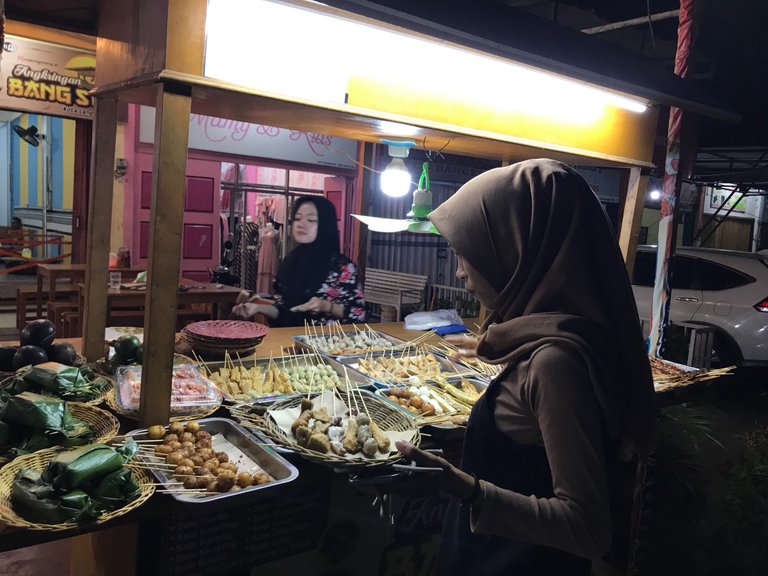 photo by me
Yooo hello my fellow hivers and the whole community, come back with me Jodi Pamungkas, happy weekend to all communities and thank you for your support for my previous post regarding culinary in several restaurants in my city. Today it's still about culinary and food, but I didn't visit one of the restaurants in my city, but instead visited one of the Angkringan near Ema's house. Ema and I left around 8 o'clock and it happened to rain when I arrived at the Angkringan. Ema immediately chooses what food we will eat for tonight.
photo by me
I was confused about what to choose, because everything looked so delicious, the waiter immediately gave me the bamboo plate that had been provided. Do you know what Angkringan is? Angkringan is a place to eat that you can choose, there are dozens of types of food, when you finish choosing food, you can give it to the waiter and all the menus will be burned, if I am wrong please correct it.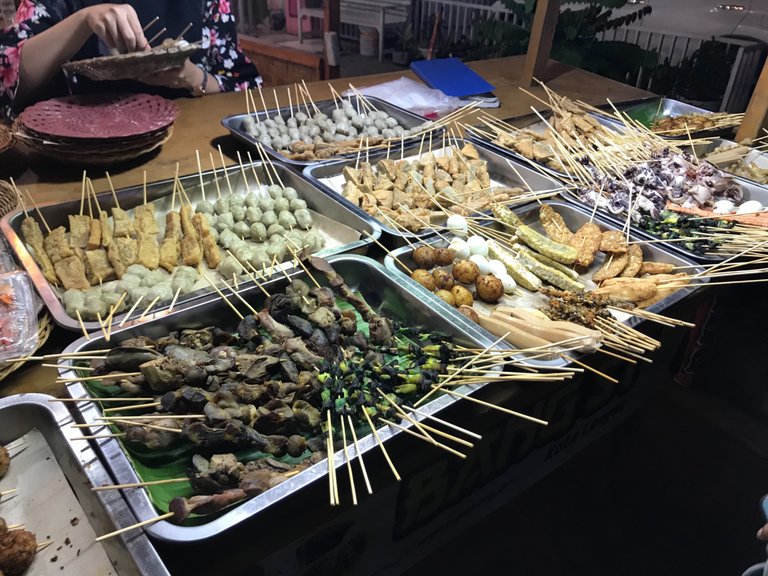 photo by me
Ema also looked quite confused, I chose 2 sticks of squid, 2 sticks of tofu, 1 stick of meatball and several other types of food. When I finished, I immediately gave my plate to the waiter, they would ask for spicy seasoning or not, because Ema and I like spicy spices, so Ema and I chose spicy spices to burn along with my food choices.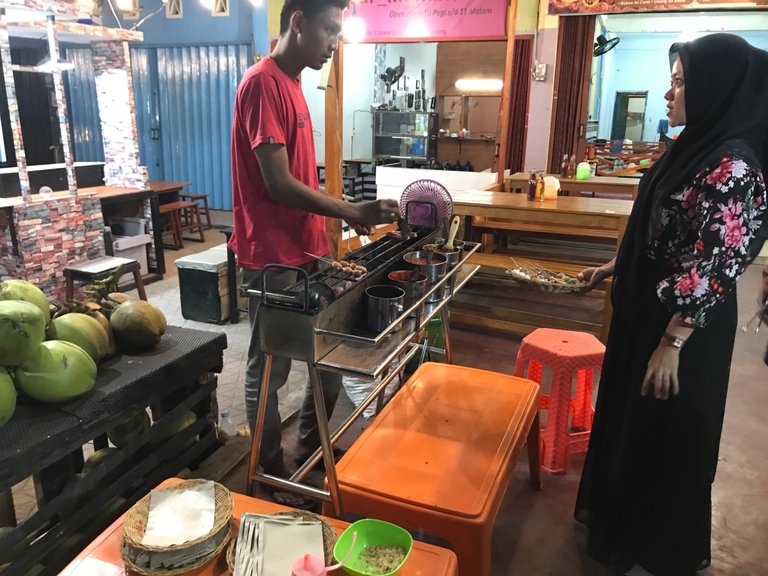 photo by me
After I finished giving the food menu I chose with Ema, a man in red immediately burned my menu, using a simple grill with a small fan, I asked permission to take a photo of the man.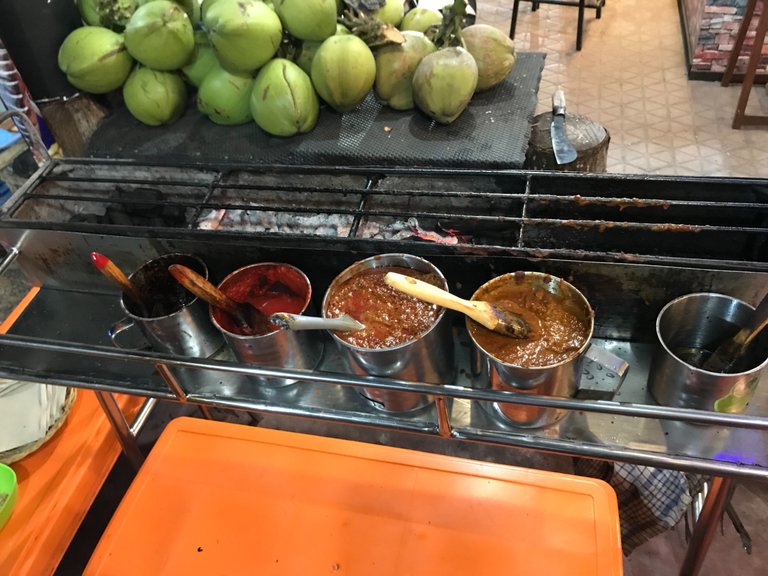 photo by me
Well, the photo above is all the spices for roasting, I don't really understand the spices, the red ones are like the spicy spices for my order earlier. In this angkringan culinary, there is also very fresh coconut water, you can see the photo above, there are lots of coconuts that are ready to be served.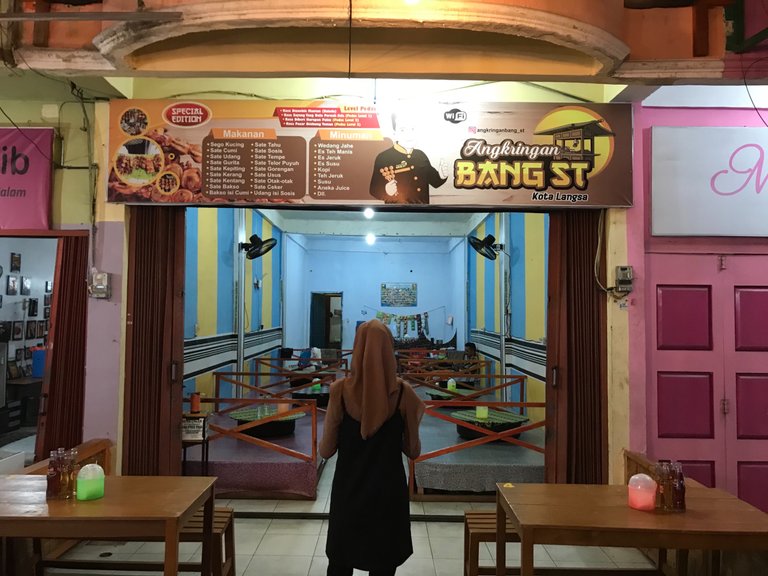 photo by me
Now, after I finished taking some pictures outside, now I headed to the table that had been provided. Because I ate at culinary angkringan, so the angkringan concept does not use chairs, only one table is available and I have to sit on the carpet that has been provided.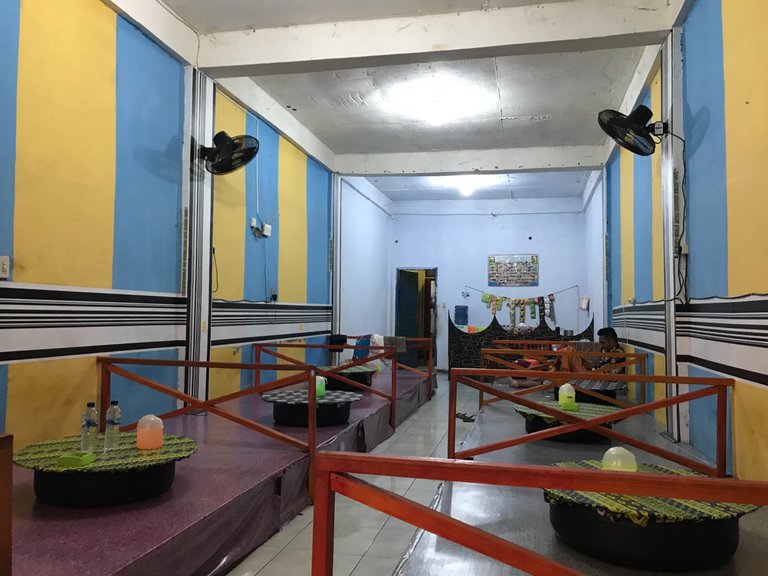 photo by me
This place is quite simple and doesn't seem luxurious, only about 6 tables are provided, it is perfect for eating with family or a partner, there are 2 fans that are enough to cool this room, the very end is where the waiter makes drinks for visitors such as juices and sachets .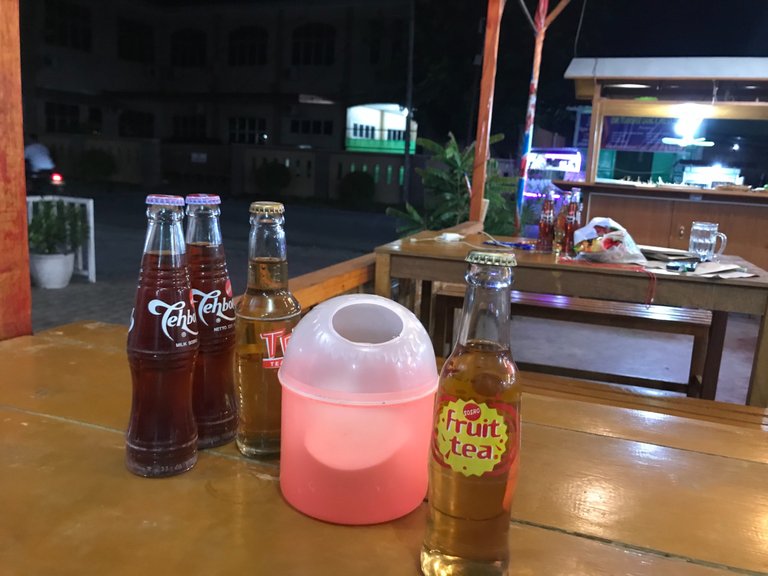 photo by me
For the drink menu, I only took the bottled drink that was provided in this place, Ema took Fruit tea and I took Teh Botol.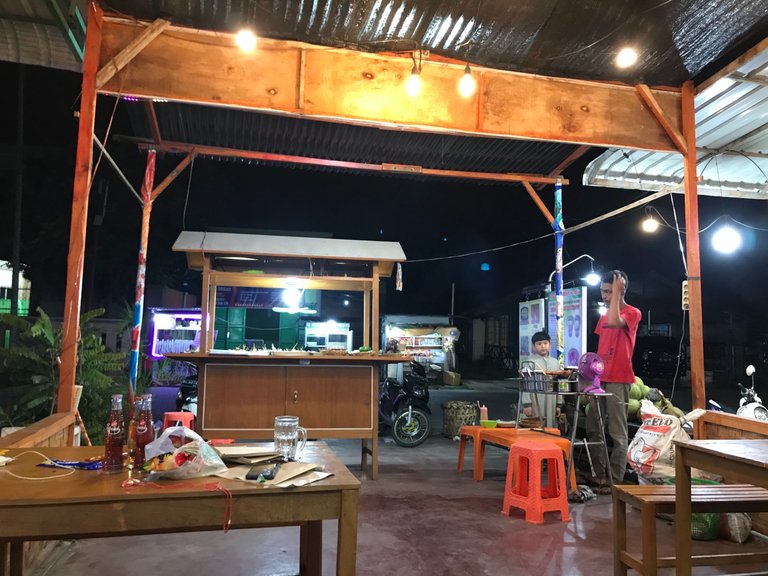 photo by me
This place looks quiet, because the weather is currently the rainy season. I want to tell a little about my content, I have visited almost all food restaurant places, maybe only a few that I haven't visited, I always discuss with Ema to find culinary content outside the city, in the near future I might not be able to, because of the fasting month soon will arrive. So far, are you interested in my content? Leave your comments below.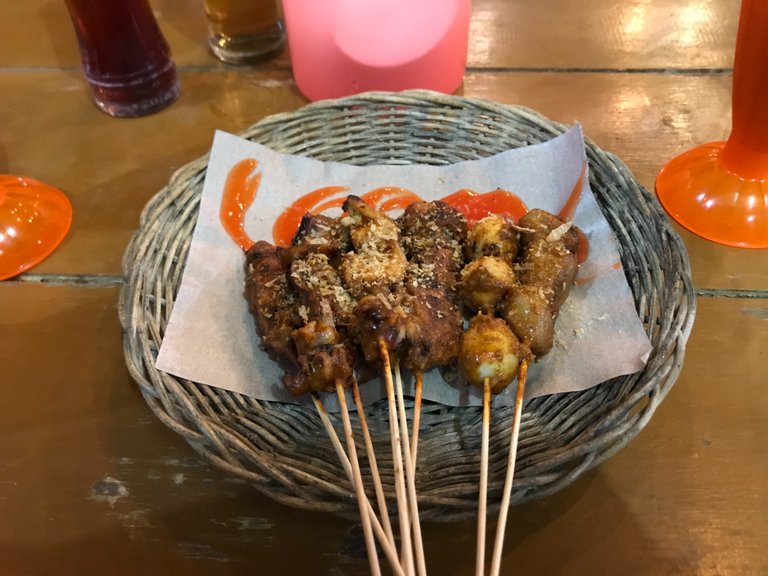 photo by me
Finally after I waited for about 15 minutes, my food arrived, Ema and I took 8 different types of food, all of which looked very delicious, plus a spicy chili sauce and fried onions, making me quite full. After I finished eating, I paid my food bill, the total of all the food that Ema and I took was around 4 $ and I was very satisfied. Thank you to those of you who have read and stopped in my post, give your suggestions and support, see you in the next post