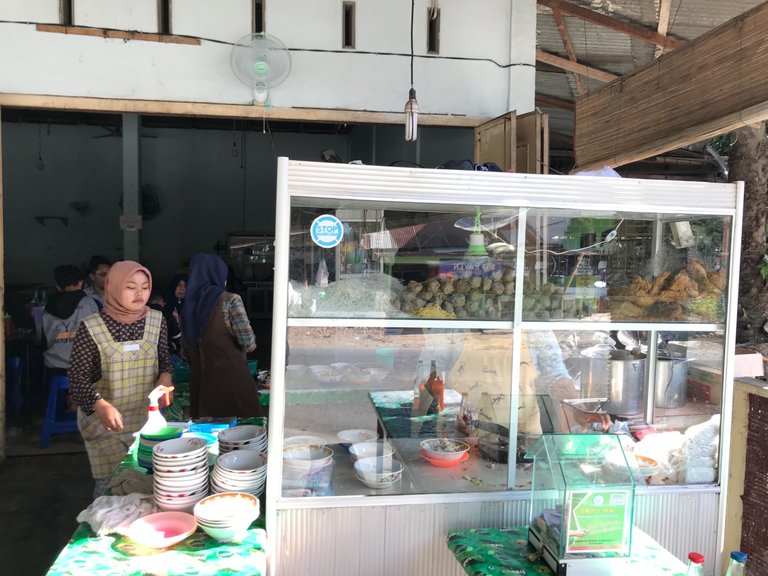 photo by me
Yoo hello, my fellow hivers and the whole community, Jodi Pamungkas Here, happy weekend to all of you, this weekend my bicycle community does not go to cycling, because most of my members go on vacation with their partners, including me hahahah. Well, this weekend Ema and I are planning to go to one of the most famous and popular meatballs, the name of the place is Bakso Campur Sari. around 3 o'clock we went straight to the location, about 20 minutes we arrived at our destination.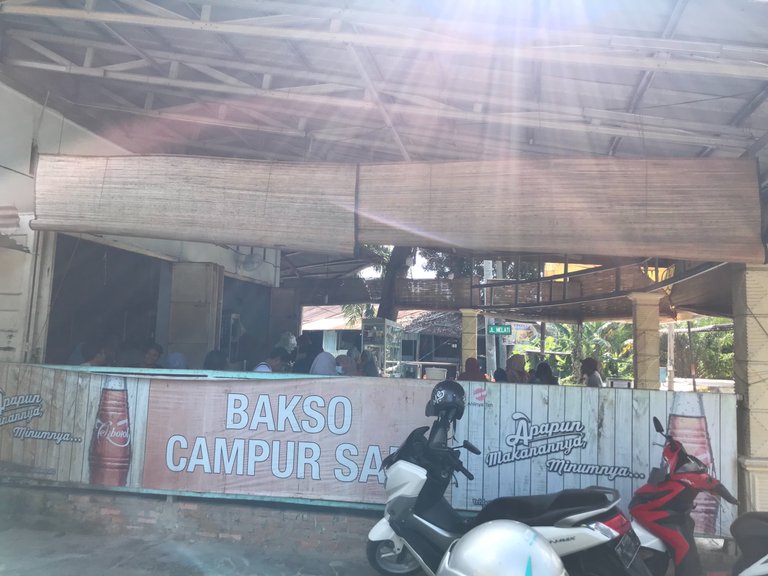 photo by me
So, when I arrived at my destination, I immediately took a picture in front of Bakso Campur Sari. This place looks quite simple and not luxurious, the place is located in a village and not too far from the city, I just entered this place.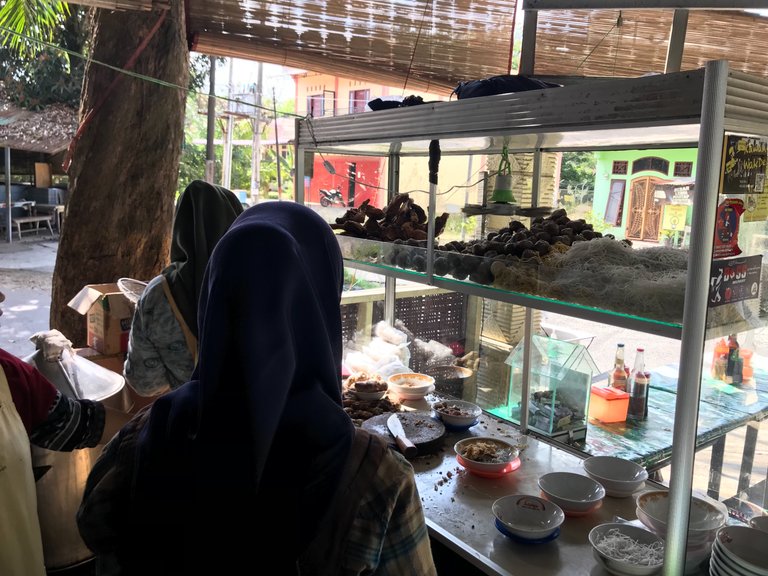 photo by me
When I got inside, I immediately asked the owner's permission to take some pictures, it was seen that there were various foods in it, such as white noodles, yellow noodles, chicken, rempelo and liver. The owner is happy to give me permission to take pictures, the owner is very friendly and kind.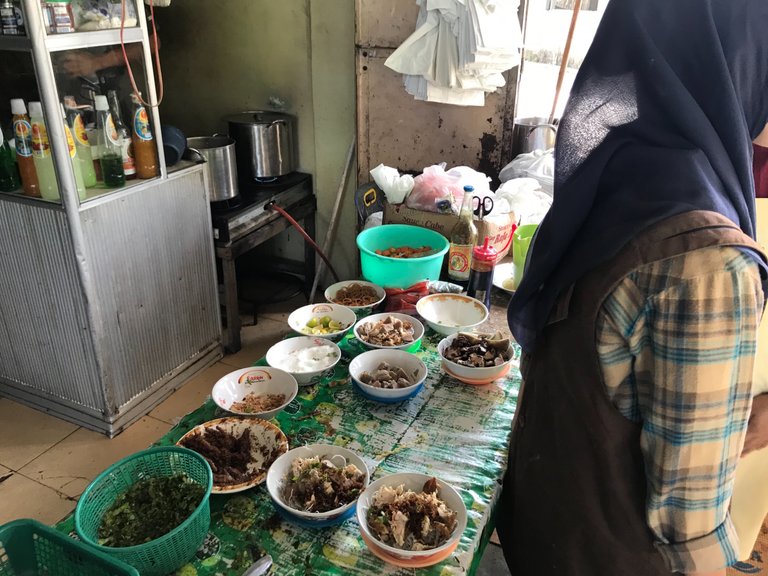 photo by me
On the left side, there is a bowl filled with noodles, chicken and others, all of these bowls are ready to be delivered to customers, all you have to do is put the meatball soup and you can eat it right away.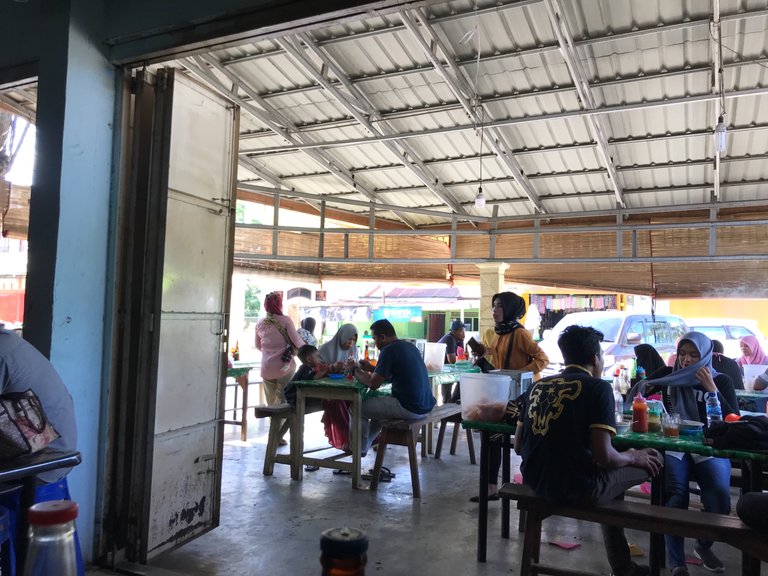 photo by me
I immediately sat with Ema on the left side, this place is pretty much interested by people around, not only people around, people outside the city also like this meatball and it's no wonder this place is very crowded with visitors, luckily I got a good place.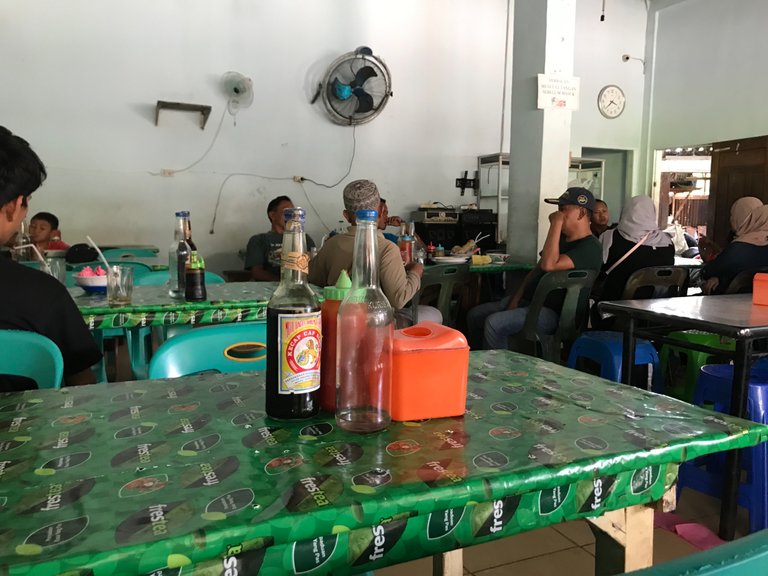 photo by me
There are not too many tables and benches provided, about 10 tables and chairs, but it does not rule out the possibility that this place is always crowded and becomes the prima donna of people who want to eat meatballs, seen among the elderly who are chatting after eating meatballs.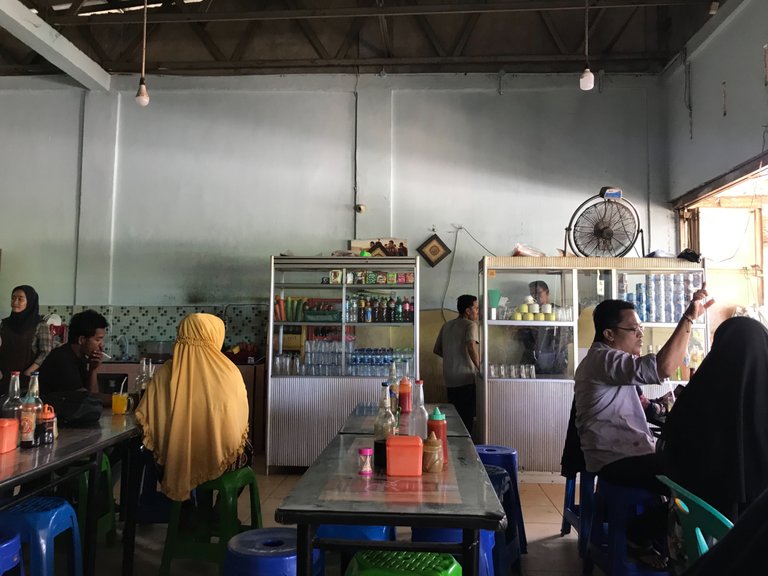 photo by me
The photo above is where the waiter makes drinks for customers, there are many bottled drinks and mineral water that are neatly arranged, you can also order various kinds of juices, one of which is juat carrots, oranges and avocados.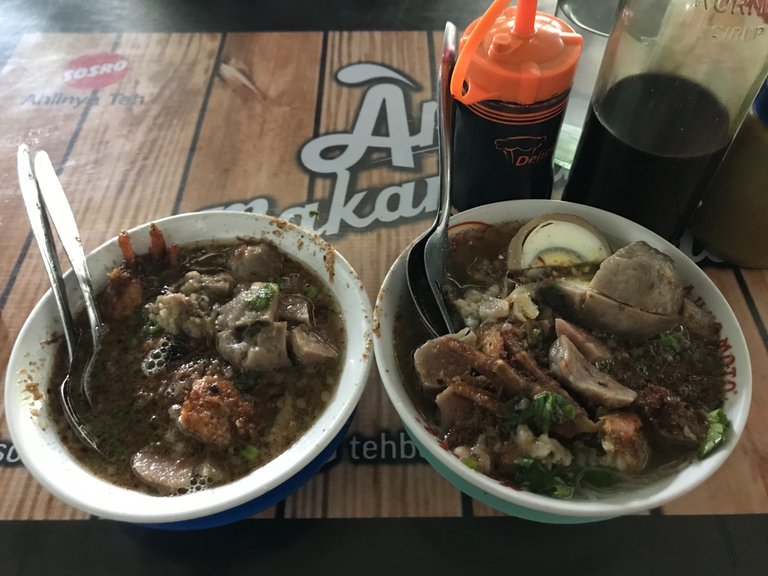 photo by me
Finally, after 15 minutes I waited while taking some pictures, my menu and Ema had arrived at the table, Ema ordered the chicken meatball menu without noodles and I ordered the complete meatball menu, what's in the complete meatball menu? There are meatballs filled with eggs, chopped chicken, white noodles and some rempelo. We also really enjoy the meatballs in this place, for my drink menu and ema ordered cold tea, thank you for those of you who have read and stopped by this post weekend, give your suggestions and support and see you in the next post.