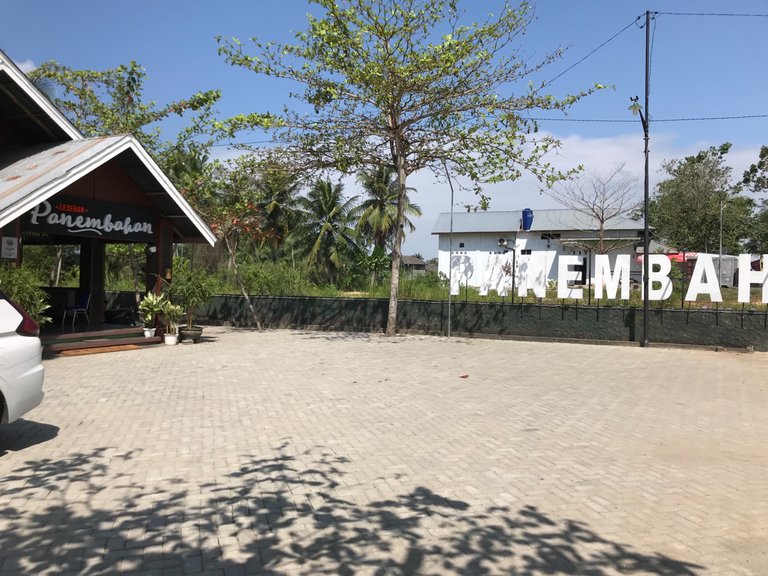 photo by me
Yooo hello my fellow hivers and the whole community, come back with me Jodi Pamungkas in my daily activity posts, thank you to those of you who always support my posts every day, I am very grateful to be on this platform and especially to the community that always supports my posts every day. Since I no longer play games, I often go out with my friends to get new content for you, this time me and my friends went out of town to pick up my friends. I went to pick up friends with Ibal, Andi and Anggi using Andi's Mitsubishi Xpander, Andi and I left at 7 am to pick up Anggi and Ibal. Incidentally we haven't had breakfast and we plan to have lunch in the city of Stabat, Ibal recommends a good restaurant in the city of Stabat, namely Panembahan.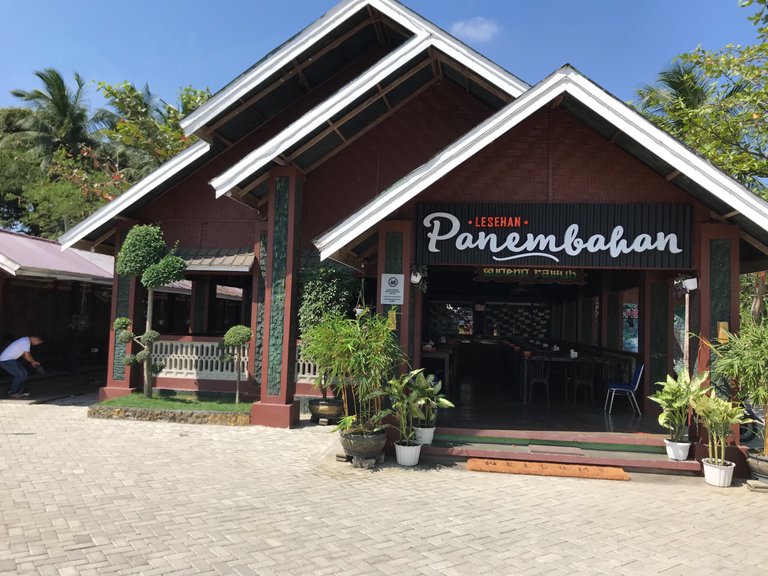 photo by me
Our destination is Medan City, from Langsa city it takes about 3-4 hours, around 10 o'clock we arrived at this restaurant and I immediately took some pictures in this quite spacious restaurant. You can see the picture above, the entrance decoration of this restaurant looks very nice and luxurious, Panembahan is a quite famous restaurant, lots of visitors stop by for lunch at this restaurant. Incidentally we arrived early and they had already prepared everything, before I ordered my meal, I took some pictures first.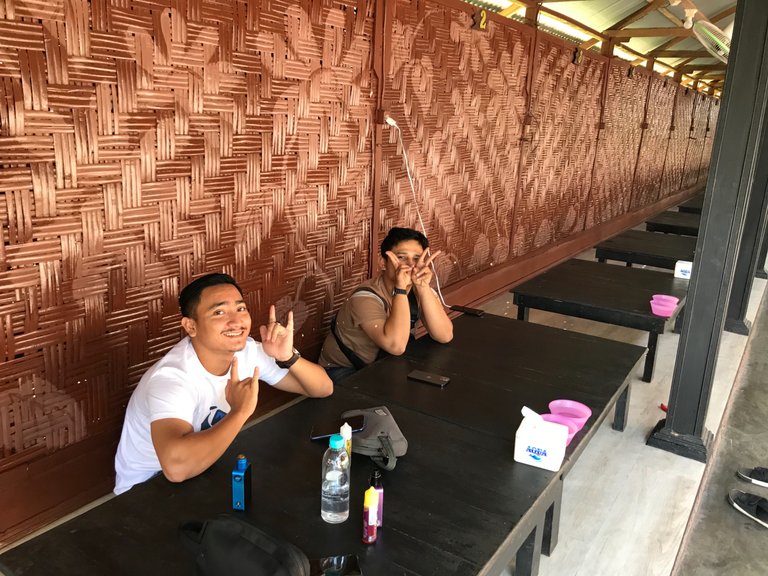 photo by me
We took a table in the left corner, so many tables were provided in this restaurant, approximately 100 tables had been prepared by the owner of this restaurant, when we arrived there was no one at all, because we were too fast to come and the waiters too haven't done the briefing yet hahahaha, the photos above are Ibal and Anggi.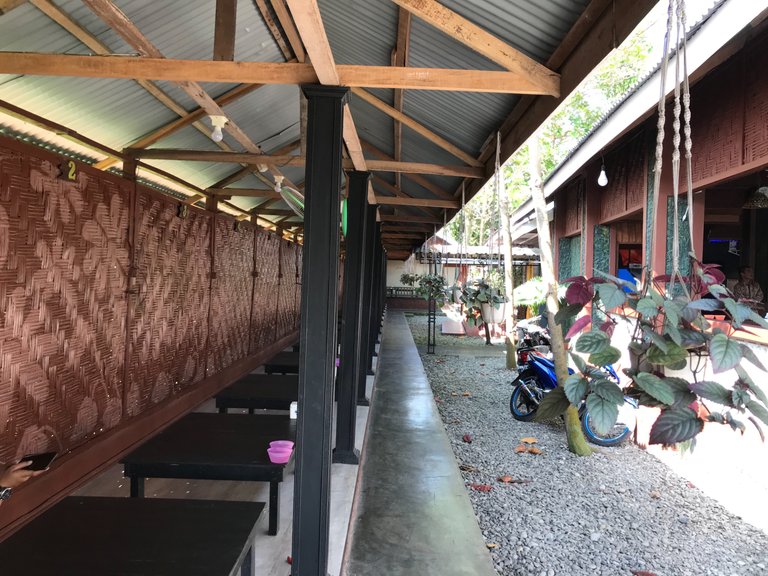 photo by me
What do you think ? This restaurant is decorated with the nuances of the past, uses woven as a wall and does not use chairs or is called lesehan, so many tables are provided for lesehan, decorated with flowers hanging every street, I and the others really enjoy the nuances of this restaurant .
photo by me
I continue my journey to the back of the restaurant, the photo above is the employee's entrance to the kitchen or this restaurant office, I can't ask permission from one of the leaders of this restaurant, because they are briefing for the restaurant opening. The Panembahan restaurant also has a VIP room, I don't know what VIP facilities are in this restaurant, what is clear is that the VIP room is facilitated with air conditioning like a VIP room in general.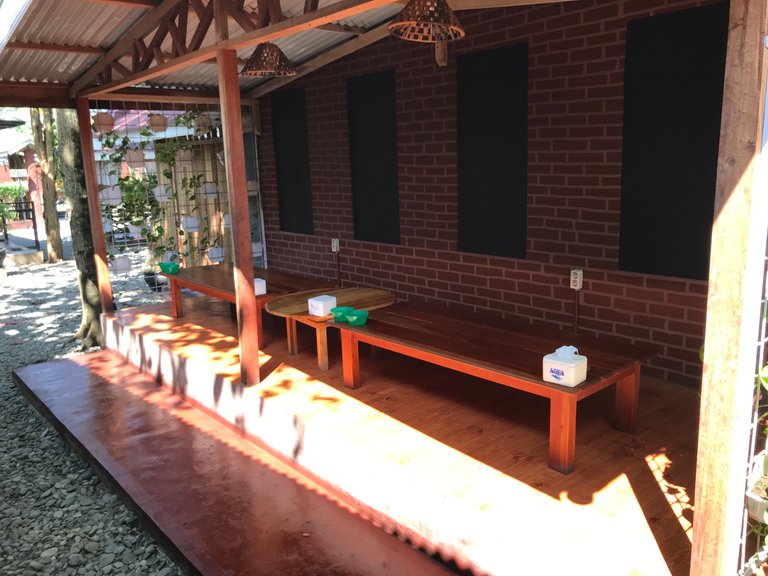 photo by me
Next to the VIP room of this restaurant there are also 2 lesehan tables, maybe this restaurant owner doesn't know what to put anymore, so an additional table is provided in this place hahahaha, maybe?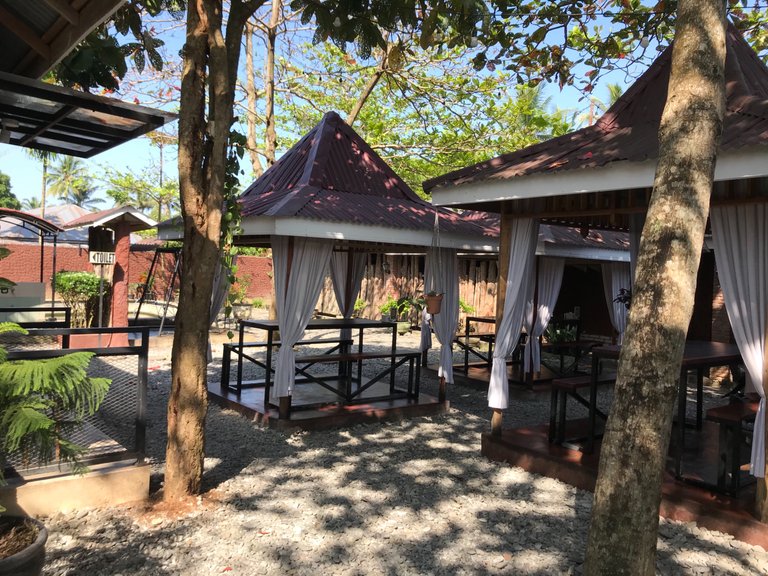 photo by me
Now I head to the back of the Panembahan restaurant, the back of this restaurant also has tables and chairs as well, but different from the front, behind the restaurant as well as a toilet, I saw a large fish pond with a very fountain, I forgot to take a picture of the part that pool.
photo by me
After a few minutes I'm behind this restaurant, I go back to my table, make sure whether my menu has arrived or not, the photo above is an alley leading to the front, pretty good right?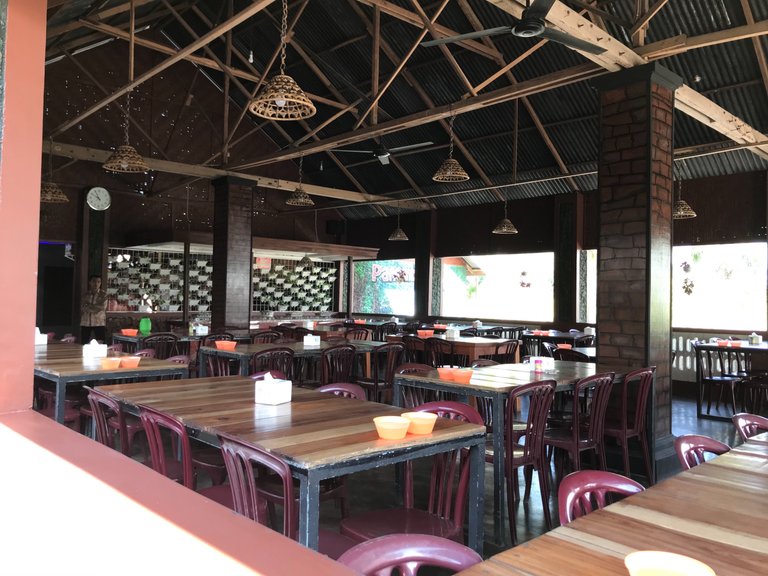 photo by me
Now the inside of this restaurant, provides facilities like an ordinary restaurant, such as hand washing, tissue and various other eating utensils, in my opinion the inside of this restaurant looks ordinary and not so luxurious, to be honest I like sitting on the outside rather than inside, get a more comfortable outdoor atmosphere.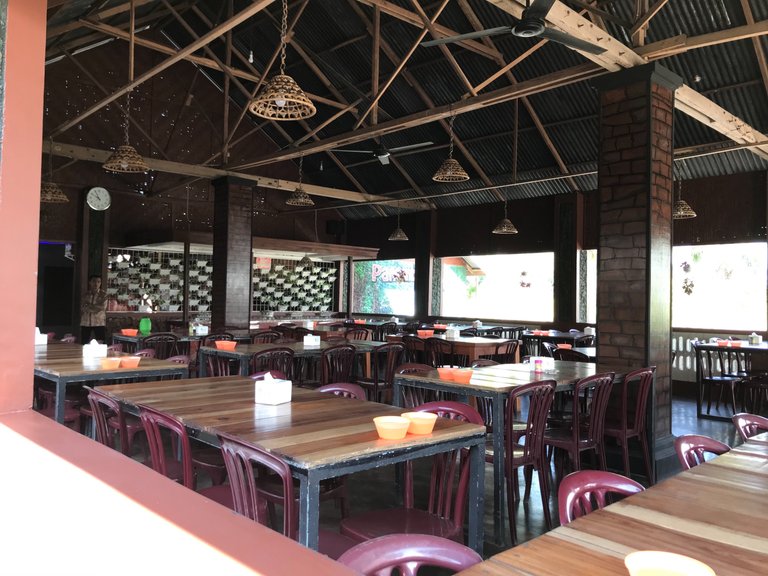 photo by me
This is how it looks clear from the inside of this Panembahan restaurant, what do you think? Interesting or casual? Give your opinion below this post.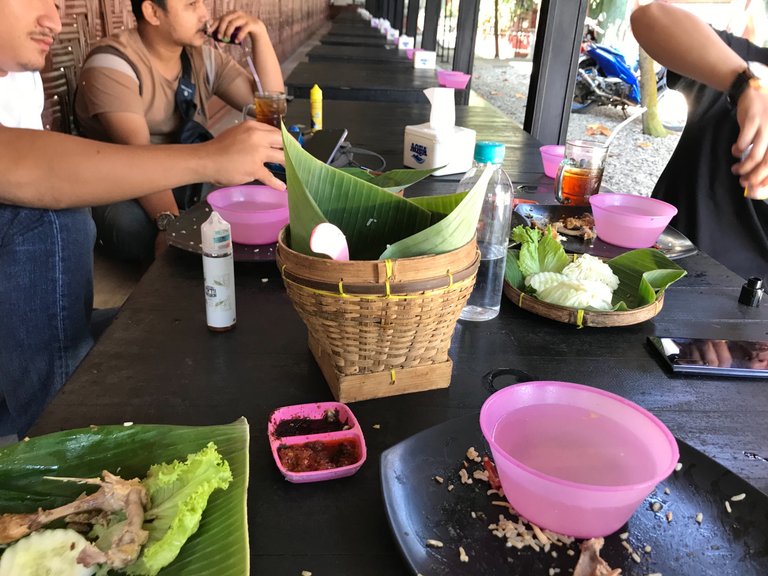 photo by me
because my friends and I were very hungry, I didn't have time to take pictures when my rice came, so I took pictures when we finished eating, to be honest the menus here are all expensive, the three of us only ate about 10 $ and slept really not worth it hahahaha. Thank you to those of you who have stopped and read in my post today, give your suggestions and support, see you in my next daily post.