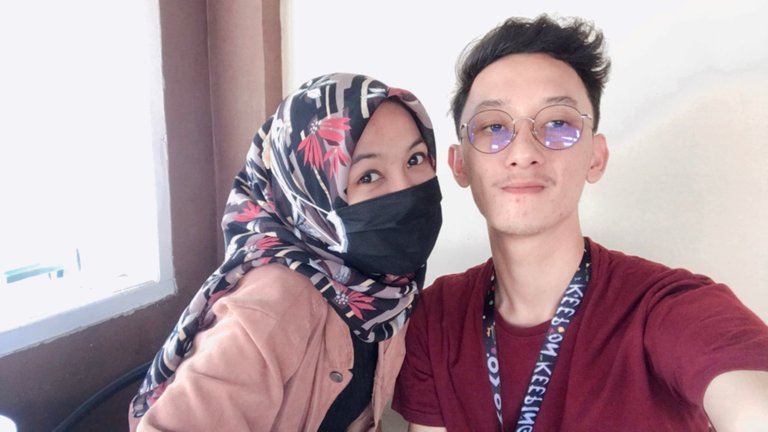 photo by me
Yoo hello my fellow hivers and the whole community, happy Tuesday to all of you, in this post I and Ema try other coffee shops, Ema recommended me to the coffee shop that she often used to visit with her friends, the coffee shop Amma is located quite far from the city, around 2 o'clock we were getting ready to go to the Amma coffee shop, coincidentally Ema and I have the same hobbies, both love coffee and traveling, so it's no wonder we are always together hehehe.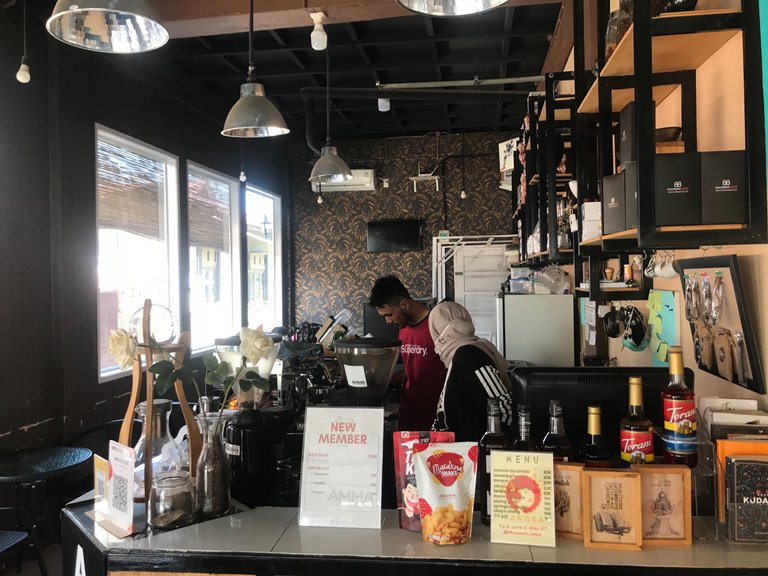 photo by me
This coffee shop is not too wide and not too narrow, but all the items are arranged quite neatly, from the top shelf there are various coffee grounds and other items. This coffee shop has an indoor concept, unlike coffee shops that I have visited before, equipped with full AC facilities, besides that the waiters at this coffee shop are quite friendly, I really like the concept of serenity like this.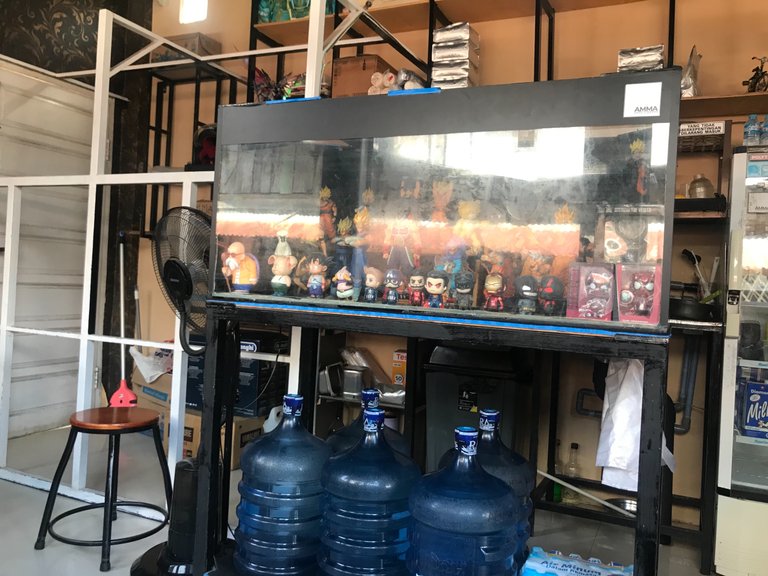 photo by me
One of the things that caught my attention at this coffee shop was, this coffee owner likes very cool anime miniatures, you can see the picture above, in the aquarium there are various kinds of Marvel super hero miniatures such as Deadpool, Iron Man and other Marvel characters, as for miniature gundam and dragon ball, quite unique isn't it?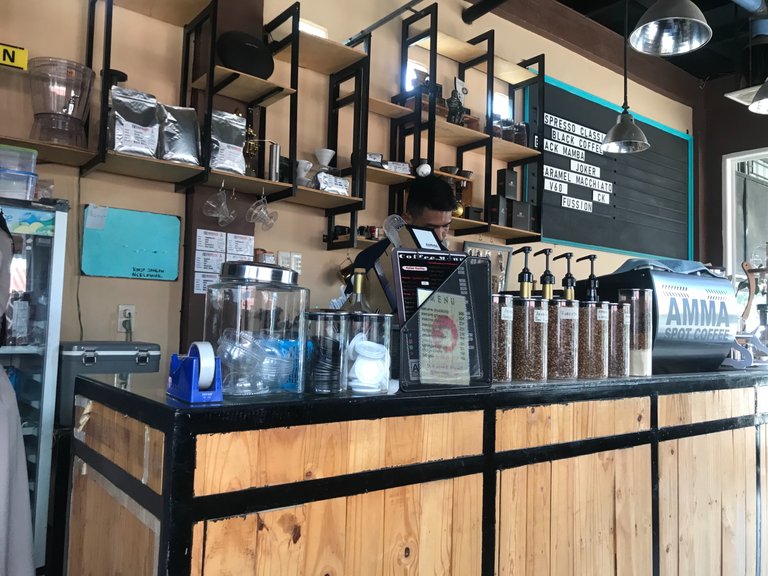 photo by me
A close-up of the barista bar, you can see the arrangement of the jars is very neatly arranged, there are so many coffee grounds that are displayed on the top shelf, as for various types of coffee beans available here, such as pieberry coffee beans, honey, specialty and other coffee beans.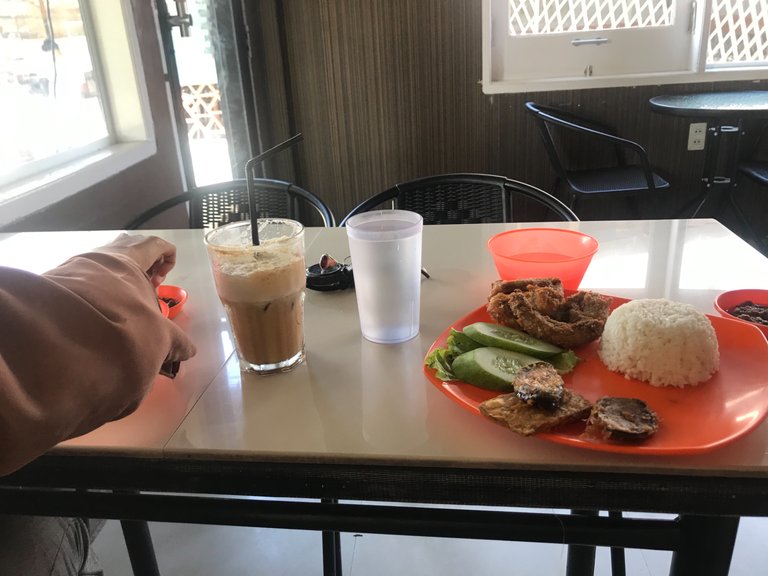 photo by me
After a few minutes we waited and talked, finally our order came, I ordered ice caramel machiato and white rice with chicken, while Ema ordered white rice with chicken and cold tea, we ate deliciously. Overall, the food from this coffee shop has an ordinary taste and is not that special, but for the drink menu, this coffee shop has a pretty good taste, after eating we go straight home and I'm getting ready to work. Thank you to those of you who have stopped and read my post today, give your advice and support, see you in my next daily activity post.