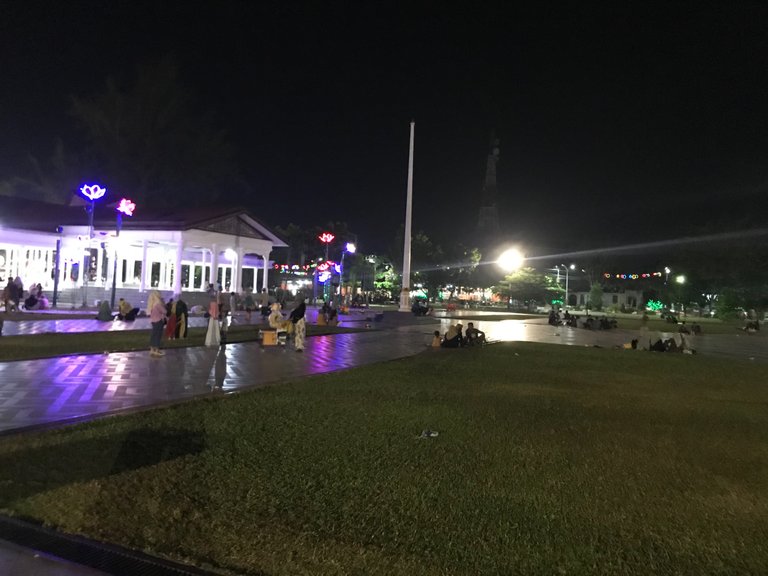 photo by me
Yoo hello my fellow hivers and the whole community, come back with me Jodi Pamungkas, happy Thursday to all of you, what will we do if the hive reaches 5 $ and when will the hive price go up to 5 $? Give your comments. In today's post, Ema and I tried to find a new atmosphere, ema gave me a recommendation to take a walk in Merdeka Square, this place is quite busy being visited by people to relax with family, Merdeka Square is usually used for important government events, such as campaigns, Indonesian independence day and other important days. Every night Merdeka Square is filled with people who want to relax while enjoying the night breeze, not only at night, in the morning and evening people also come to Merdeka Square, you can see the picture above, there are some people who are selling, chatting casually with family and doing other things.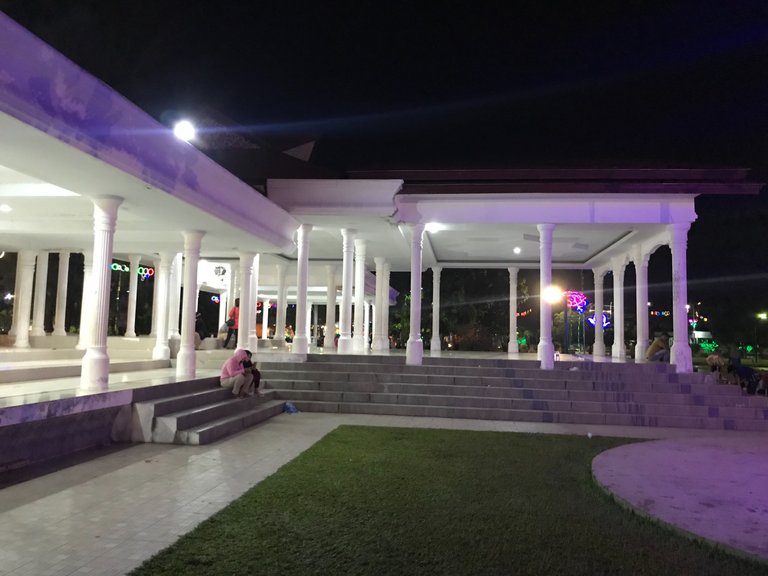 photo by me
The photo above is a podium where the mayor or other important people hold government events, this building has gone through several renovations, so this building is quite historic in my city, looks empty on this podium, because some people prefer to relax directly in the middle of the field Independent.
photo by me
This is how it looks near the podium of Lapangan Merdeka, Langsa city, looks simple and not too luxurious, usually a few days before the event, there are several organizations that decorate the podium to be nice and beautiful.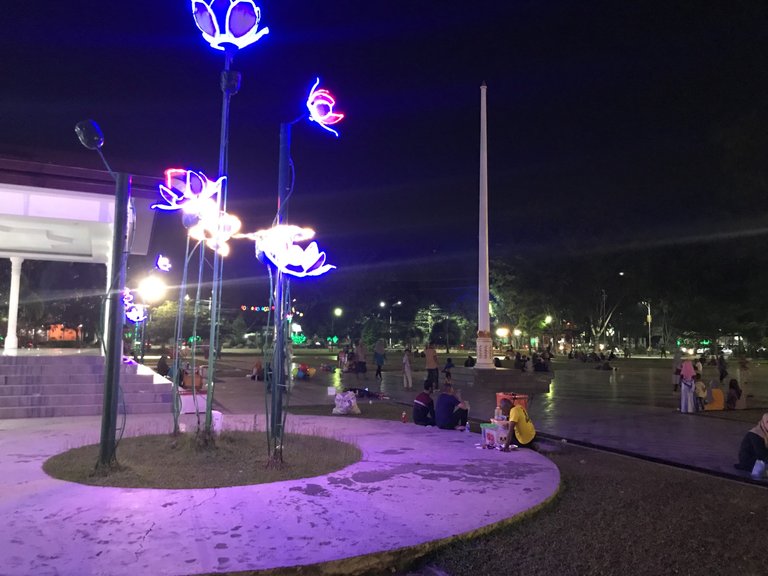 photo by me
Next, Ema and I walked to the middle of the field, what makes me stop here is a flower shaped lamp, some flowers are seen decorated as lights. The mayor has succeeded in making Merdeka Square beautiful again, after a few years ago there was no change in Merdeka Square. Some people also take advantage of the shop, just as men in yellow clothes are selling drinks and food.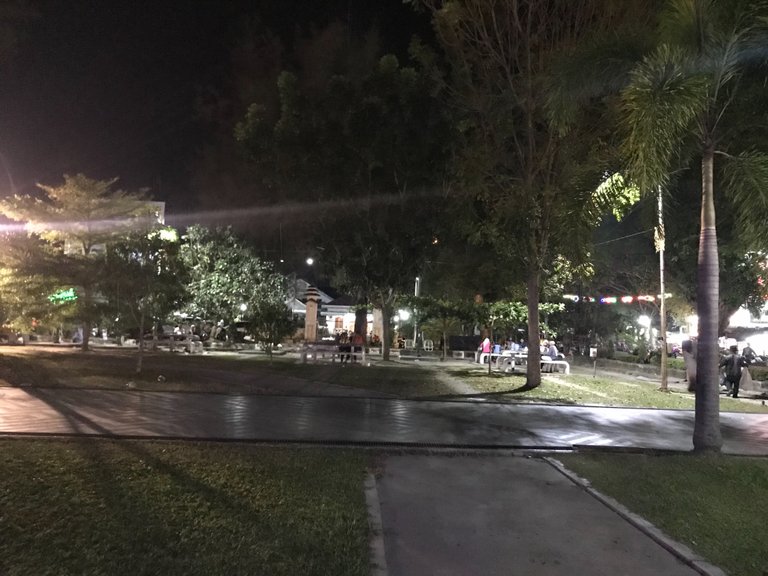 photo by me
Then I took a picture in the corner of Merdeka Square, there were lots of pretty good shady trees, the mayor also made seats for people who wanted to relax in this field, some people also liked sitting on the field floor. Some of the concrete tables and chairs that have been prepared, on the edge of Merdeka Square, are also filled with people selling snacks.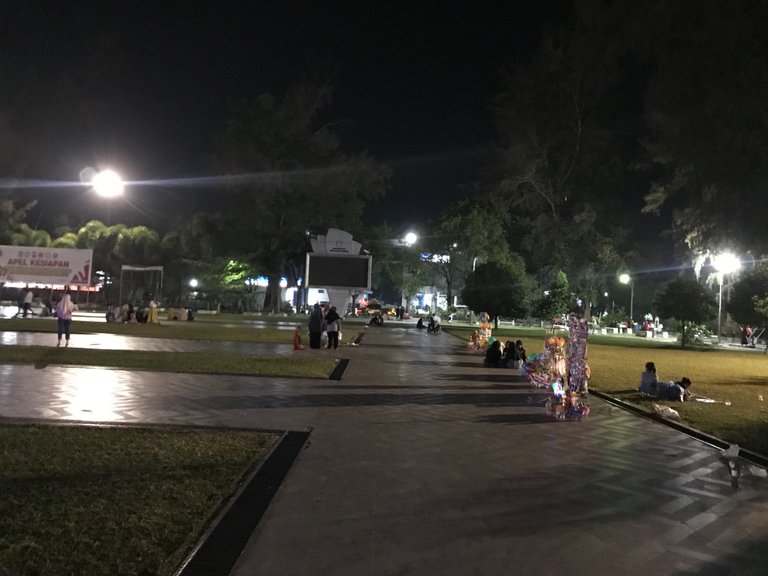 photo by me
Ema and I went back to take a walk to the middle of Merdeka Square, you can see the photo above, you can see that the floor of this field uses quality ceramics, decorated with grass that can be used as a picnic or family gathering place. You can also see that there are several vendors selling children's toys and renting mats for families.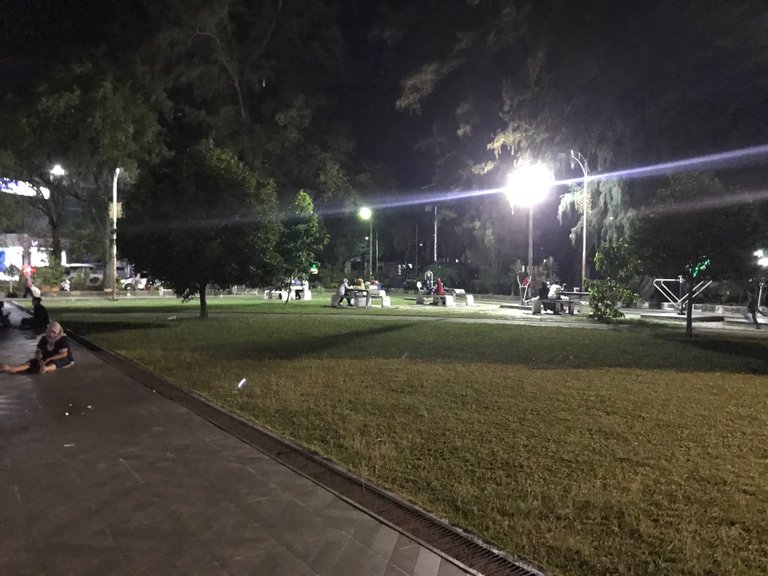 photo by me
In the right corner, you can see the photo above, there are several seats made of concrete, about 10 concrete tables and chairs have been provided in every corner of Merdeka Square, the mayor has also made several public sports facilities, such as a treadmill and ring stock, interesting right ?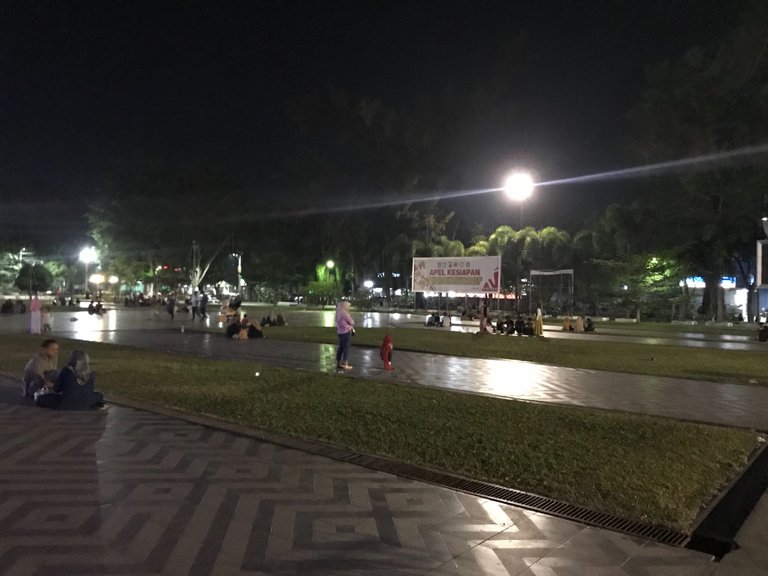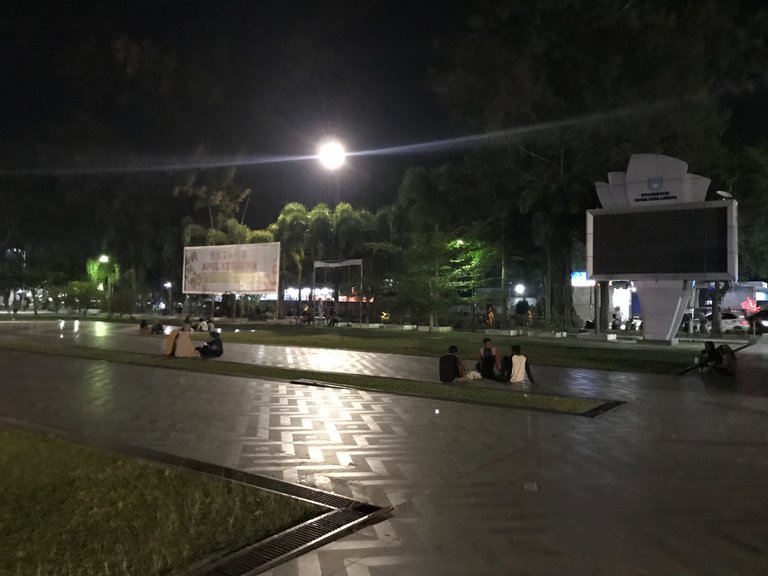 photo by me
Ema and I continued to walk in the middle of Merdeka Square, there were several young men who were sitting relaxed while enjoying food and drinks, there were several other people who were also enjoying the evening breeze in Merdeka Square. The mayor also provides a quite large videotron, I have watched football together at Merdeka Square and it turns out that it is really quite crowded who are very enthusiastic about watching football together, there are also several public events held at Merdeka Square.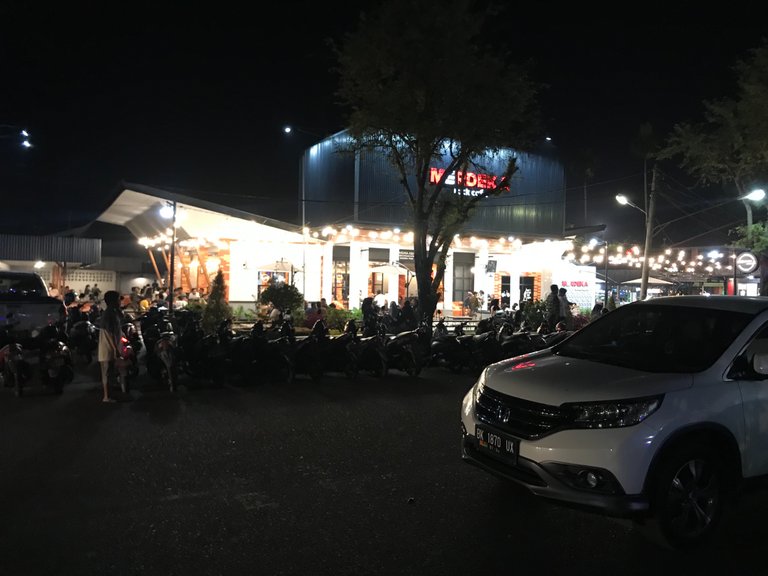 photo by me
Around Merdeka Square there is a very large and magnificent coffee shop, for the future I will visit this place and I will post it on Hive Blockchain. around 10 pm I immediately rushed home and rested, thanks for those of you who have read and stopped in today's post, give your advice and support, there are still many other places that I have not visited, Ema and I will continue to hunt for places that, see you in the next post.