Take a walk in Langsa City Protected Forest tour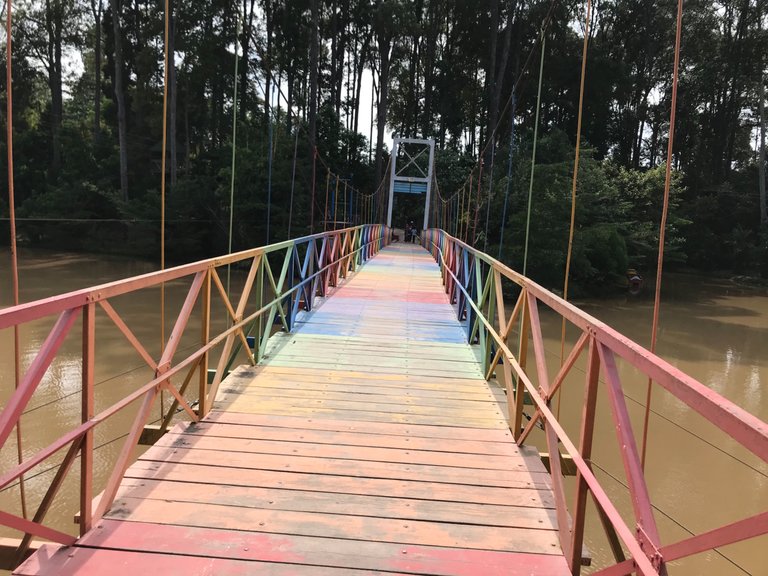 photo by me
Yooo hello my fellow hivers and the whole community. Come back with me Jodi Pamungkas. Thank you for visiting my previous post. Thank you also for your support. Very appreciative of this community. Well, all the photos in this post were taken before the holy month of Ramadan and Ema and I tried to find some content around Langsa City. Incidentally, I have never visited this tourist spot and I immediately walked around this forest. Around 3 pm Ema and I were already inside. To get into this place. I have to pay about 3 $ for the entrance ticket and it includes the mask.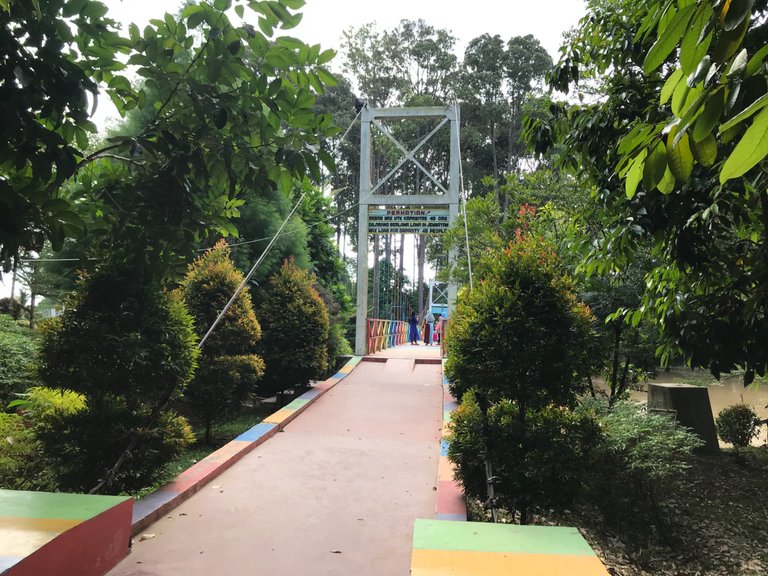 photo by me
The very first place I cross is this rainbow bridge. This bridge connects to the next place with various kinds of beautiful scenery. This forest was inaugurated by the government around 2013 and has been open to the public. Visitors can enjoy various natural beauty in this forest. One of them is like various types of trees, animals and other recreational areas. This bridge is a great photo spot for going out or for friends.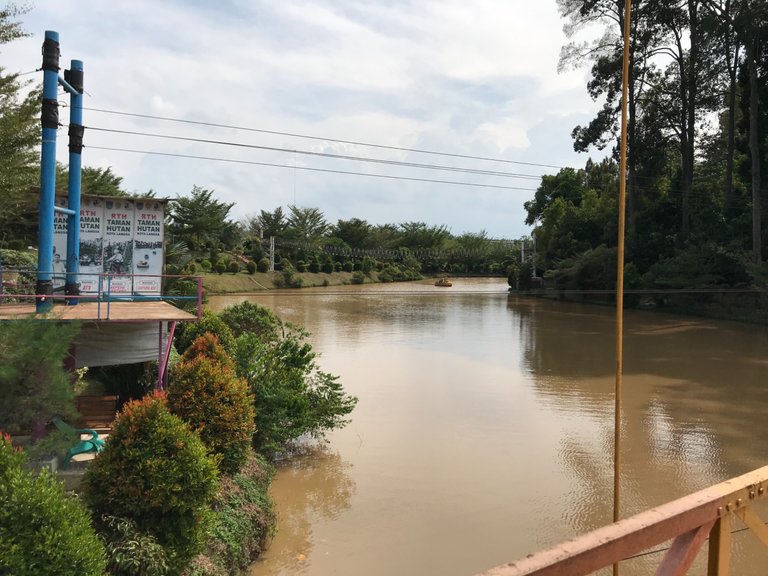 photo by me
The artificial river in this place is very cloudy and not clear. It is not recommended for visitors to bathe in this river and it is indeed prohibited by this forest officer. One of the rides here is a hanging bike. You can see 2 blue poles and a rope that extends to the end. This place is a hanging bicycle ride that can be used by visitors to this place. To be able to ride the hanging bike. It costs me about 0.5 $ and includes a safety device.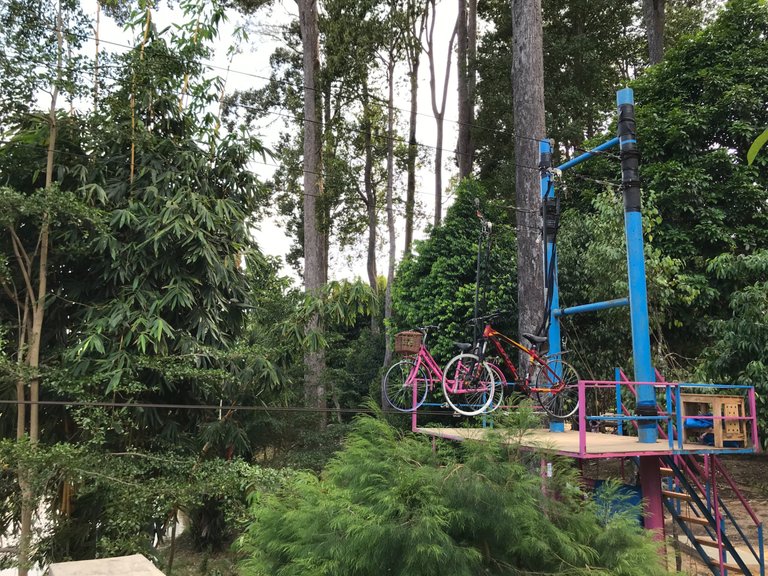 photo by me
Well, they only provide 2 bicycles and I have to queue first if there are many people who want to use this hanging bike. It seems that everything is very safe and has been repaired several times so that there are no accidents. Comfort and safety is the priority.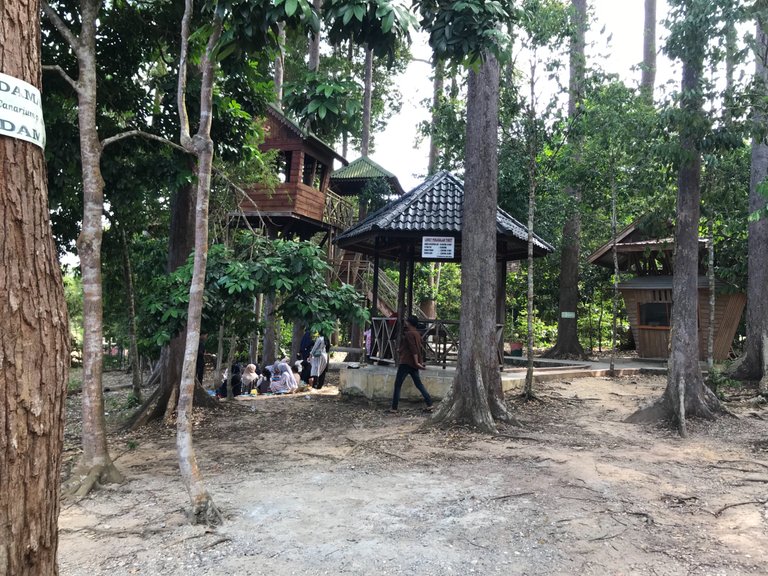 photo by me
Ema and I continued my walk to the next place. There are so many tree houses provided by this place. In addition, some people also rent mats to sit with family or friends. You can see several people gathering and relaxing while enjoying the breeze in this forest. The trees in this place were so old and tall. But they always take good care of the tree.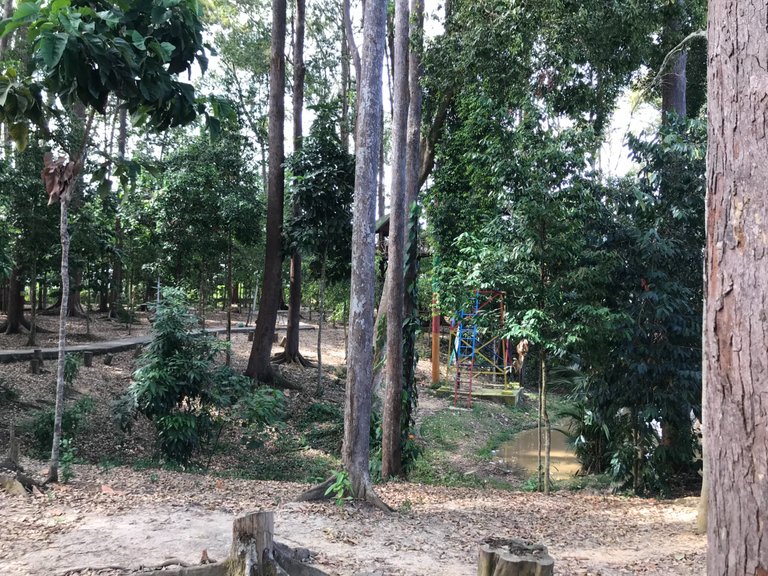 photo by me
Ema and I really enjoyed the atmosphere in this forest. Sometimes I see wild monkeys hanging around and hanging from some trees. There are some trees that are no longer suitable for cutting and new planting. All the trees were very shady and I was kept out of the sun. Now I continue my walk to the next game rides.
photo by me
Now I am on the duck boat ride. This vehicle is a favorite of visitors when in this place. They provide several places for this duck boat. Due to the very hot weather, Ema and I did not want to ride the duck boat. If I want to get on the duck boat. I have to pay about 1 $ and I can go around the artificial river in this place. Very interesting, right? .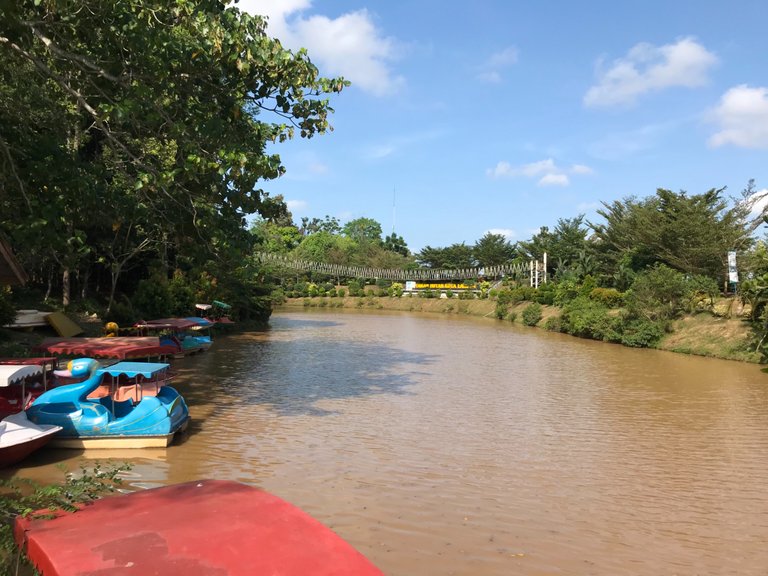 photo by me
This artificial river is quite wide and long. I can explore to the end of this river using a duck boat. Passing several bridges and other rides. One of the most historic bridges in this place. The bridge was broken once and several people were injured. Why did it happen ? Because the bridge has a certain capacity and people don't see the sign. So that the bridge is not able to withstand too heavy a load. Now the officers of this place are more aware of that.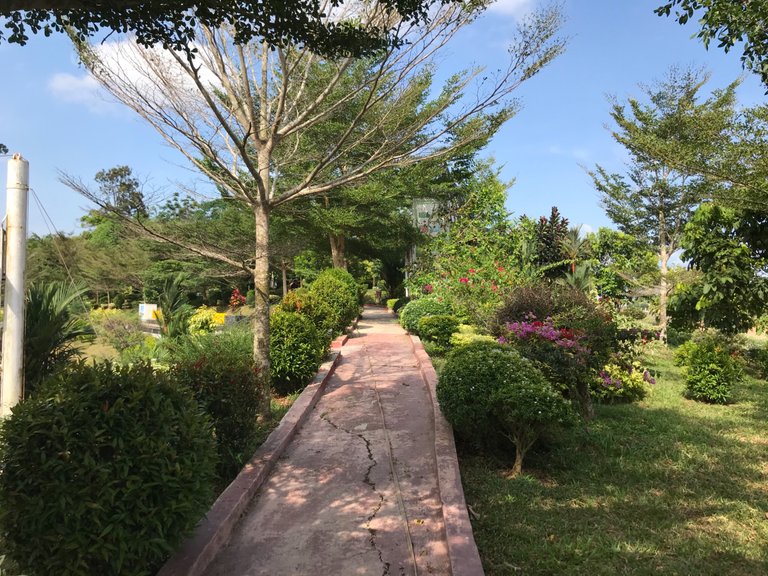 photo by me
I'm still walking around this place. This forest is very wide with a variety of unique and good plants and plants. An example is like the photo above. There are many beautiful plants. I really like walking this path and I took some pictures. Next I headed to the back of this forest.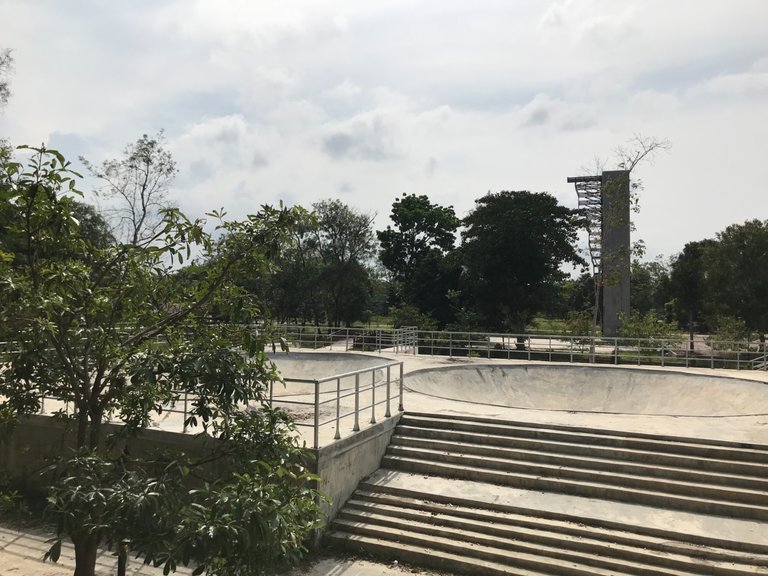 photo by me
Now I am in the back of this forest. What is that place? Yes, that place is specifically for the skateboarding community and this place hasn't been used for skateboarding for a long time. Sometimes this place is a music event venue and others. Because this place is no longer maintained. I saw that the floors were getting slippery and broken. So that the skateboard community does not use this place anymore as a training ground.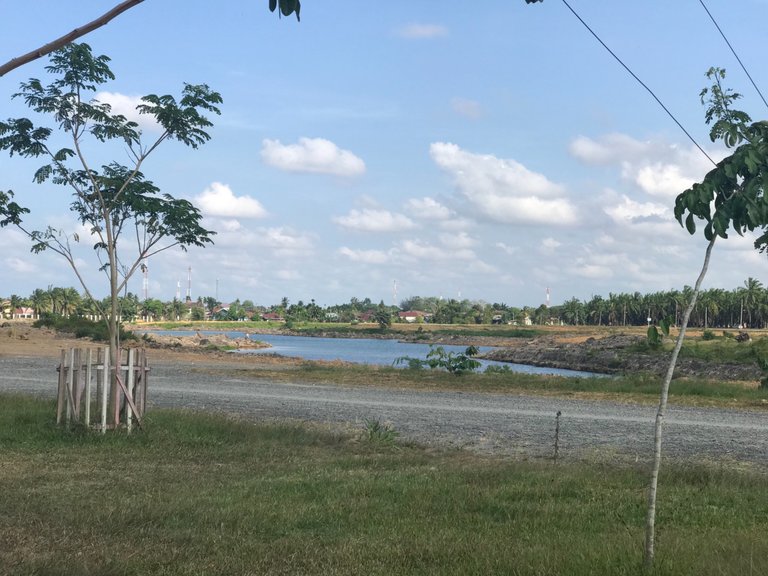 photo by me
Well, it was late afternoon I had to hurry back home because I had to go somewhere. I saw a lake that was so wide and I asked what lake was it? They answered that the lake is an artificial lake made by the government for tourist attractions for artificial lakes. The lake has claimed 1 victim and I am quite sorry about that. Thank you to those of you who have read and stopped by my post today. Give your advice and support. See you in my next post.
---
---