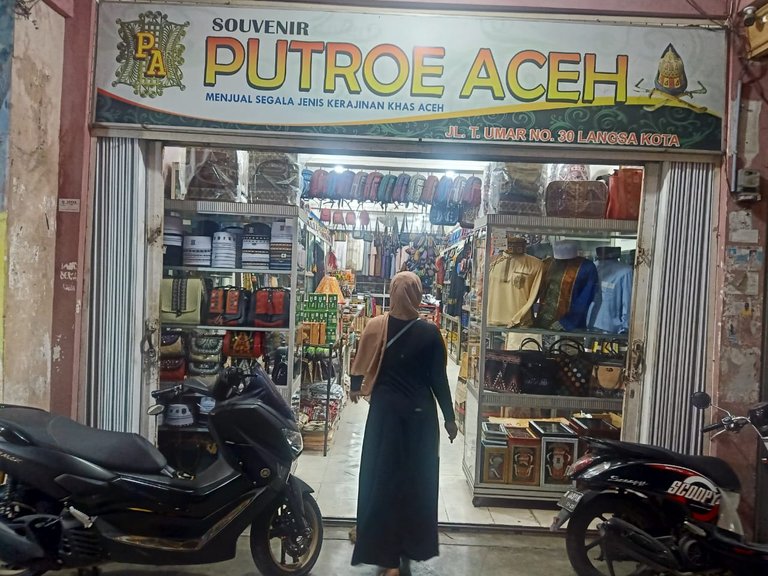 photo by me
Hello my fellow hivers and the whole community, come back with me Jodi Pamungkas, happy Tuesday to all of you and hopefully you are always healthy, what do you think about the bearish price of HIVE? Is it temporary? Or long term? Give your predictions below this post. In today's post, my cousin asked me to buy souvenirs from Aceh, my cousin just came from Jakarta a few days ago and she wanted to buy Acehnese sofenir for her friends who are in Jakarta. Around 9 o'clock my cousin and I went to one of the typical Aceh souvenir shops in my city, namely Putro Aceh, after I arrived, I immediately took some pictures at this souvenir shop.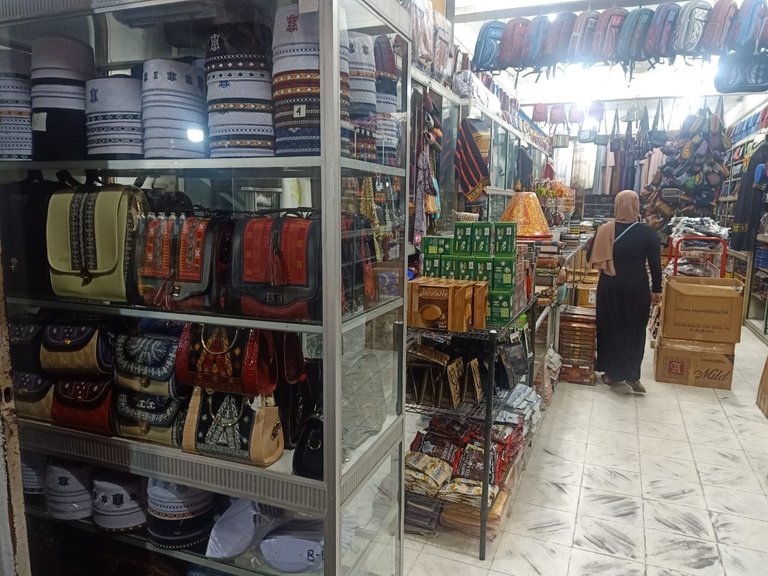 photo by me
There are so many Acehnese souvenirs available at this shop, one of which is a bag, cap, Acehnese coffee and various other unique items. My cousin immediately looked for what she needed for her friends in Jakarta, I recommended some good items that are suitable for souvenirs.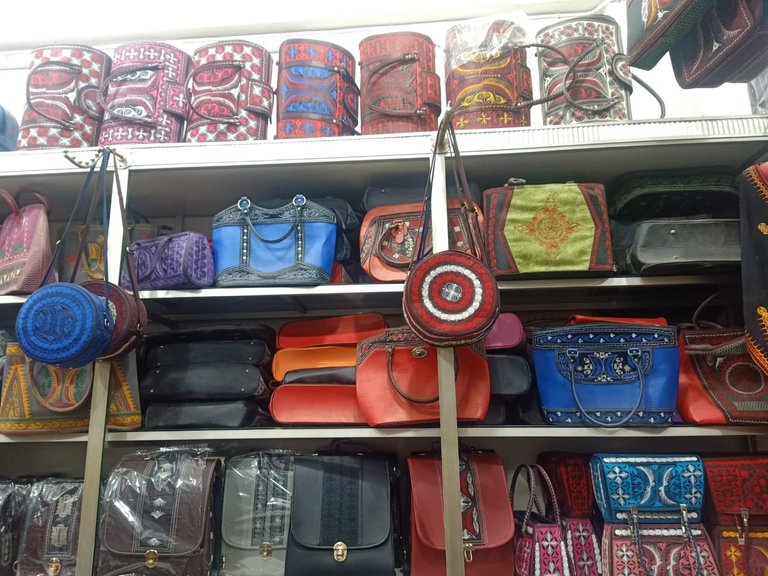 photo by me
While she was looking for souvenirs, I tried to ask permission from the shop owner to take some pictures, as you can see above, there are so many styles and colors of Acehnese bags, one of them is a sling bag and a typical Aceh backpack. What is unique about this bag is that it has a lot of unique motifs and very nice knits.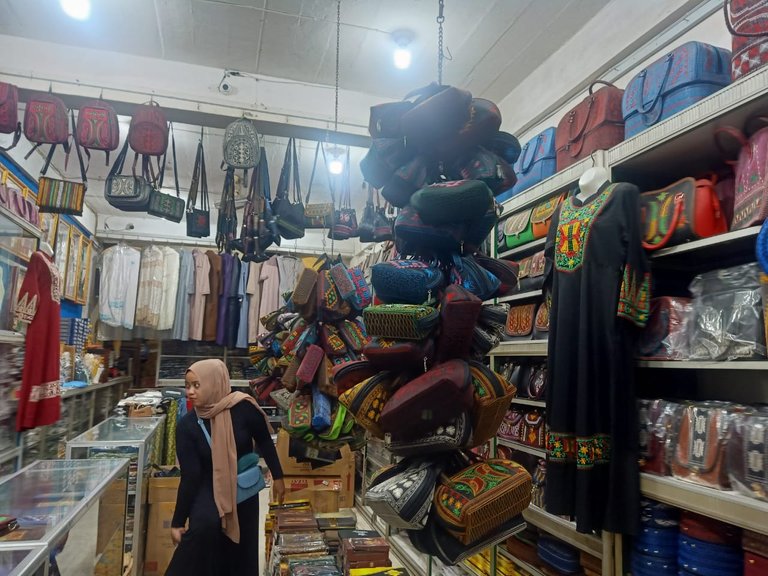 photo by me
Now I go to other souvenirs in this shop, you can see the picture above, there are small bags with different motifs, the motifs from Aceh are not the same as other provinces. In addition to small and unique bags, this shop also sells souvenir clothes with Acehnese motifs.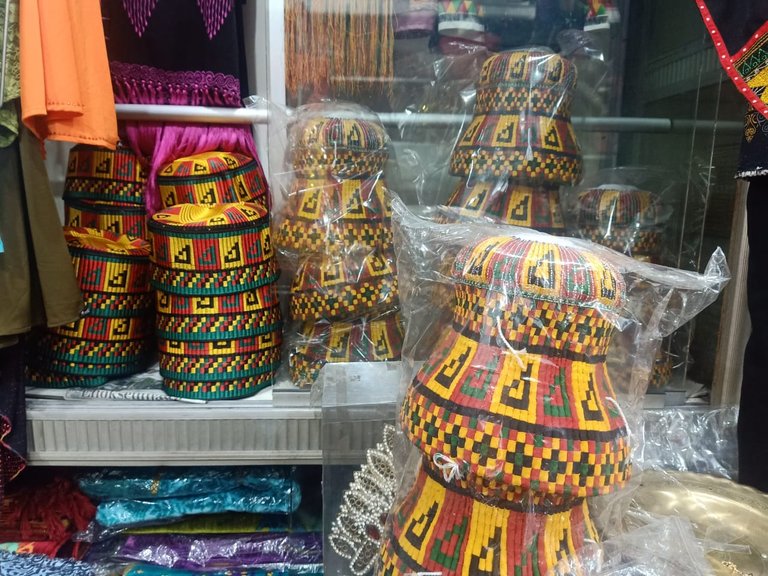 photo by me
This Acehnese souvenir shop also sells Acehnese hats and caps, the motifs are quite thick with Acehnese customs, usually these hats are used during Acehnese traditional weddings or certain Acehnese custom events.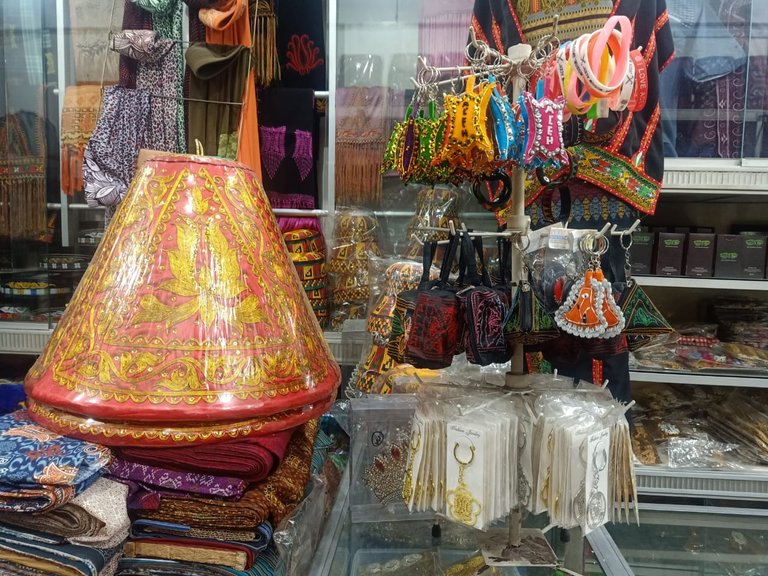 photo by me
As for other souvenirs you can buy at this shop, such as the key chain above, there are so many unique key chain motifs with the words "ACEH", which I don't know on the left side, but I seem to often see them at traditional Acehnese weddings, As for the typical Acehnese fabrics that are very good for making clothes.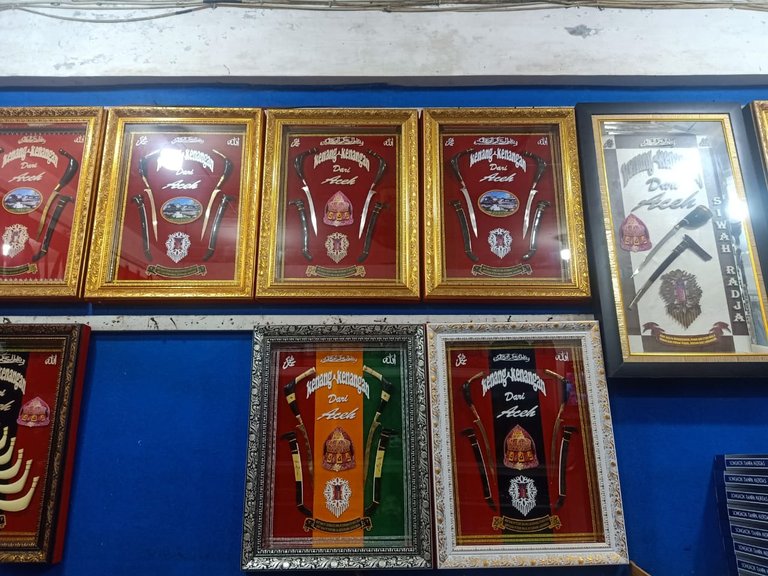 photo by me
What is very famous in Aceh is "Rencong", rencong is a quite famous Acehnese traditional weapon, this shop also sells some very unique rencong motifs and is already on a glass frame, you can see the photo above, the price of this rencong souvenir is around 3 $ up to 5 $ depending on the motive and size of the rencong, I don't really know the history of this rencong, but what is clear is that this rencong is quite famous for its weapons in the colonial period.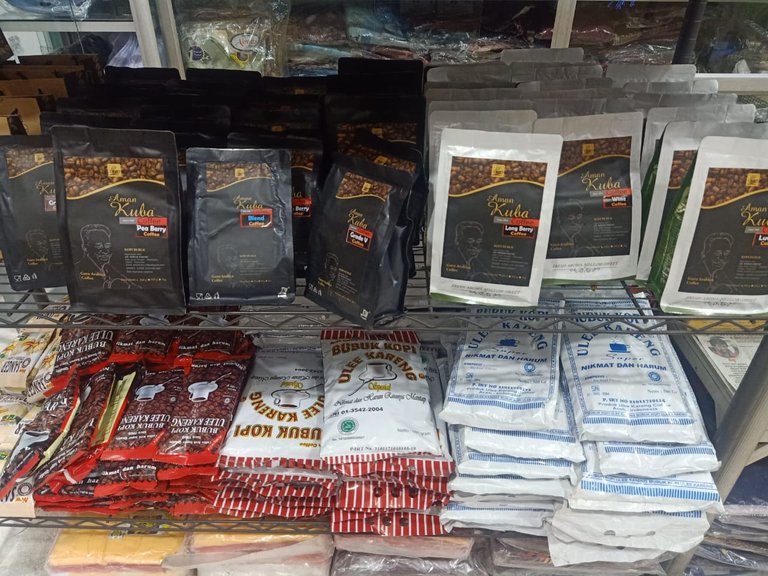 photo by me
Well, this Acehnese souvenir shop also sells Acehnese specialty coffee powder, you can see the picture above, there are several different types and types that can be used as souvenirs for my cousin, such as Arabica, Robusta and Gayo coffee powder. Usually, this typical Aceh coffee powder is sold at a price of 1 $ to 3 $.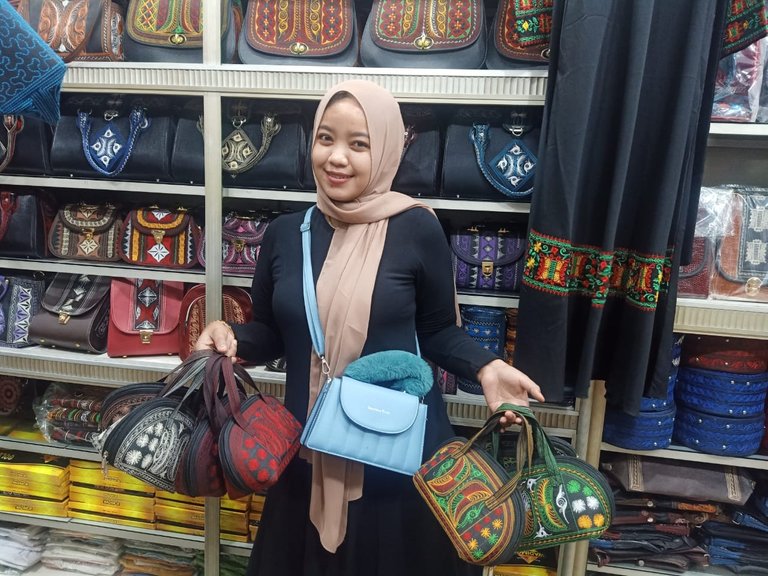 photo by me
After I took some photos, my cousin got some souvenirs that she wanted, her face was quite happy and happy while holding some souvenirs of Acehnese special bags, my cousin also bought several T-shirts with the words ACEH on them. Around 10pm my cousin and I came home, my cousin spent about 35 $ to buy a souvenir and I think it's quite worth it, thanks for reading and stopping at my post today, give your advice and support, see you in the post my next day.