Free tokens anyone?
Ionomy announced today that they will be doing an Airdrop for HIVE holders on Ionomy.
The announcement on their twitter can be seen here:
(Source: https://twitter.com/ionomics/status/1245401972922036236)
Some specifics...
Anyone with at least 200 HIVE parked on Ionomy will be eligible for a portion of the 40,000 IONSX to be airdropped.
More of the specifics can be seen in the official announcement here: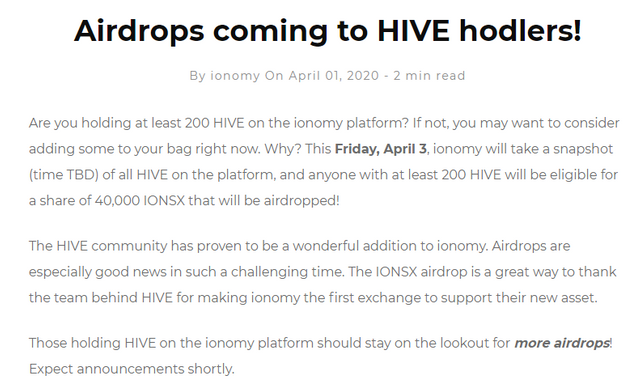 https://news.ionomy.com/ionosphere-3-31/
Not only that but it looks like there may be more airdrops for HIVE holders in the future as well.
HIVE just keeps on giving.
Stay informed my friends.
-Doc