HIVE has surpassed STEEM in total Market Cap

Well, that didn't take long...
HIVE has now passed STEEM in terms of total market cap, and it's really not even close.
Now that coingecko (https://www.coingecko.com/en/coins/hive) has updated their market cap totals for HIVE, it is far ahead of STEEM.
Check it out: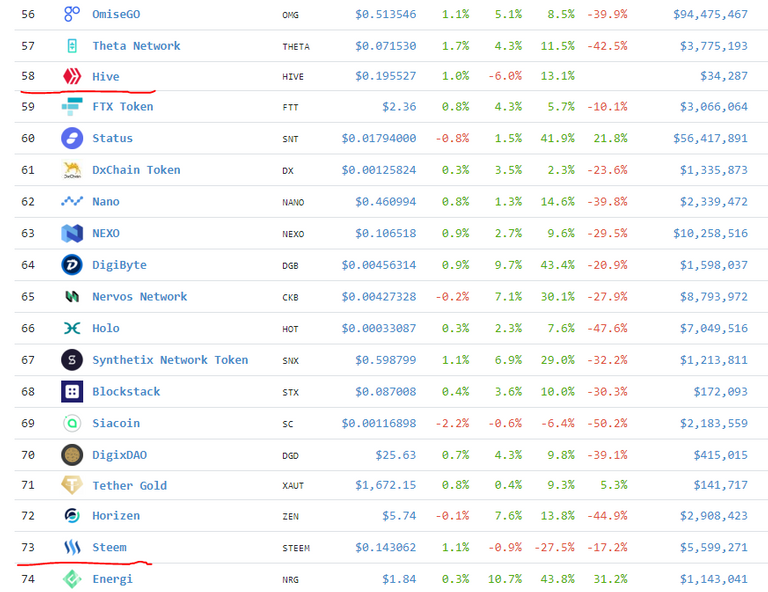 (Source: https://www.coingecko.com/en/coins/hive)
This may or may not be surprising to some...
The only thing up for debate right now relates to the volumes.
Currently STEEM is showing over $5 million in dollar volume compared with only $35k for HIVE.
Not nearly enough for true price discovery.
However, some of that STEEM volume is likely wash trading, so there is that to keep in mind.
As more exchanges open up HIVE trading, I expect the volume numbers to climb and we will get a better and truer price discovery.
Will that price be higher or lower than the current price, though?
Good question...
What do you think?
Stay informed my friends.
-Doc
---
---