Another place we can trade HIVE...
This announcement flew under the radar a bit, but it looks like another Korean Exchange will be listing HIVE...
Bitsonic.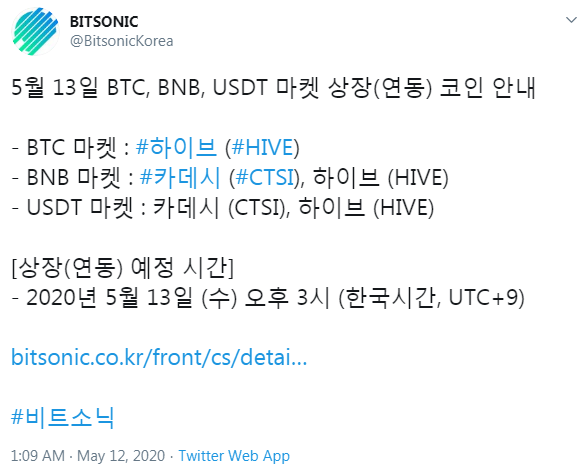 (Source:
1260119784470876161) twitter metadata:Qml0c29uaWNLb3JlYXx8aHR0cHM6Ly90d2l0dGVyLmNvbS9CaXRzb25pY0tvcmVhL3N0YXR1cy8xMjYwMTE5Nzg0NDcwODc2MTYxKXw= ~~~
Bitsonic announced a few days back that they would be listing three/four trading pairs for HIVE:
BTC/HIVE
USDT/HIVE
HIVE/BNB
HIVE/CTSI
The official listing announcement can be seen here: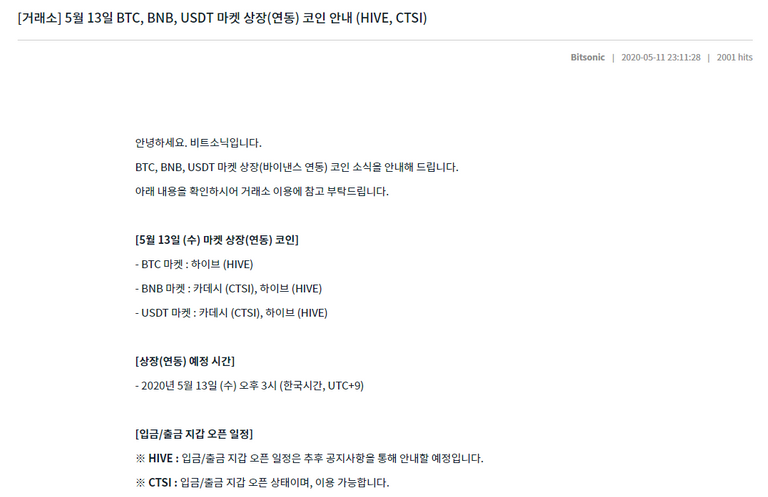 (Source: https://bitsonic.co.kr/front/en/cs/detail/1784)
It appears this exchange has some kind of affiliation with Binance, though I am not sure exactly how or what it is.
Either way the more exchange listings the better!
Stay informed my friends.
-Doc