Apparently Trump meant what he said yesterday...
As I type, Trump is readying an executive order relating to social media companies that is expected within the next couple hours.
He claims that it will go a long ways in creating fairness, something he doesn't feel he has been getting as of late with Twitter and some of the others:

(Source: https://twitter.com/realDonaldTrump/status/1265985660898459655)
This all started Tuesday/Wednesday when Trump went on a tirade after Twitter implemented a Fact Check feature which showed up on one of Trump's tweets as it related to mail in ballots and voter fraud.
More on that can be seen here:
https://hive.blog/hive-148441/@jrcornel/donald-trump-needs-hive-and-he-is-starting-to-realize-it
Jack Dorsey responds...
After being all over the news much of the day yesterday, the CEO of Twitter Jack Dorsey, responded Wednesday night.
Saying: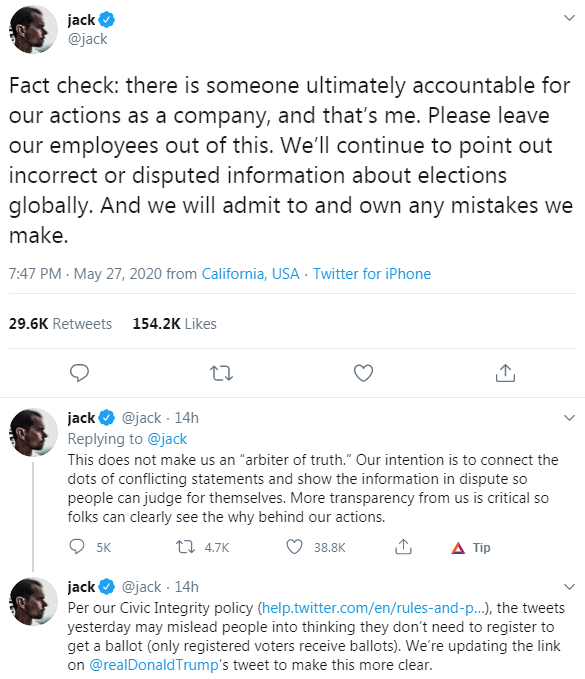 (Source: https://twitter.com/jack/status/1265837138114830336)
What Jack is saying makes a lot of sense and sounds like it was intended to soften Trump's response on the matter at least a little, but judging by Trump's tweet early this morning (the one posted above) and subsequent remarks, he is going forward with an executive order never the less...
And the anger hasn't subsided: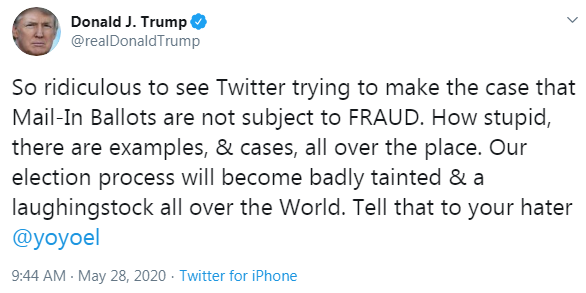 (Source: https://twitter.com/realDonaldTrump/status/1266047584038256640)
It will be interesting to see exactly what this executive order contains and how it impacts traditional social media...
Either way, we should be pushing HIVE all over Twitter and other places right now to let anyone know that is fed up with the current social media censorship that there are other options.
And a really good other option is HIVE.
The time to strike is now!
Stay informed my friends.
-Doc