In a first for either HIVE/STEEM you can now trade it on Margin
In what may amount to be pretty big news, the MXC Exchange just announced that they are going to enable margin trading for HIVE.
Specifically, it will be enabled on the HIVE/USDT trading pair.
This would be the first time in the 4+ year history of HIVE/STEEM that they have ever had a trading pair that was tradable with margin...
The official announcement can be seen here: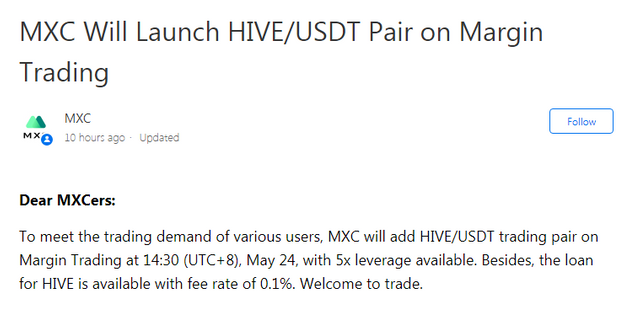 (Source: https://mxc-exchange.zendesk.com/hc/en-001/articles/360043571192)
The MXC Exchange is unique in that it allows more than just cryptocurrency trading...
Besides just crypto related products, they also have ETFs and Futures products available to their customers.
And as mentioned above, they allow margin trading for select products.
Despite being a relatively new exchange, they already have 2 trading pairs within the Top 10 on HIVE in terms of dollar volume as of right now...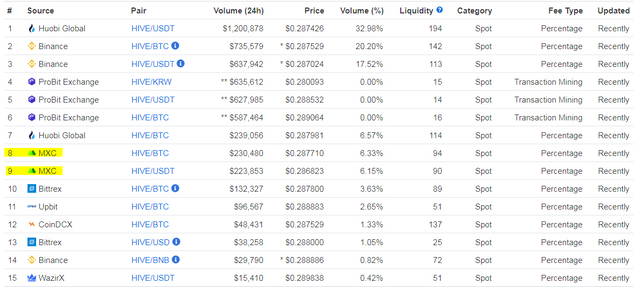 (Source: https://coinmarketcap.com/currencies/hive-blockchain/markets)
And I fully expect those volumes to go up with announcements just like this one...
It looks like HIVE has found a nice home with MXC.
Stay informed my friends.
-Doc