Time flies by so fast this week and I am still chasing after my unfinished tasks. Very often things do not follow my plan but at least this week seems to be a landmark for hopeful and positive changes to my psyche. This might have something to do with the energy I could feel at the shrine of Lakshmi. So, for #marketfriday hosted by the gentle and compassionate @dswigle, we are going to the extraordinary shrine of Lakshmi on the courtyard of a luxurious shopping mall in central Bangkok.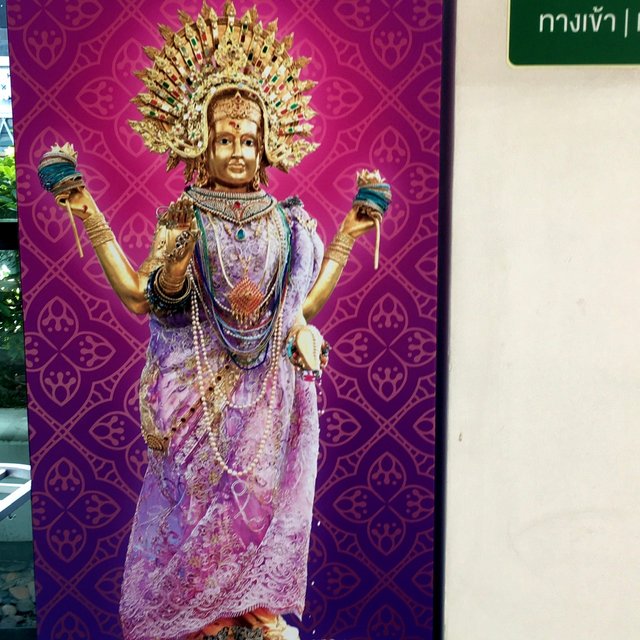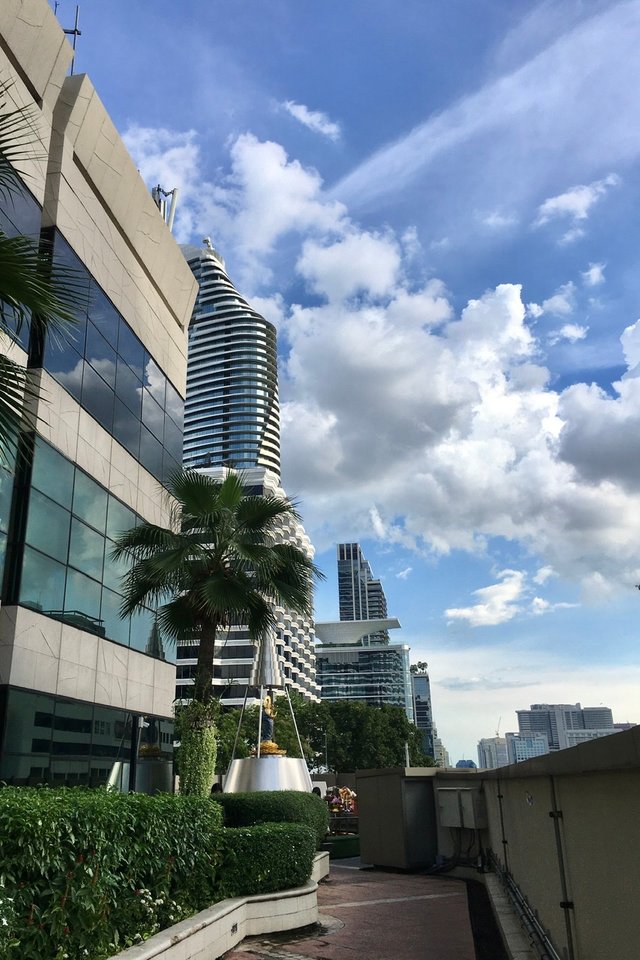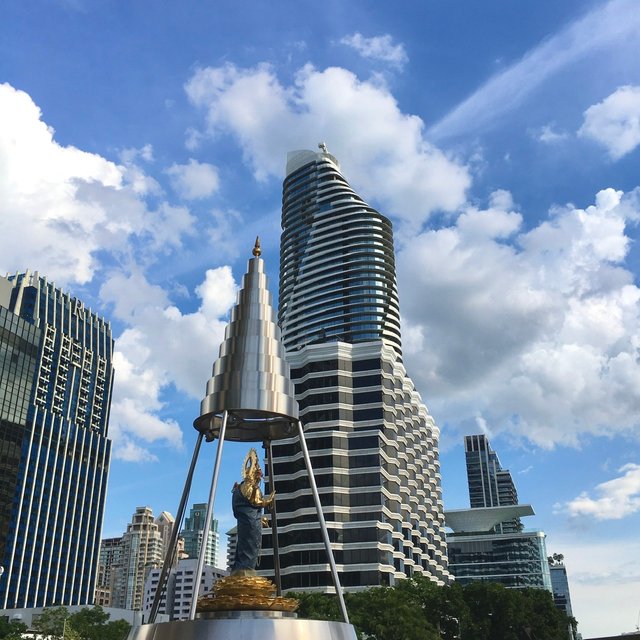 This is the first time in ten years that I feel it's the right time to pay my respect to Lakshmi. Being a Buddhist, I am careful not to succumb to belief system that encourages superstitions as Buddhist teaching leads to the path towards enlightenment. These Hindu gods and goddesses are energetic beings inhabit different realms of reality.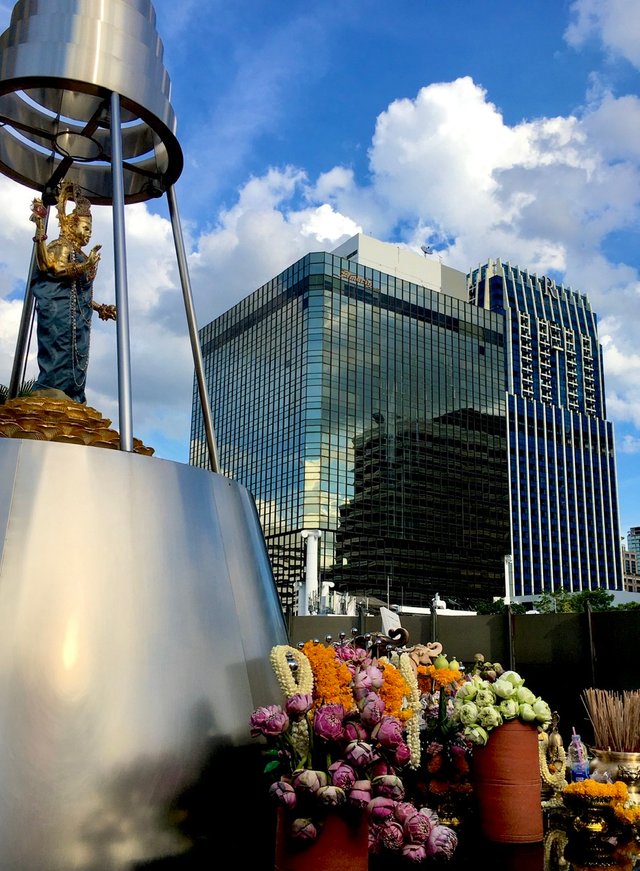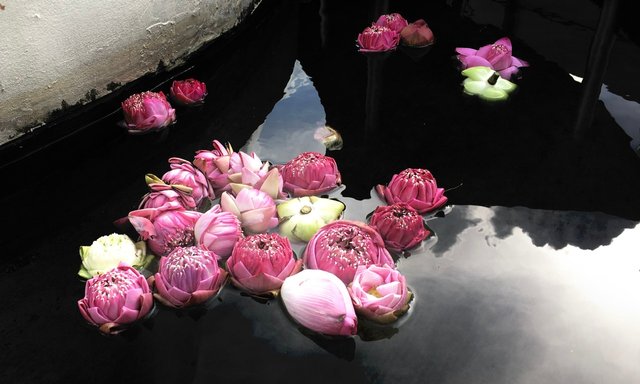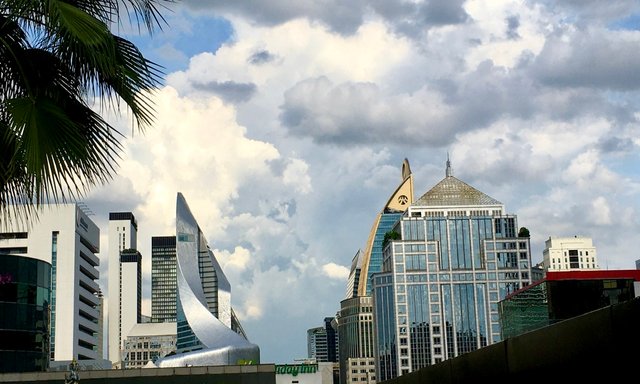 I remember reading a paper, while at college, saying that mathematicians had proved that there were at least eleven dimensions. It amused me very much that these mathematicians took years working mathematically till their hair turned grey. Had they read the Buddhist text, they would learn that categorisation of various dimensions with energetic beings had been recorded in details Pali and Sanskrit thousands of years ago.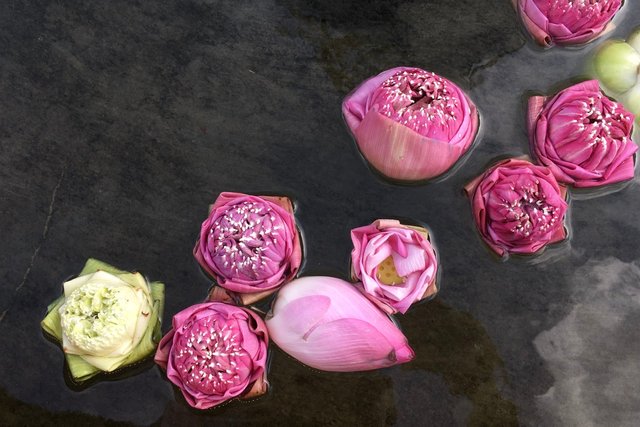 So, for learned Thai Buddhists, we already know that these Hindu gods and goddesses belong to certain level or dimension of 'heaven'. The concept 'heaven' in Buddhism is also quite different: we talk about six different realms or dimensions up there, plus a different heaven called Brahman which consists of twenty dimensions inhabiting by 'tangible' and 'intangible' energetic manifestations!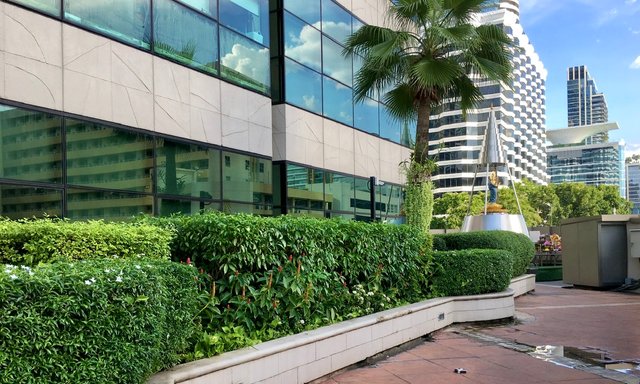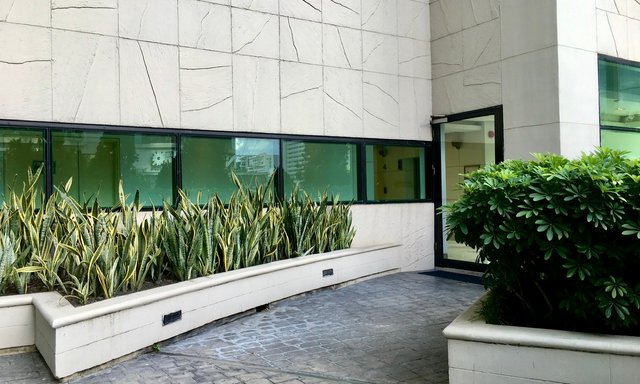 I must admit that I was overwhelmed by the lectures on this topic by monks and Buddhist scholars as these are all in Pali language. Suffice to say that the more I read and learn, the more I realise that there's so much hidden knowledge to be discovered. So, I never ridicule strange or esoteric encounters, but I would become very intent on intellectual investigation and experiment.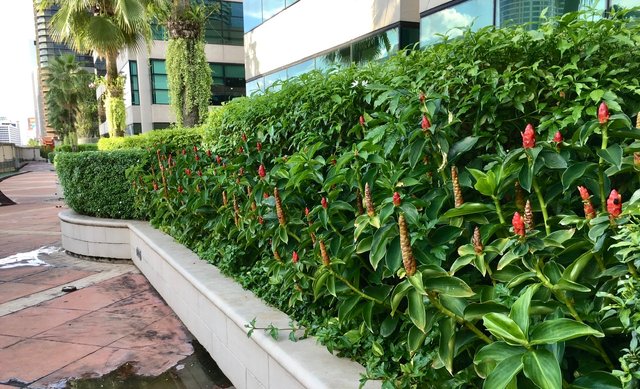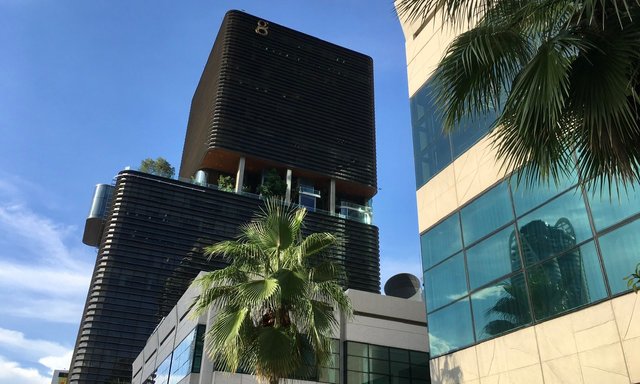 This approach has led me to the awakening of hidden potentials so I could become more in touch with other realms and energetic beings. These experiences have made me very grateful for the blessings and healing I obtained during my journey. That's why I think I could hear the calling to the shrine during this uncertain time of life changing phase.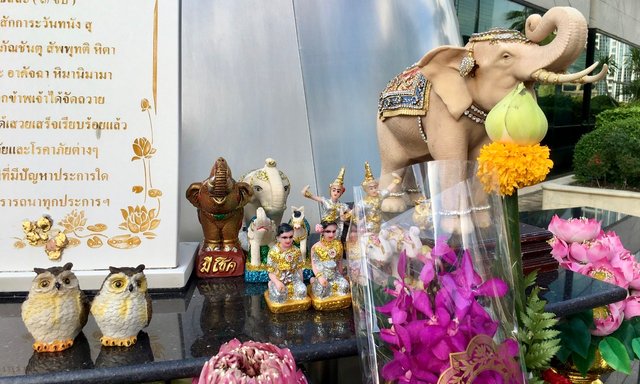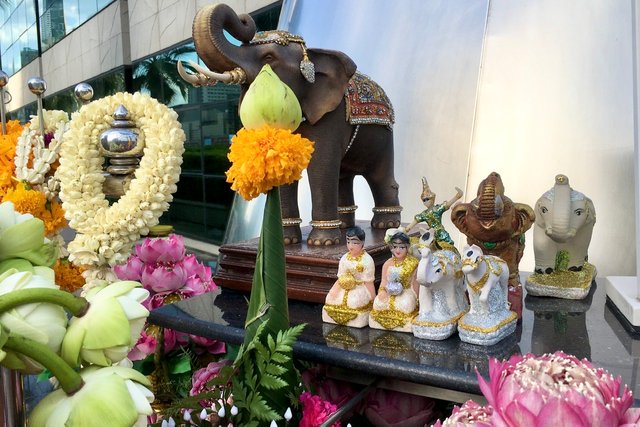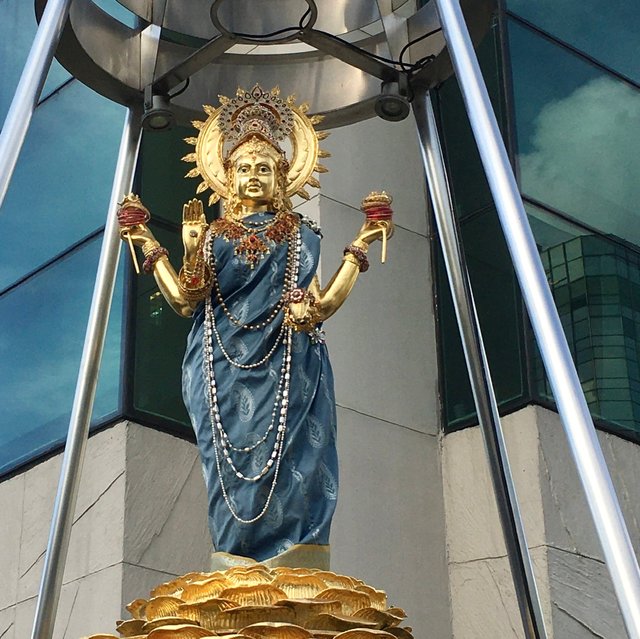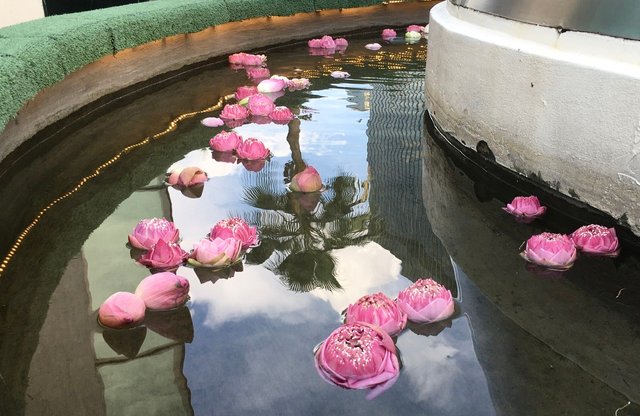 The sky is bright blue and the atmosphere is very peaceful although the shrine is on the fourth floor courtyard of the luxurious Gasorn shopping mall. This shrine is surrounded by several shopping malls and skyscrapers. This seems incredible that a religious, some may say 'superstitious', shrine could be right in the midst of representations of material progress and prosperous business world in Bangkok.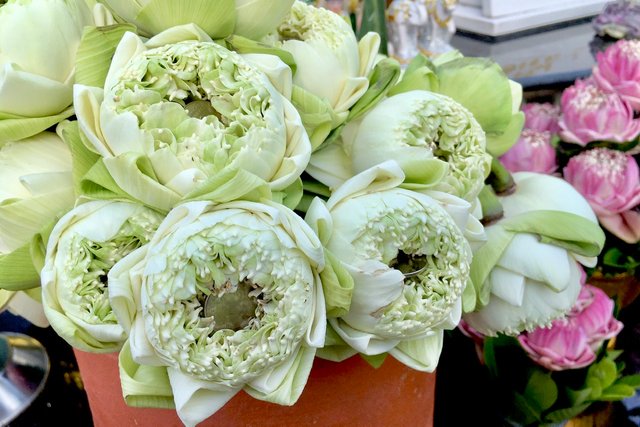 Lakshmi is a very popular Hindu goddess among Thai people, especially among business groups, acting professionals and artists. She is the goddess of wealth, good luck, prosperity, luxury and beauty. People would bring pink lotus flowers to pay respect to Lakshmi; some would bring fruits, Thai sweets and young coconut as offerings.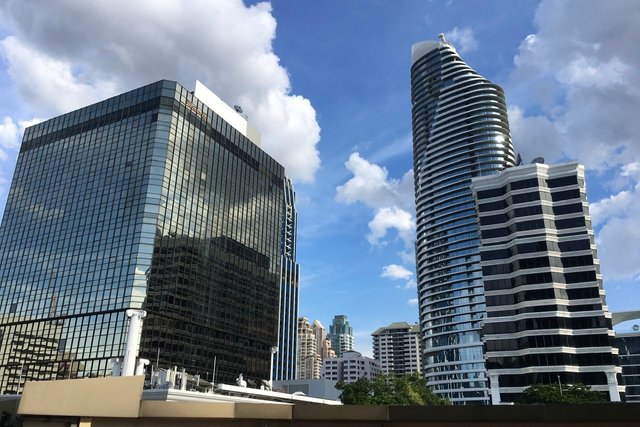 Young people looking for good jobs and success in their career would come to beseech for Lakshmi's blessing and auspicious intervention in their life. After the wishes were fulfilled, people would bring elephant statues, flowers and fruits, dancing figures, pearl or costume jewelry to the shrine as they have earlier promised Lakshmi. I found this practice rather funny at first, later on I could appreciate the psychological need for a proper closure to a fulfilled wish so that good fortune would be well deserved.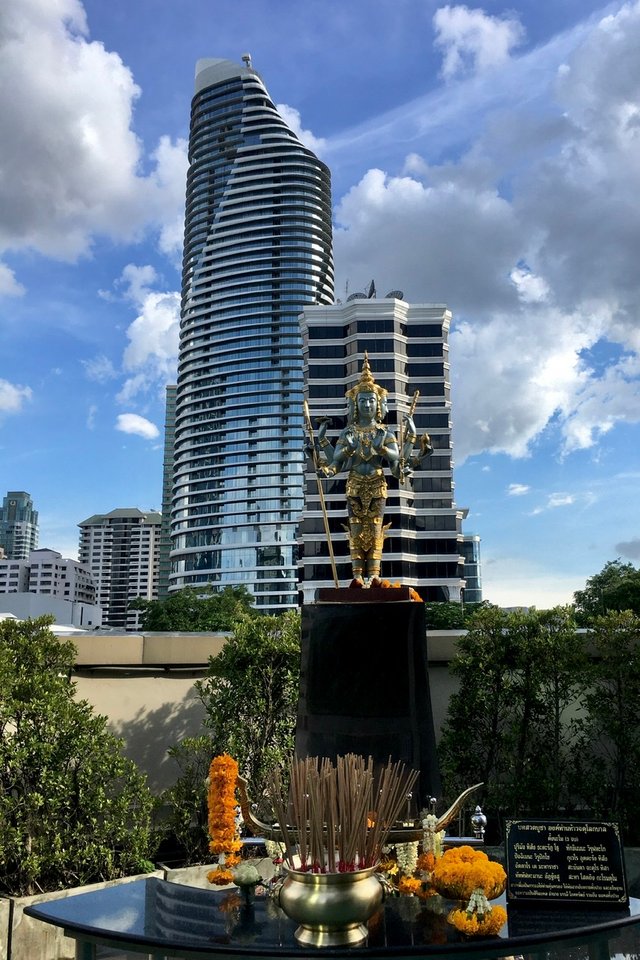 At the end of the courtyard, there is another smaller statue of Tao Jatulokabaln, who has the duty of looking after people who practice Dharma or those who are virtuous. I also could pick up very strong energy from this god statue.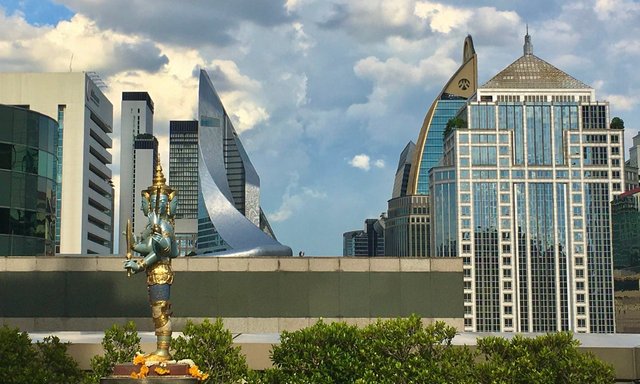 This time I could feel something very different for I could tune in harmoniously with the vibes smoothly without doubts or hesitation. I could not feel in touch with Lakshmi statue; but I could feel very gentle energy surrounding the shrine area. This makes me very light in my head and the heat does not seem to bother me at all. I could walk quietly around the courtyard taking photos of several skyscrapers and taking my time to be quiet for a while.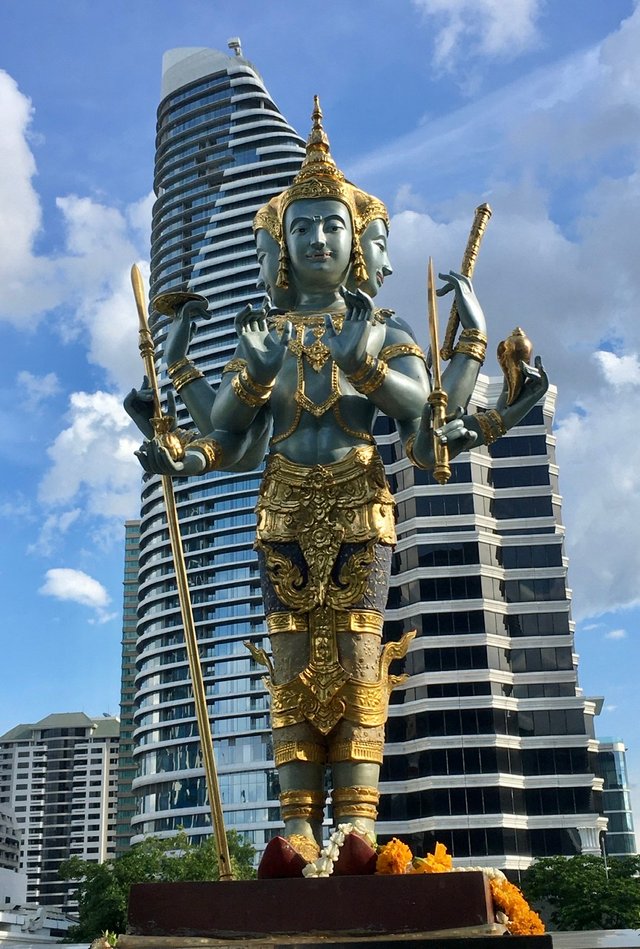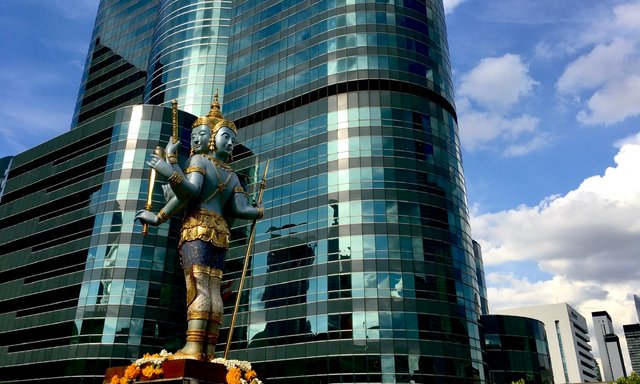 สัปดาห์นี้เวลาวิ่งเร็วมาก จนเราคิดว่าเราทำวันหายไปหนึ่งวัน เราต้องคอยวิ่งตามเก็บงานที่ค้างไว้มานาน ช่วงนี้เราจีงรู้สึกว่าเราต้องรีบแข่งกับเวลาและ เรามีเวลานอนไม่เคยพอเลย โชคดีที่เรานึกอยากไปนมัสการพระแม่ลักษมี เราไปที่นั่นครั้งล่าสุดเมื่อเกือบสิบปีที่แล้ว คนส่วนใหญ่จะไม่รู้ว่ามีศาลของพระแม่ลักษมีที่ดาดฟ้าชั้นสี่ของตึกเกษรพลาซ่าที่ราชประสงค์ พระแม่ลักษมีเป็นเทวีแห่งความมั่งคั่งรํ่ารวย โชคลาภและความเจริญรุ่งเรือง คนที่มาไหว้ขอพรท่านจะเป็นคนหนุ่มสาวที่ต้องการได้งานดีๆ มีความก้าวหน้า และคนที่ทำธุรกิจที่ต้องการความสำเร็จและโชคด้านการเงิน นอกจากนี้บรรดาดารานักแสดงและศิลปินก็ชอบมากนมัสการท่านด้วย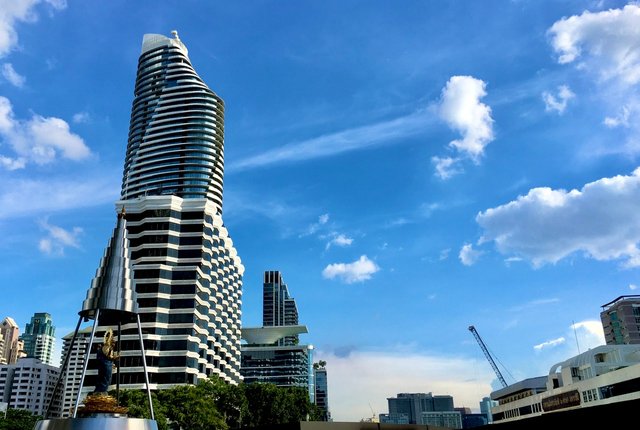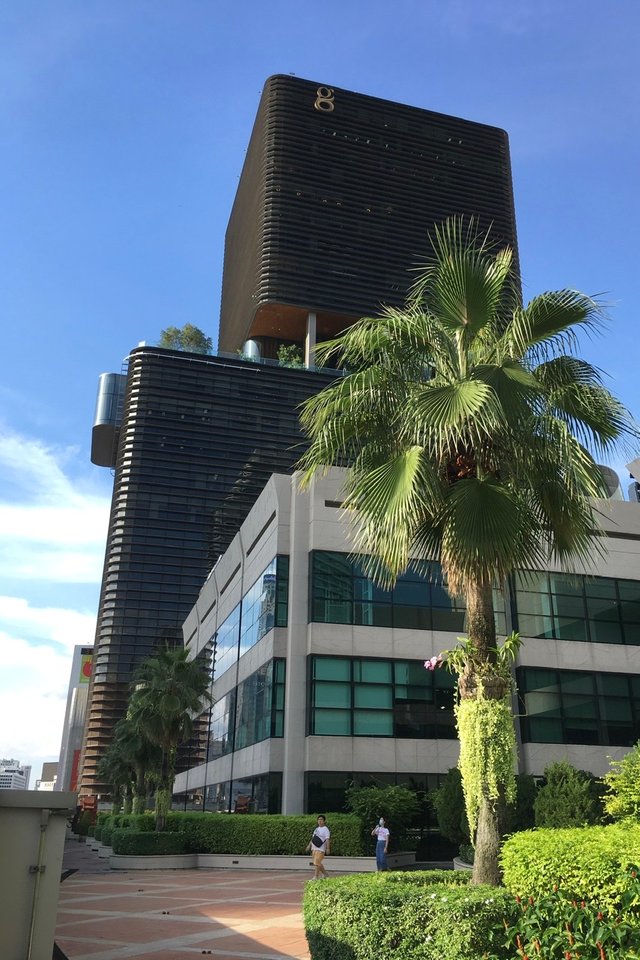 บรรยากาศที่นั่นเงียบสงบและแทบไม่มีคนพลุกพล่าน ท้องฟ้าอบะอากาศเป็นใจให้เราได้เดินเล่นชมดาดฟ้า และนมัสการพระแม่ลักษมีอย่างสบายๆ ไม่ต้องรีบเร่ง เราเห็นคนเอาดอกบัวสีชมพูมาถวายท่าน และมีการลอยดอกบัวในบ่อน้ำด้วย คนที่มากราบท่านมีความตั้งใจมาก ทุกคนเงียบมาก และสวดมนต์กันจริงจังมาก เราเองพยายามปล่อยวาง และมีความสำรวมเพื่อจะได้มีสมาธิ เราสัมผัสถึงพลังงานดีๆและอ่อนโยนโดยรอบบริเวณนั้น แต่เราไม่รู้สึกว่ามีอะไรในองค์รูปปั้น พลังนี้มาจากท้องฟ้าที่มีสีฟ้าสดสวยงามมากในวันนั้น เราคิดว่ามันเป็นวันที่พิเศษมาก ท้องฟ้าสวยและเมฆก็ดูมีความหมายอย่างประหลาด เราก็เดินถ่ายรูปตึกระฟ้าที่รายล้อมอยู่ในแถบราชประสงค์ เราดูแล้วก็เหมือนย้อนแย้งในตัวของมันเอง ศาลพระแม่ลักษมีตั้งอยู่ท่ามกลางความเจริญทางวัตถุ และย่านธุรกิจที่มีการแข่งขันเพื่อความรํ่ารวย โชคดีมากที่สังคมไทยมีความใจกว้างและมีที่ว่างไว้รับความแตกต่างทางความคิดที่หลากหลาย เสรีภาพทาวความคิดแบะตวามเชื่อทางศาสนาทำให้สังคมไทยน่าอยู่และมีเสน่ห์มากมายทีเดียว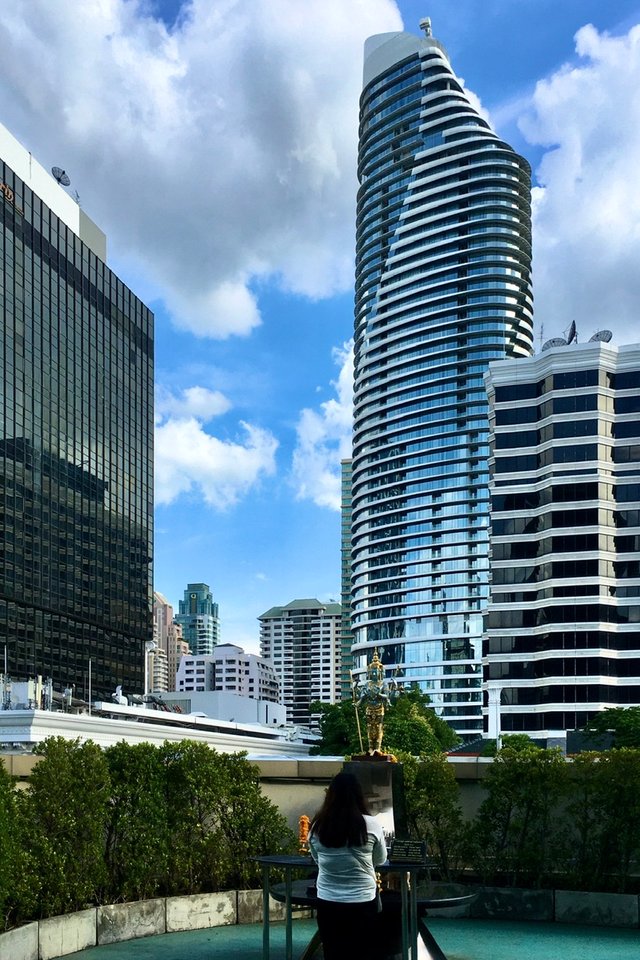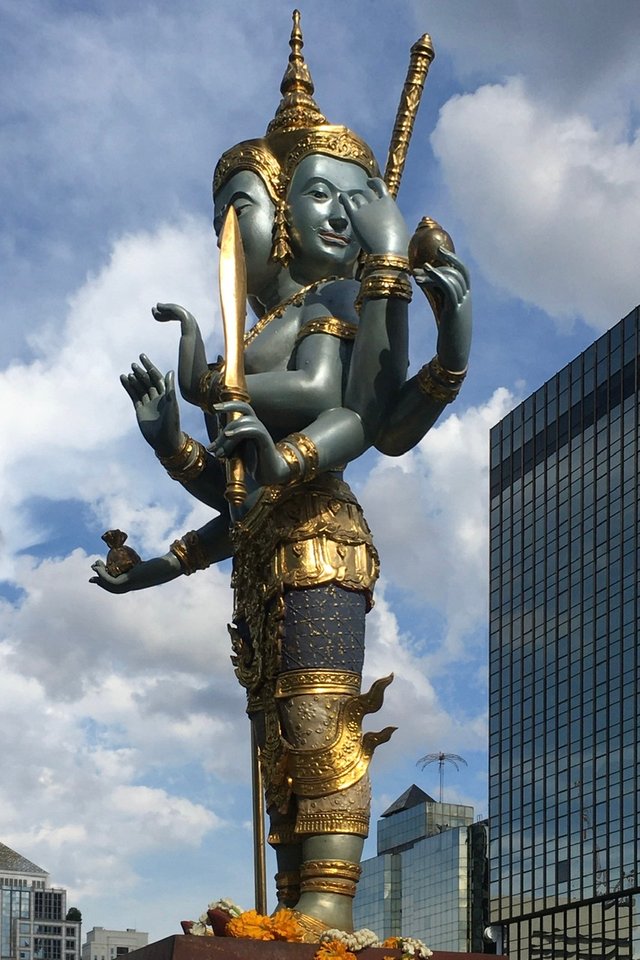 Wishing you peace, good health and prosperity.
Cheers.