The "Quarry" Restaurant - A Place You NEED To Visit
Hello #Hive fam, how are you?
It's been some time since I enjoyed a day out with my family with all the Corona sh*t going on so yesterday we decided to spend our day drinking and dinning at Quarry Restaurant.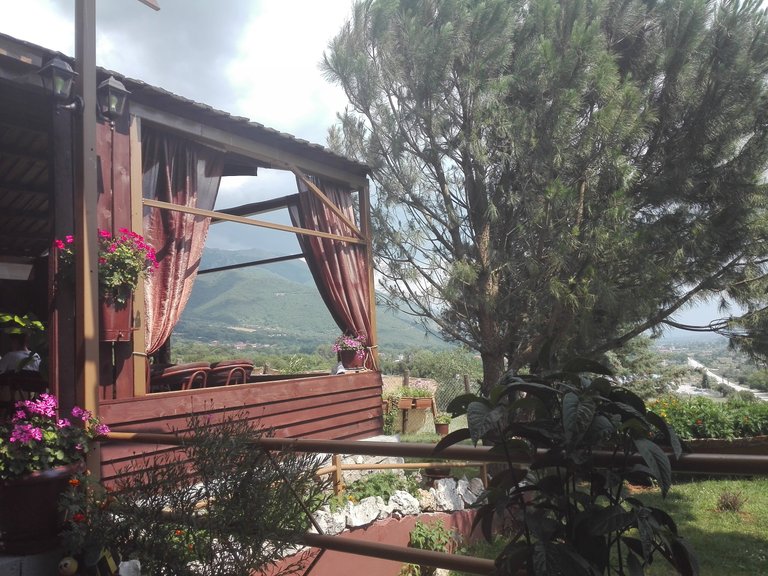 Well, if I want to be accurate I personally like to call this restaurant Quarry since it has no name and was build upon an old quarry. I think most of you will agree with my association!
Unfortunatelly rain ruined our "all day long eating and drinking" plans pretty early. We enjoyed our time there for around 2 hours before it started raining for good and I didn't get the chance to shoot as many photos as I wanted to but here goes!
The "Quarry" Restaurant
The restaurant is located at the 20th km of Ioannina-Konitsa highway right next to "Xitos", a water-bottling factory. There are no directions and that's what makes it unique. Not many people know about Quarry so it's always quite and peaceful.
The first thing you see after you park your car are these old stone walls. I didn't get the chance to take a closer look due to the rain but damn, the shop owner has done a great job in decorating this place!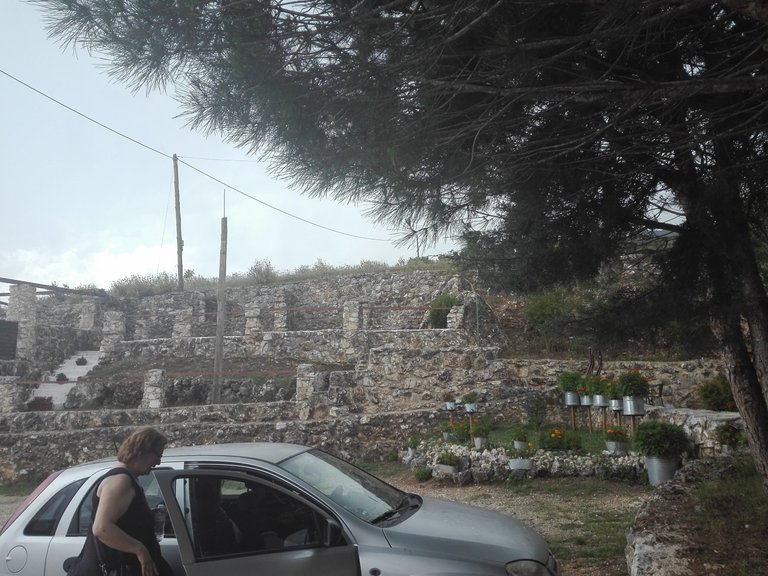 The "Quarry" is located at 1000m altitude and it's always quite windy up there. We were lucky enough to find a sweet windproof spot to sit.
The view from our table was amazing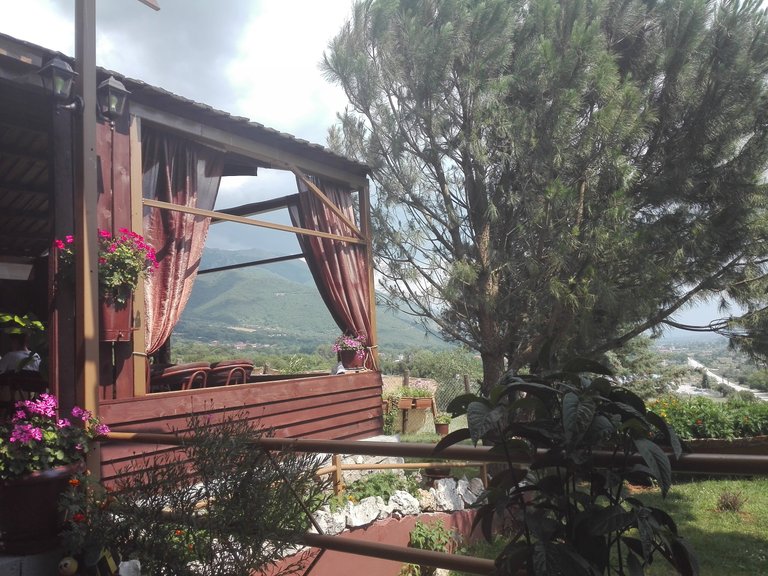 There was also this cute puppy playing around with customers and chilling at the grass!
Look how cute he is!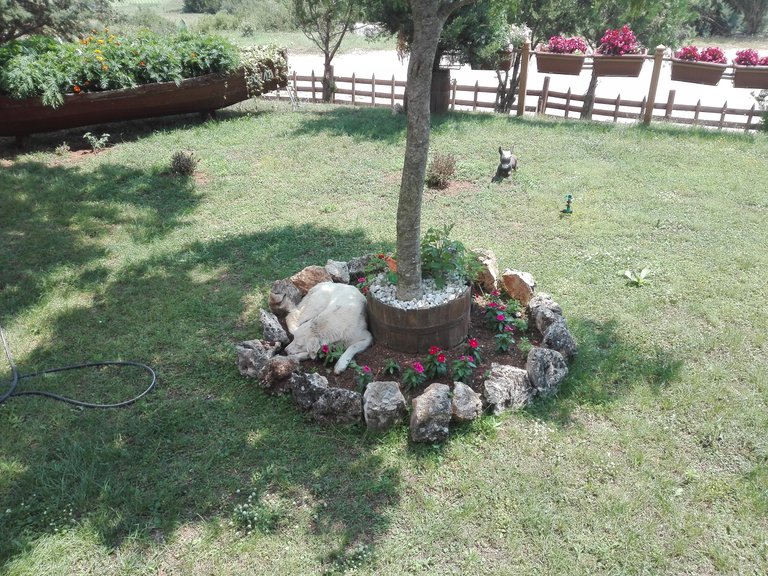 I also loved the decoration on that old wooden boat! The boat's name is "Voula" and I suspect that's the name of the old smiling lady who was serving our drinks!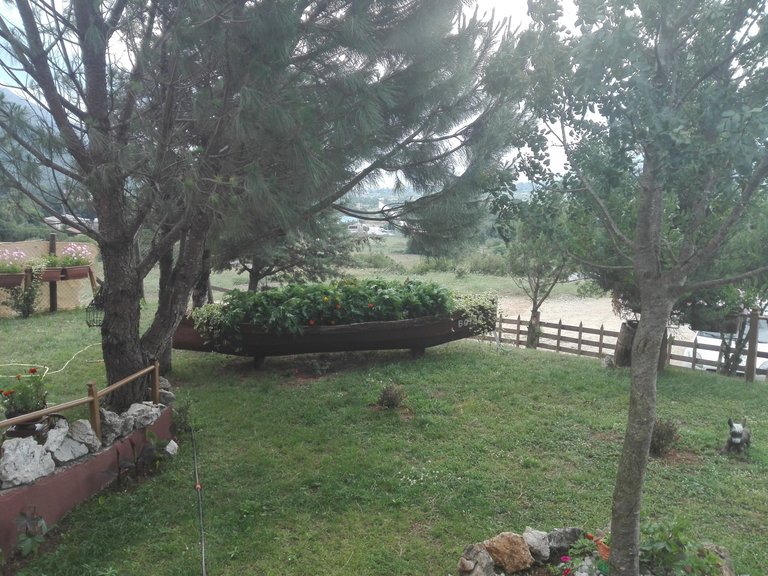 The most weird thing about "Quarry" is that even though it's a restaurant you don't need to order any food. The food comes for free with every round of drinks you order.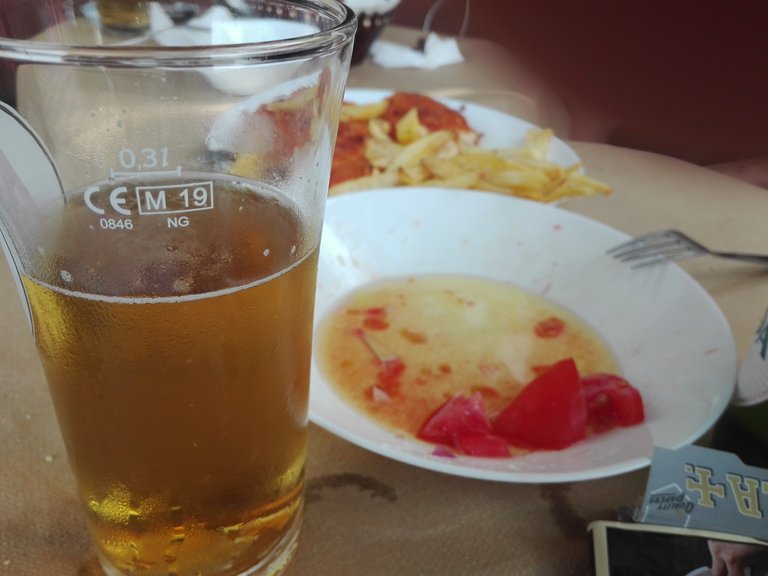 In our case, we paid 45E (a family of 4) for our drinks (15 beers) and all plates you are gonna see bellow were served for free! We call this free food mezes in Greece.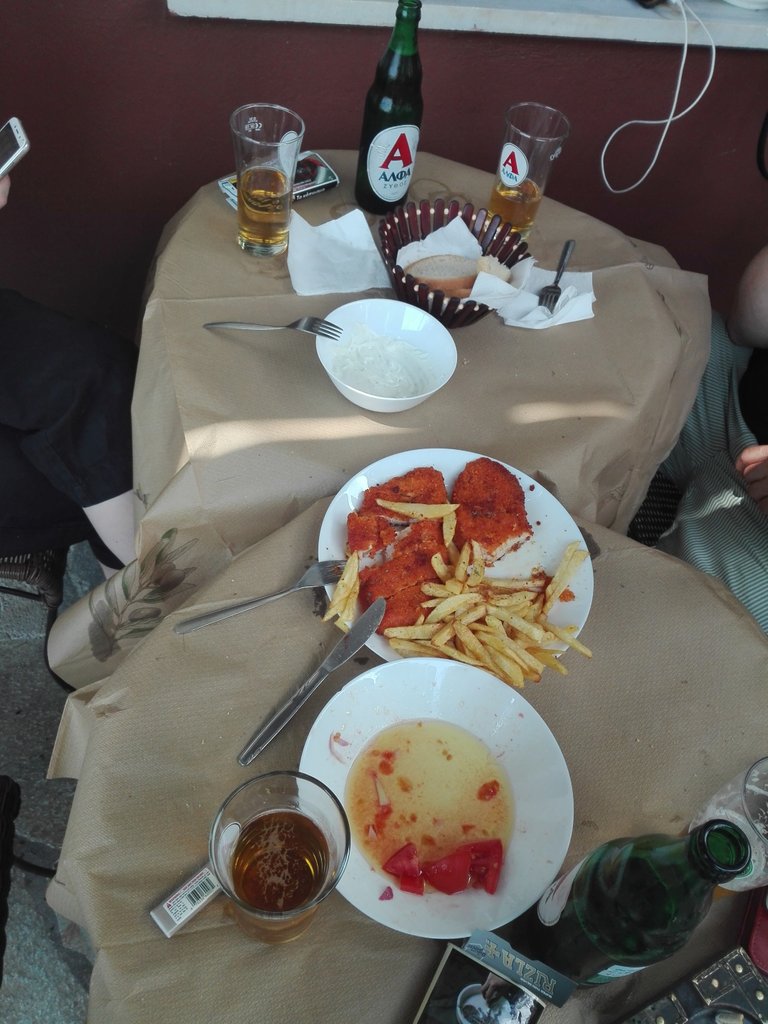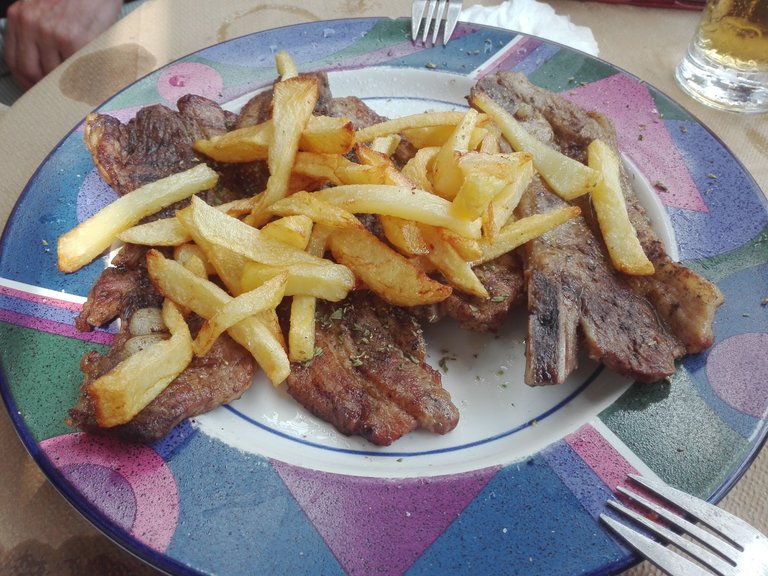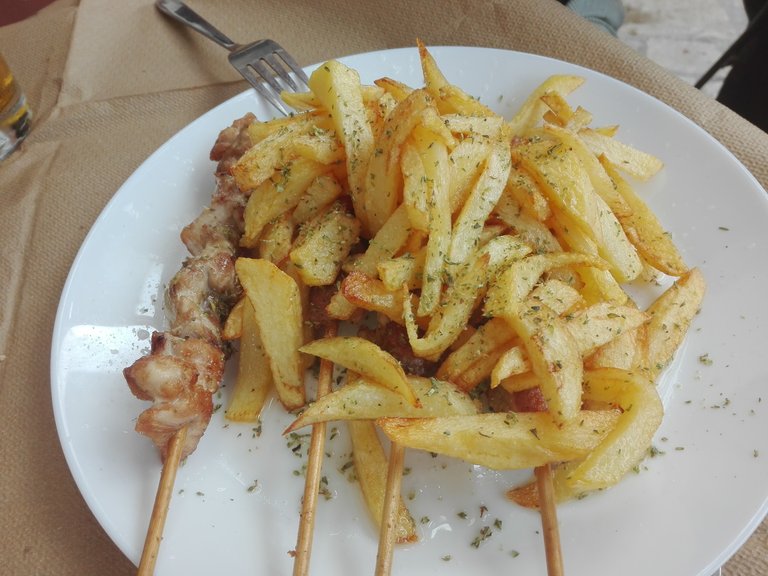 Everything was so well-cooked and fresh. They also offered us ice-cream when we asked for the bill. I have never been to a more generous restaurant. Greek hospitality at it's finest.
The place was beautiful and if it wasn't for the rain we were gonna spend all our afternoon there. Well, next time!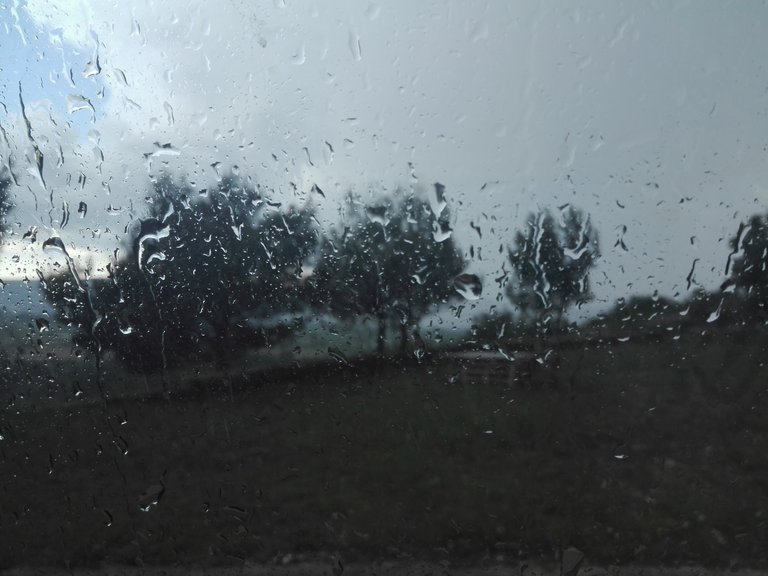 This place is a must-go if you ever visit Epirous region,GR and I will be more than happy to accompany you! Hehehe!
Thank you all for reading and supporting me guys! Means a lot!
Much love to everyone and #Hive on.
@knowhow92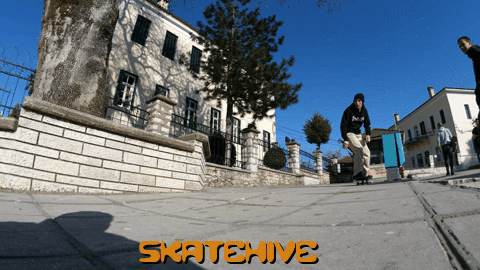 Find me Here
🏡 Hive: https://www.peakd.com/@knowhow92
☕️ Ko-fi : https://ko-fi.com/knowhow92
☀️ Lbry : https://lbry.tv/@knowhow92:d
📹 Dtube :
---
---