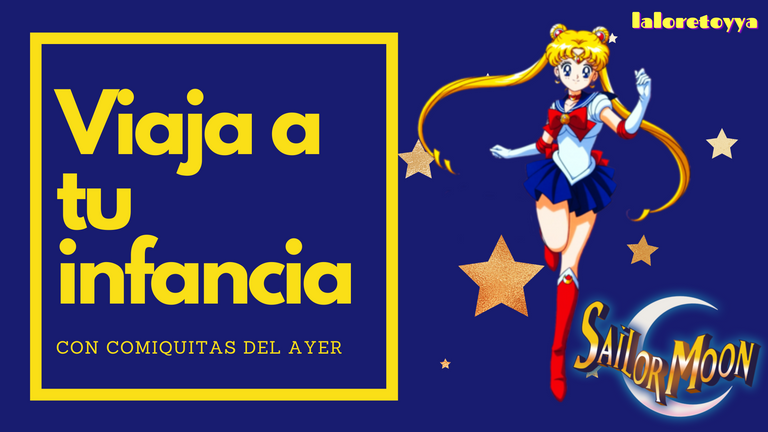 Tuve una infancia bastante feliz y balanceada, entre la escuela, las clases de teatro, canto, cuatro y baile de joropo, siempre quedaba tiempo para sentarme junto a mis hermanos frente al televisor para ver nuestras comiquitas favoritas.
I had a fairly happy and balanced childhood, between school, drama classes, singing, cuatro and joropo dancing, there was always time to sit with my sibilings in front of the TV and watch our favorite cartoons.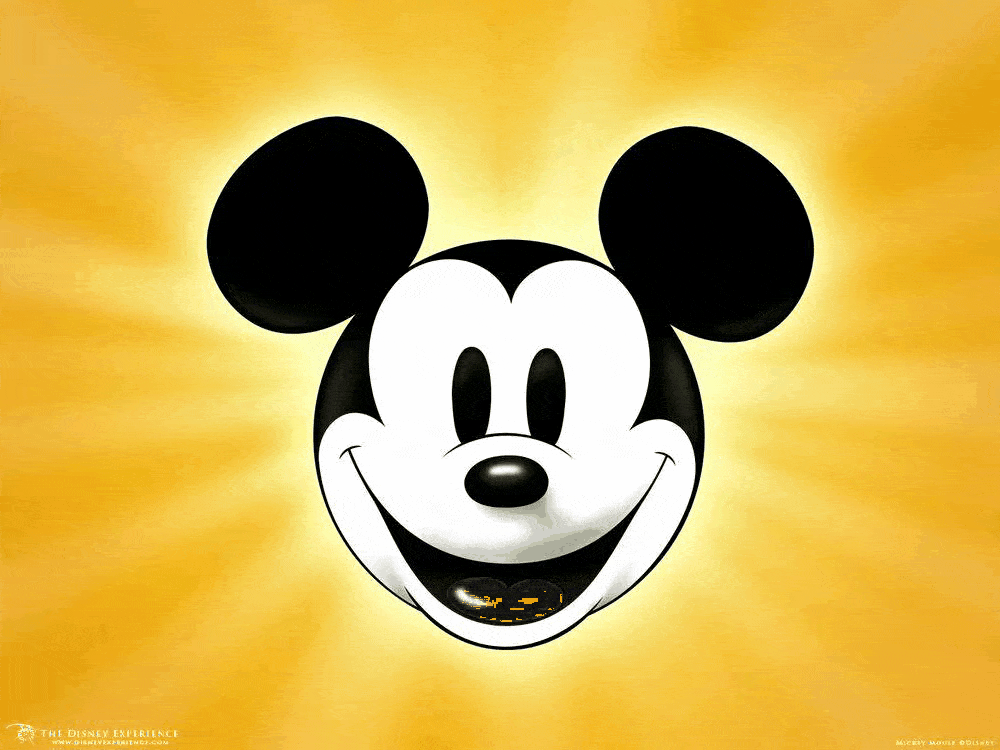 Ya les he comentado que me criaron en un pueblito del estado Bolívar llamado Caicara del Orinoco, durante muchos años solo había un canal de televisión abierta: Venezolana de televisión, y aunque para esa época era un canal bastante decente, el contenido infantil no era muy atractivo, así que lo que más veíamos en mi casa eran películas y comiquitas en VHS. Las de de DIsney eran las que mi mamá seleccionaba para que viéramos, recuerdo que habían unos cortos especiales de Mickey, El Pato Donald, Pluto y de Tribilín (Goofy), las vi muchísimas veces.
I have already told you that I was raised in a small town in the state of Bolivar called Caicara del Orinoco. For many years there was only one television channel open: Venezolana de Television, and although at that time it was a pretty decent channel, the children's content was not very attractive, so what we watched most in my house were movies and cartoons on VHS. The ones from Disney were the ones my mom selected for us to watch, I remember there were some special shorts from Mickey, Donald Duck, Pluto and Goofy, I watched them many times.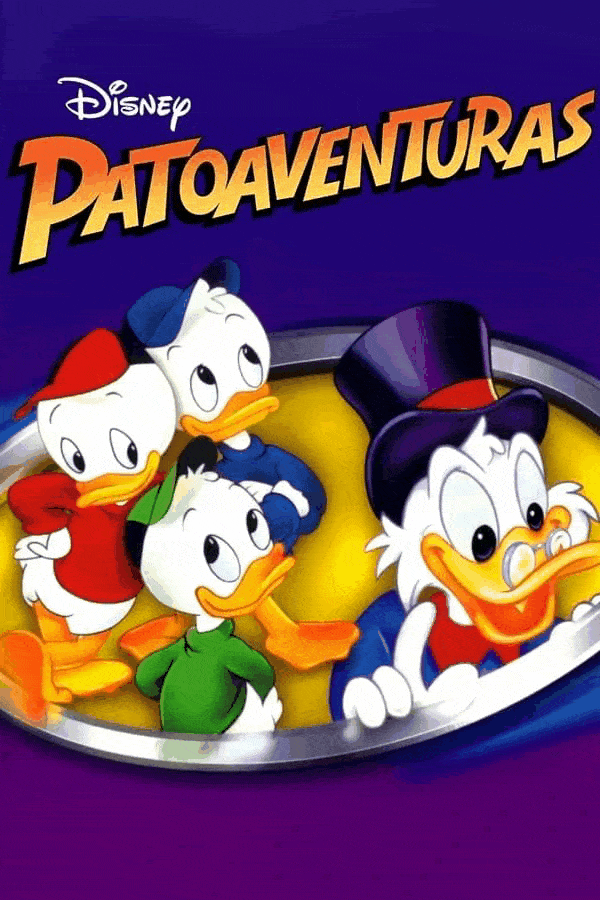 Mientras pasaban los años empezaron a llegar las señales abiertas de más televisoras nacionales, entre ellas Televen y Radio Caracas Televisión, allí empezó a cambiar la cosa. Veíamos cosas como las Pato Aventuras, La Tropa Goofy, Chip & Dale, Rescatadores del aire, No podíamos dejarlos de ver, esas eran nuestras comiquitas favoritas durante nuestra época de infancia temprana.
As years went by, the open signals from more national TV stations began to arrive, among them Televen and Radio Caracas Television, where things began to change. We saw things like Ducktales, Goofy, Chip & Dale, we couldn't stop watching them, those were our favorite comics during our early childhood.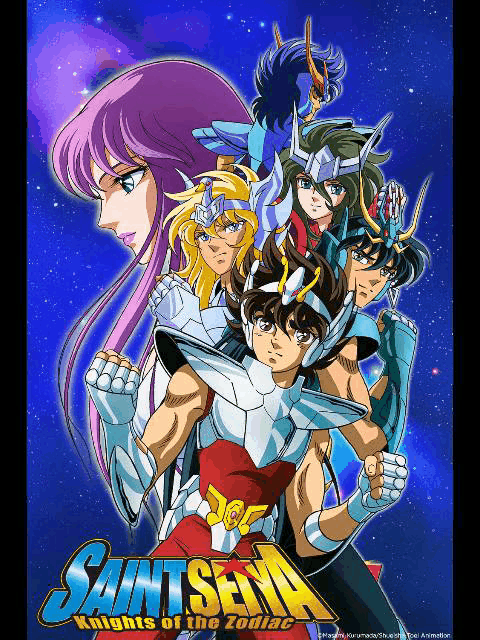 Luego, a mediados de los 90's empezaron a transmitir en las tardes a través de Televen una progamación completa de series japonesas que nos cambió a todos los niños y adolescentes de mi generación: Caballeros del Zodiaco, Dragon Ball y Samurai X fueron los más famosos, y por supuesto, mi favorita, la que yo veía y de la que hablaré el día de hoy: ¡Sailor Moon!
Then, in the mid-90's they started broadcasting in the afternoons through Televen a complete program of Japanese series that changed all the children and teenagers of my generation: Saint Seiya, Dragon Ball and Samurai X were the most famous, and of course, my favorite, the one I watched and will talk about today: Sailor Moon!

Soy una Sailor Scout que lucha por el amor y la justicia. ¡Soy Sailor Moon, y te castigaré, en el nombre de la Luna!
I am a Sailor Scout fighting for love and justice. I am Sailor Moon, and I will punish you, in the name of the Moon!
Pretty Soldier Sailor Moon, como fue conocida por su traducción al inglés, es un animé del género Maho Shojo o niñas mágicas, que tiene fantasía, drama, aventura, romance y comedia. Es bastante entretenida y apta para toda la familia. Fue originalmente un manga creado por Naoko Takeuchi y publicado por la editorial Kōdansha, luego convertido en un animé por la productora Toei Animation y transmitido en la cadena telivisiva TV Asah en 1992, dirigido por Junichi Sato, Kunihiko Ikuhara y Takuya Igarashi. Luego llegó a latinoamérica en 1996 doblado al español por Patricia Acevedo.
Pretty Soldier Sailor Moon, as it was known by its English translation, is an anime of the genre Maho Shojo or magic girls, which has fantasy, drama, adventure, romance and comedy. It is quite entertaining and suitable for the whole family. It was originally a manga created by Naoko Takeuchi and published by Kōdansha, then turned into an animé by the production company Toei Animation and broadcast on TV Asah in 1992, directed by Junichi Sato, Kunihiko Ikuhara and Takuya Igarashi. Then it came to Latin America in 1996 dubbed into Spanish by Patricia Acevedo.

Sailor Moon, junto al resto de las Sailor Scouts luchan en contra de las fuerzas del reino oscuro para evitar sumir al mundo entre las tinieblas. Ella fue la primera Sailor despertada por Luna (una gata negra que tiene una media luna marcada en la frente) pero, a diferencia de sus compañeras, en un principio ella sólo adquirió esta forma para distraer al Reino Oscuro de que ella era en realidad la reencarnación de la Princesa Serena hasta encontrar el Cristal de Plata.
Sailor Moon, along with the rest of the Sailor Scouts fight against the forces of the dark realm to avoid plunging the world into darkness. She was the first Sailor awakened by Moon, a black cat with a marked crescent on her forehead, but, unlike her companions, she initially only acquired this form to distract the Dark Kingdom that she was in fact the reincarnation of Princess Serena until she found the Silver Crystal.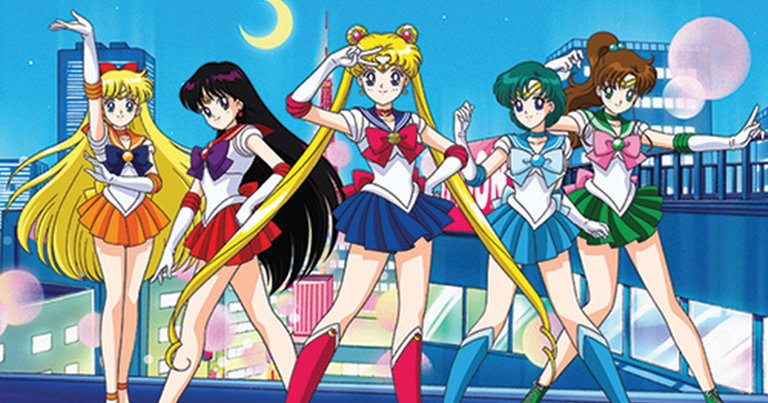 Fuente

Serena Tsukino es una adolescente de 14 años, fastidiosa, llorona, asustadiza, mala estudiante, comelona, dormilona, le encanta el manga y jugar videojuegos pero con un gran sentido de justicia, y en el momento en que se convierte en Sailor Moon es una luchadora fatal, con su tiara y su prisma lunar, aunque no siempre fue así, lloraba cuando tenía que luchar porque se asustaba mucho con esos personajes tan tenebrosos hasta que aparecía Tuxedo Mask a rescatarla.
Serena Tsukino, is a 14 years old teenager, annoying, crying, scared, bad student, eater, sleepy, loves manga and playing video games but with a great sense of justice, and at the moment she becomes Sailor Moon she is a fatal fighter, with her tiara and her moon prism, although it was not always like that, she cried when she had to fight because she was very scared with those dark characters until Tuxedo Mask appeared to rescue her.

Poco a poco fueron apareciendo las Sailors Scouts, una a una: Rei / Sailor Mars, Ami / Sailor Mercury, Lita/ Sailor Jupiter y Mina / Sailor Venus yt más adelante, más scouts, y mientras esto pasaba, Serena fue cambiando, evolucionando y siendo mejor persona y ahora rodeada de amigas que luchaban por una causa común.
Little by little the Sailors Scouts appeared, one by one: Raye / Sailor Mars, Amy / Sailor Mercury, Lita / Sailor Jupiter and Mina / Sailor Venus and later, more scouts, and while this was happening, Serena was changing, evolving and becoming a better person and now surrounded by friends who were fighting for a common cause.

Lo que más recuerdo de ver esta serie es que mi hermanita y yo nos poníamos las medias panties de mi mamá en la cabeza, personificábamos a serena y empezabamos a hacer unas batallas con poderes 🤣, lo recuerdo y me parto de risas, pero esas son las cosas que nos hacen recordar con cariño esa época dorada.❤️
What I remember most from watching this series is that my little sister and I would put my mom's pantyhose on our heads, personify serenity and start doing some battles with powers 🤣, I remember it and I laugh, but those are the things that make us remember with affection that golden era.❤

Nunca sabemos que impacto puede tener en nuetsras vidas lo que vemos de pequeños, no teníamos heroínas de acción en nuestra época, y las que existían (salvo la mujer maravilla) siempre quedaban como heroína de apoyo, como Cheetara de los Thundercats, o She-ra de He-man, que fueron incluídas porque existíamos niñas que también queríamos ver todo esto. Luego del lanzamiento de Sailor Moon, empezaron a notar que este género, el de Maho Shojo, que está dirigido a niñas y adolescentes, empezó a tomar vida y se empezaron a crear más animé de este estilo como Sakura Card Captors, por poner un ejemplo, y a que las niñas también tuvieran personajes a quienes admirar y con mensajes poderosos que nos hicieran sentir capaces de lograr cosas que en una época parecían imposibles.
We never know what impact what we see as children can have on our lives, we didn't have action heroines in our time, and the ones that did exist (except for Wonder Woman) always remained as support heroes, like Cheetara from Thundercats, or She-ra from He-man, which were included because there were girls who also wanted to see all this. After the release of Sailor Moon, they began to notice that this genre, the Maho Shojo, which is directed to girls and teenagers, began to come to life and more animé of this style were created like Sakura Card Captors, to give an example, and that the girls also had characters to admire and with powerful messages that made us feel capable of achieving things that at one time seemed impossible.

Sailor Moon tuvo un remake, Sailor Moon Crystal, con unas imagenes remasterizadas, una historia más apegada al manga, pero igual de maravillosa. Fue lanzado en julio de 2014, y yo, no me perdí ningún capítulo de estreno cada semana.
Espero que ustedes, como yo, también hayan tenido la dicho de ver esta comiquita que marcó mi infancia y mi amor por el animé en específico, y si no la han visto, les dejó un enlace para que vean los capítulos en español latino en su página oficial y puedan ver porque nos gustaba tanto: http://sailormoon.lat/
Sailor Moon had a remake, Sailor Moon Crystal, with some remastered images, a story more attached to the manga, but just as wonderful. It was released in July 2014, and I, didn't miss any premiere episode every week.
I hope that you, like me, have also had the pleasure of watching this little comic that marked my childhood and my love for animé in particular, and if you haven't seen it, I left you a link to watch the chapters in Spanish Latino on its official website and you can see why we liked it so much: http://sailormoon.lat/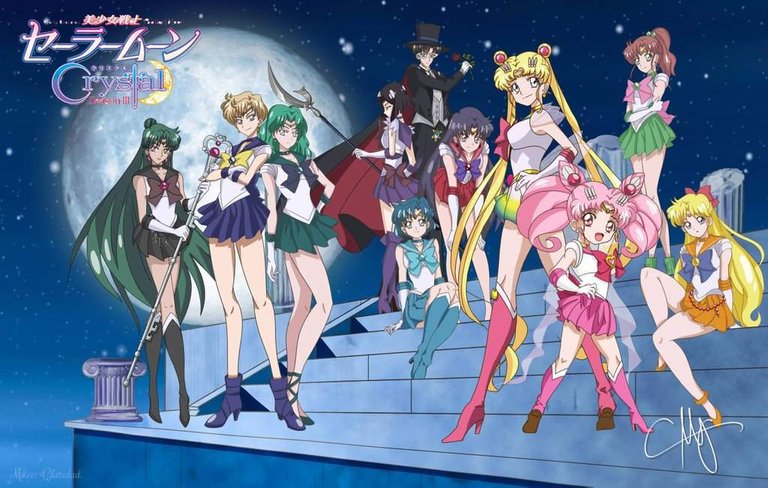 Fuente

Pueden tener más noticias a través de su página oficial: https://www.viz.com/sailor-moon y para recordar, les dejo el opening de la primera temporada.
Pueden tener más noticias a través de su página oficial: https://www.viz.com/sailor-moon y para recordar, les dejo el opening de la primera temporada.