Tantos recuerdos por agradecer. Tengo que agradecer hasta por poder recordar tantos momentos hermosos recuerdo en mi grata vida. Hoy es un día muy especial, cada 16 de septiembre era mi regreso a clases. Dos días anteriores era un llanto por dejar a mis hermanos y primos luego de casi dos meses juntos disfrutando nuestras vacaciones. Este día amanecía en otro lugar, todo más limpio con un bulto lleno de todos mis útiles escolares, en la cama mi uniforme impecable, mis zapatos bellos con mis medias relucientes de color blanco.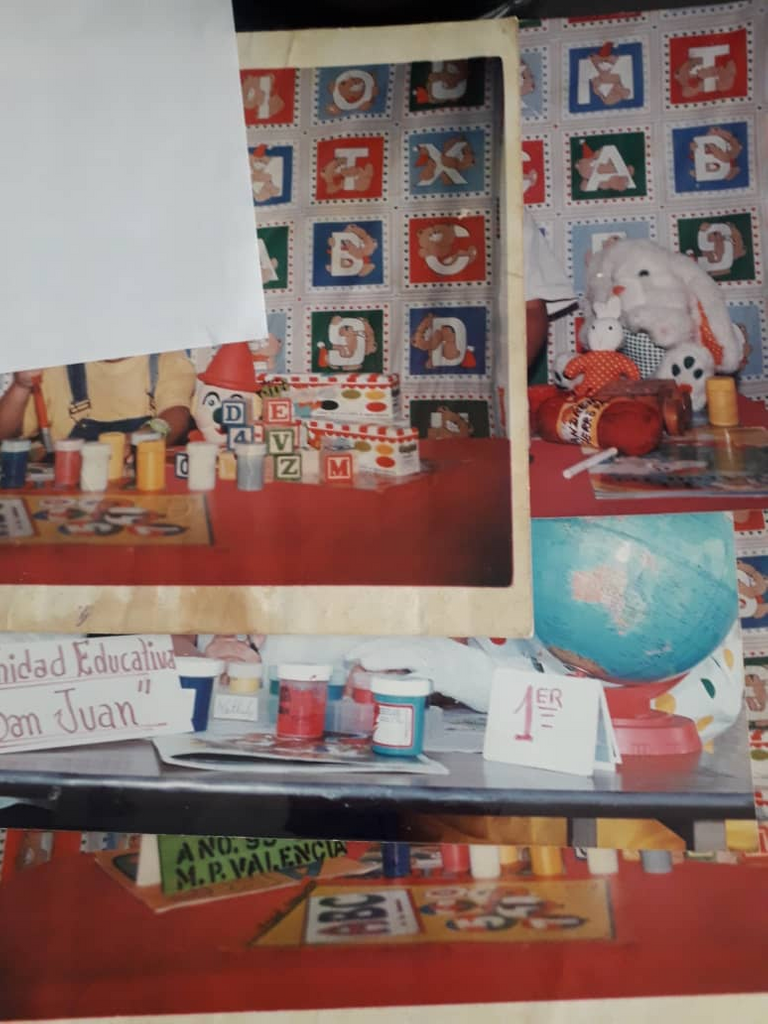 Imagen que hace referencia a niños en clases, con sus útiles escolares, es de mi propiedad. De mi álbum familiar.
So many memories to be thankful for. I even have to thank you for being able to remember so many beautiful moments in my life. Today is a very special day, every September 16th was my return to school. Two days before, I was crying to leave my brothers and cousins after almost two months together enjoying our vacation. This day was dawning in another place, everything cleaner with a bundle full of all my school supplies, in bed my impeccable uniform, my beautiful shoes with my shiny white socks.
Debía adaptarme de nuevo a otro estilo de vida, me adaptaba muy rápido al día día en mi casa. Recordaba a mis primos, tíos, mis queridos hermanos llorando por mi. Ya luego esperaba las vacaciones de navidad. Agosto mes de vacaciones, disfrutar y sobre todo compartir.
I had to adapt again to another lifestyle, I adapted very quickly to the day at home. I remembered my cousins, uncles, my dear brothers and sisters crying for me. I was already looking forward to the Christmas vacations. August is a month of vacation, enjoy and above all share.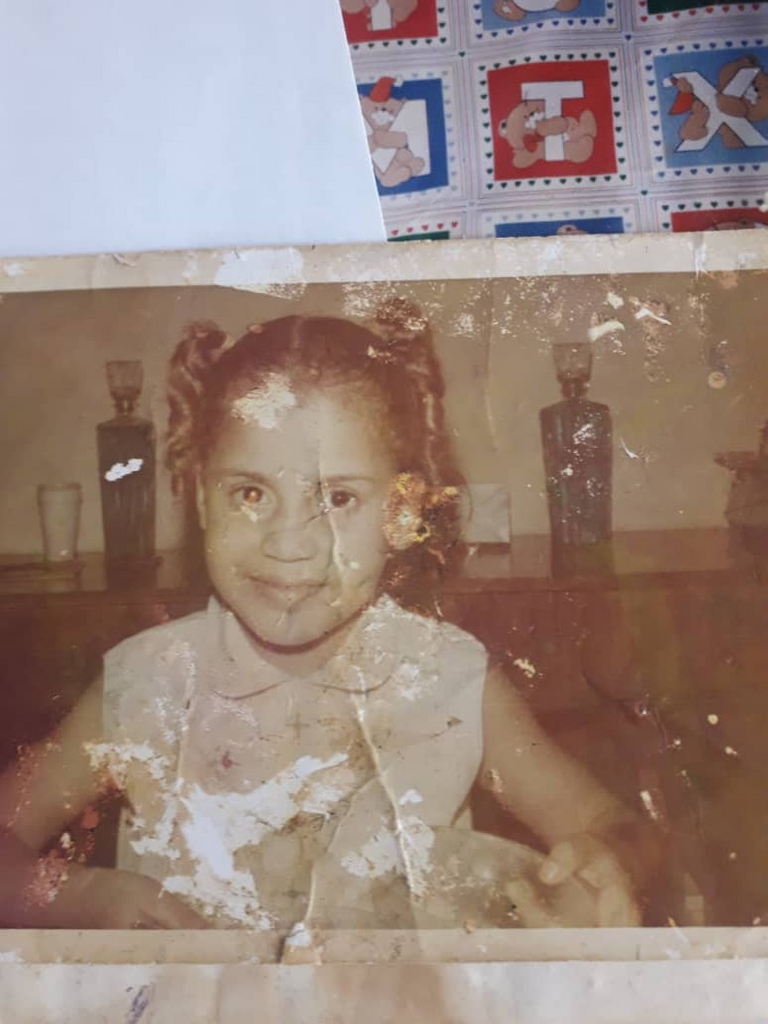 Un hermoso recuerdo que el tiempo casi borra del papel fotográfico, pero no de mi mente, la entrega de mi abuela para verme feliz. Estaba menor de edad en esa foto, pero ya tengo uno de razón para exponer esa imagen que data de hace algunos años atrás.
Viene otro recuerdo que agradezco inmensamente, estar las navidades con mis tías y tíos, era un gran ejemplo de ser familia, de esa unión bonita de pareja, ese compañerismo, la alegría de mis tíos en tener su familia y sacar adelante con mucho esmero y esfuerzo.
Another memory comes that I appreciate immensely, being with my aunts and uncles at Christmas, was a great example of family, of that beautiful union of a couple, that companionship, the joy of my uncles in having their family and move forward with great care and effort.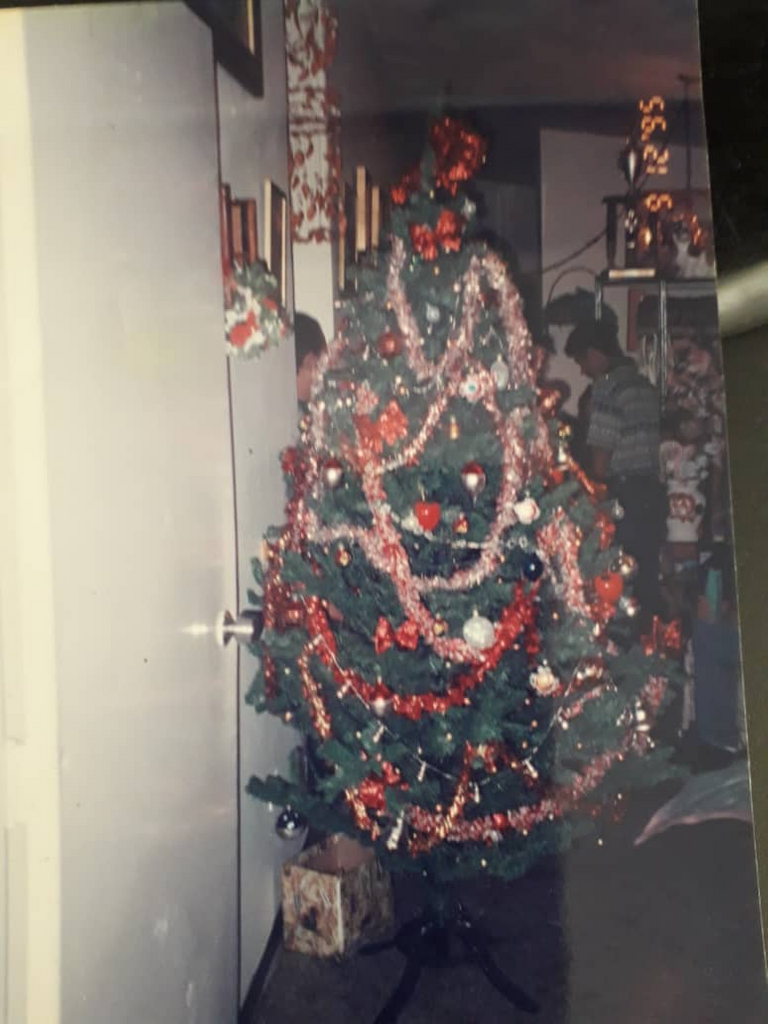 Imagen de mi álbum familiar, nuestras navidades en familia. Valencia /Venezuela.
También recuerdo a mi gata motica, así es mi mascota, esa mascota inteligente. De ella aprendí esa entrega por sus crías, ese cuidado hacia sus hijos, estar atenta de que estuvieran bien, eso quedó muy grabado en mi mente, ese cuidado extremo, amamantar y dar cariño.
I also remember my motica cat, that's my pet, that smart pet. From her I learned that dedication to her kittens, that care for her children, to make sure they were well, that was very engraved in my mind, that extreme care, to breastfeed and give love_
Muchos recuerdos siguen llegando, recuerdo la entrega de mi abuela para mantenerme feliz, su delicadeza para peinar mis cabellos, su sonrisa para ser cómplice en mis travesuras, su suave y dulce voz.
Many memories keep coming back, I remember my grandmother's dedication to keep me happy, her delicacy to comb my hair, her smile to be an accomplice in my mischief, her soft and sweet voice.
Sigo agradeciendo en este hermoso reto de 30 días traído a la plataforma por nuestra amiga @vaneaventuras. Todos cordialmente invitados.
I remain grateful in this beautiful 30-day challenge brought to the platform by our friend @vaneaventuras. All cordially invited.
El nacimiento de mis hijos un gran recuerdo, sus etapas que cada siete años podía disfrutar, viendo sus cambios, recuerdo sus caritas, su manera de hablar, esa ayuda que con sus manitos me daban, para que supiera que ellos estaban dispuesto a dar todo por mí.
The birth of my children is a great memory, their stages that I could enjoy every seven years, seeing their changes, I remember their faces, their way of talking, that help that they gave me with their little hands, so that I knew that they were willing to give everything for me.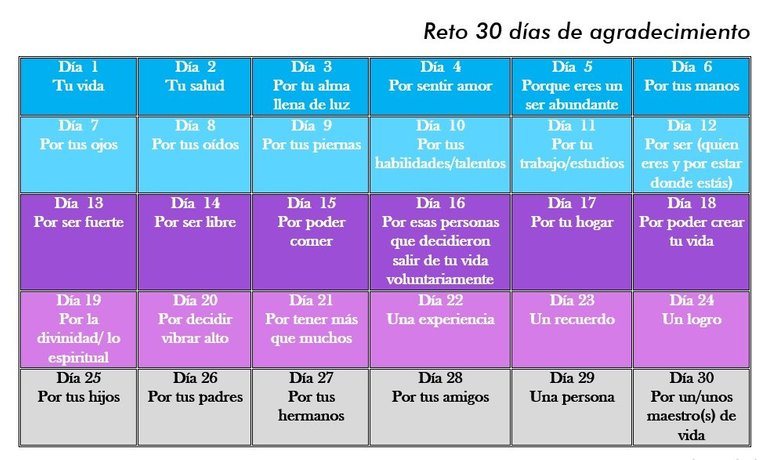 Imagen guía para nuestro reto de 30 días cortesía del blob principal de @vaneaventuras.
Todas las imágenes son de mi propiedad.