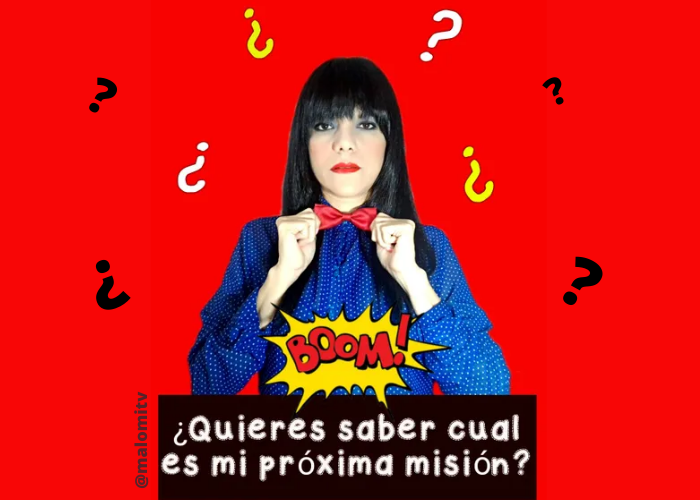 Fotografía propia. Editada con el programa Foto de corte automático

Hola Peladiente 💣
WoW! Pues si... Ya dentro de poco, voy a ser una SUPER BEBE HEROÍNA agradecida, me quedan pocas horas para despedirme de esta **gran misión de bebe plancton** tan divertida, que creó
@victoriabsb
, de corazón gracias a tí y a todo el equipo que te rodea, que me hicieron sentir en casa, fue una excelente experiencia y sus curaciones en vivo, fueron muy divertidas...


💥 Ya en este punto, voy a ponerme nostálgica y ustedes les tocará consolarme😥, pero me siento un poco triste, porque no voy a ser más, un bebe plancton y ya sé, que sigo en la comunidad, pero "solo se es nuevo, una sola vez"...💔 Lo bueno es que aprendí bastante, para luego ayudar a otras personas, con las misma energía y amabilidad, que me ayudaron a mí...
¡Aww no! Y es que ustedes creyeron, ¿Que no iba hablar de mi mama adoptiva?... 😎
¡Imposible!... Es que estaba esperando que se alejara @arlettemsalase un poco de mí, para contarles... ¡Es que está pendiente de todo! 😂
O.K... Me enseñó sobre como funciona HIVE blog y me mando bastante información, para que me nutriera, me metió en dos grupos de telegram para que socializará, me propuso un nuevo reto, me orientó sobre las comunidades de discord, me apoyó cuando metia la pata jajaja, porque vaya que pagué mi novatada varias veces y allí estuvo ella, apoyandome y diciéndome, que aún cuando termine el reto, ella estará allí, para lo que necesité y eso lo valoro mucho....💚
¡Ajá! Seguro ¿Quieren que les diga algo malo? 🤣
Que me va matar cuando le diga a donde mandé a Bruno, el amor de su vida y nuestro espía favorito...😂
WoW! Well yes ... In a little while, I will be a grateful super baby heroine, I have a few hours left to say goodbye to this great mission of baby plankton so funny, that created @victoriabsb, from my heart Thanks to you and all the team around you, who made me feel at home, it was an excellent experience and their healings live were very fun... 💗


💥 Already at this point, I'm going to be nostalgic and you will have to comfort me😥, but I feel a little sad, because I'm not going to be any more, a baby plankton and I know, I'm still in the community, but "I only know it's new, only once" ... 💔 The good thing is that I learned enough, to later help other people, with the same energy and kindness, that helped me...
Aww no! And is that you believed, that I was not going to talk about my adoptive mother?... 😎
Impossible!... It's just that I was waiting for @arlettemsalase to get away from me a bit, to tell you... It's just that he's hanging on everything! 😂
OK .. He taught me about how HIVE blog works and he sent me a lot of information, to feed me, he put me in two telegram groups to socialize, he proposed a new challenge, he guided me about the discord communities, he supported me when I met the leg hahaha, because boy did I pay my hazing several times and there she was, supporting me and telling me, that even when the challenge is over, she will be there, for what I needed and I value that very much... 💚
!OH! Sure ** Do you want me to tell you something bad? ** 🤣
That he will kill me when I tell him where I sent Bruno, the love of his life and our favorite spy ... 😂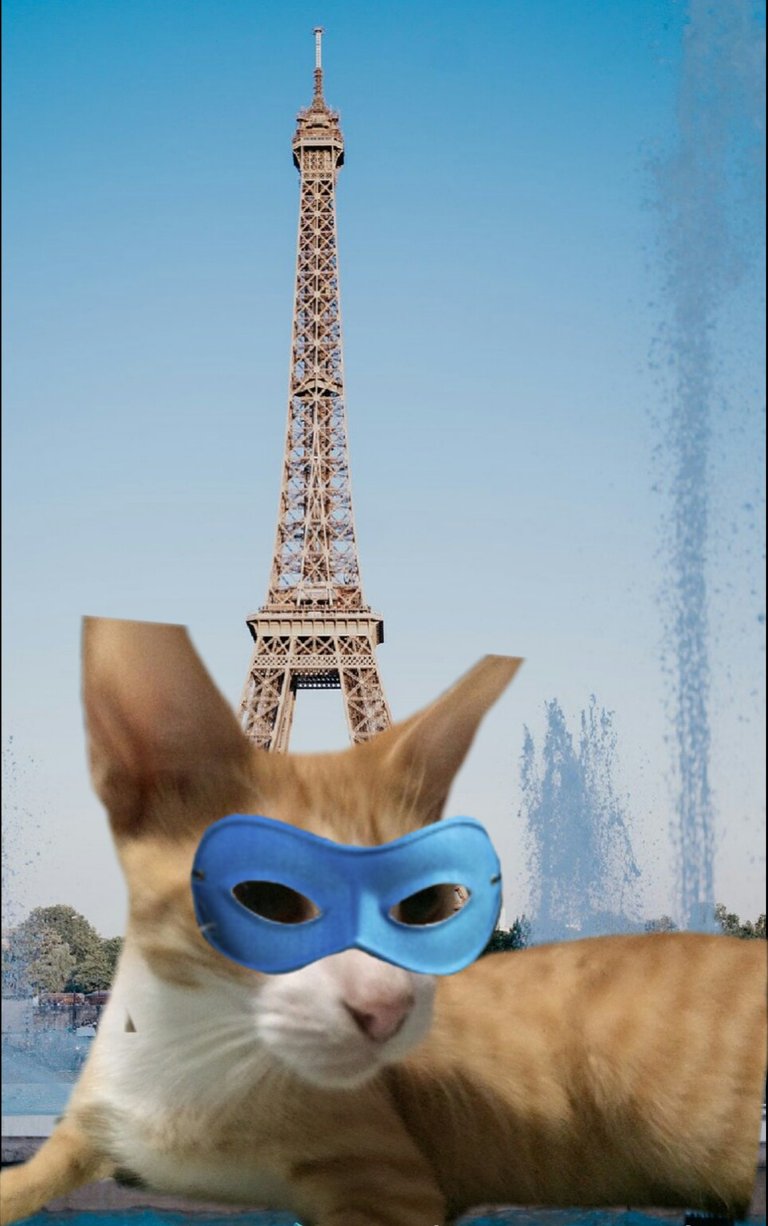 Fotografía de cortesía de mi adoptante. Editada con programa de "Corte Automático"
Bueno, entenderán que después de pasar dos semanas, trabajando durísimo conmigo, necesitaba unas merecidas vacaciones **¿Verdad que la Torre Eiffel hace juego con su antifaz?** yo lo quería mandar relajado con un vinito espumoso, pero él insiste en ir encubierto, por sí le sale una próxima misión... Hasta se corto sus lindas orejitas para verse "diferente", bueno así dice él, aunque si me preguntan a mí, el juega al interesante para conseguirse unas lindas gaticas francesas....😂😎 ¿Interesante no? 😍
Ahhh...¡Antes que se me olvide! ¿Quieres saber cual es mi proxima misión?
Ganarme el corazón de ustedes❤ Eso va ser una tremensa misión
Arlette no me mates...☠️ Bruno viene en unos dias... 😋
Bon nuit 💋
Nos vemos en un próximo capítulo de Malomi TV 😎
OK😍, you will understand that after spending two weeks, working very hard with me, he needed a well-deserved vacation ** Isn't it true that the Eiffel Tower matches his mask? ** I wanted to send him relaxed with a sparkling wine, but he insists on going undercover , in case you have a next mission...
He even cut his pretty ears to look "different", well he says so, although if you ask me, he plays interesting to get some nice French kittens ... ante Interesting isn't it? 😍
Ahhh ... Before I forget! Do you want to know what my next mission is?
To win your heart❤ That will be a tremendous mission
Arlette don't kill me ... ☠️ Bruno is coming in a few days ... 😋
Bon nuit 💋
See you in a next episode of Malomi TV 😎
---
---
Si quieres conocer más de mí, visita mí MI HIVE INTRO- Me dicen MALOMI... ¿Te gustaría saber por que?
Si te gustaría leer los otros artículos de esta dinámica "Adopta un Plankton", entra en Mi adoptante es una "Super Heroína"
y además... Pasame a saludar por mi instagram como Malomi TV ❤️