The combine harvesters are out. It's early September. By mid-September the harvesting is done.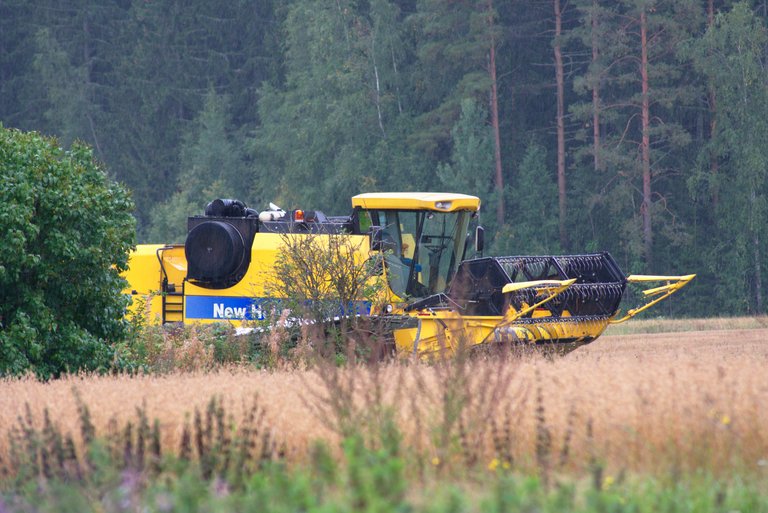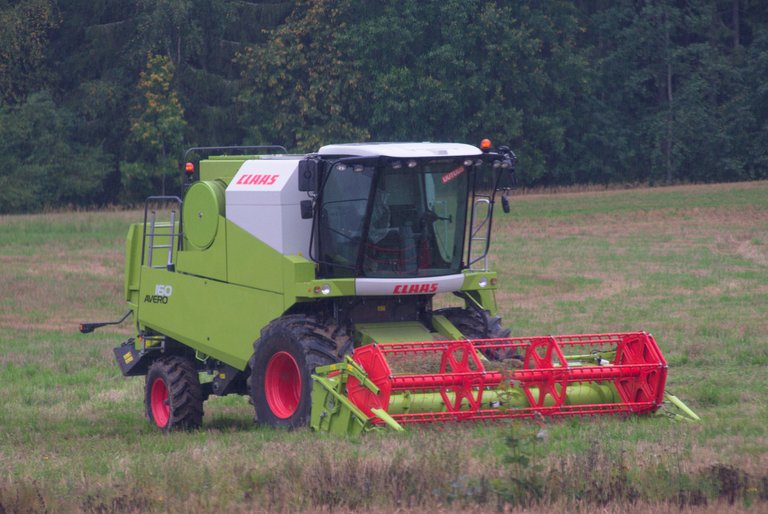 These are expensive machines when new. A model 2013 Claas harvester seems to be on the market for €129,900 at Konekesko. Usage hours 2470, so the machine isn't exactly pristine.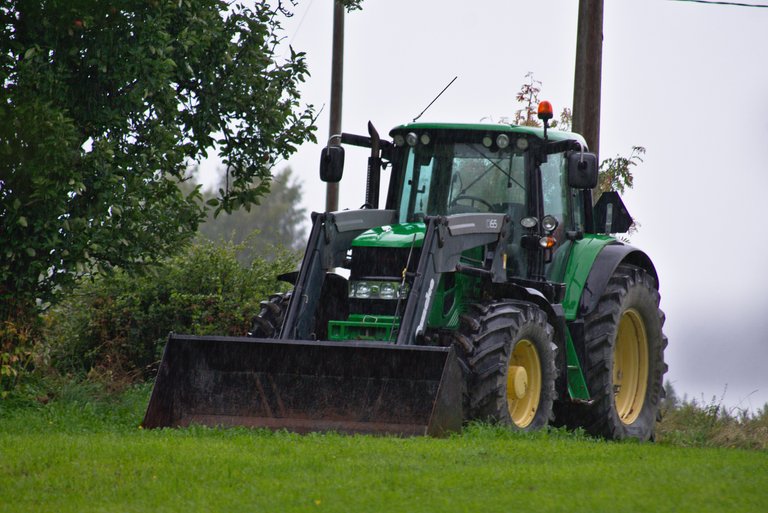 That kind of new tractors are not cheap. The average price of a new tractor is about €100,000. The range is from about €30,000 to €300.000.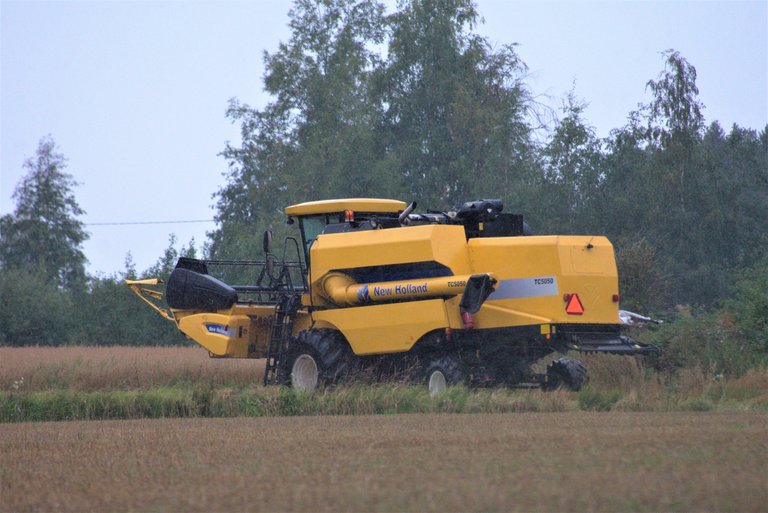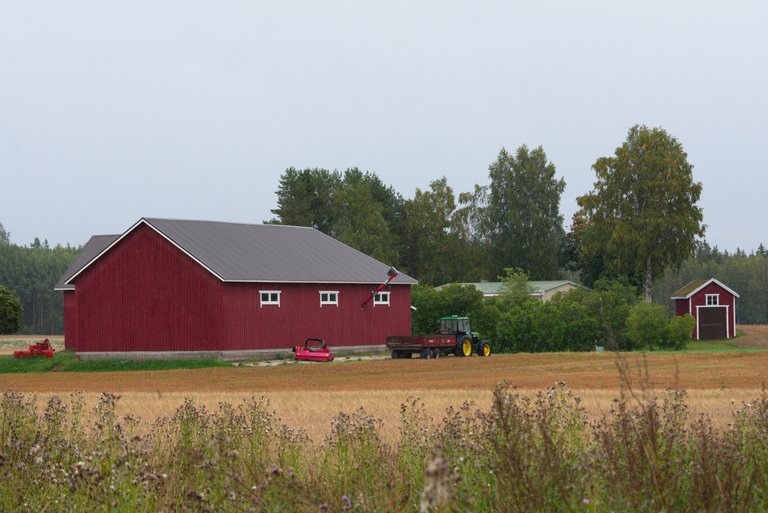 That arm extending from the barn is probably used for loading seed grain onto a machine that does the seeding in the spring. Just guessing here.
---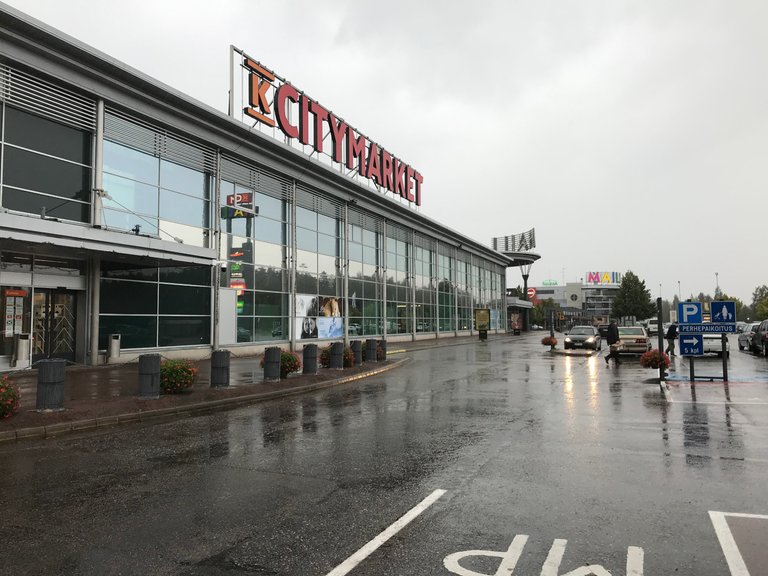 A local hypermarket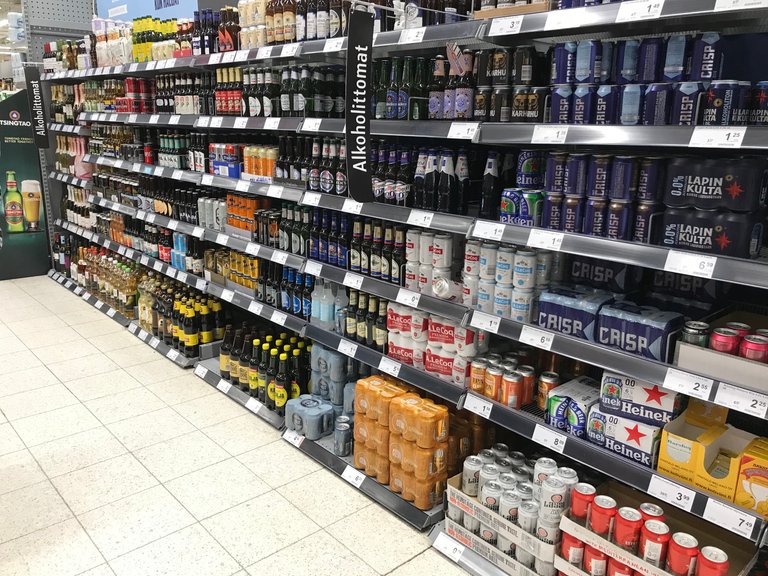 That's a wall of non-alcoholic beer. Only ten years ago the selection of non-alcoholic beers was much, much smaller. There is a clear tendency towards less and less alcohol use, which the statistics bear out.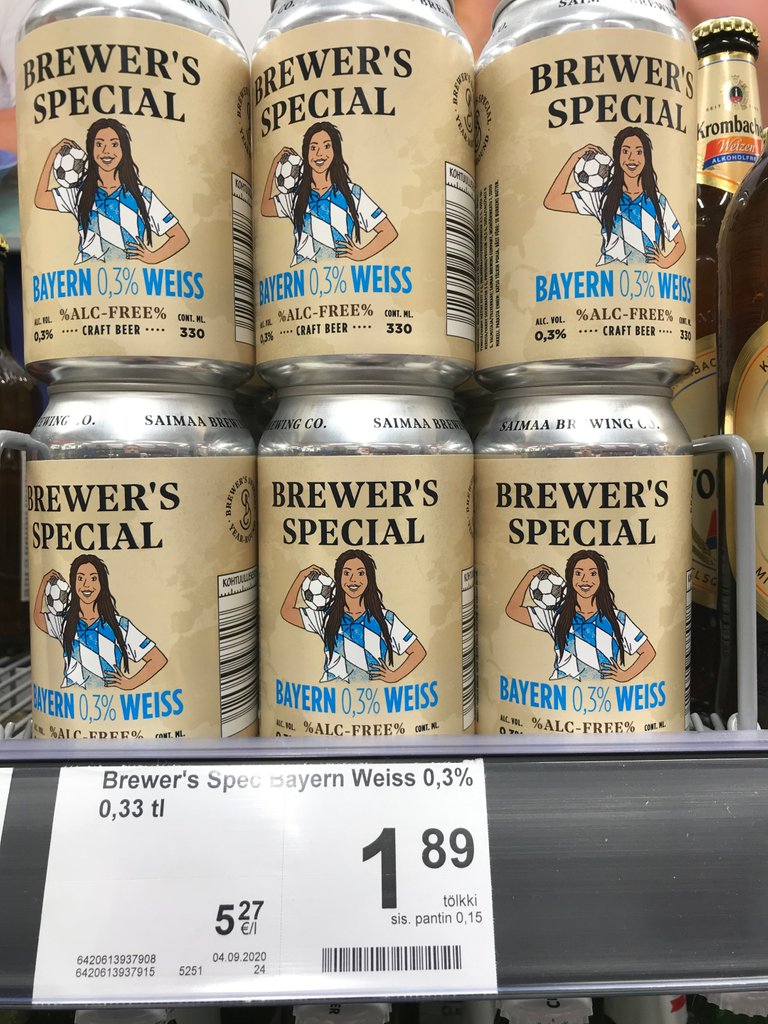 Most of these are brewed by domestic craft breweries.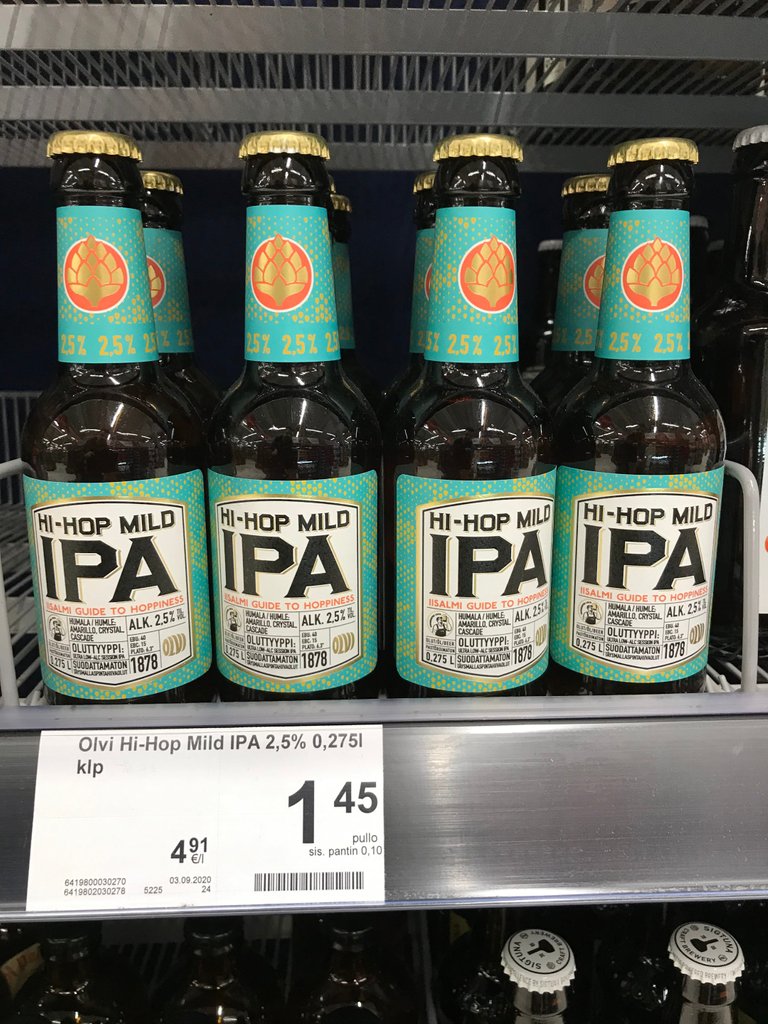 Olvi is a large brewery.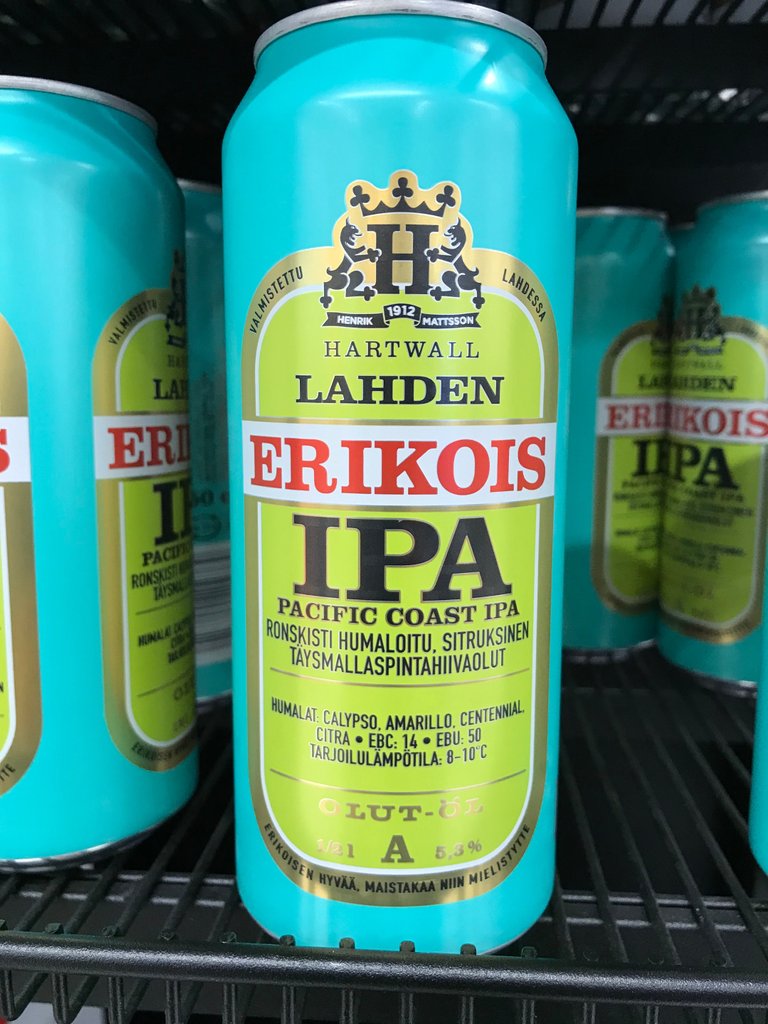 I had this. It's local. It's says there's plenty of hops in this citrus full malt ale.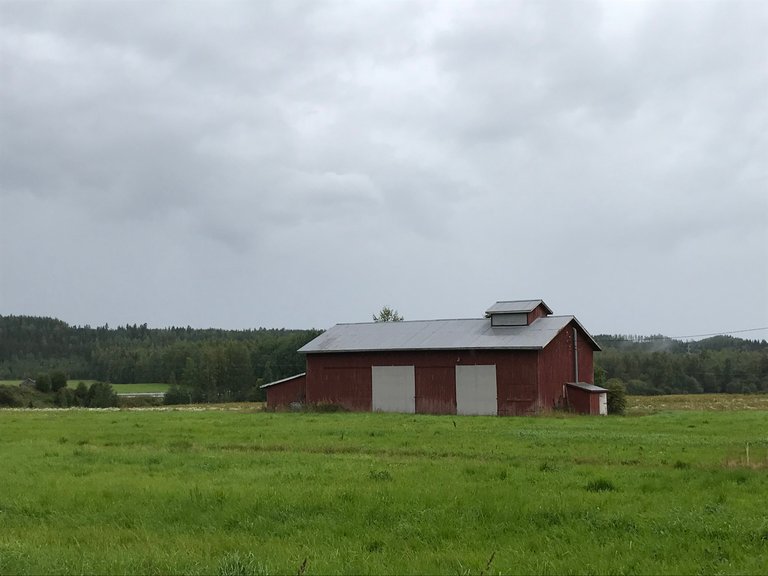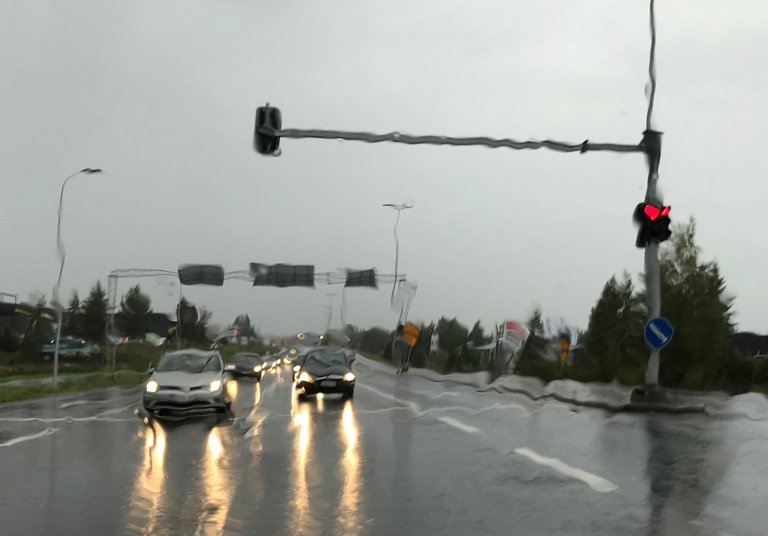 It's raining heavily.
---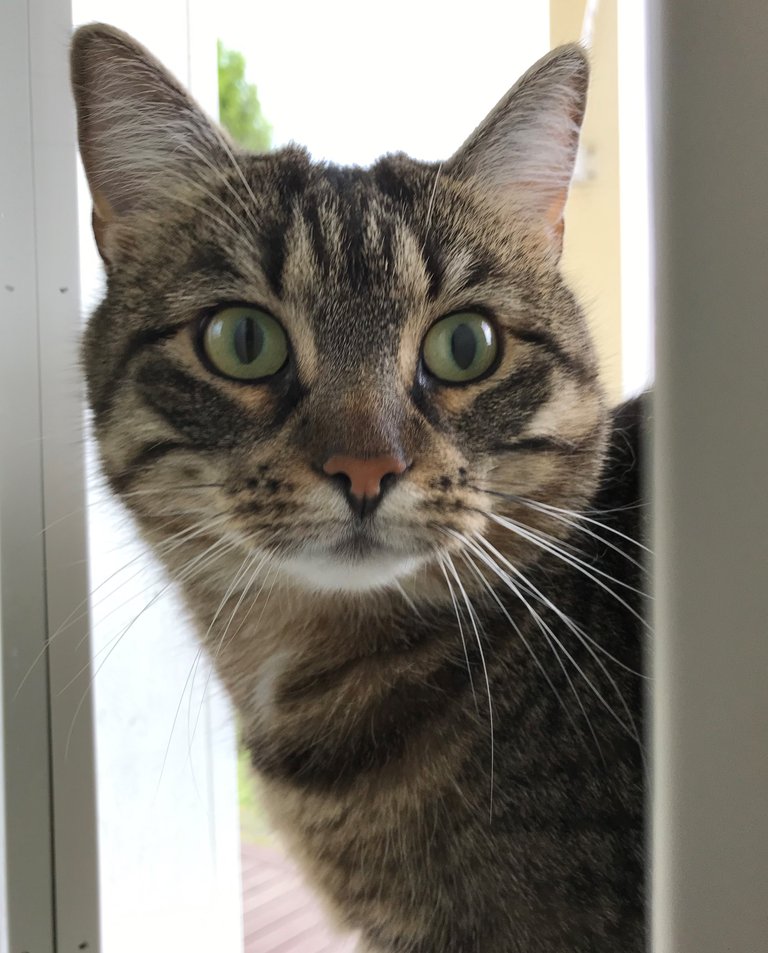 Earlier today, the cat wanted to keep us company outside the window. But she wouldn't come in. She kept watching the street nervously.