Hello hivers, good afternoon from this side.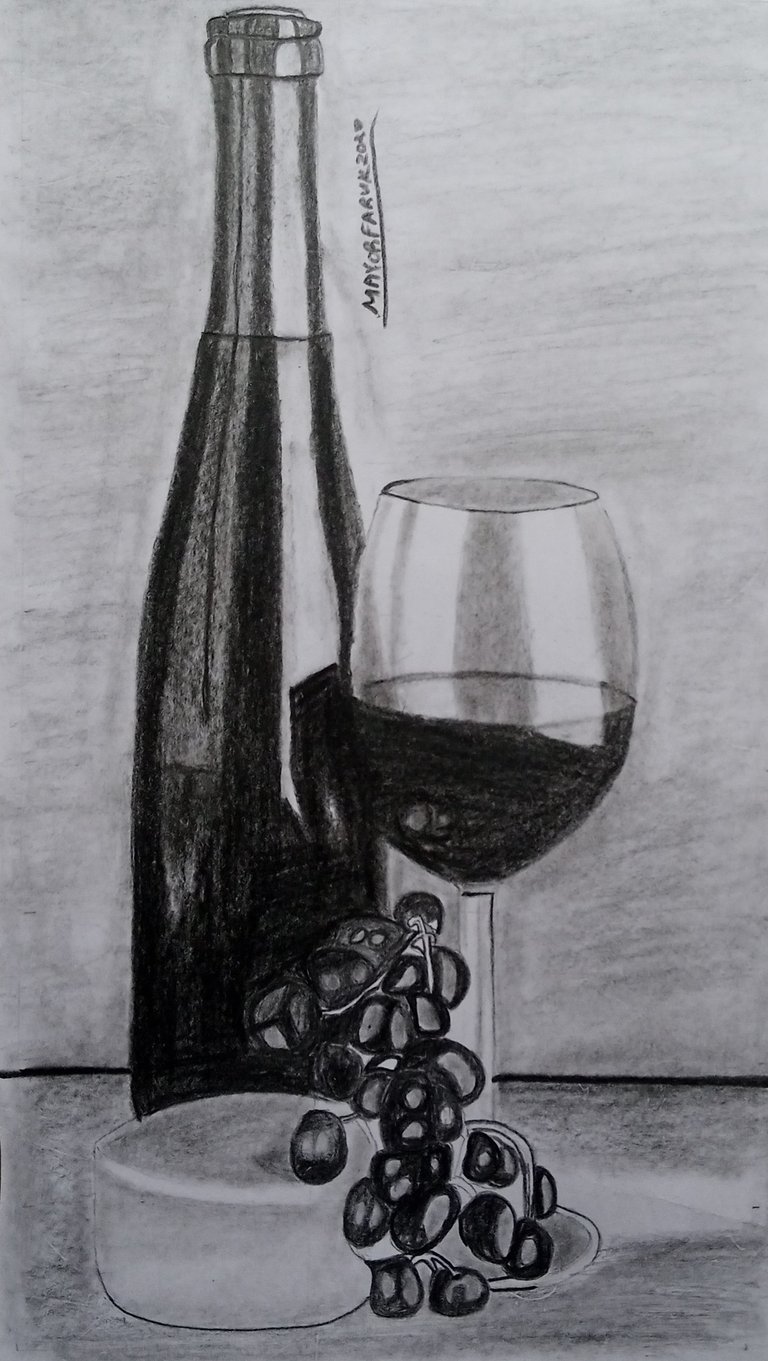 This afternoon i have come to impart to you the STILL LIFE DRAWING OF WINE, GLASSCUP AND GRAPE.
Still life drawing that deals with an object basically inanimate subject matter, still life drawing can be flower flower vase fruit, pencil anything that is object is Still life.
Below are the Still life drawing of a Wine, glasscup and grape fruit on the floor, this drawing takes about 6 hours all together.
Materials used:
6b pencil
12b pencil
3b pencil
Blending stump
Eraser
Ruler
This are the bit by bit processes.