This is a post I did almost 2 years ago. I was still getting started on the Steemit platform and still trying to find my way. Including my own self vote, this post had a grand total of 3 votes. I was well on my way to becoming a star. 😀 So follow along as I take a hike in the high desert of Central Oregon.
___________________________________________________________
This is a little hike I did in the high desert of central Oregon the day before the 4th of July. It was about a 2.5 mile round trip.
This shot is a pano at the start. A few mountain peaks and Whychus Creek down below that I will eventually be winding my way down to. Also an informational reader board. Please excuse my big shadow head in the picture. :)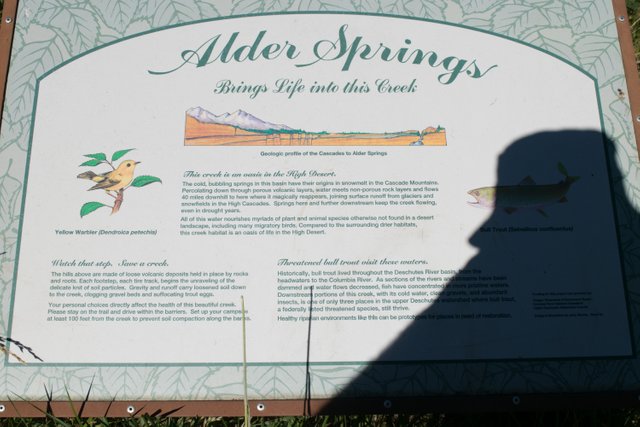 Some shots of the creek down below and the greenery that surrounds it. I've spent most of my life on the west side of the cascades exploring in the rainy lush environment. It always amazes me to see that this can exist in the middle of the desert.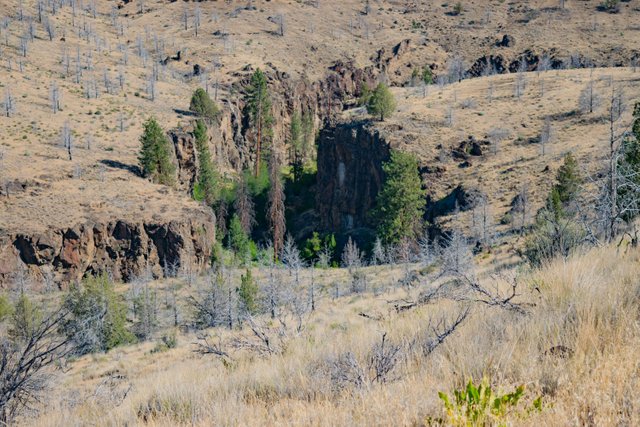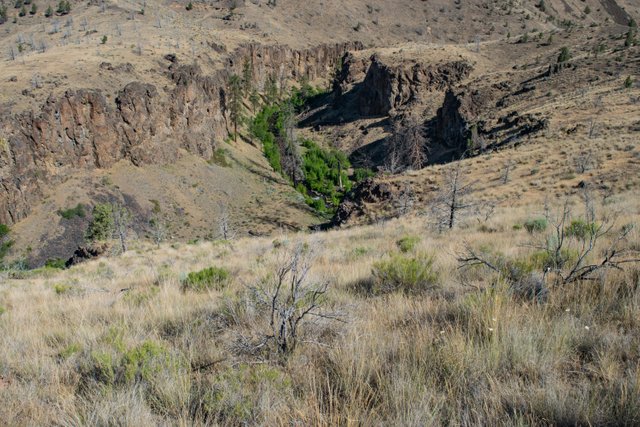 Here are some of the rock formations as I start to wind my way down to the creek.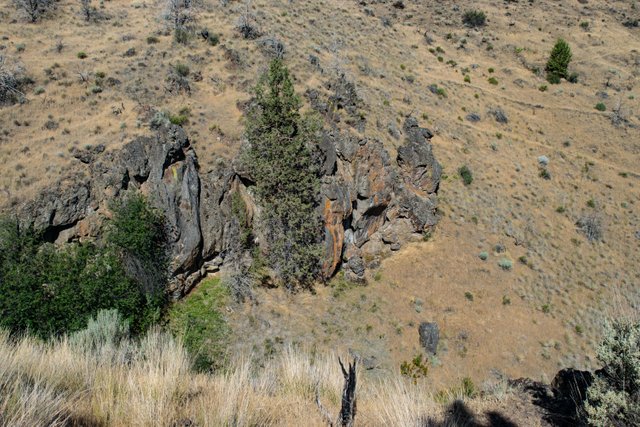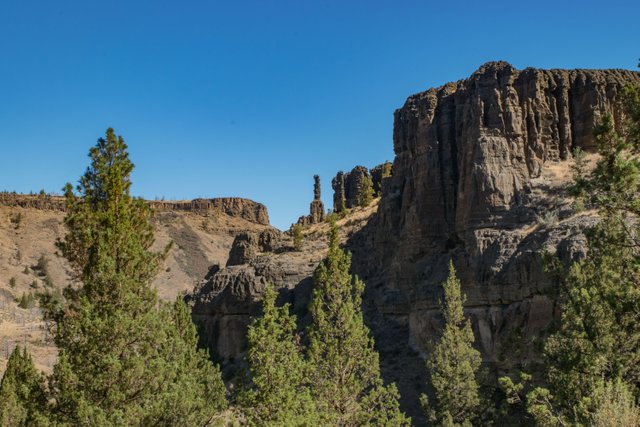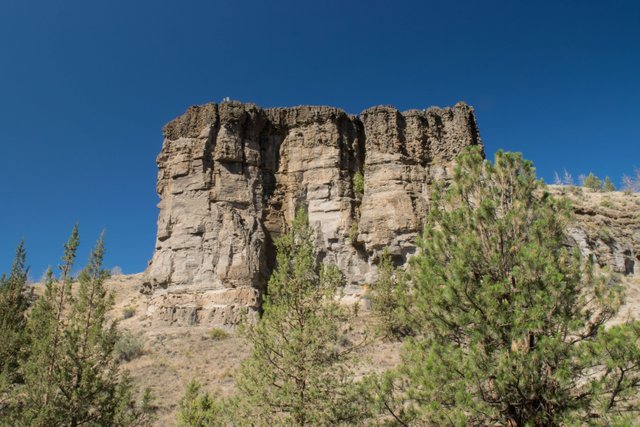 A dry amphitheater type waterfall near the trail. Need to come back in spring to capture this with water.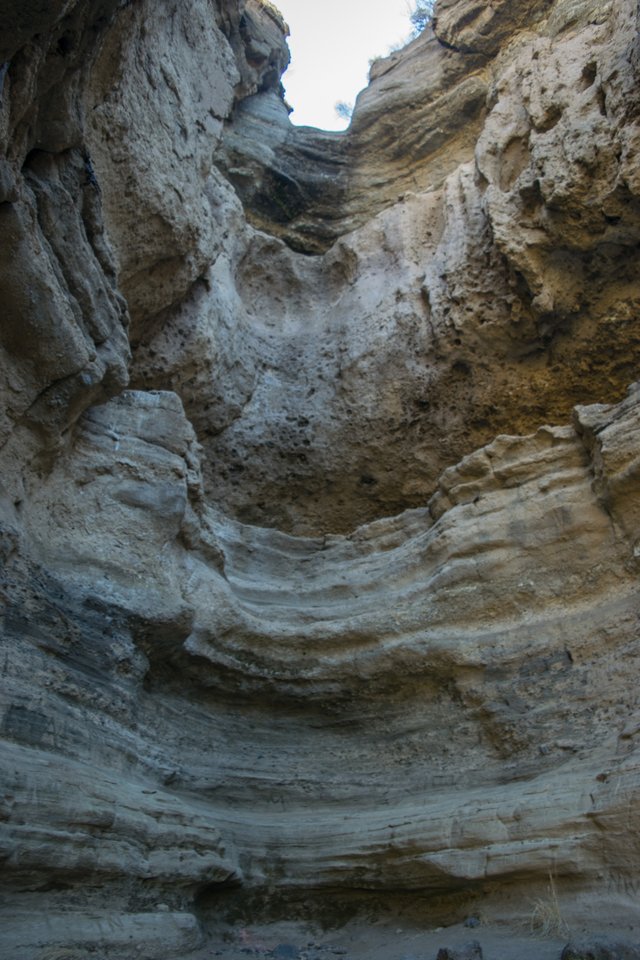 Although I had been hearing the flowing water of Alder Springs for a while, this was my first glimpse of it.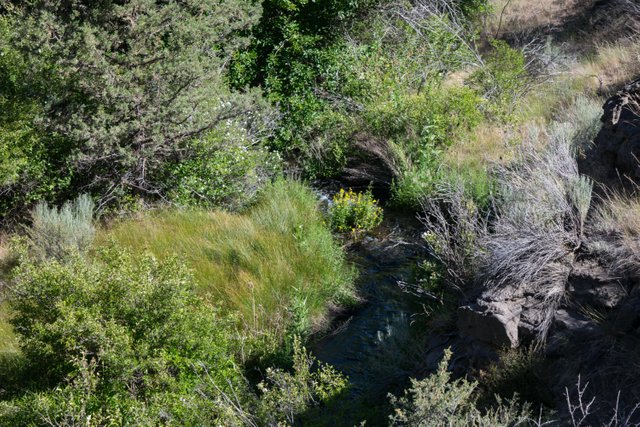 And here I am at my destination, Whychus Creek. Again I am amazed at this oasis in the desert. It was like stepping from one world into another.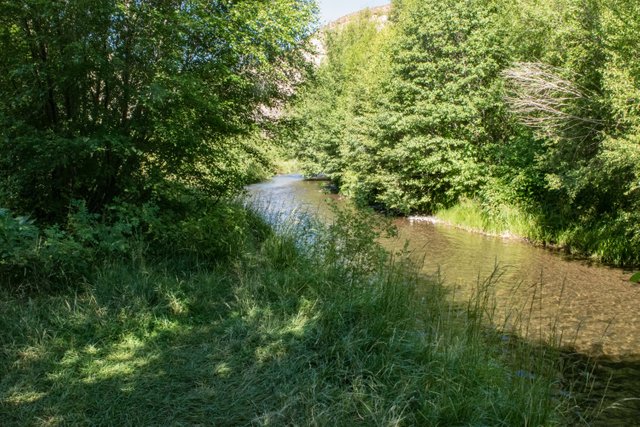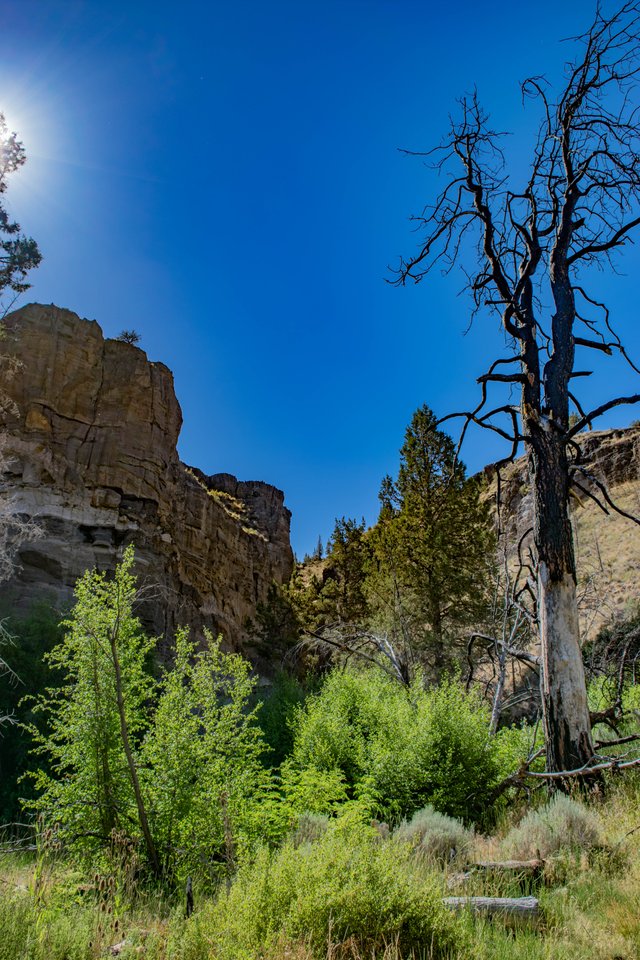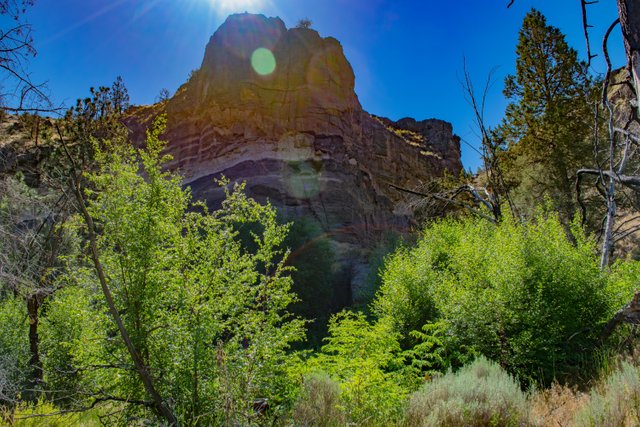 The last of the wilting wild flowers on the way back. Kind of how I was feeling after climbing out of the canyon. :)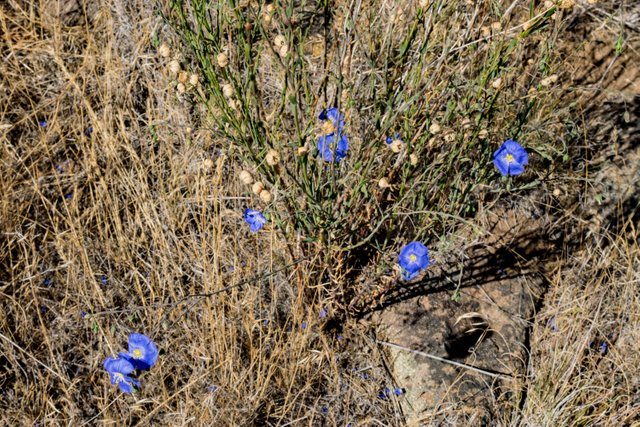 All in all it was a great hike. You can ford Whychus Creek and continue on to where the creek merges into the Deschutes River. That makes it about a 6 mile RT. This was all I had time (and stamina, lol) for this day.
Here is a link to some more info about the trail. https://www.hikingproject.com/trail/7025912/alder-springs-trail-855
Thank you for reading and looking! Have a great day!