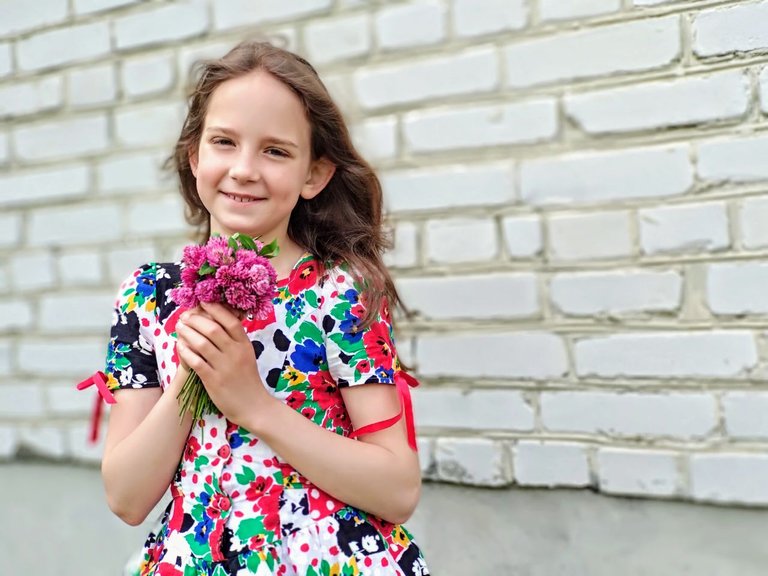 May is coming to an end, and a long period of rain and cold has begun in Ukraine! This is not a completely normal situation in our country.
Usually in Ukraine, May is warm and it looks like paradise on Earth. And you can imagine - it is very difficult to be quarantined in the village when it is cold and constantly raining!
We want so much the sun looked out and heat come. Therefore, as soon as, the sun came out of the clouds only one day and got a little warmer, then immediately Darynka pulled out her colorful dress and we went for a walk in the woods.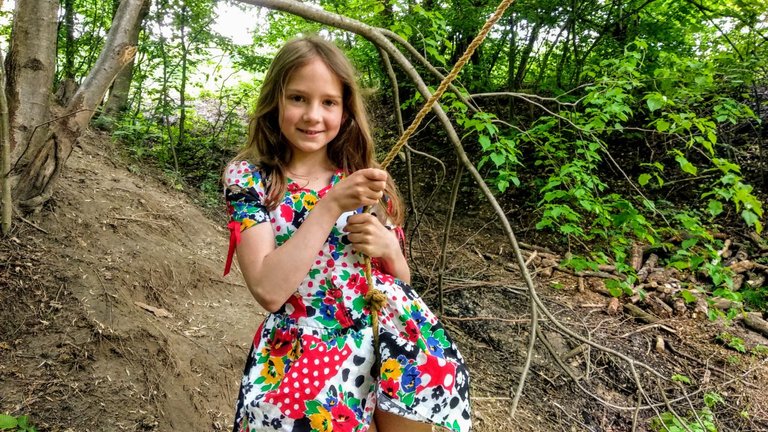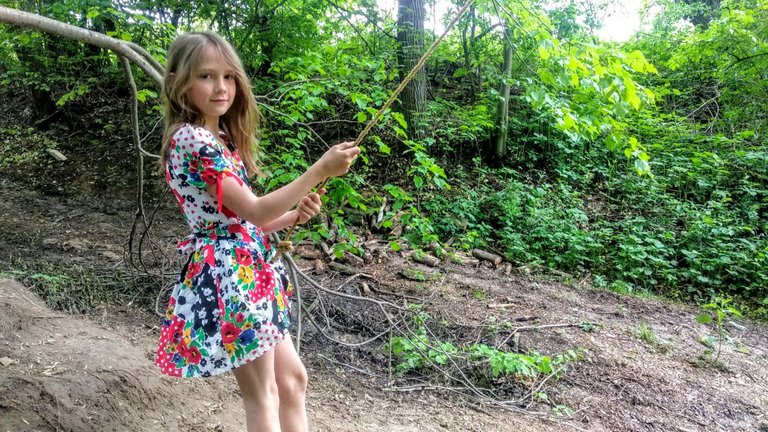 She asked me to go with her to the forest swing, which is tied on a long cord to a pine tree. And even I tried to sway there, but to be honest, it was a little scary! I have a special adventure, that the cord often breaks under me )))
And Darynka flew !!!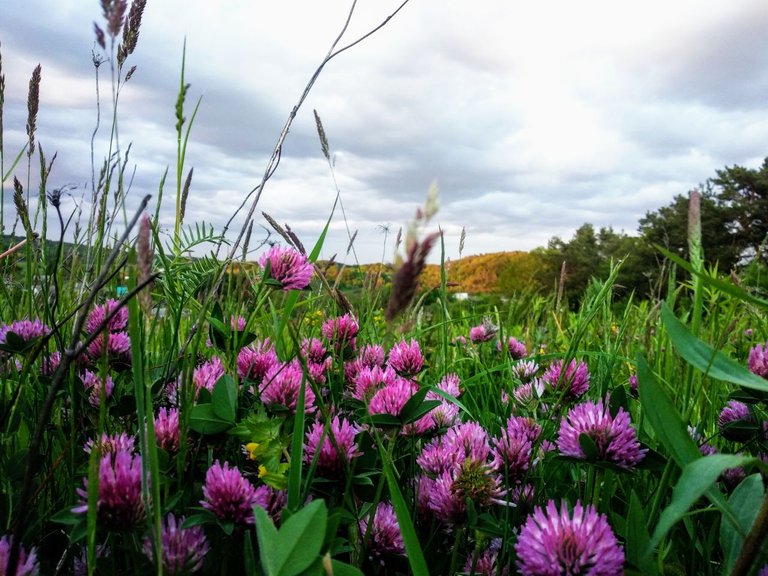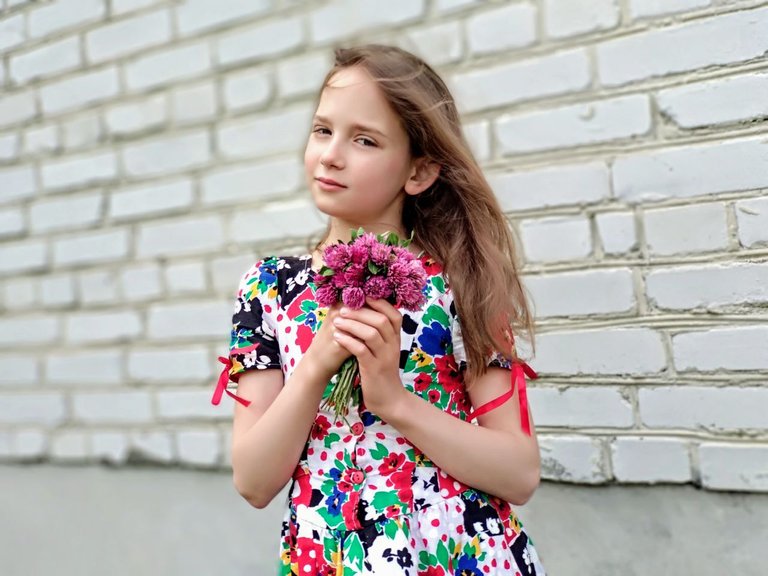 We found a nice meadow in the woods, where we collected a beautiful bouquet of clover flowers for medicinal tea. And in the evening we took our dog and once again went there for a walk and enjoy the sunset!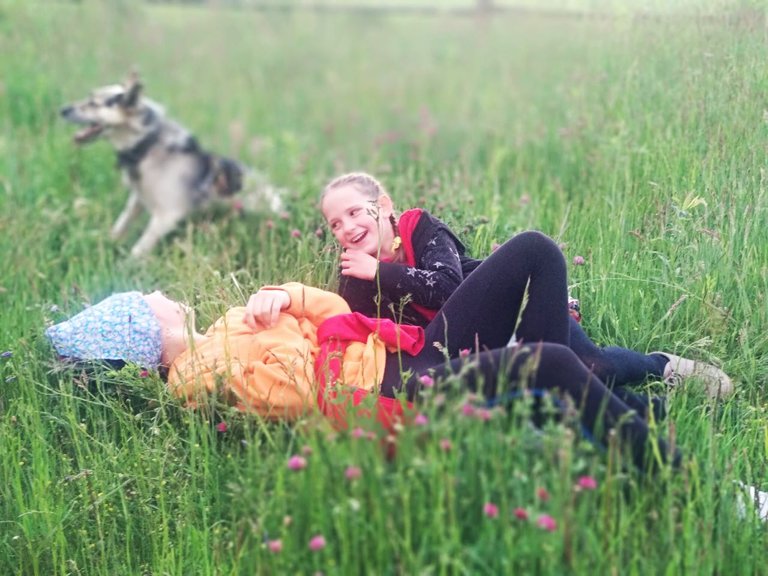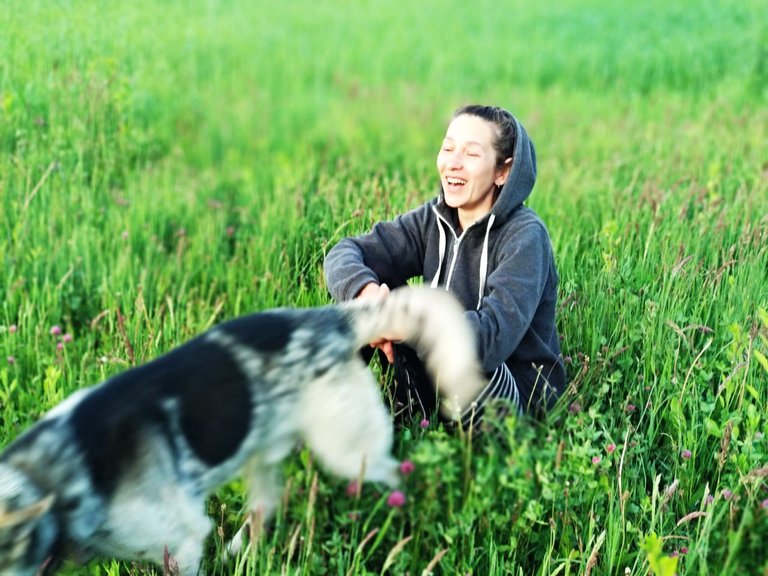 Thanks to @c0ff33a for the initiative #SublimeSunday and @ace108 for #beautifulsunday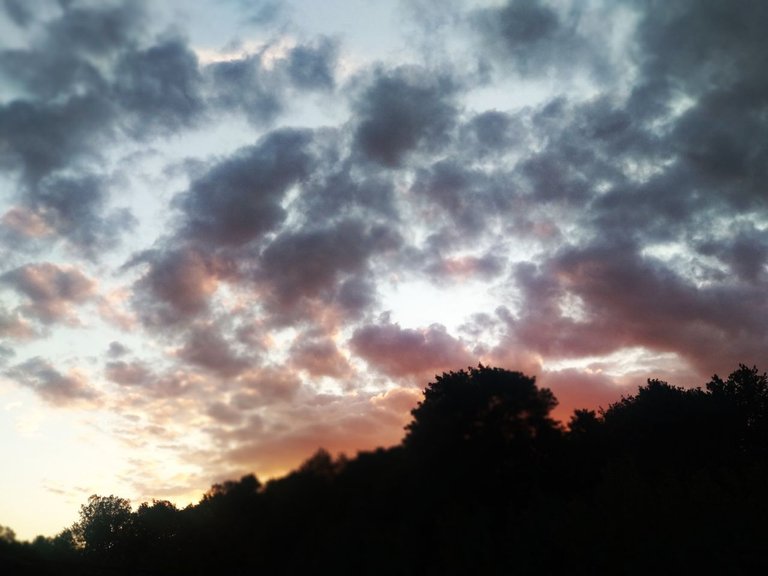 Thank you for your visit 😊♥️