I tried to visit my cousin who lives at the top of a hill but she was not at home. On the way, I passed this huge tree that the residents call "Jequitibá".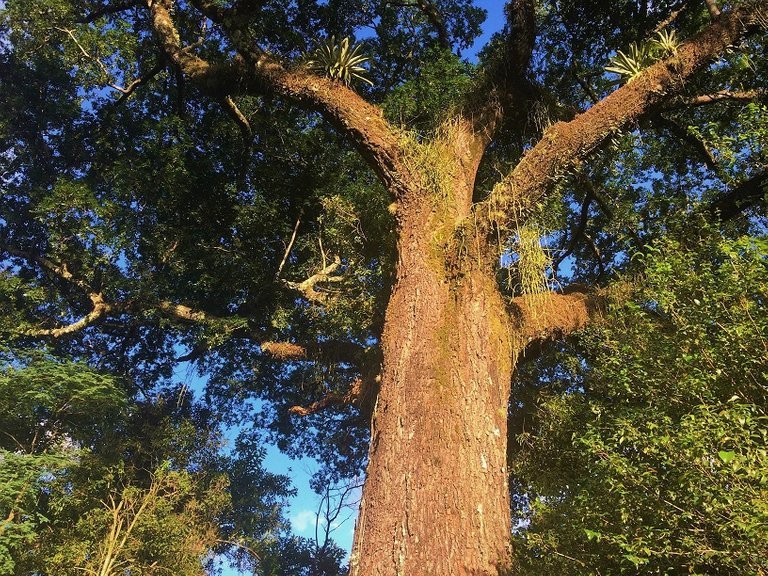 From her backyard, I intended to photograph a unique panorama of the mountains. However, the sun disappeared and the afternoon turned gray with a cloudy sky. I will have to go back there another time.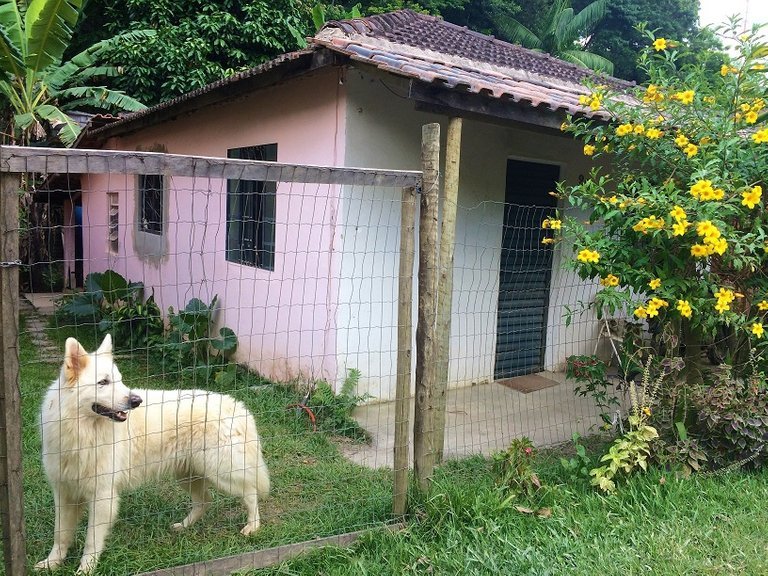 Strolling through the upper part of the village, I found this beautiful white shepherd guarding a simple little house adorned with yellow flowers. It was a simple and magical moment that I needed to save the day.
---

---
All photos on this blog are made by me with a smartphone.