The small garden on my place is beautiful.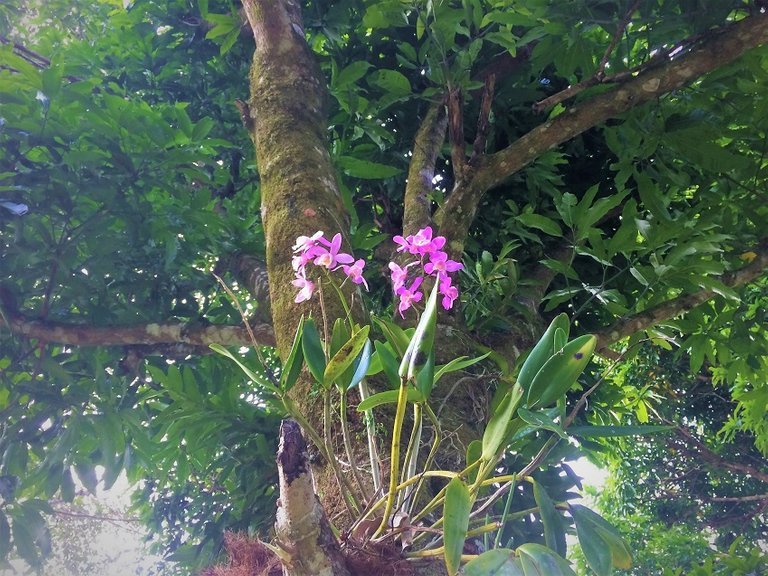 The light was not very good for photos, but I got at least these two.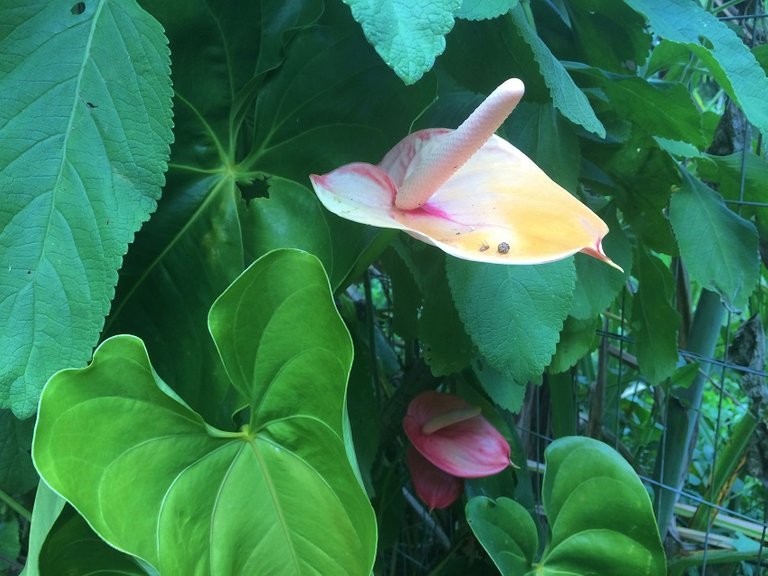 Some Orchids hanging from the trunk of the hose, and a kind of Milk Glass.
---

---
All photos on this blog are made by me with a smartphone.