Hello Everyone
I am posting a daily based article about my Ramadan month.
Basically, the post is about my daily activities during Ramadan and how I am spending my Ramadan time in lockdown. I saw a challenge by @syedumair about Breaking fast and I would like to participate in it.
So the challenge is basically about posting about the stuff by which you break your fast with at least 3 photos of that stuff. Let's get started.
1:Watermelon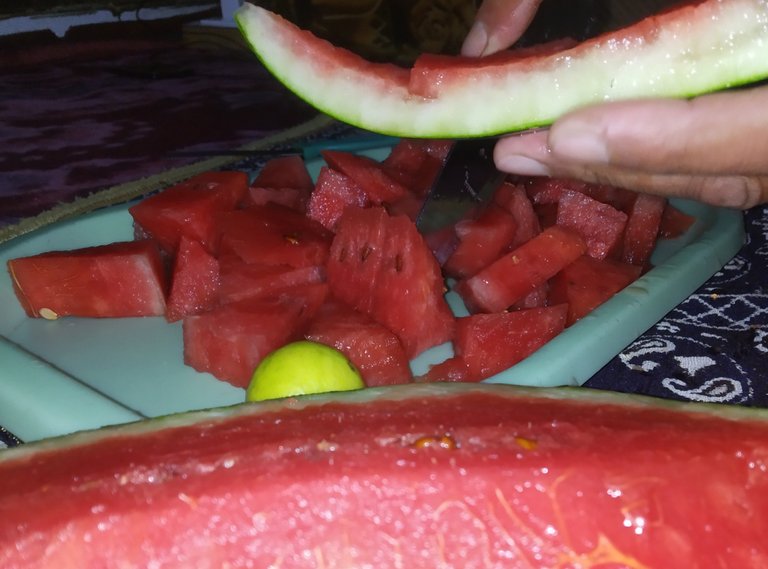 Captured by @peerzadazeeshan
As I already mentioned in my last post about the lockdown and I can't go anywhere to buy other fruit. So watermelon is the only fruit which I can buy easily from the shop and eat at Iftar. Of course, I eat it regularly but it contains a lot of water and it increases our water level which is very important for health maintenance especially during these days.
2:Vegetable Samosa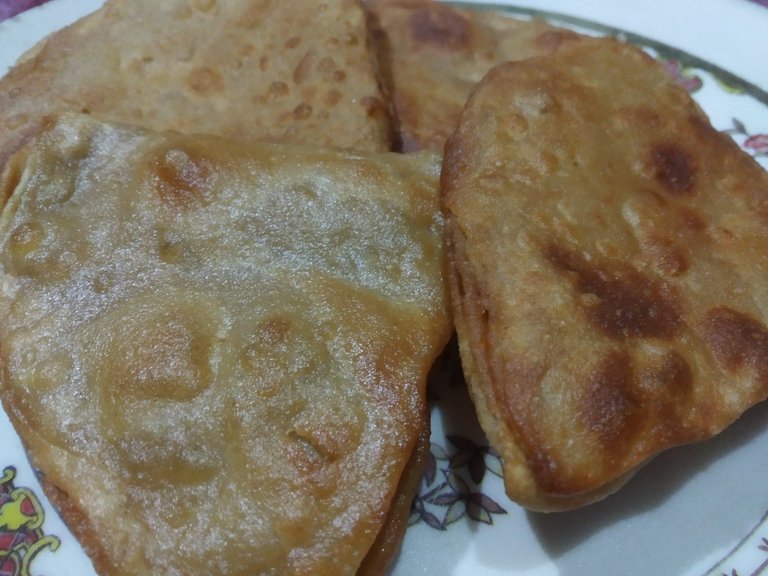 Captured by @peerzadazeeshan
Again as I said in my last post my sister made some snacks and I asked her to make it again. So here we go, this is Samosa but it is not filled with potatoes or other spices. It is flat and only some vegetables are filled inside it like a type of spinach and salt. Trust me it was tastier than the potato samosa, I loved it. All credit goes to my little sister.
3:Dates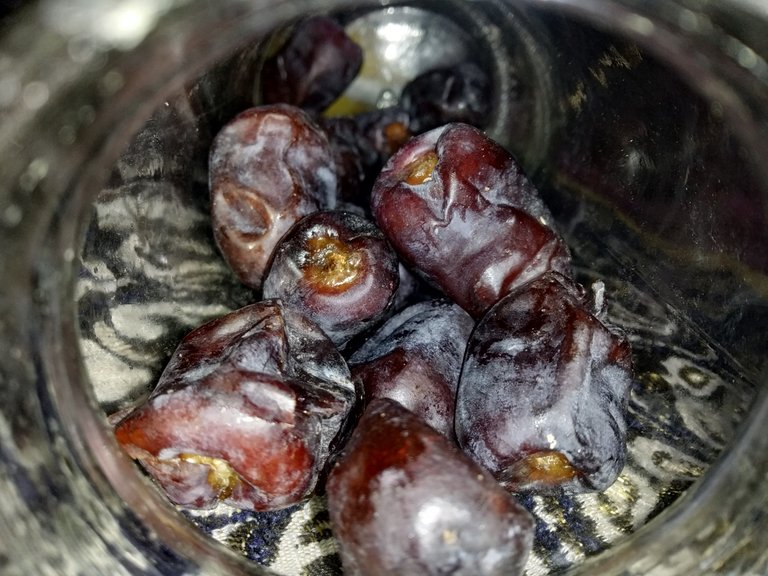 Captured by @peerzadazeeshan
I break my fast with dates regularly as it gives a sweet taste and also it is in our religious belief. Every Muslim loves to break his fast with dates. So am I, I love to eat dates, I eat 3-4 dates regularly at Iftar time. Our family members, eat only 1 or hardly 2 dates. I don't care whether it is lockdown or not, I love dates and I will keep eating with any fear of not getting them again. I hope it will not happen and I will get them again.
So that is basically for today's break fast challenge by @syedumair.
I would like to invite @theycallmedan, @appreciator,@curie, @bdvoter, @ocdb to support this challenge. As it will run for an entire month and most of the users are on fast during this month which will be much better and also an announcement of a new challenge.
My Daily Activities.
My day starts at 11 AM and when I wake up, I directly go to the washroom to wash my face. Then after that, I go to my neighbours, where I get 2 kg of milk on a daily basis.
After that, I do start my other work if I have anything to do.
So today I visited my orchard and saw blooms got converted into fruits. As they are still in an early stage, so I can't get them clearly into my lens. I captured other pictures of grass, plants and flowers present there.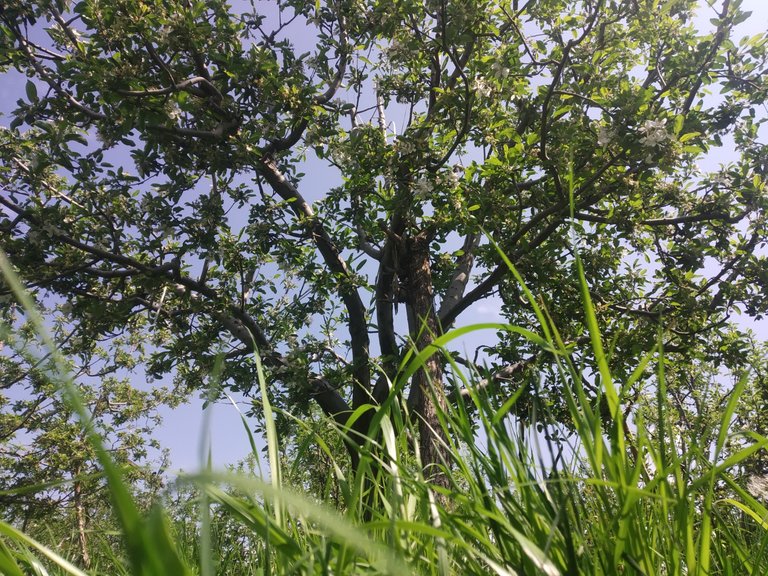 Captured by @peerzadazeeshan
Grass and apple tree captured in a single shot.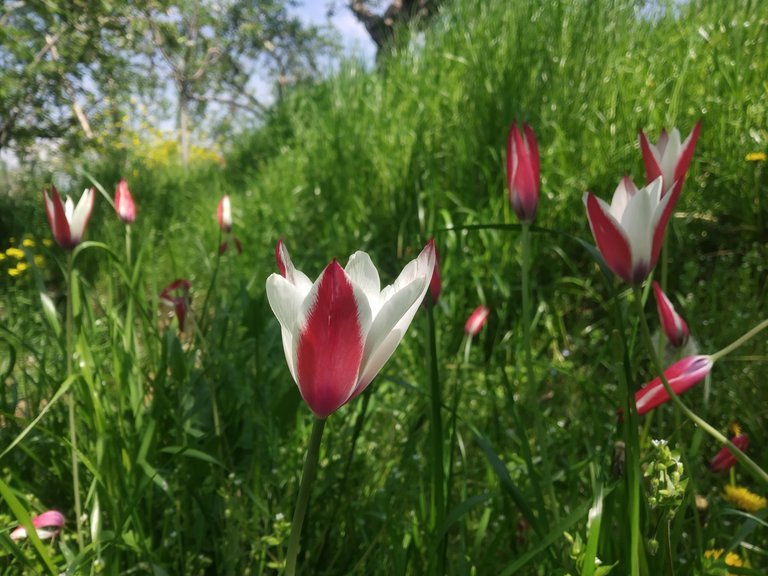 Captured by @peerzadazeeshan
A type of Tulip in my orchard. These flowers grow by their own and bloom for sometime, then their leaves falls naturally and they will die.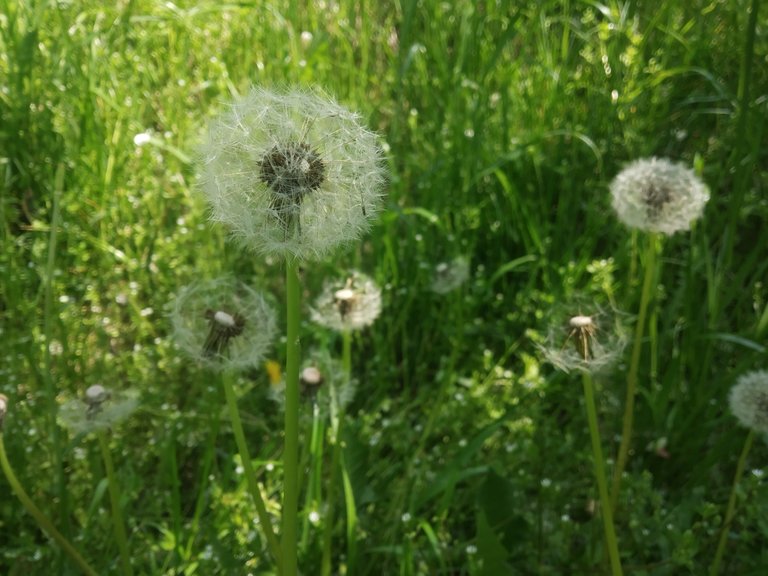 Captured by @peerzadazeeshan
I have seen this flower often in apple orchards but I don't know its name. If anyone of you guys know just leave a comment below.

Thank you. I hope you guys liked my post. Keep Supporting. STAY TUNED FOR NEXT POST

| UPVOTE | COMMENT | RESTEEM |
| --- | --- | --- |
| IF YOU | LIKED | MY POST |

Stay Home, Stay Safe