¡Yay! I'm ready to dance! Yeah! dance with I, me and myself here, locked down at home enjoying big time my quarantine alone.
And I think you should enjoy yours too. No matter how odd, distracting, amusing, interesting or fascinating is your intimate hermit's company in this moment. Obviously! it's not a pre-requisite stay completely alone to enjoy fully this especial Covid's friday's night rave. Cause where can dance one, very well can dance two. And where can dance two... Ah! you know it.
As many of you may know, I use to share a big deal of well selected great tunes throughout my posts. Yeah, those audiovisual things I use to drop mostly at the end of my undecipherable articles to which I use to put the title 'Abstract Aural Bit' before all the madness starts.
And yeah, more than ever. I use to share these kickass, rare and unknown tracks on fridays. Because I know you can afford get drunk with the highly narcotic fumes of the music that I share these specific overjoyed elated days. At the threshold of your more than revered and praised weekends.
Simply because I'm sure you can endure better the hangover the next day without the hastiness to have to go outside and arrive on time anywhere.
And if in case you had not noticed yet. That's right! that red colored text above is a fearsome hyperlink that will lead you to a cool selection of my posts on the immutable blockchain with 'Abstract Aural Bits' inside.
Consume them wisely. I am not responsible for what you could do after the coven.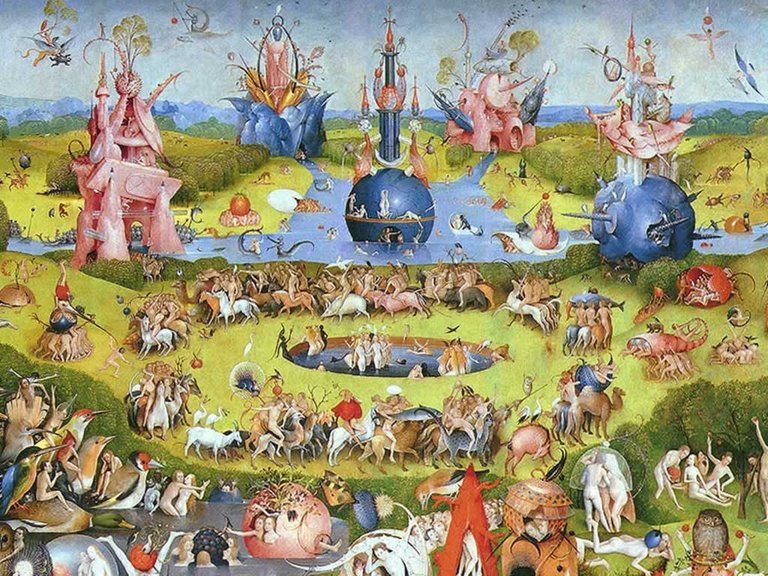 Oh shit! I got the coven hyperlinks above wrong. Bah! that is life too!
Therefore and without more ado...
Tha 'Abstract Aural Bit'