While inspecting my vines I saw a small Butterfly feed on the flower. We got many flowers this year and the plants seem quite happy. So did the skipper, I could see it feeding on the flower deep inside.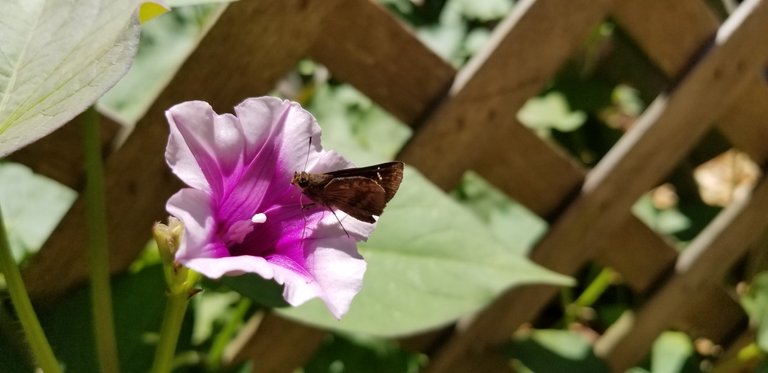 ---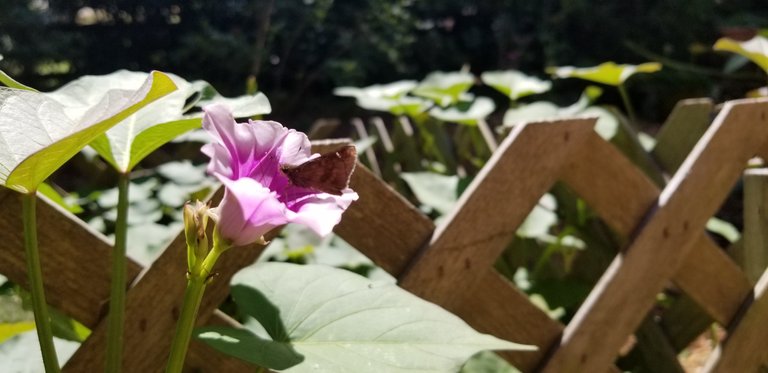 ---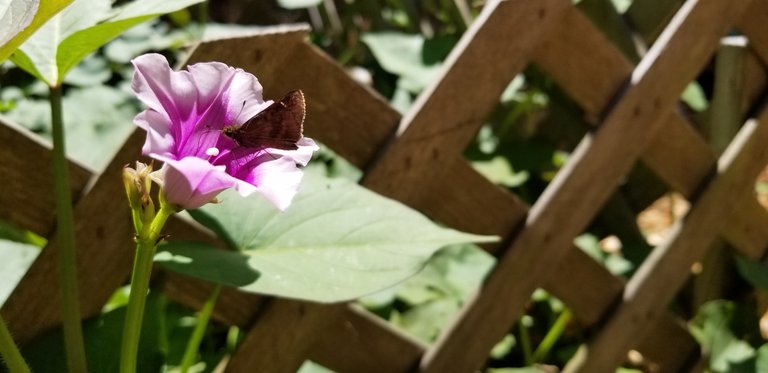 ---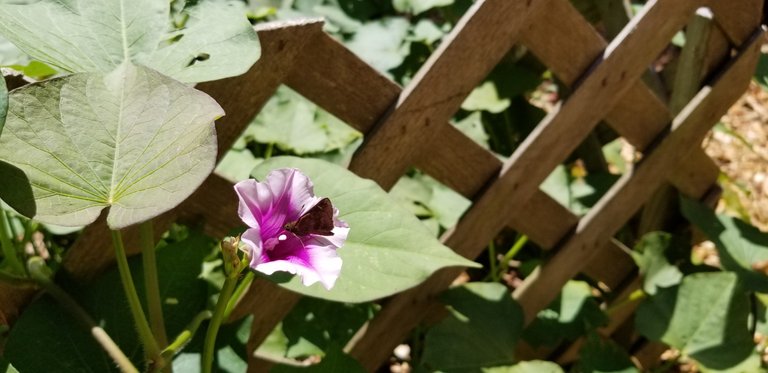 ---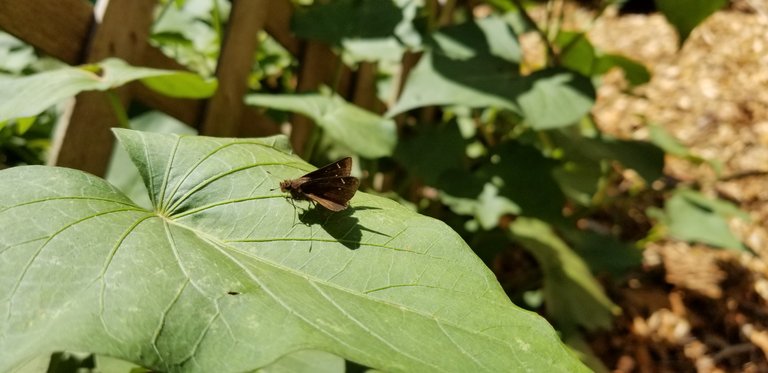 After feeding for a few minutes not minding me at all. It then jumped down to a near by leaf and just sat there in the sun for a few minutes.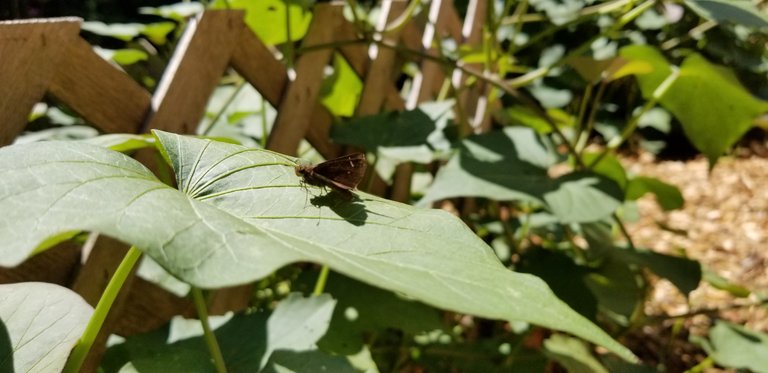 ---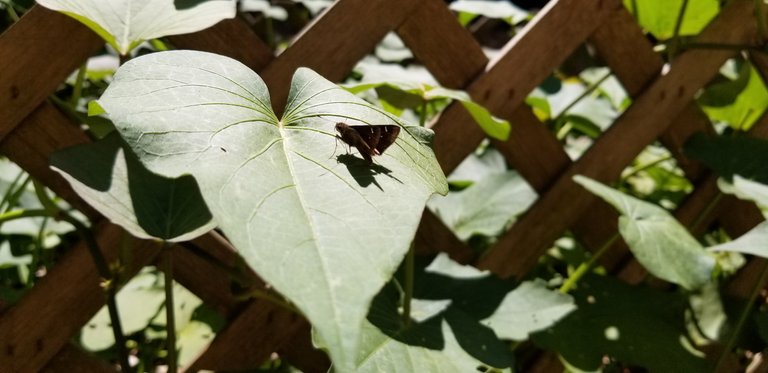 ---
A little later that day I saw another similar looking butterfly. But it was a lighter color. Maybe one was a female and the other was a male.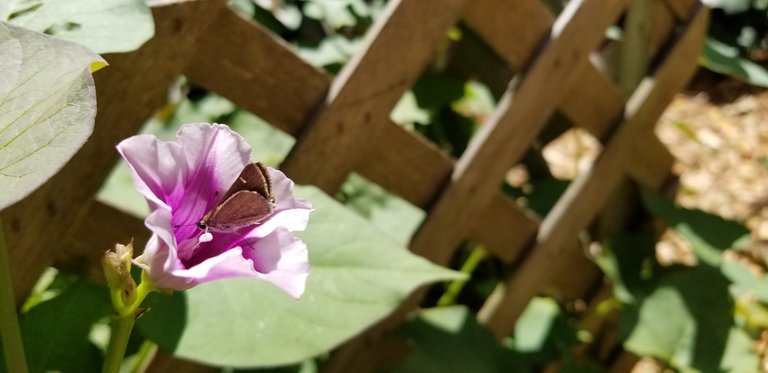 ---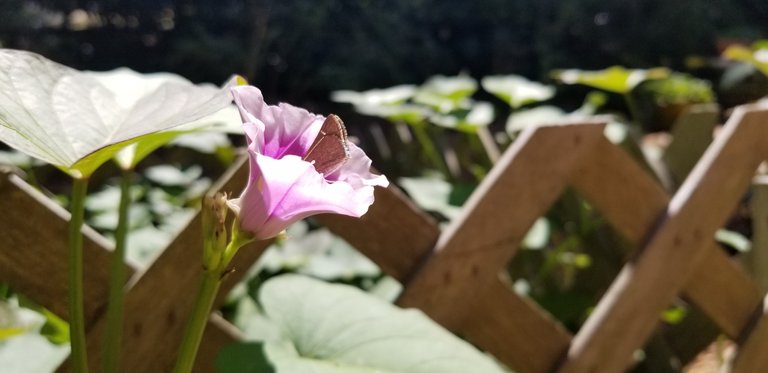 ---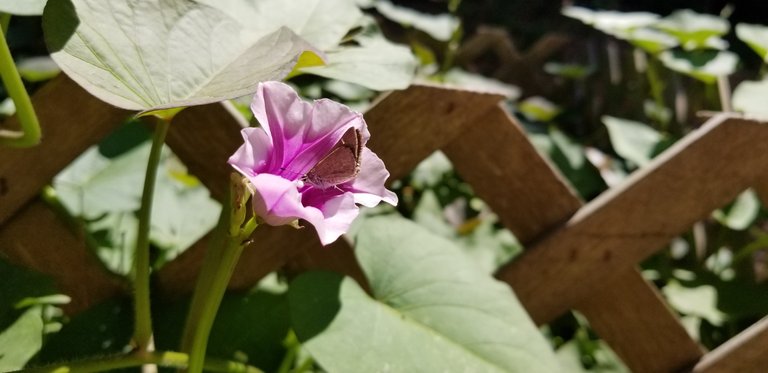 Cool to see two Butterflies visit those flowers. I have seen all kinds of bugs visit the Sweet potato flowers. Seems like they all like it alot. And with their help I could harvest seeds. Though I think I would rather grow the by slips or spuds.