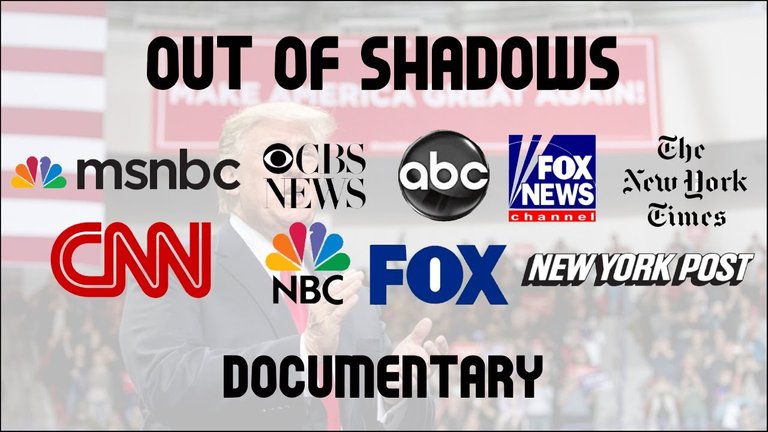 With everyone at home being contained at home due to the "Covid-19" thing, I wanted to share this pretty awesome documentary I just watched.
The Documentary is called Out of Shadows. It's a must watch! 👀
*The Out Of The Shadows documentary lifts the mask on how the mainstream media & Hollywood manipulate & control the masses by spreading propaganda throughout their content. Our goal is to wake up the general public by shedding light on how we all have been lied to & brainwashed by a hidden enemy with a sinister agenda.
What did you guys think? Is it just a conspiracy theory? I always said to myself that its always better to be "opened minded" to new ideas than being a slave and a sheep in life.
Enjoy and Keep on STACKIN! 😎
~ Charles Fuchs
For those who's interested in following my "Content" and "Daily" Posts... you can just follow me @stackin to get my updates.
You Can Follow Me Here:
➡️ UpTrennd: https://uptrennd.stackin.co
➡️ Facebook: https://facebook.stackin.co
➡️ Twitter: https://twitter.stackin.co
➡️ Instagram: https://instagram.stackin.co
➡️ Hive: https://hive.stackin.co
---
PI NETWORK: Pi is a new digital currency you can mine on your mobile phone for free without draining the battery or using data. Use The Referral Code: ( stackin ) to be on my personal team.
---
WEBULL: A stock trading mobile app that offers a commission-free trading platform. Get 2 Free Stocks (Value $12 - $1400 Each) for just opening a Free Account!
---
Crypto.com: Get The World's First ELITE Cryptocurrency MCO Debit Card and we both get $50! NOTE: You must stake 50 MCO to get the $50 + 2% cashback on all purchases. Must use Ref code: ( mqanqykcym )
---