Grand Central In Sepia
For today's post I am sharing a few shots on the main concourse at Grand Central, and as I was looking for shots to edit these ones called out to me to edit in some form of Sepia, so this will also be a post for Sepia Saturday hosted by @old-guy-photos.
Starting with a shot of the Main concourse taken at about 7 AM in the morning, for some it may look busy, but this is a quiet time for the station.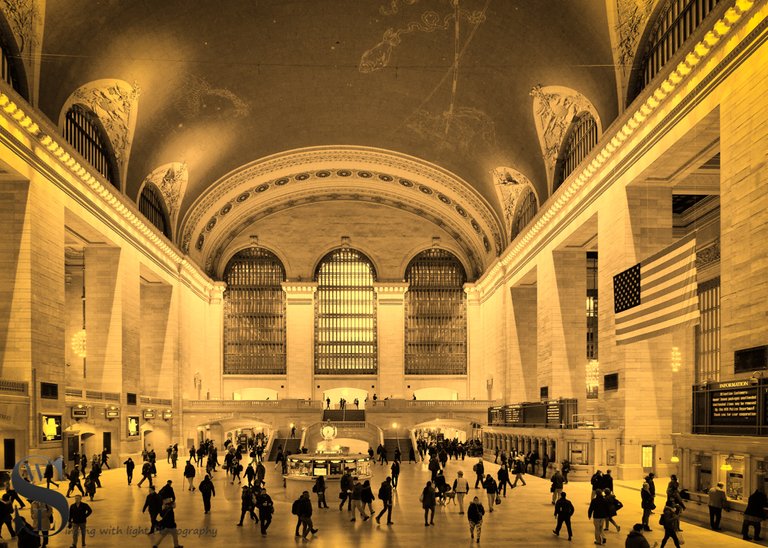 Sony A7iii 21mm F5.6 1/60 Sec ISO 5000
Click here to view larger



I am not sure of the numbers were prior to the Corona Virus, but from an article back in 2013 I read the following Every day, more than 750,000 people pass through Grand Central, which is more than the entire population of Leeds, or roughly the population of San Francisco, or about one a half times the population of Wellington the capital of New Zealand.
I have seen some shot online of how quiet the streets of NYC are at the moment and the same with the subway stations and Grand Central must seem so weird for those that still are commuting through them.
This next shot is looking up the stairs heading out to Vanderbilt Ave, and again my sort of style of Sepia, the first shot was a more ambrotype style of edit, and this next one is a subtle sepia style.
And thinking of how quiet the streets are in NYC is a big part of what lead my mind to want to edit these shots in a sepia feel which gives a more timeless and perhaps dramatic feel to them.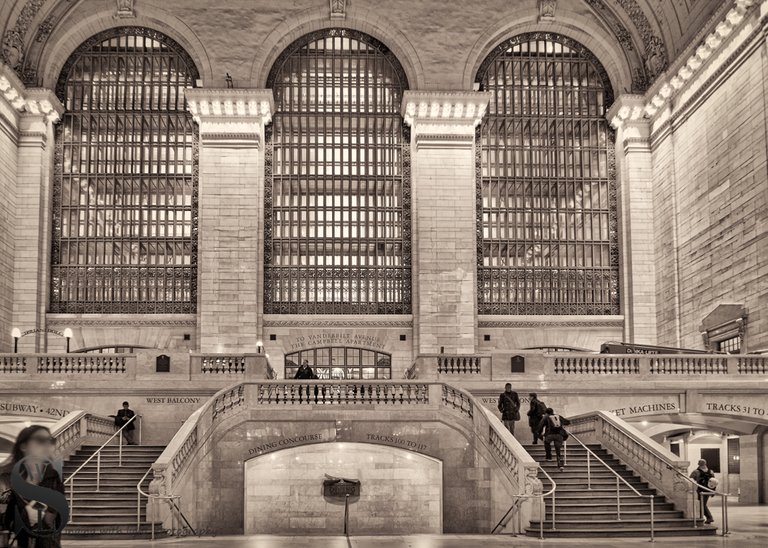 Sony A7iii 21mm F2.8 1/60 Sec ISO 1250
Click here to view larger



And another of the exits out of the main concourse, these escalators head up to the Met Life building and is the way I would exit the terminal most mornings when I was heading to work for the day, often as I did heading, of course I seldom walked straight to the office often heading for a round about half hour walk before heading into the office.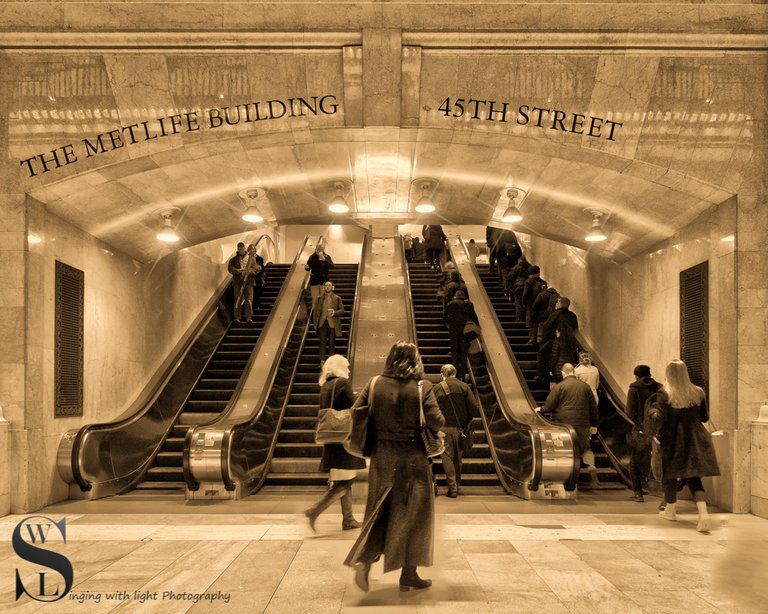 Sony A7iii 21mm F5 1/60 Sec ISO 800
Click here to view larger



And that's all folks
---
unless stated otherwise all photos used in my posts are taken and owned by myself, if you wish to use any of my images please contact me.
---

---

TeamUSA is a Community for and supporting those from of in the United States, and now is in the process of rebuilding stronger than ever join us on Discord
!pinmapple 40.752412 lat -73.976960 long Grand Central terminal NYC d3scr