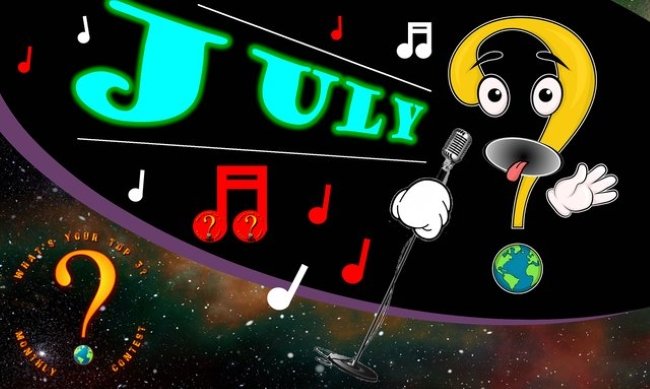 What I find most fascinating in the world of music is how diverse it can be according to the musical genres that are being created and the talented musicians that have emerged over the years. It's an extremely dynamic entertainment world and because it is so diverse, it can embrace anywhere in the world. The power of music is truly immeasurable and deserves to be increasingly appreciated by everyone. So, let the music comes to you!
Choosing just three names to make this list was a huge challenge because I could have chosen the most popular names (which are also part of my list of favorites), but I preferred to choose some more "forgotten" (in a certain way) names that certainly also deserve a lot of recognition for everything they have ever done (and still do) in the world of music. This world is made up of cycles, and they are a very important part of it.
So, here is my TOP 03:
#01. Gwen Stefani (No Doubt)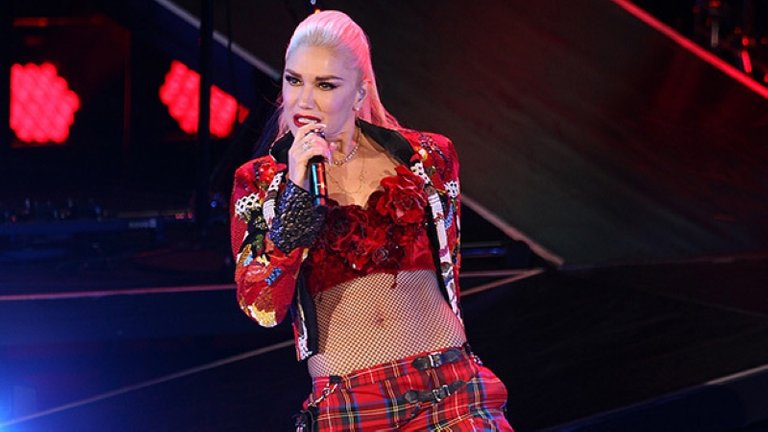 Hollywood Life
Today she no longer leads a band and pursues a solo career, but in her majestic time, the band No Doubt brought a new perspective to the Rock scene by having a woman in front of such a famous group. Why is that so important? Because to this day most rock bands are led by men. What a shame, right? The world needs to change and Gwen did her part, because she broke that paradigm / stereotype, making her band be recognized worldwide. Such a great achievement for a fearless woman in this "killer" and complicated industry.
The sound the band made was remarkable, and her voice (although not as powerful as other singers, had - and still has - a very friendly personality) always brought an aggregating element that emanated a sound that was very characteristic of them: something vibrant, fun and that caught the public's attention quickly and easily. Gwen was a group leader who really deserves a lot of applause / recognition and who will always be relevant to so many other women who want to follow the same path she once walked.
#02. Anthony Kiedis (Red Hot Chili Peppers)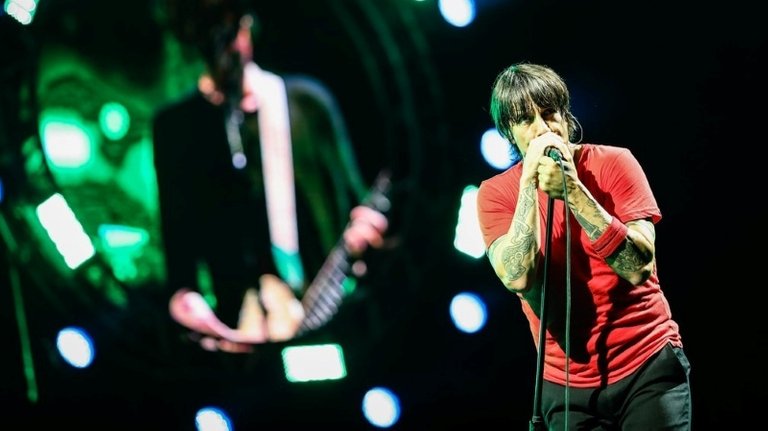 G1
Leader of one of my favorite Rock bands, Anthony is one of the singers with the presence of a voice (and stage) that I find most interesting within the rock scene because he doesn't need many artifices to capture the public's attention. The irreverent way he sings and how he behaves on stage creates a different way of looking at a musical style that tends to be aggressive (and this is something that not every singer can do). Anthony has something new, something different and needs to be recognized for that.
Red Hot Chili Peppers are a band with consolidated success and fame and throughout their many years of career, they have never lost the essence of what they like to sing and the speeches they want to spread or the flags they want to raise and the front of it all Anthony has always been - and still is - present, showing how relevant a band can still be after so many years on the market (today, just a few bands can do that). Definitely, I'm talking about a great band, with great music to be shared around the world.
#03. Liam Gallagher (Oasis)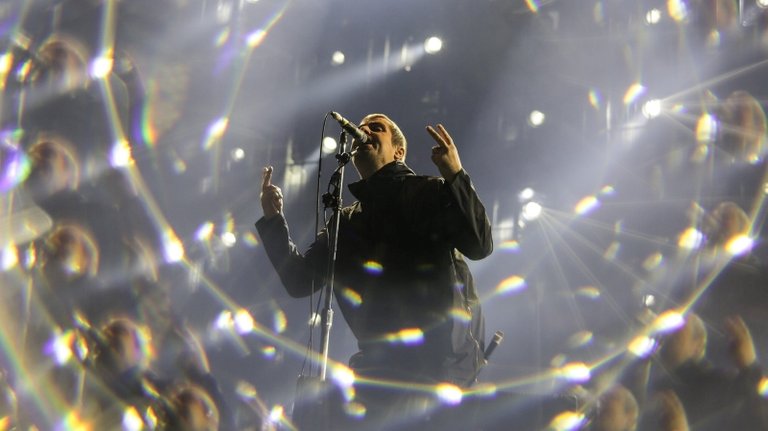 RIOT
The most introspective type of Rock does not have as much recognition on the world music scene, but it certainly has its fans spread around the world and I am one of them. Oasis is one of the bands that most represent this musical genre (which I really love!) with a lot of determination, care and especially with the quality that is due to it. Their level of commitment to music work is excellent and this is easily seen in the band's songs (especially in some classic songs that they have already released).
In the lead, Liam always had a very secure posture on stage and always strived to create remarkable moments for those who attended the band's concerts. Unfortunately, I didn't get to see any of their shows in person, but it was always a pleasure to be able to see them on stage (while they were still a band). Today, Liam follows a solo career and yes... It's still a pleasure to be able to see how good a vocalist he is (a simple but inspiring voice combined with a very creative mind) and how important his work is to the world.
That's it, folks! What would you be in the world without music (and musicians)? I just can't imagine a world like this (not even in a nightmare, haha!). So... Another great theme, for a great (and fun) competition.
See ya! ;)
This is my entry to the contest promoted by @yourtop3:
Your Top 3 Monthly Contest July 2020 - Who Are Your Favourite Lead Singers?