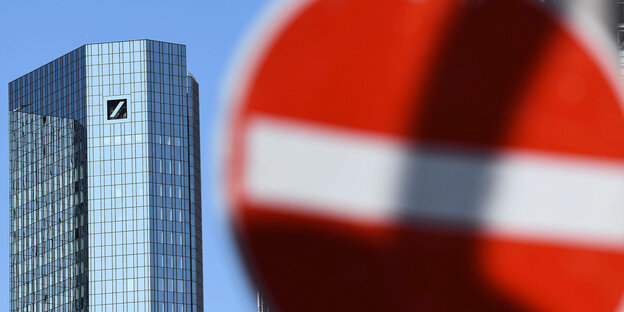 I'm very proud of my young cousins, Ramy Maher & Shady Maher, for speaking up against discrimination and bringing it to the attention of one of the big newspapers in Germany.
The journalist who, finally, agreed to cover this story (many others refused) was diplomatic and did not point fingers because she was afraid the banks in question would go to court had she said they were racist.
Interestingly, the majority of remarks in the comment section downplay the role of discrimination and even accuse the journalist of not knowing what she is talking about -- which to me is even more damning and indicative of widespread discrimination.
"I find that very humiliating," says the 27-year-old Ramy, who has lived in Germany for six years. "I do not accept that, [as an Egyptian] we are second class people."
(Below, is the full story, using Google translate :)
Discrimination in Banks: struggle for an account
Banks must not discriminate against people because of their ethnic origin. Nevertheless, reports of suddenly closed accounts are piling up.
BERLIN taz | Ramy Maher is frustrated: the architect's bank account was suddenly closed without reason after a year. The same thing happened to his brother, Shady Maher, a student of architecture in Dessau, after half a year. The two then try to open an account with several other German banks - to no avail.
Maher looks around in his circle of friends, in an international Facebook group and on comparison sites. He comes across reports from other people who are refused to open an account or whose account was subsequently closed without reason. Most of them are people with Egyptian citizenship, which is why Maher fears that they have been discriminated against. There is no other way to explain the incidents, because as an architect he earns very well, and he is not a criminal record.
Denise Kramer, lecturer at the Central Institute El Gouna of the TU Berlin in an international course, is aware of similar incidents. "An Egyptian student came to me and told me about her helplessness because she can't open an account. Similar things had already happened to several of her friends, "says Kramer. "In this connection, the names of Deutsche Bank and Commerzbank in particular fell." Each of the students could name a handful of other people who had experienced something similar. Without an account, it is difficult to find work and accommodation, and scholarships or visas can also be at risk.
In a Facebook group of international students in Dessau, around a dozen people report that they were refused to open an account or that their account was closed after several years without reason. Most of the time, we're talking about Commerzbank. The rejected contractors are mostly united by Egyptian citizenship, but people with Pakistani, Bengali and Mexican citizenship also report similar experiences that they cannot classify.
There is no general rejection
The press spokesman for Commerzbank AG, Mathias Paulokat, informed on taz request that one does not comment on individual account details. "Basically, as a private bank, we can terminate accounts on the basis of our general terms and conditions without stating any reasons," said Paulokat. The connection of the account termination due to nationality and / or ethnic origin is wrong in every respect. The bank did not respond to the accusation of sometimes refusing to open accounts due to nationality.
A spokesman for Deutsche Bank said on taz request that a general rejection of account openings due to a certain nationality does not take place. As an international company, one has to meet the international requirements for preventing money laundering when identifying business partners. Nationality is one of the factors to be considered when opening an account.
display
"For customers who are citizens of a so-called" risk or high-risk country "," increased due diligence "must be applied in accordance with the legal regulations," said the spokesman. In individual cases, such a check can lead to the fact that one does not offer a current account. Regardless of this, however, there is the possibility of a basic account according to the Payment Accounts Act (ZKG).
In Germany, freedom of contract generally applies. It is also legally permissible in the financial industry if a bank refuses to open an account or other financial products. However, current account contracts are covered by the scope of protection of the General Equal Treatment Act (AGG).
Refusal to conclude a contract based on ethnic origin is prohibited if it cannot be objectively justified. However, since banks do not have to provide information about why they refuse to open an account or close an existing account, it is difficult to understand when it is actually discrimination.
Citizenship is crucial
The federal anti-discrimination agency has received around 40 inquiries in the past two years, in which people with Iranian, but also Egyptian, Syrian or Afghan citizenship have been refused to open an account or an account has been terminated. Citizenship is decisive in these incidents, presumes Ann Kathrin Sost from the Federal Anti-Discrimination Agency. "From our point of view, if an account opening is denied due to citizenship or canceled afterwards, there can be indirect discrimination based on ethnic origin