On the following photograph ...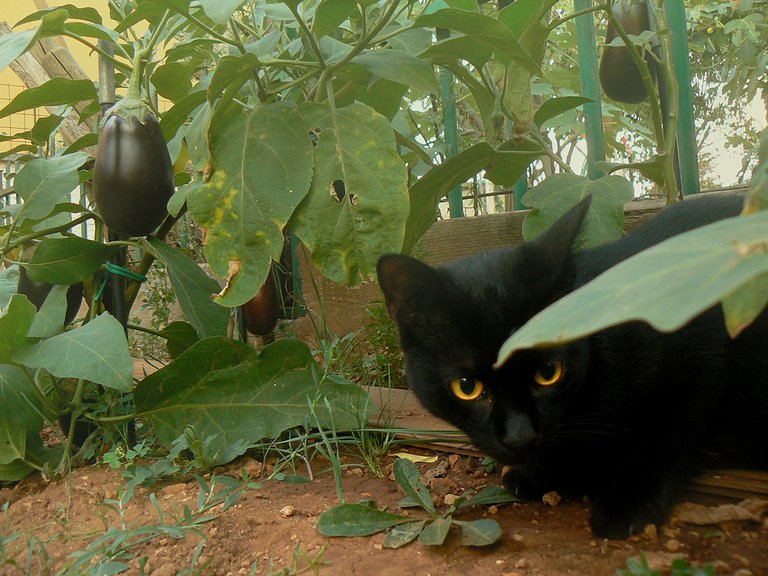 ... you can see a black ninja - cat hiding among the eggplant's fruits and leaves ...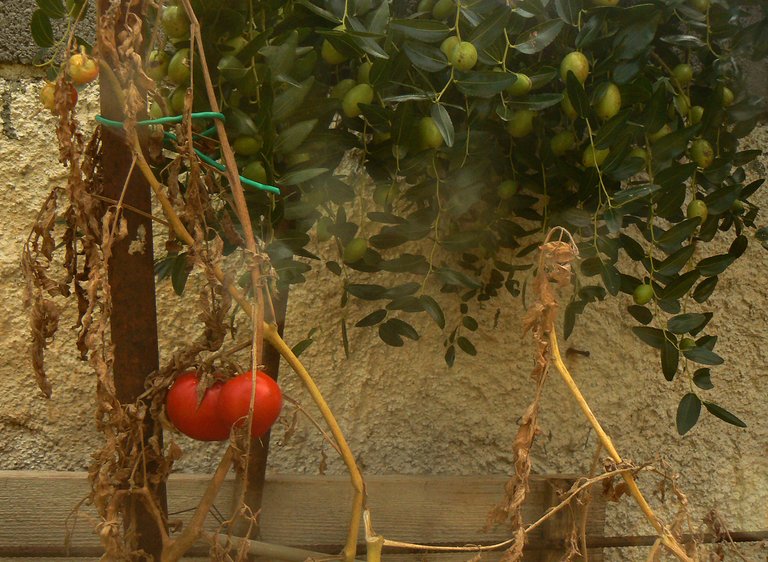 ... in my garden. On this photograph, my neighbor's Jujube branches are hanging along my side of the wall, accompanied by two of the last tomatoes at the end of summer.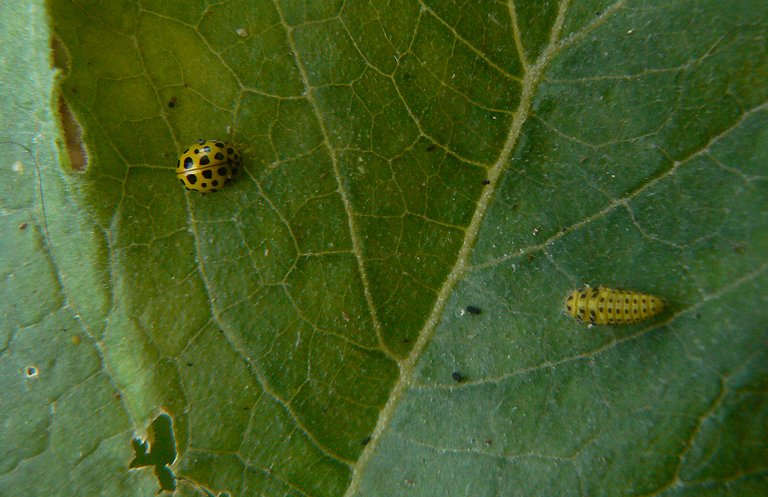 These lady beetles, Psyllobora vigintiduopunctata, an adult and the larva, were photographed on the upper side of the large leaf of the zucchini plant.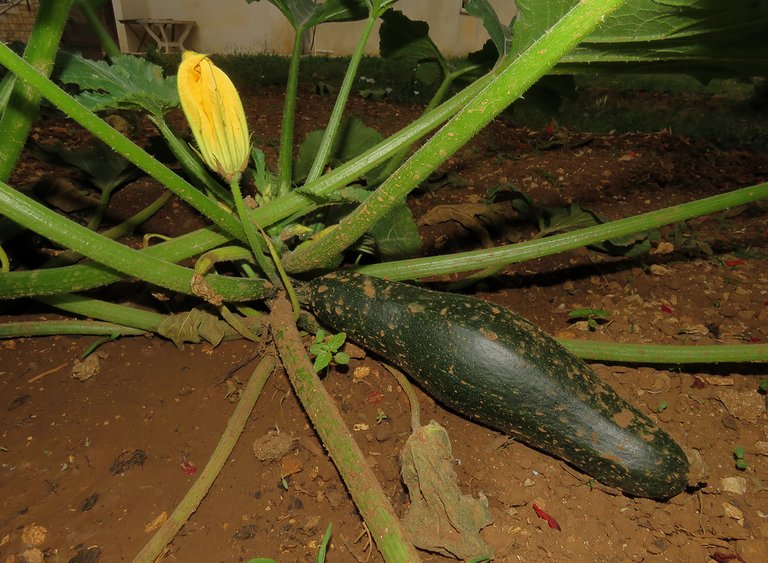 Here you can take a look at the zucchini ready to be brought in the kitchen ... and a lovely flower of this plant, which can also be used in kitchen.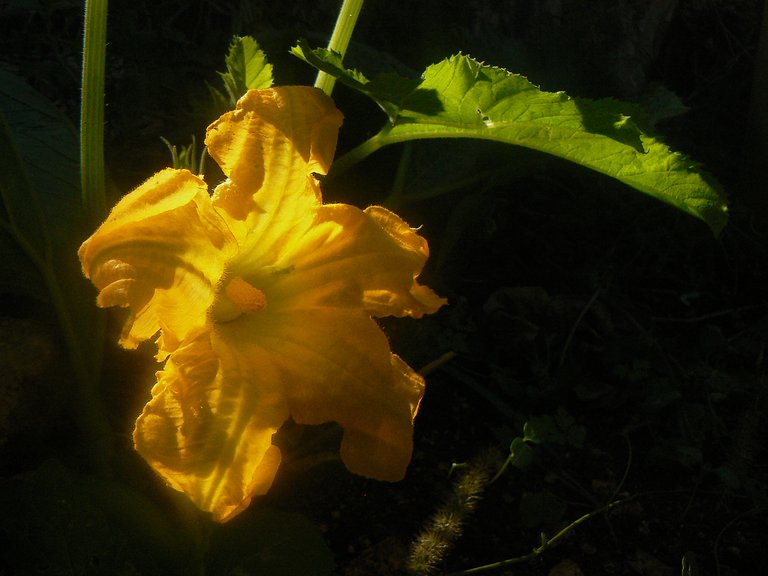 Here is another zucchini flower, photographed early in the morning, when everything was lit by a lovely yellow sunlight.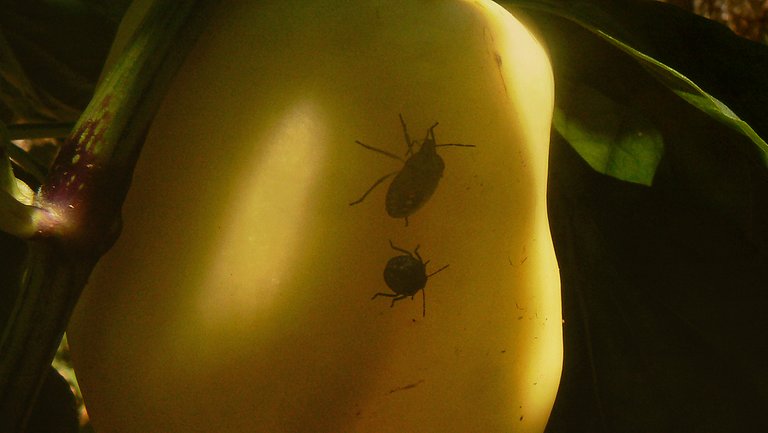 This is a morning look at the paprika ... and two stink bug nymphs on it.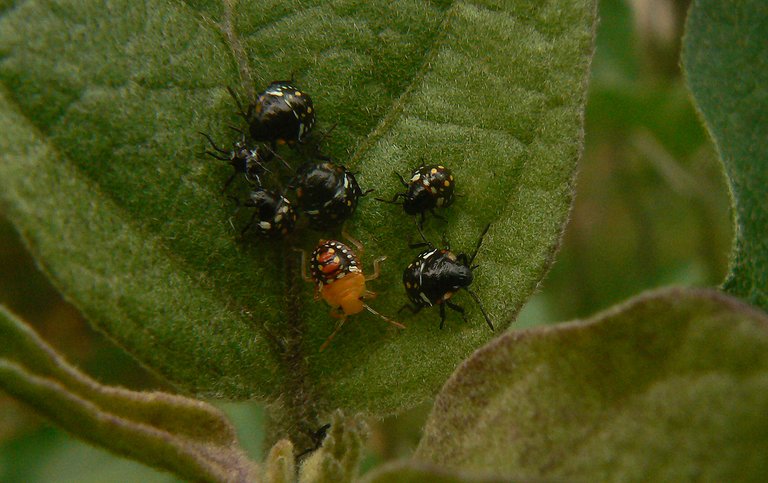 Here you can see a bunch of very small nymphs, of the same species, a pretty new addition to the bug population between my garden's walls. One of the nymphs, the bright and colorful, orange one ... has just shed the old exoskeleton.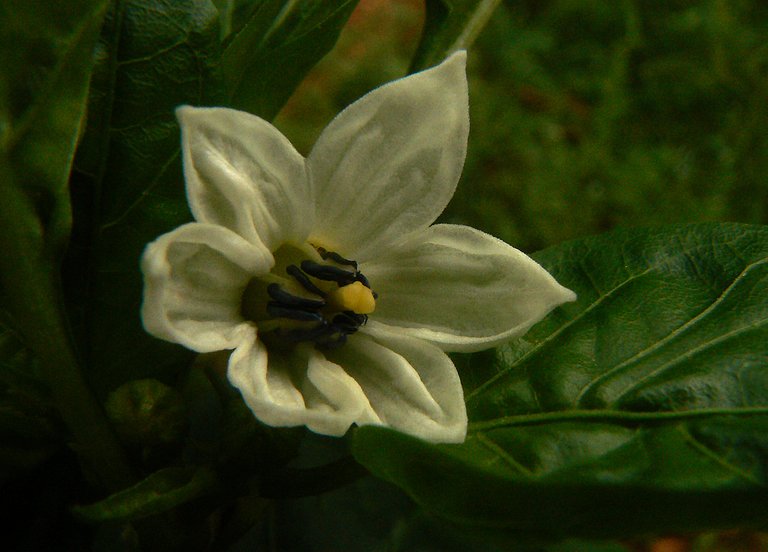 This is the flower of paprika.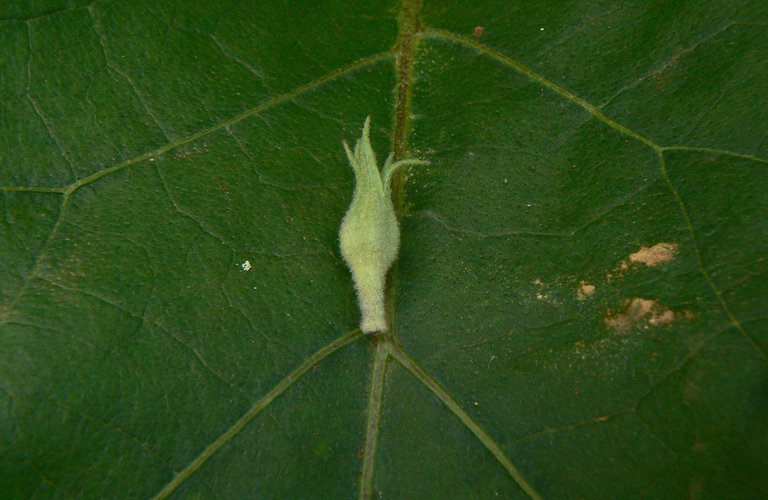 Here is something that fell on one of the lower leaves of the eggplant.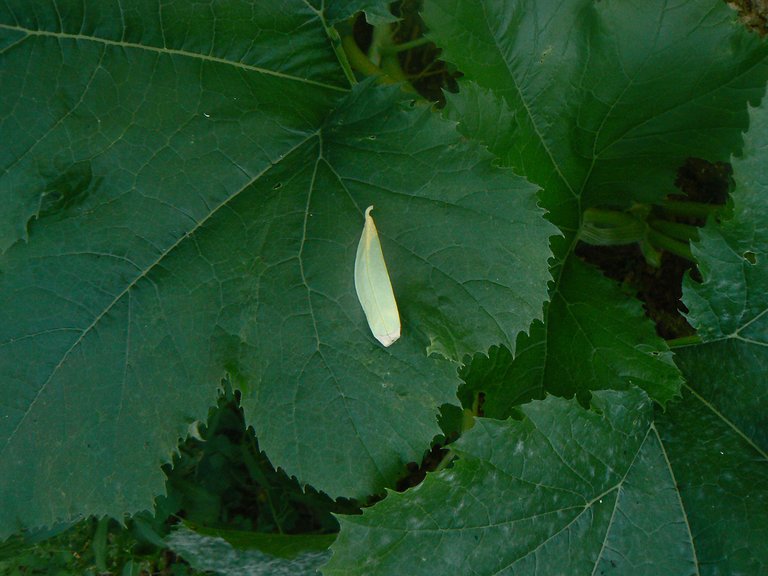 Here you can see a leaf that fell from the pomegranate tree ... down on the green hand of the zucchini plant.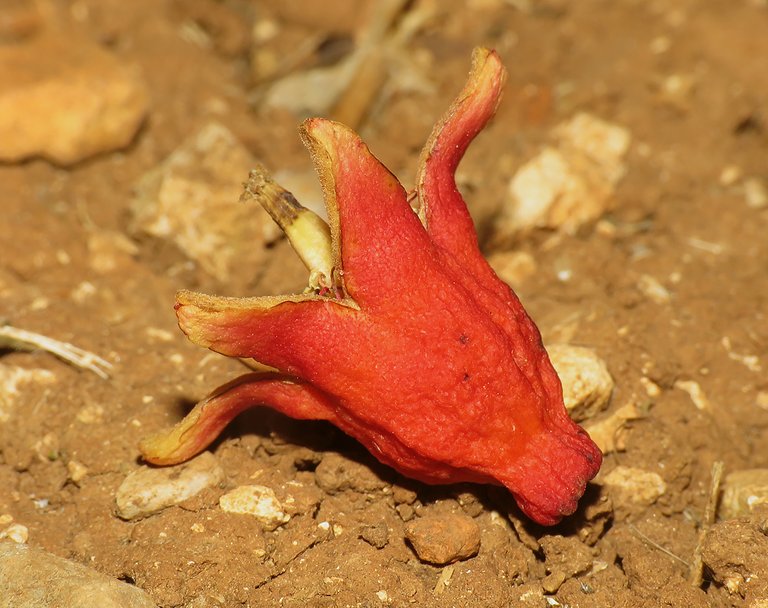 This colorful pomegranate's after - flower ... I mean flower that has lost all petals and it's (I mean, was) on the way to become the fruit ... well, this thing fell directly on the ground.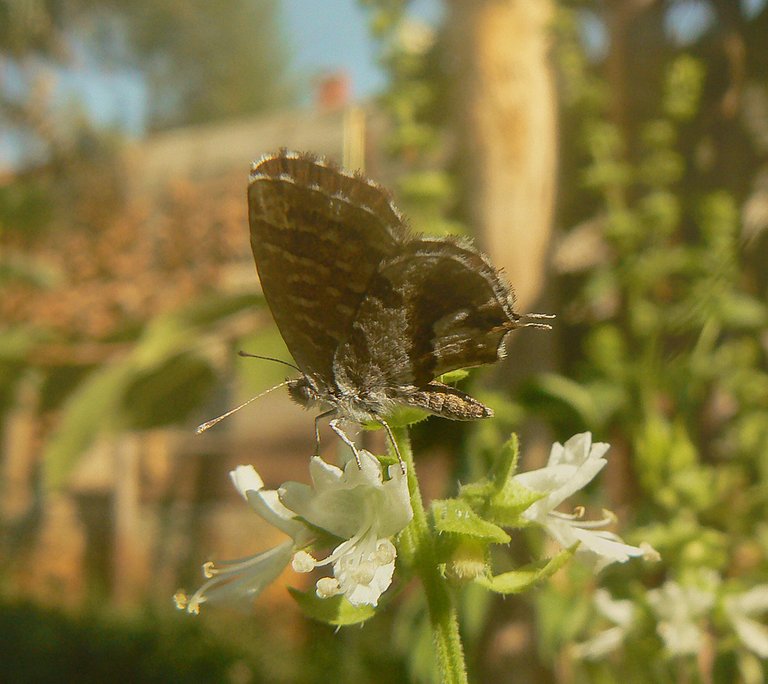 This small butterfly, the Cacyreus marshalli is feeding on the Basil flowers.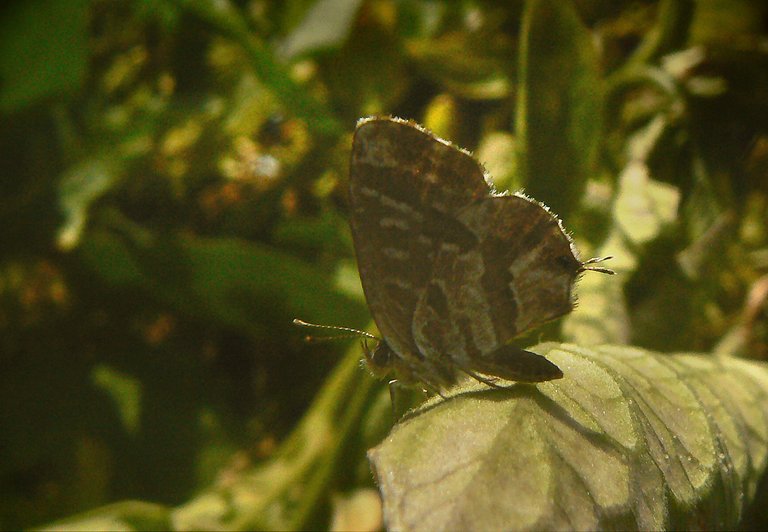 This is a relatively new addition to the European fauna, accidentally brought in 1978. This butterfly is native to South Africa, but now is quite common in Europe, especially here in the Mediterranean region. I see them regularly on my Basil.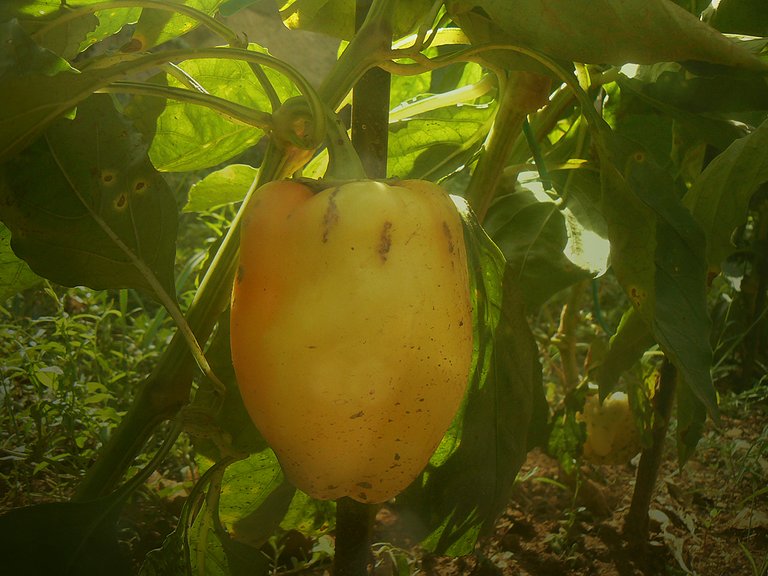 Here you can see another paprika ...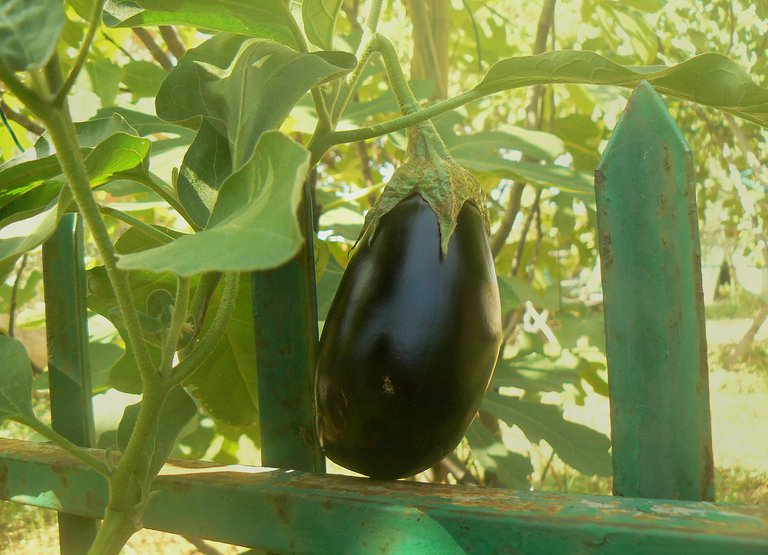 ... here another eggplant thing ...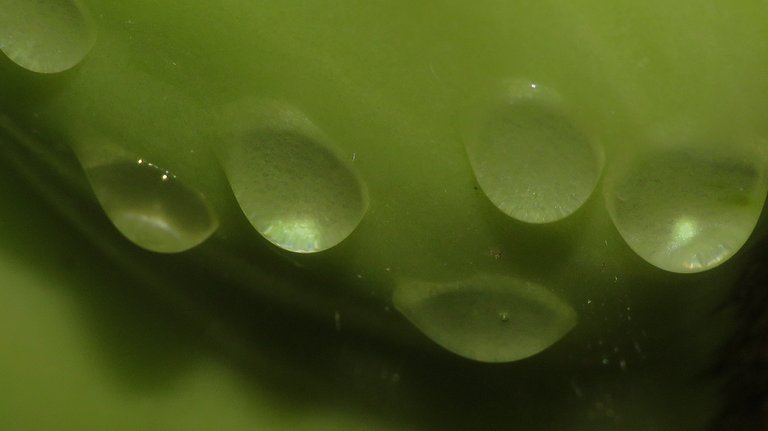 ... and here ... some lovely raindrops on the still green tomato after the short summer rain - THE END.
As always in these posts on HIVE, all the photographs are my work.