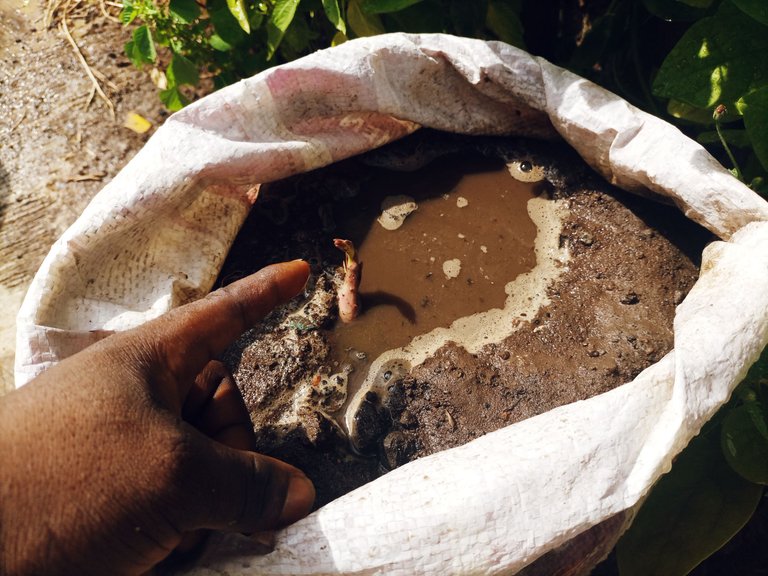 Hello Hivers 💕💞,
Few weeks ago I made the very elaborate post on how I source for the cement sack I'm also president true the very long process before I could see a very suitable soil for planting because of you I reside and also because of the soil structure and soil texture. Where I reside there are a lot of sandy soil so I had to put some things together and move very far away to search for loy sandy soil to plant this particular yam set. It took me 2 hours to and fro after that I caught the yam and threw a very plantable size hand planted it here is how I made it down below but presently this is the update and it's growing up so fast you can also practice this and give it a trial I recommend this for everyone.
https://peakd.com/hive-150280/@mattsanthonyit/the-new-planting-initiative-into-a-cement-sack-to-plant-a-yam-set-oror-practical-application-for-a-trial
This is the New update and how fast its growing at 22 days old.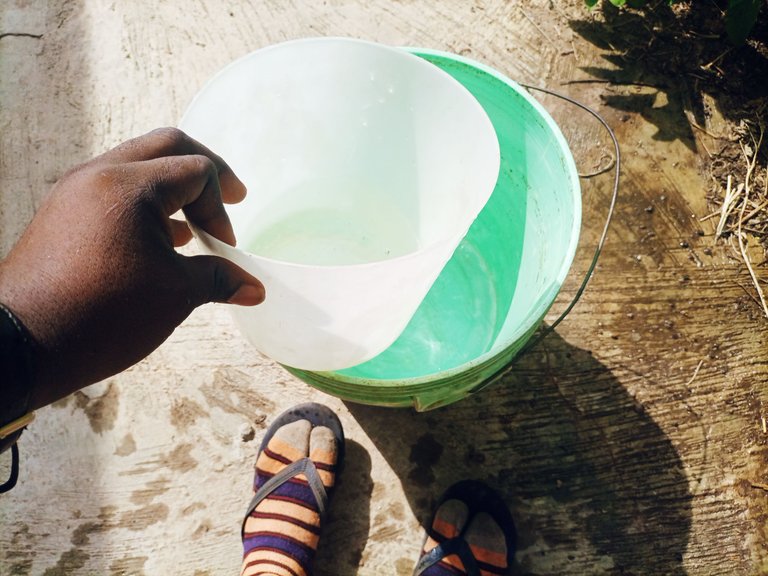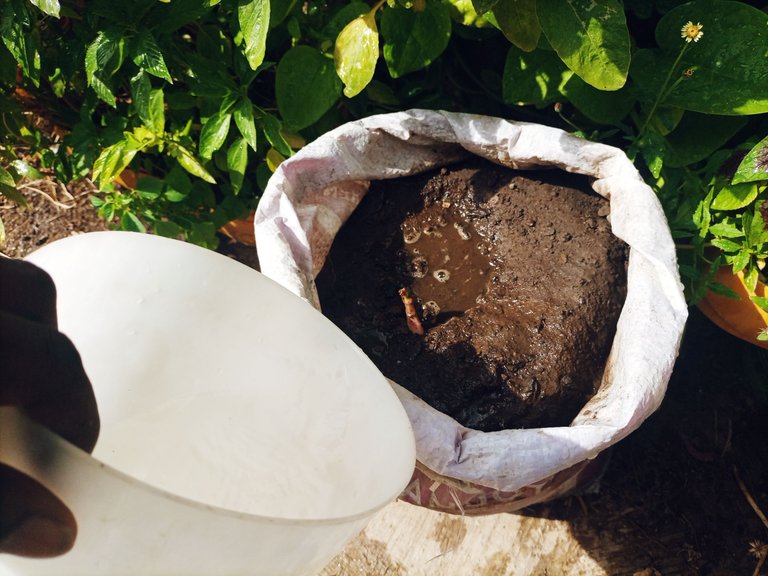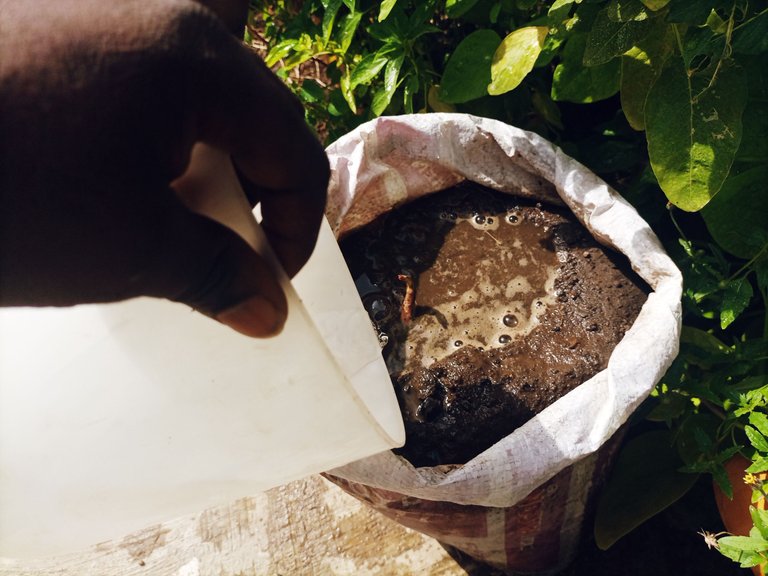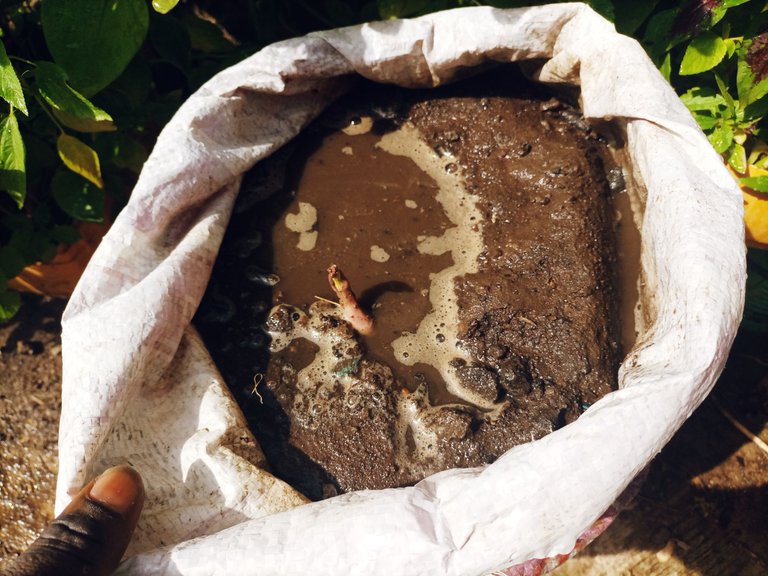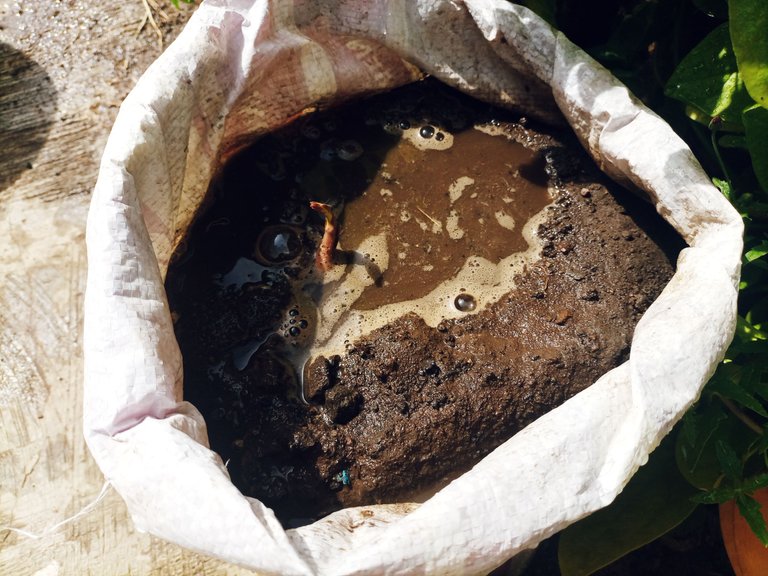 What I did after planting it at that time 22 days ago was that I always put more water every 4-4 days up till this present time.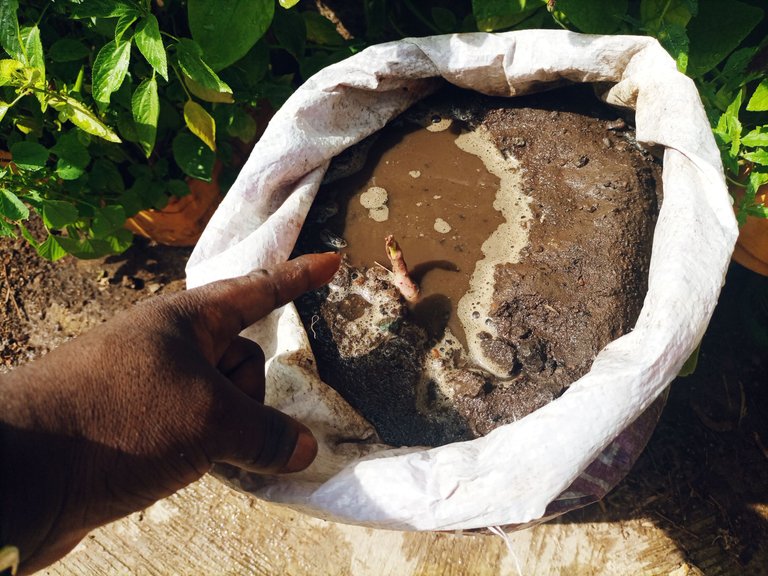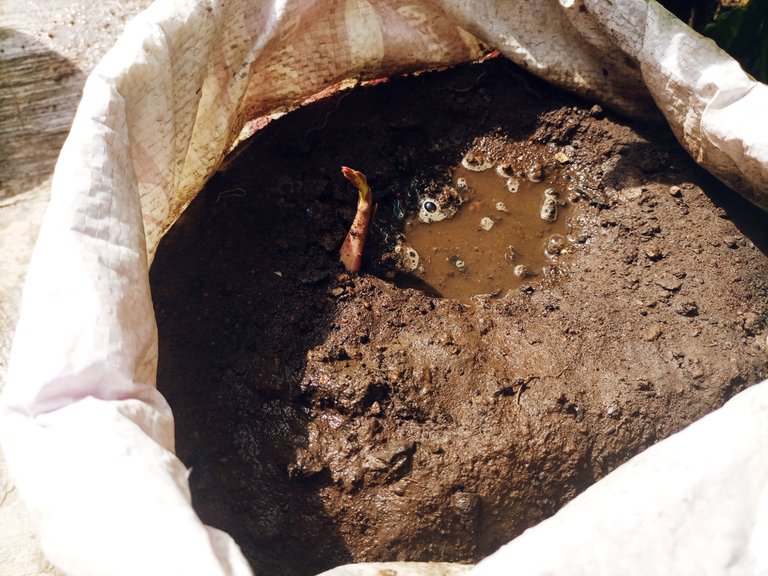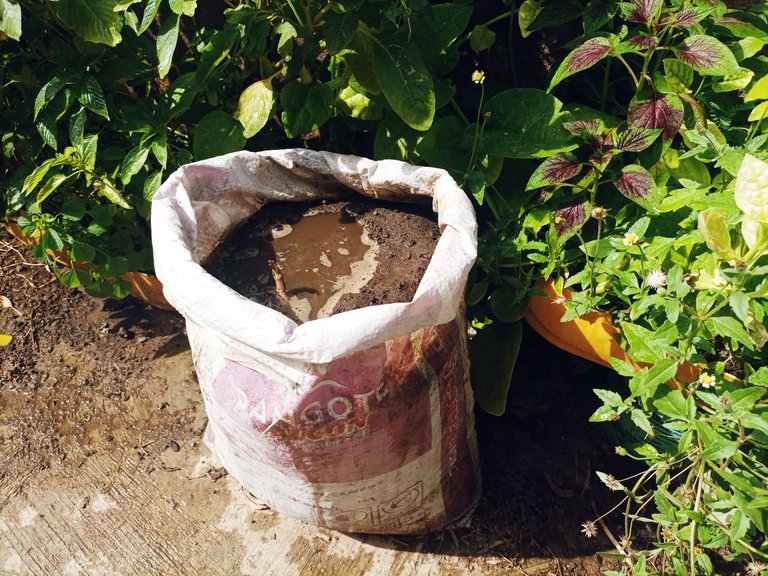 My aim is to experiment this before going through the planting proper. I also want to see with record practically speaking how fast it can be grown inside the cement suck with the maturity stage and date. This will also give so many people the insight and also the courage to plant any kind of fruit or food stuff in a mobile seedbed or inside a sack just like this.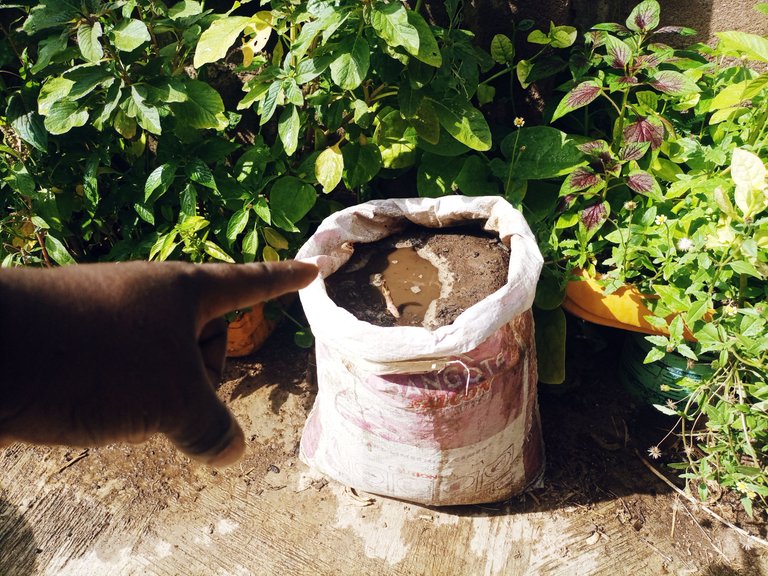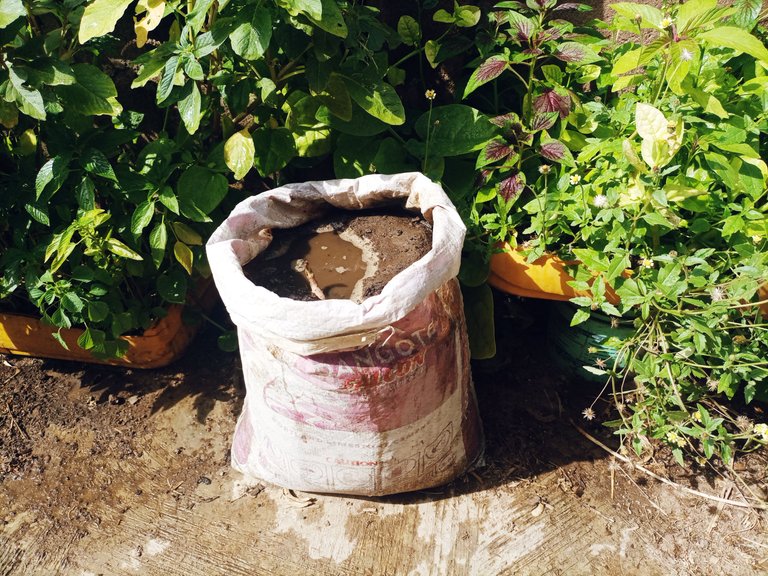 Camera Details. ( Infinix Note 7 )
MAIN CAMERA
Quad 48 MP, f/1.8, (wide), 1/2.0", 0.8µm, PDAF
2 MP, f/2.4, (macro)
2 MP, f/2.4Mobile, (depth)
2 MP, f/1.8, (dedicated video camera) - 128/6 model only
Features Quad-LED flash, panorama, HDR
Video 1080p@30fps
SELFIE CAMERA
Single 16 MP, f/2.0, 26mm (wide), 1/3.06", 1.0µm
Video 1080p@30fps
---
Thanks For Stopping by And checking Out My Blog 📝📖🗒️
---
Original content by me, @mattsanthonyit
---
Please important note▶️, order than any stated link in my post otherwise every other photographs used in my posts are originally taken and owned by me @mattsanthonyit, if you like them and wish to use any of my images please contact me privately. Thanks🔛.
---
🗓️Date Capture: 17/4/2021. 📸Medium capture: Infinix Note5 Smartphone. 🌍Location: Ilorin.Kwara State. Nigeria. 🕰️Time:8:30pm ⚡Posted with: peakd.com
---
If you actually like what you see😃😄😉,watch📷📺📸 and read📖📋 I would equally be grateful for an upvote♥️⚡ a very cool comment under my comment box or a reblog 🌀😏 for everyone to see ... and perhaps maybe you would like to follow me for more of my Post to show on your own feeds. Don't miss any of my Post.🔝. Special thanks to all who put big smiles on my face with Auto Upvote for always being supportive to me 💞💯.
---
Thank you for visiting my blog.
---
You Can As Well Join Me On Other Social Platform.
Twitter:
Check out Matthew O. Akinlotan [peakd @mattsanthonyit ] (@mattsanthonyit): https://twitter.com/mattsanthonyit?s=09
---
Instagram:
https://instagram.com/officialoluwagb...
---
YouTube:
[https://m.youtube.com/channel/UCPBPk8al3dnLy5xAWnbWT1w
---
Facebook:
( https://mobile.facebook.com/akinlotan...)
---
Hive:
---
⬇️⬇️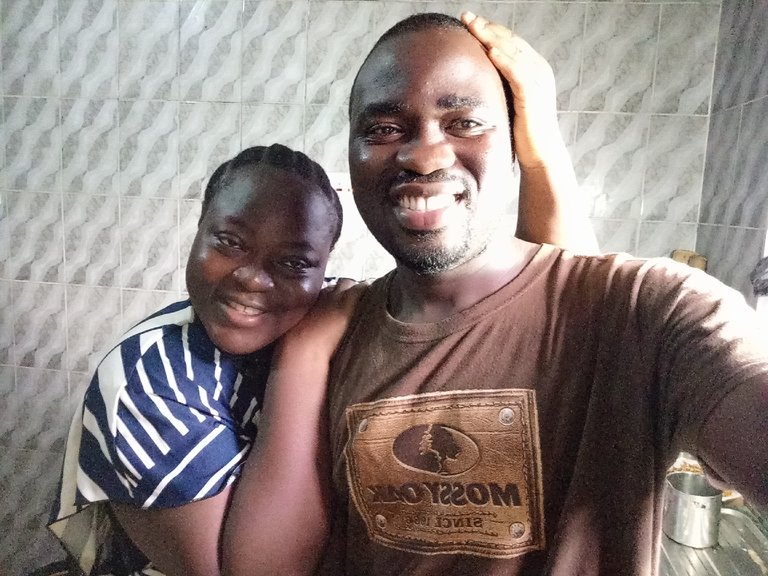 Matthew is a farmer and lover of Hive. HIVE has really helped my life to grow more healthier than I was, HIVE testimony. I'm a Dad, husband and a hustler. Farmer who loves animals, he practice what he preaches . He is also a Photographer, Traveller , Mr Chef ( Loves Cooking) and above all, he is a blogger and a vlogger♣️♠️.