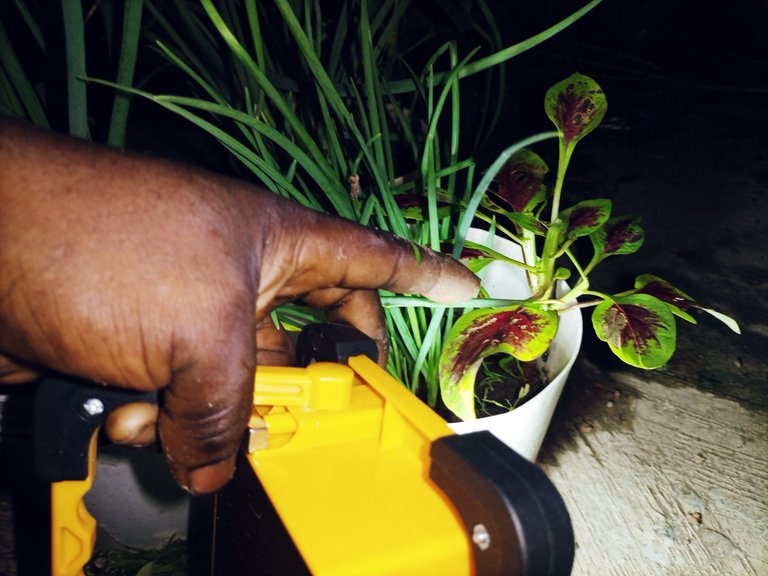 Hello Hivers 💕💞,
Ever since I started the planting initiative which initially started more than 2 years ago and it started due to the fact that I found myself where I could not till the land for planting so they are tentative I had as at that time was to make more positivity out of nothing so I had to create more planting skill buy plantain inside on used keg and bucket which fetch me a long time before I could gather so many soil requirement together to form a very big one as at that time. And as time progresses I find out that it is more easier to plant in mobile seedbed the only issue is that you need to be there every day to check on them in order to know to what extent your plants are growing and also to be very sure they are no waterlogue area even inside bucket and kegs.
Planting of onions is somehow flexible or do you need to be very conscious of some things like the type of onions you want to plant is either the white or the red onions. I plant both and they are very successful within few months of planting so I needed to be sure if I can plant them at my own will and also if they might germinate as at that time of planting. They got germinated within 14 days and I transfer them into this mobile bucket which now as stayed more than 2 months and is still growing well. So as a farmer you need to be dedicated even at night to know how your plants are growing and feeling. Sometimes it is not easy but you need to get up and work.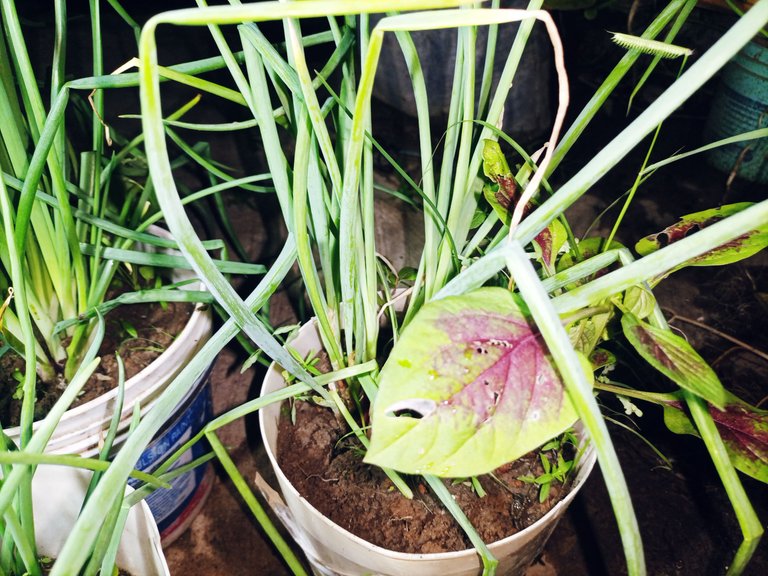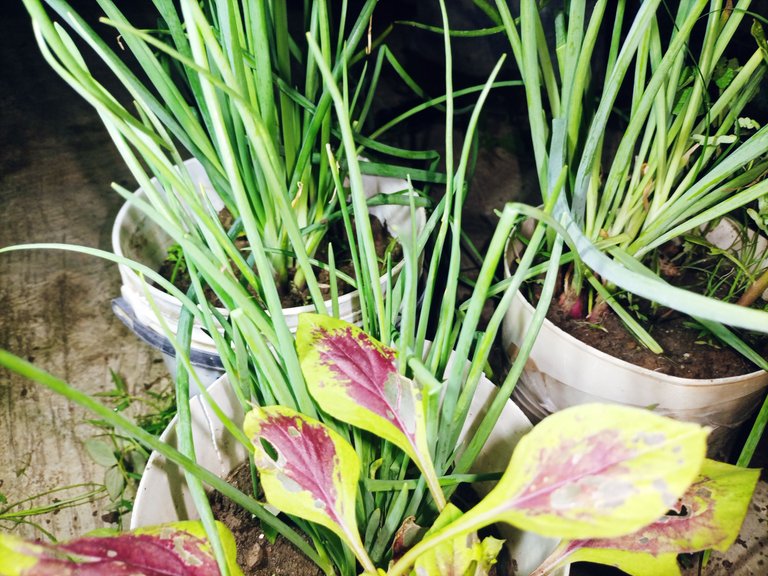 I also made sure that I mix the crop when planting the onions in order to gain more of natural environment and also to fix so many nitrogen and some other microorganisms. If you can see very closely you will definitely sight a little bit of vegetable which is called Lagos vegetable spinach. I intentionally left them there up to this present time because it also reduces heat when there is a lot of natural sunset.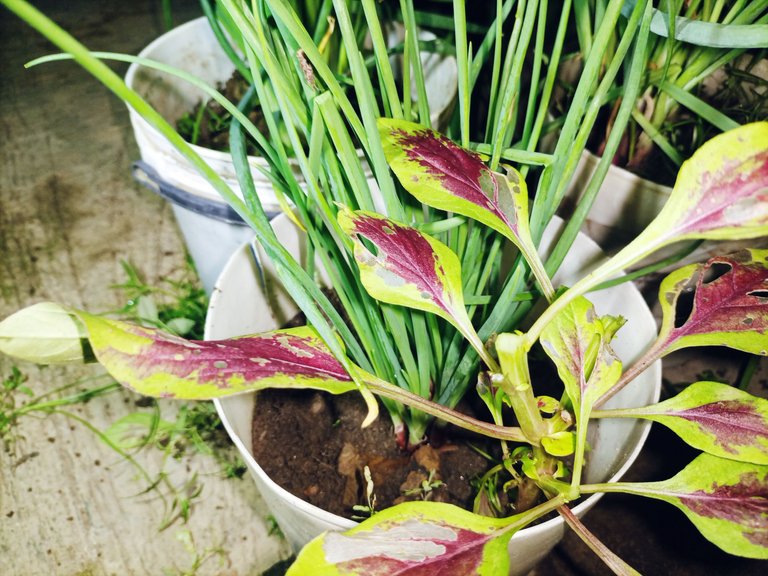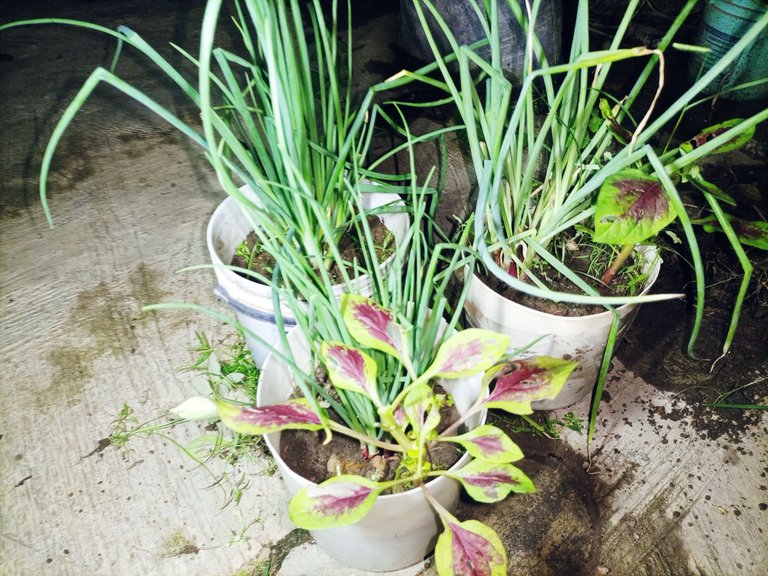 ---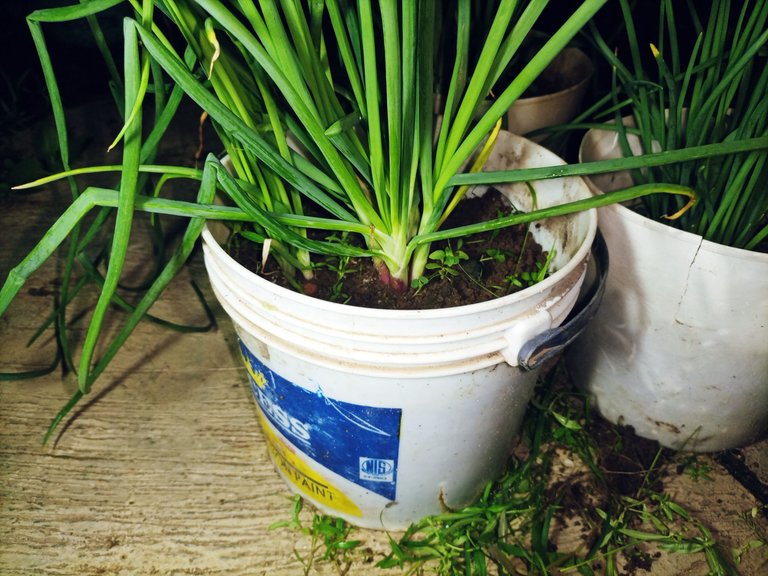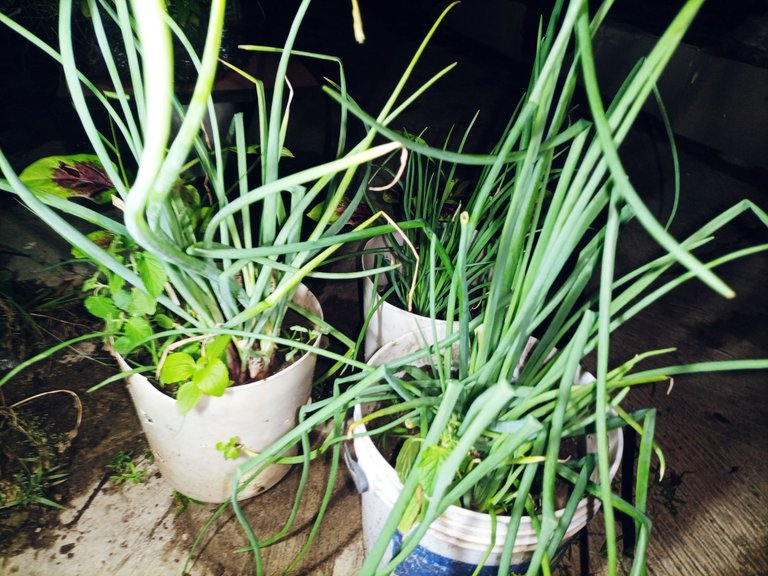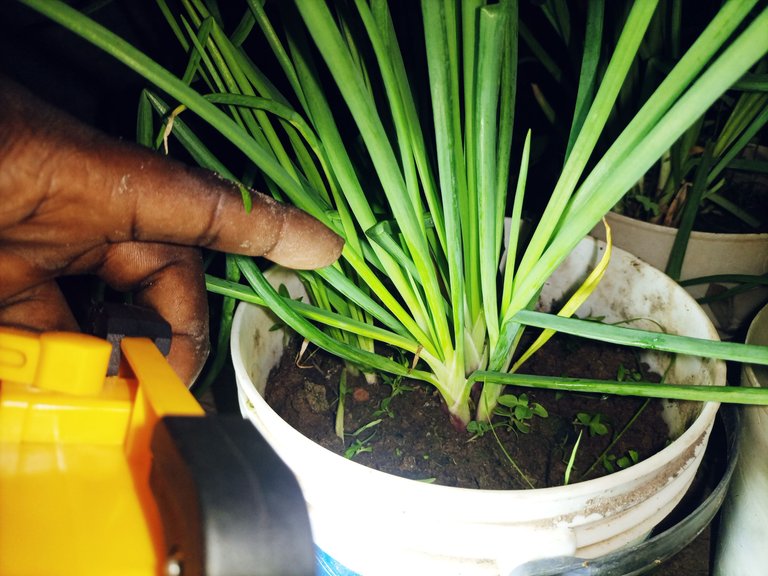 ---
You can also see the gravity at which the red onions sprout out from the soil and now growing healthy with time. It is very necessary to take note even when you start to grow your own house in order to make sure they grow up uprightly and also appropriately so that you can enjoy the rest of the planting season.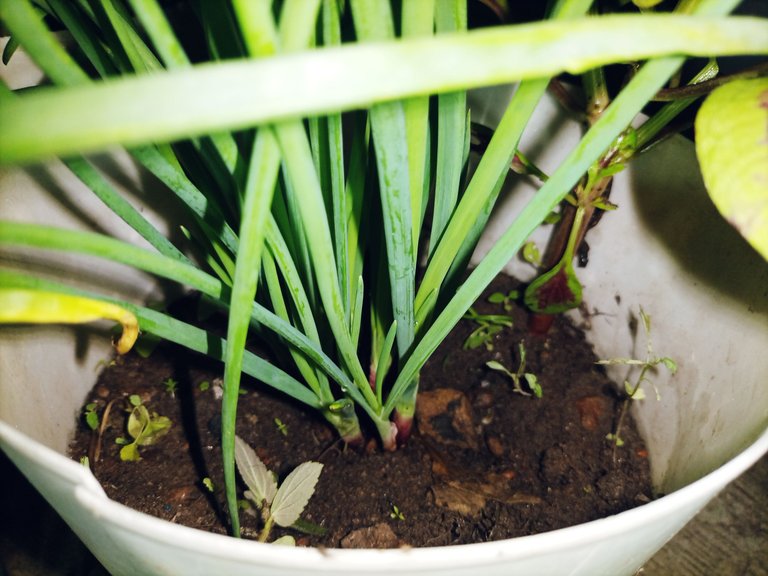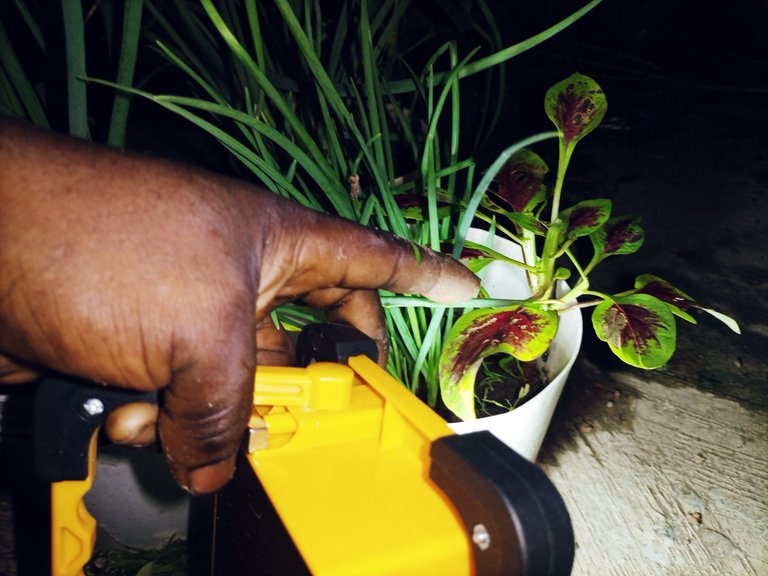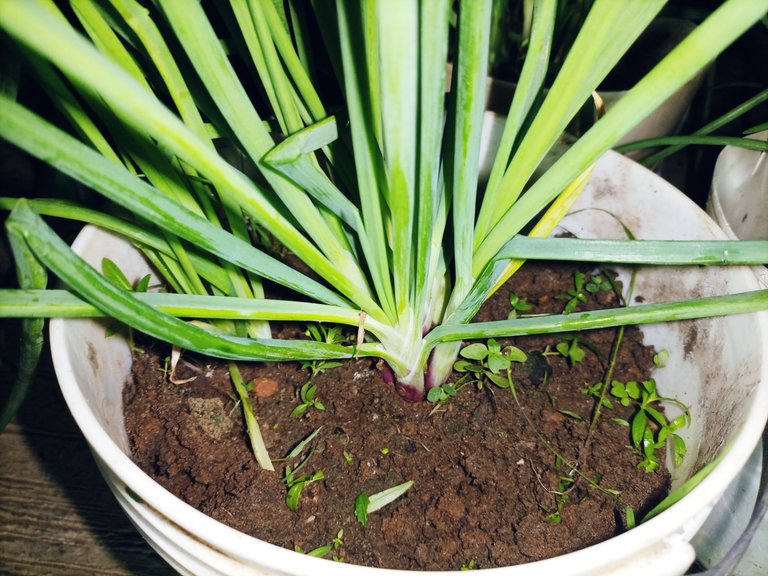 Camera Details. ( Infinix Note 7 )
MAIN CAMERA
Quad 48 MP, f/1.8, (wide), 1/2.0", 0.8µm, PDAF
2 MP, f/2.4, (macro)
2 MP, f/2.4Mobile, (depth)
2 MP, f/1.8, (dedicated video camera) - 128/6 model only
Features Quad-LED flash, panorama, HDR
Video 1080p@30fps
SELFIE CAMERA
Single 16 MP, f/2.0, 26mm (wide), 1/3.06", 1.0µm
Video 1080p@30fps
---
Thanks For Stopping by And checking Out My Blog 📝📖🗒️
---
Original content by me, @mattsanthonyit
---
Please important note▶️, order than any stated link in my post otherwise every other photographs used in my posts are originally taken and owned by me @mattsanthonyit, if you like them and wish to use any of my images please contact me privately. Thanks🔛.
---
🗓️Date Capture: 25/7/2021. 📸Medium capture: Infinix Note5 Smartphone. 🌍Location: Ilorin.Kwara State. Nigeria. 🕰️Time:10:34pm ⚡Posted with: peakd.com
---
If you actually like what you see😃😄😉,watch📷📺📸 and read📖📋 I would equally be grateful for an upvote♥️⚡ a very cool comment under my comment box or a reblog 🌀😏 for everyone to see ... and perhaps maybe you would like to follow me for more of my Post to show on your own feeds. Don't miss any of my Post.🔝. Special thanks to all who put big smiles on my face with Auto Upvote for always being supportive to me 💞💯.
---
Thank you for visiting my blog.
---
You Can As Well Join Me On Other Social Platform.
Twitter:
Check out Matthew O. Akinlotan [peakd @mattsanthonyit ] (@mattsanthonyit): https://twitter.com/mattsanthonyit?s=09
---
Instagram:
https://instagram.com/officialoluwagb...
---
YouTube:
[https://m.youtube.com/channel/UCPBPk8al3dnLy5xAWnbWT1w
---
Facebook:
( https://mobile.facebook.com/akinlotan...)
---
Hive:
---
⬇️⬇️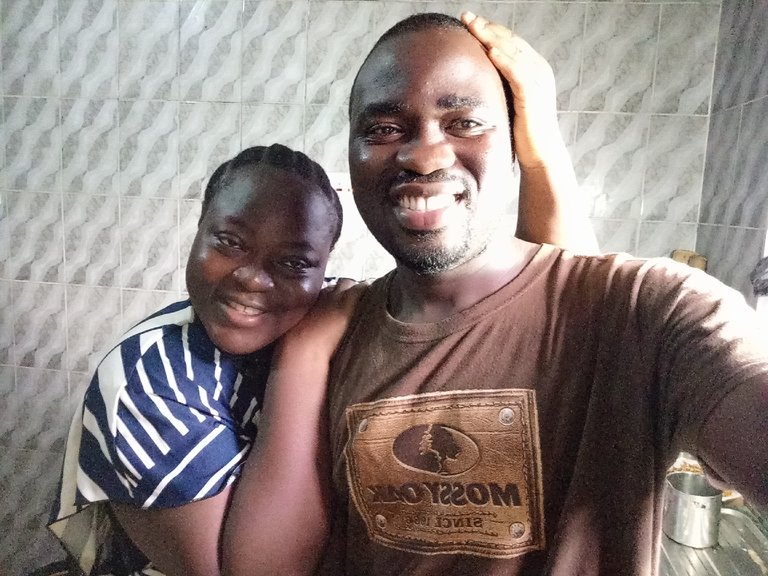 Matthew is a farmer and lover of Hive. HIVE has really helped my life to grow more healthier than I was, HIVE testimony. I'm a Dad, husband and a hustler. Farmer who loves animals, he practice what he preaches . He is also a Photographer, Traveller , Mr Chef ( Loves Cooking) and above all, he is a blogger and a vlogger♣️♠️.