The Repairing Of The Whole Poultry Wooden Cage || Preparation For New Arrival Poultry Broiler Birds.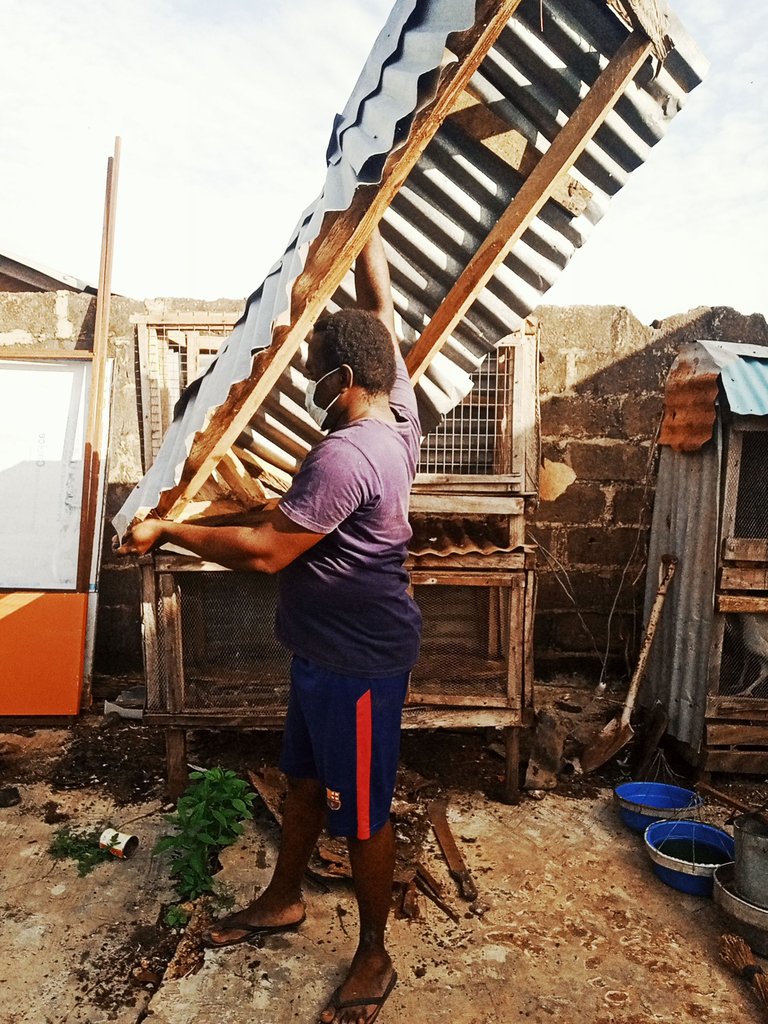 Hello Hivers 💕💞,
A total preparation for the arrival of the new poultry Birds which I Began two days ago and I have been on it for a couple of hours before now as such I took so many pictures of how it went. It wasn't a smiling task but I put all my efforts to make it successful through a hard work. I did not know the wooden poultry cage has gone rotten to that extent but I took my time to bring down the whole page then resolve the problem step by step. This is the way and manner it should go because the upcoming growing poultry Birds. they are just starting their life and they need more clean cage to stay and live.
So many people do not show today on steps even when they are on the farm or they're doing one thing or the other but I always putting that positive energy to Showcase or what I do practically. These are the steps I took when repairing the wooden cage from A to z.
I used to my hand drill to unscrew so many screw points in order to bring down there top roof cage. it is necessary at first because I was the one doing the whole job there wasn't any apprentice. So I had to give it one after the other.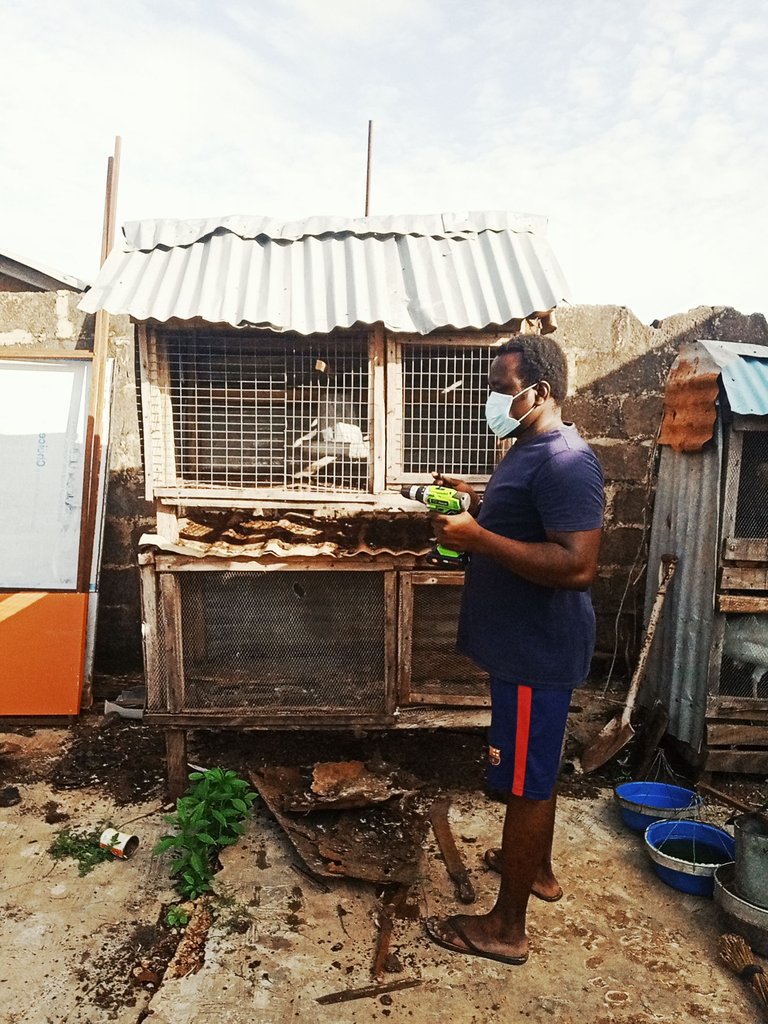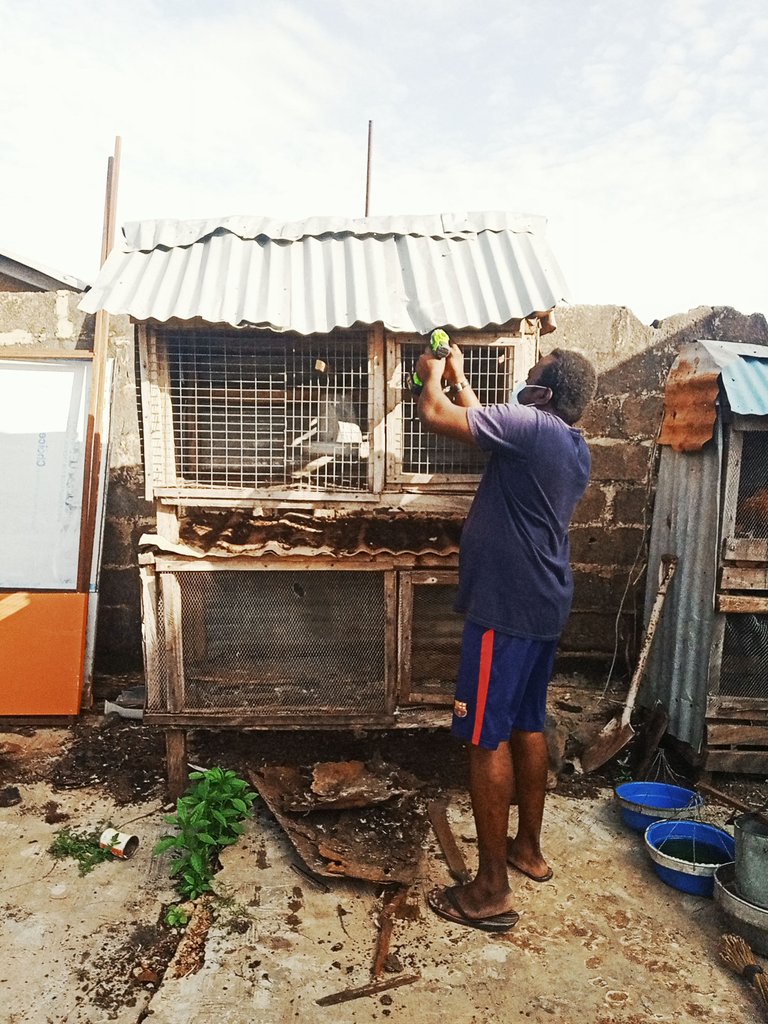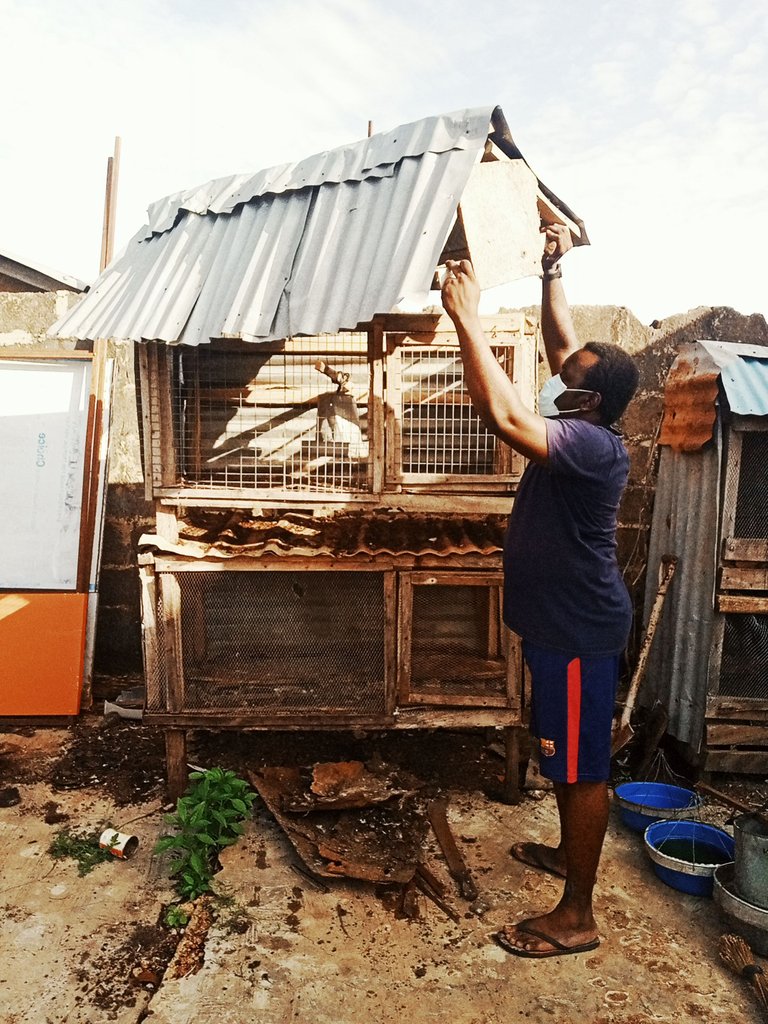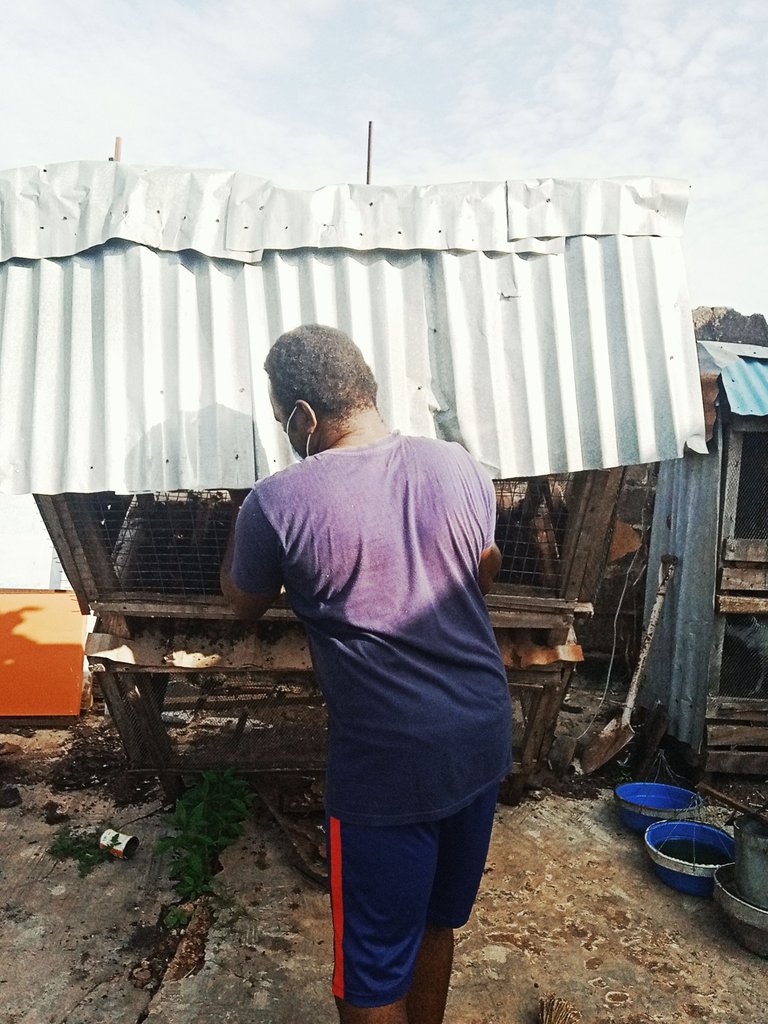 ---
After I unscrewed close to 10 screw that was two and a half inches long, I carefully carried up the wooden cage top in order to secure the whole poultry cage.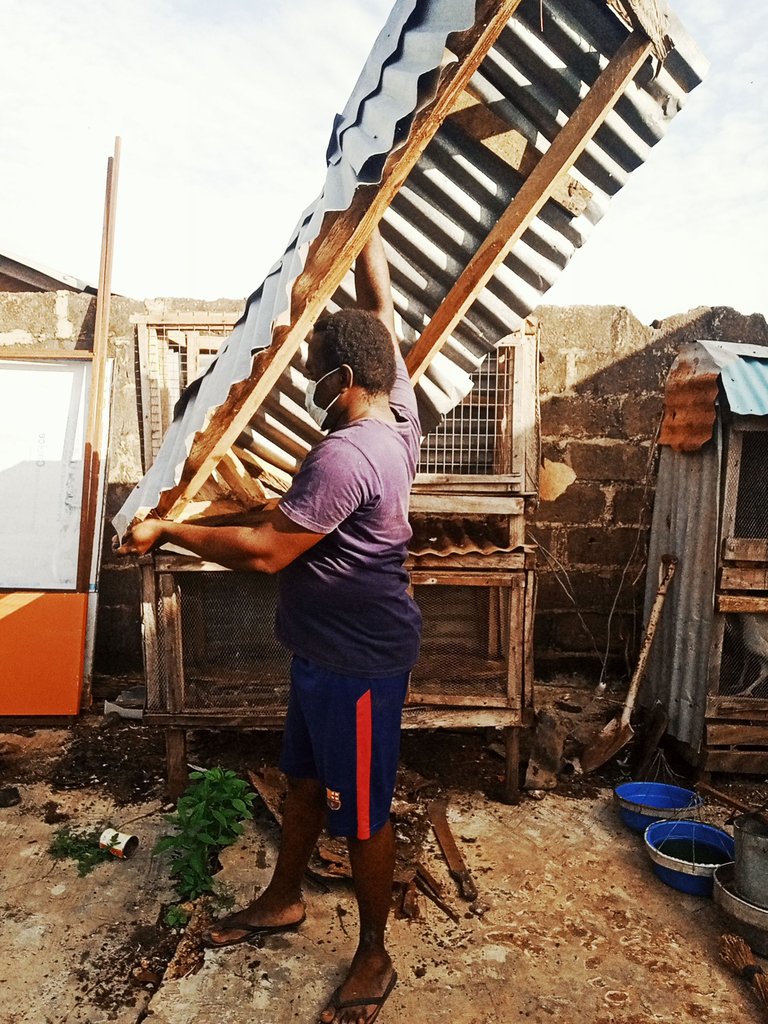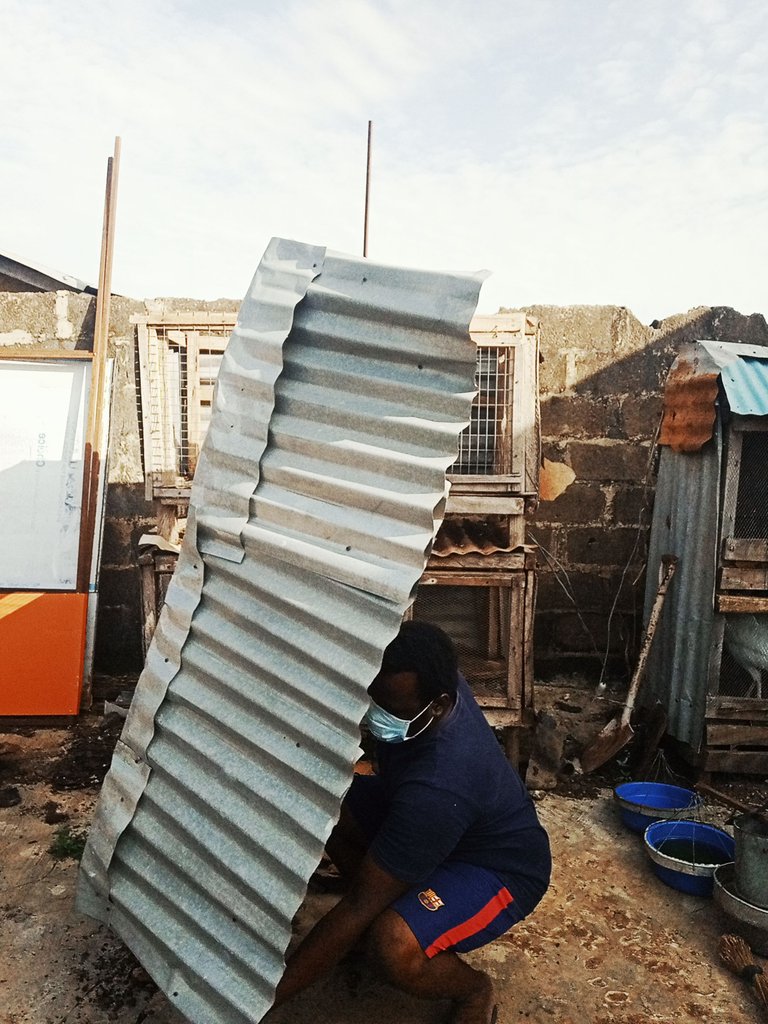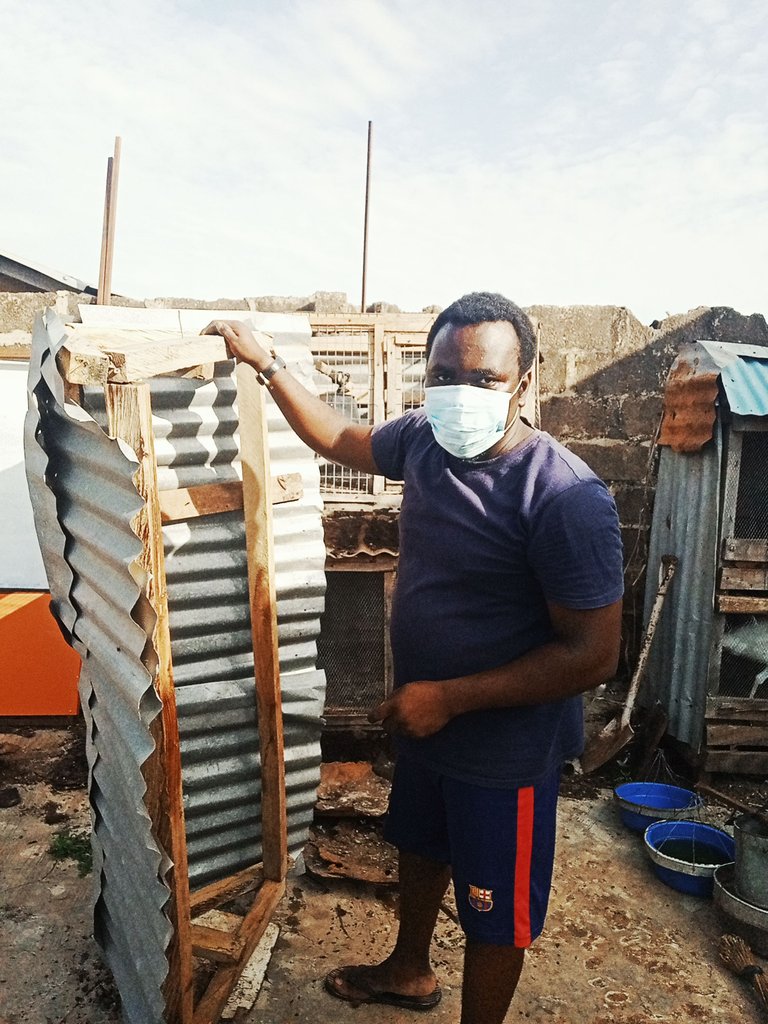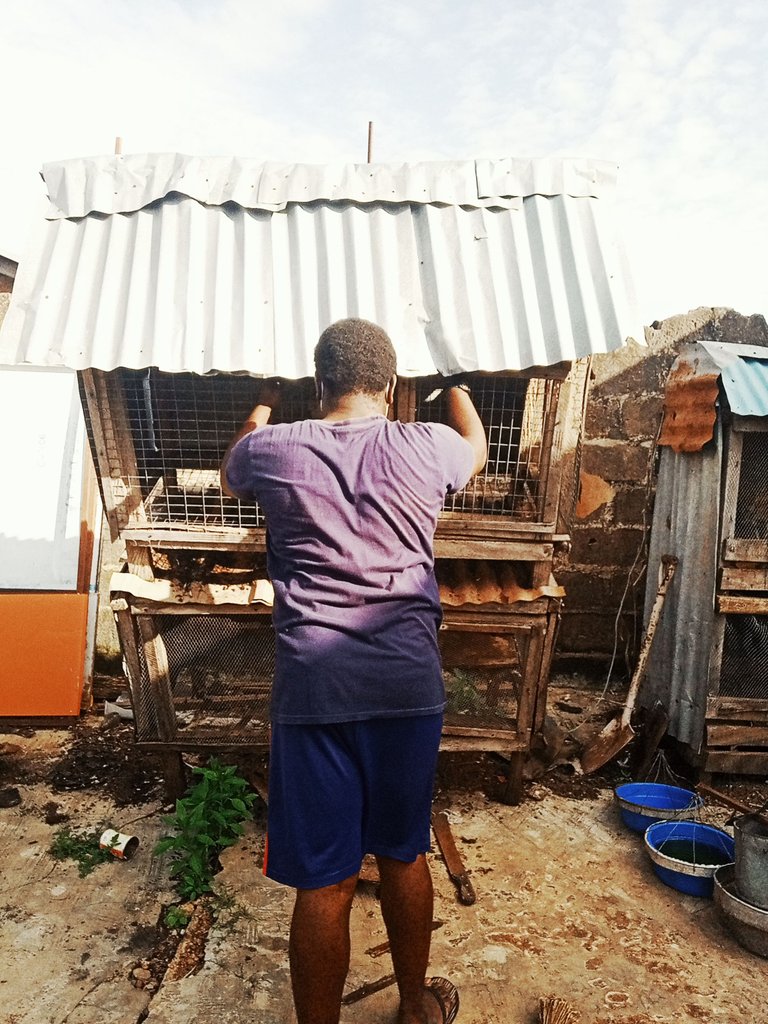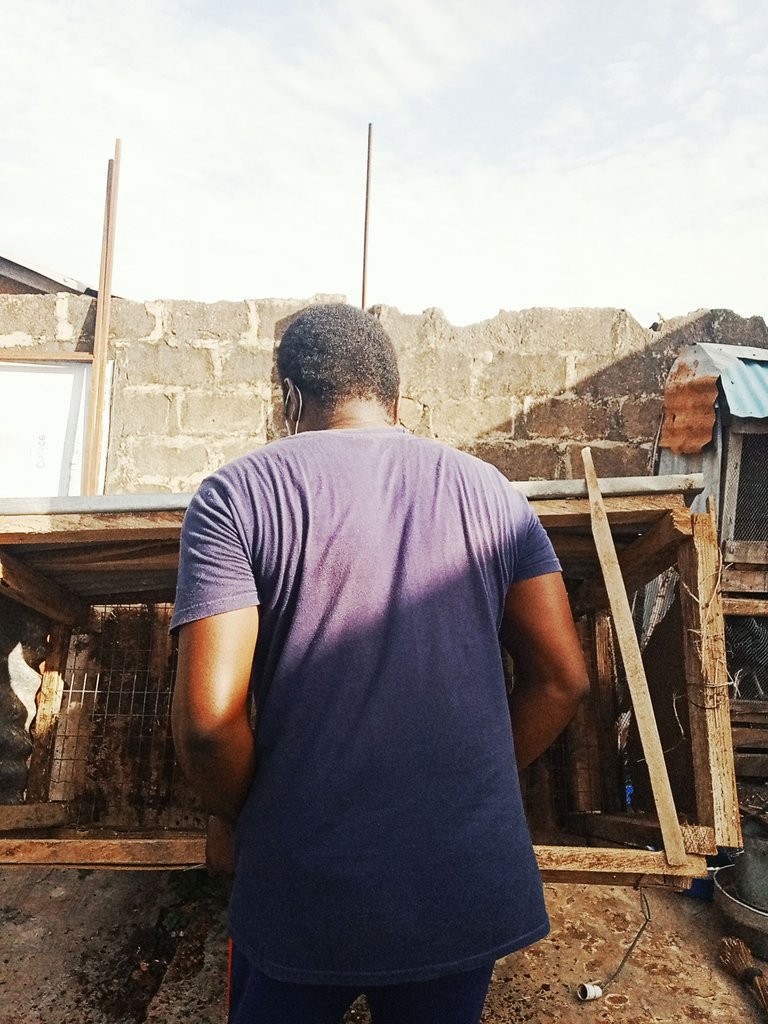 That after I also slightly drop down the whole cage itself in order to work underneath and also inside the cage.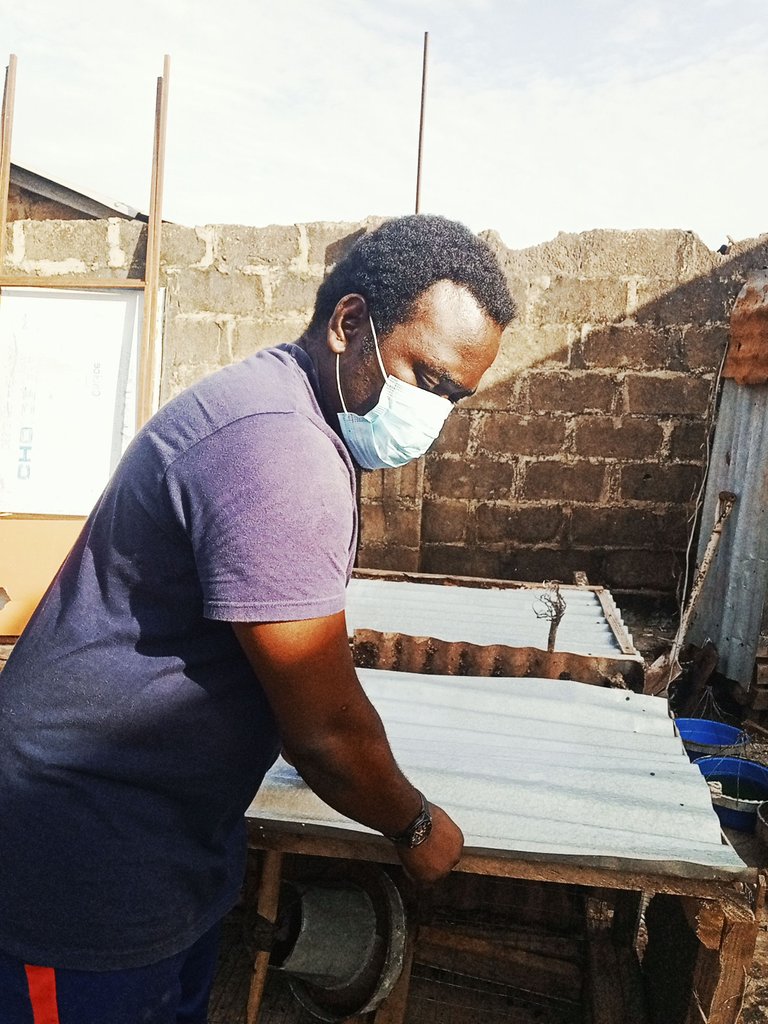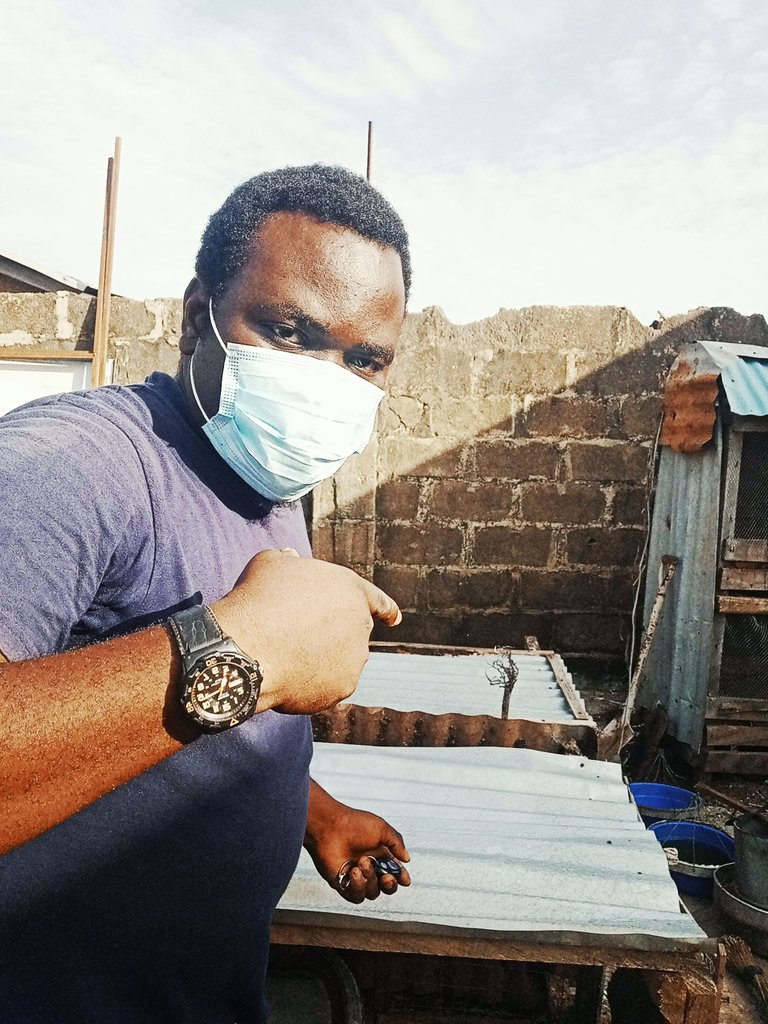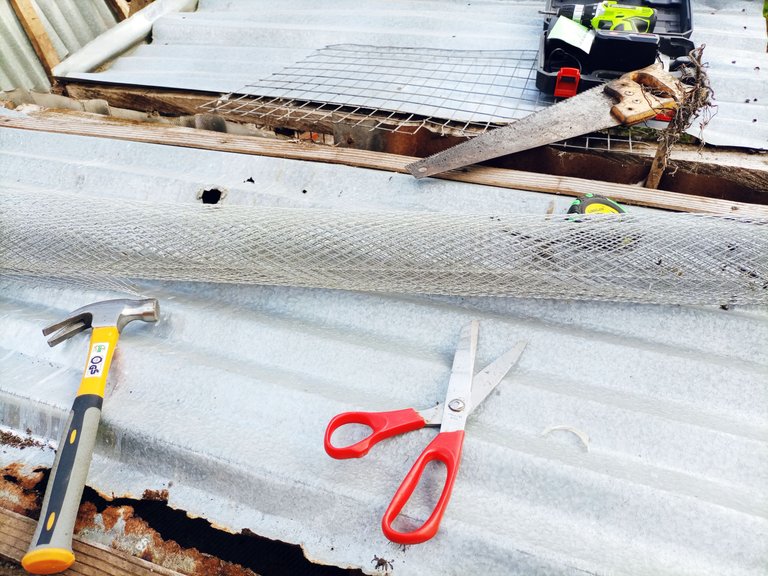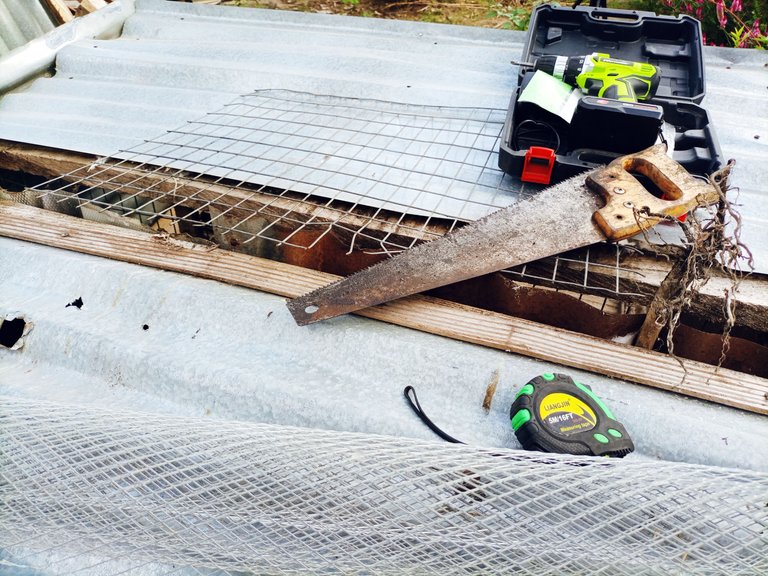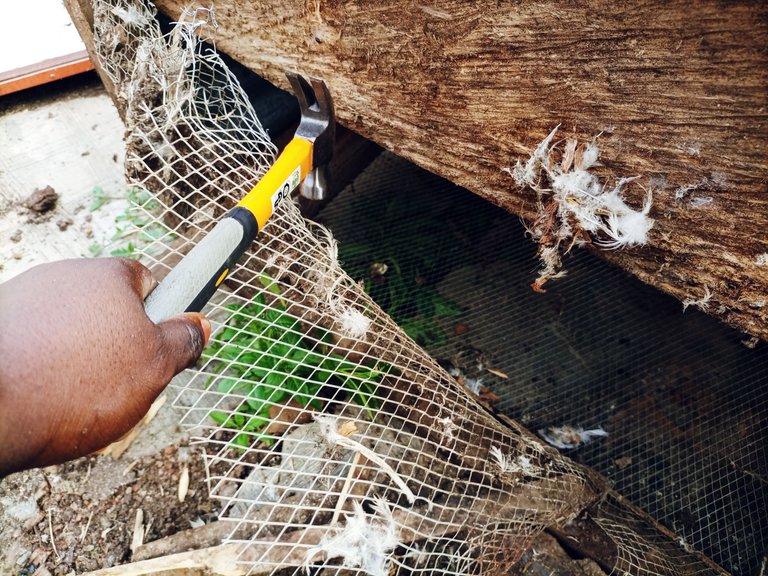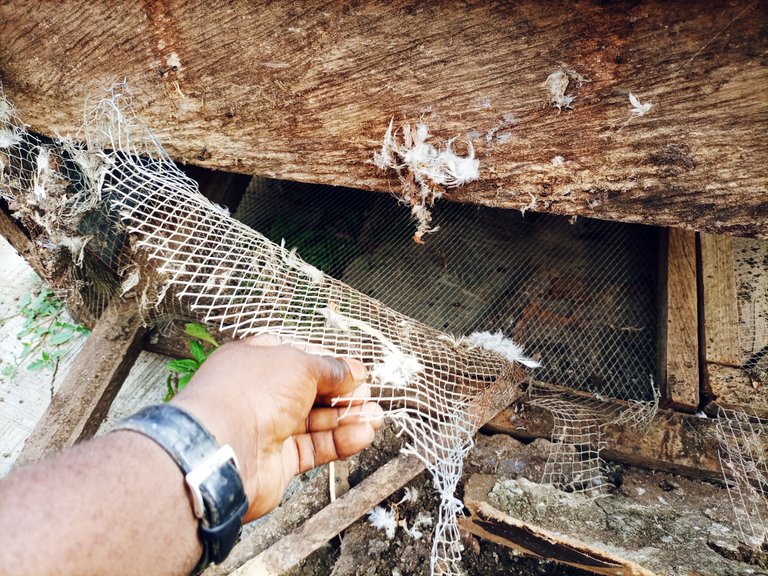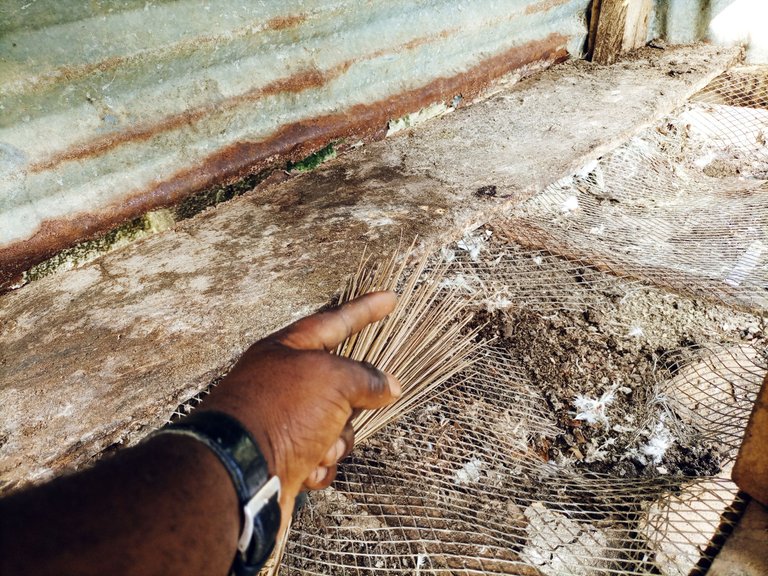 ---
This was when I was packing the remaining of the former poultry droppings which took me more than one hour to carefully Pack all into a empty poultry feed sack.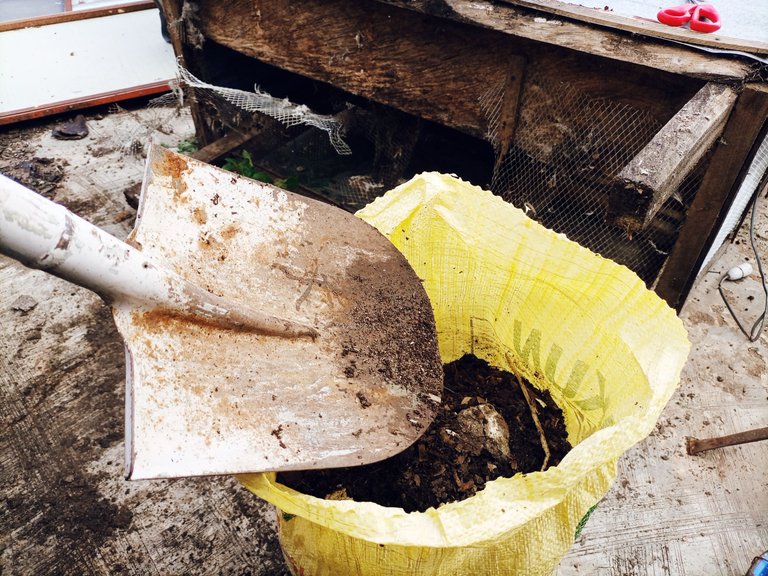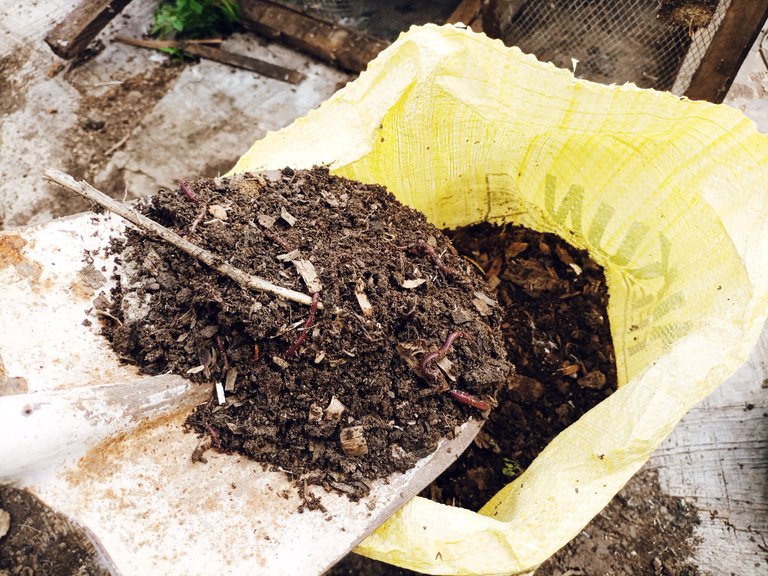 ---
After the sweeping of the floor and also I saw all these microorganisms down the Poultry ground.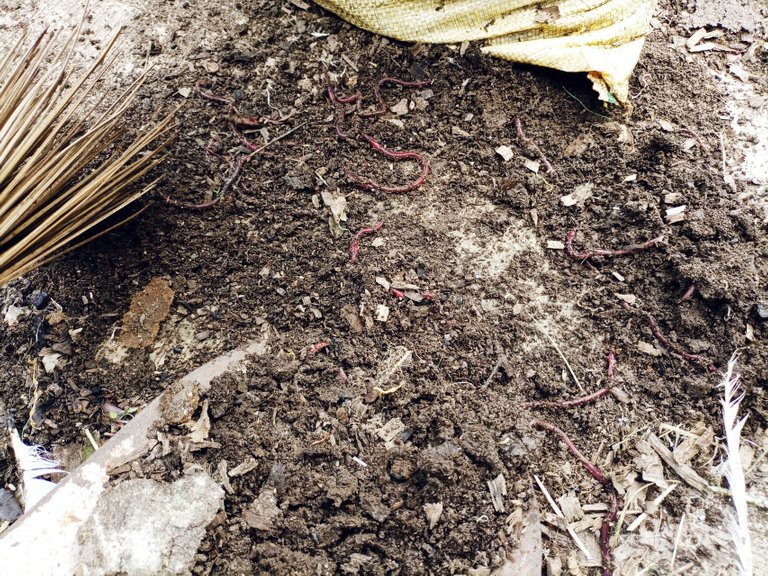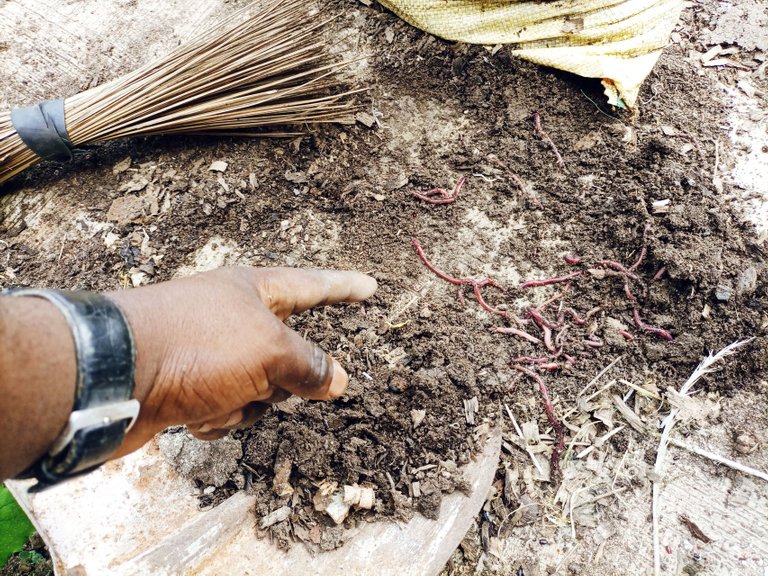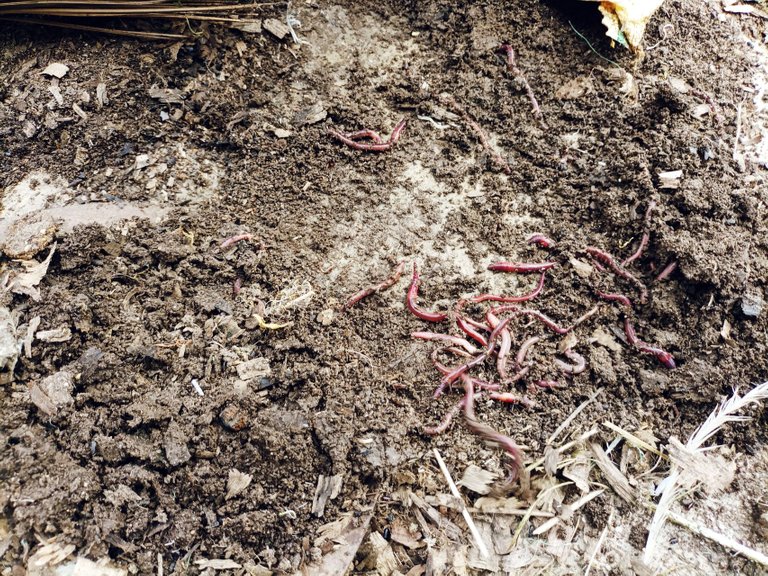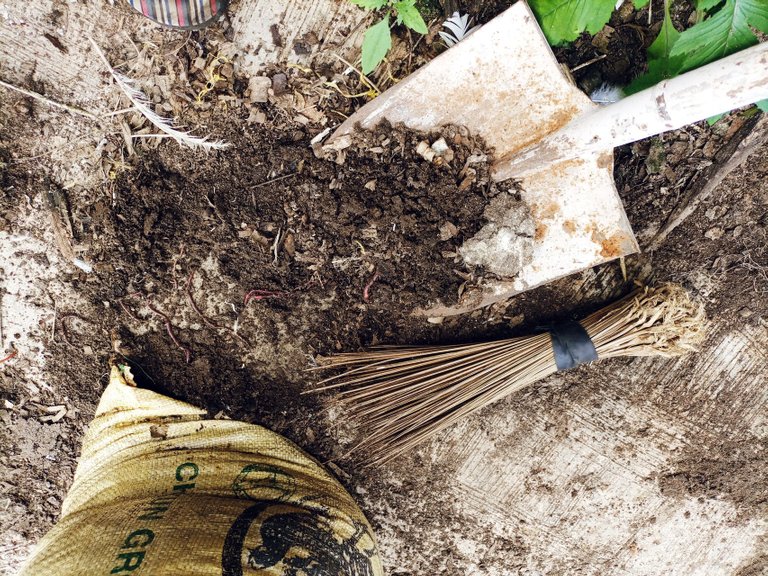 Camera Details. ( Infinix Note 7 )
MAIN CAMERA
Quad 48 MP, f/1.8, # Camera Details. ( Infinix Note 7 )
MAIN CAMERA
Quad 48 MP, f/1.8, (wide), 1/2.0", 0.8µm, PDAF
2 MP, f/2.4, (macro)
2 MP, f/2.4Mobile, (depth)
2 MP, f/1.8, (dedicated video camera) - 128/6 model only
Features Quad-LED flash, panorama, HDR
Video [email protected]
SELFIE CAMERA
Single 16 MP, f/2.0, 26mm (wide), 1/3.06", 1.0µm
Video [email protected]
---
Thanks For Stopping by And checking Out My Blog 📝📖🗒️
---
Original content by me, @mattsanthonyit
---
Please important note▶️, order than any stated link in my post otherwise every other photographs used in my posts are originally taken and owned by me @mattsanthonyit, if you like them and wish to use any of my images please contact me privately. Thanks🔛.
---
🗓️Date Capture: 27/9/2021. 📸Medium capture: Infinix Note5 Smartphone. 🌍Location: Ilorin.Kwara State. Nigeria. 🕰️Time:7:58am ⚡Posted with: peakd.com
---
If you actually like what you see😃😄😉,watch📷📺📸 and read📖📋 I would equally be grateful for an upvote♥️⚡ a very cool comment under my comment box or a reblog 🌀😏 for everyone to see ... and perhaps maybe you would like to follow me for more of my Post to show on your own feeds. Don't miss any of my Post.🔝. Special thanks to all who put big smiles on my face with Auto Upvote for always being supportive to me 💞💯.
Twitter:
Check out Matthew O. Akinlotan [peakd @mattsanthonyit ] (@mattsanthonyit): https://twitter.com/mattsanthonyit?s=09
---
Instagram:
https://instagram.com/officialoluwagb...
---
YouTube:
[https://m.youtube.com/channel/UCPBPk8al3dnLy5xAWnbWT1w
---
Facebook:
( https://mobile.facebook.com/akinlotan...)
---
Hive:
---
⬇️⬇️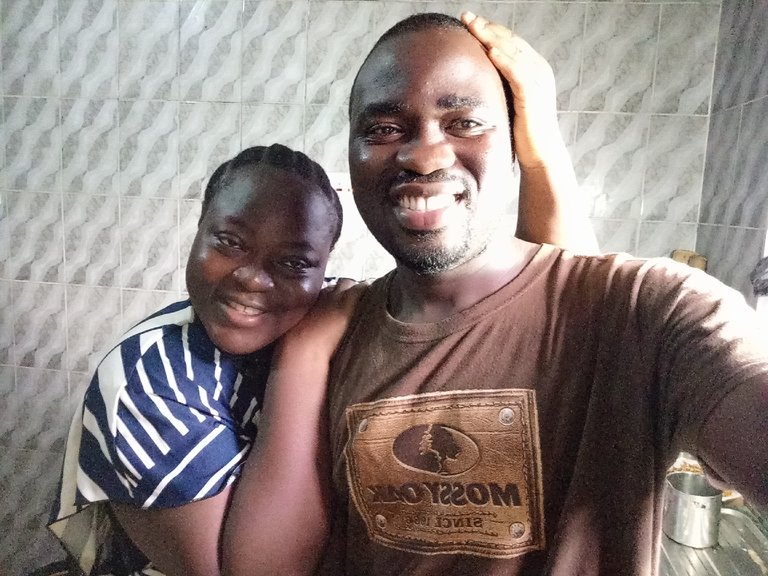 Matthew is a farmer and lover of Hive. HIVE has really helped my life to grow more healthier than I was, HIVE testimony. I'm a Dad, husband and a hustler. Farmer who loves animals, he practice what he preaches . He is also a Photographer, Traveller , Mr Chef ( Loves Cooking) and above all, he is a blogger and a vlogger♣️♠️
---
---