POB staking details - 2nd May to 8th May - @onealfa leading the charts this week.

Good morning to everyone . I had announced previously that I will post data every Sunday regarding staking POB.
@proofofbrainio and others will upvote them itseems .
This is a win -win for both stakers as well as community since it reduces liquid supply .
So I just retrieved the data for the past week -
Note
This contains staking POB data from 25th April to 1st May. ( Sunday to Saturday)
Data related to POB staking
How many times did people stake in the past week ?
1710 ( last week = 1573 times)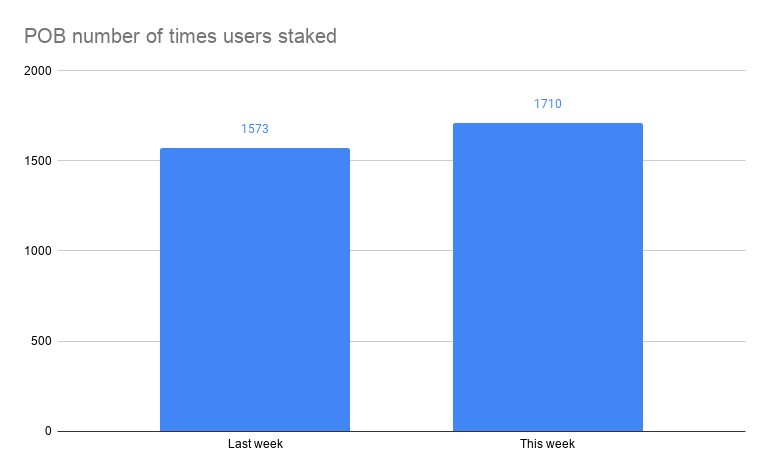 How many unique users staked POB?
440 (last week = 382 users)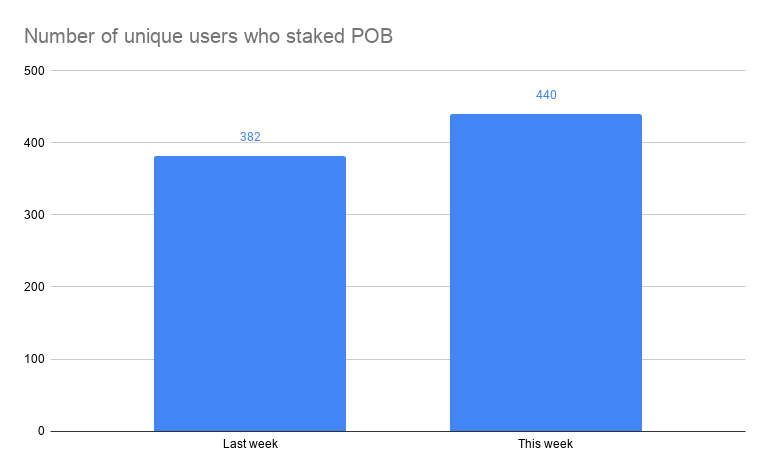 Total POB staked during this period
41540.83 POB (last week = 35163.69 POB )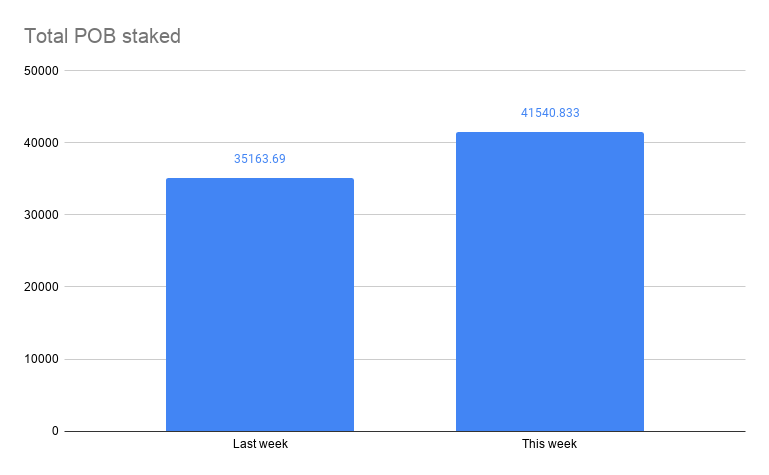 Mean POB staked at once
24.29 POB ( last week = 22.35 POB )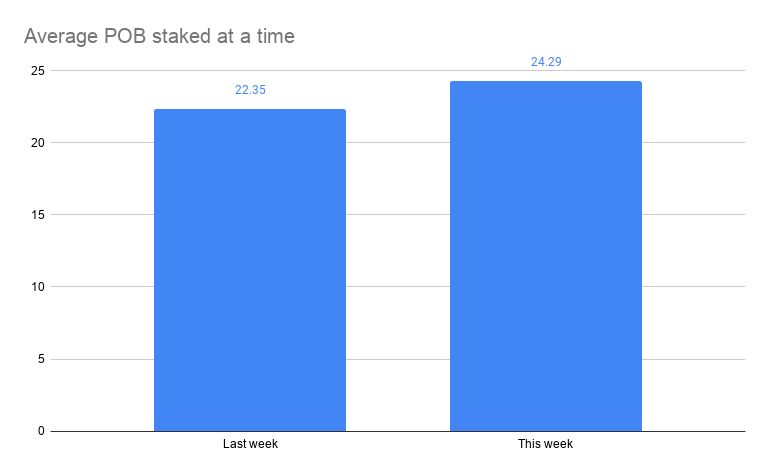 Top 25 stakers
@onealfa.pob is just breaking the charts right now .
So @proofofbrainio here is the data you needed.
You can just click on the username , go to their account and upvote :)
---
Note: All the rewards from this post will go directly to Engagement Project .
---
If you find any mistakes , let me know , I will fix it :)
---
Regards,
MR.
---
Posted via proofofbrain.io
---
---