WHY AND HOW ON HIVE: NEWBIES INITIATIVE TASK 2.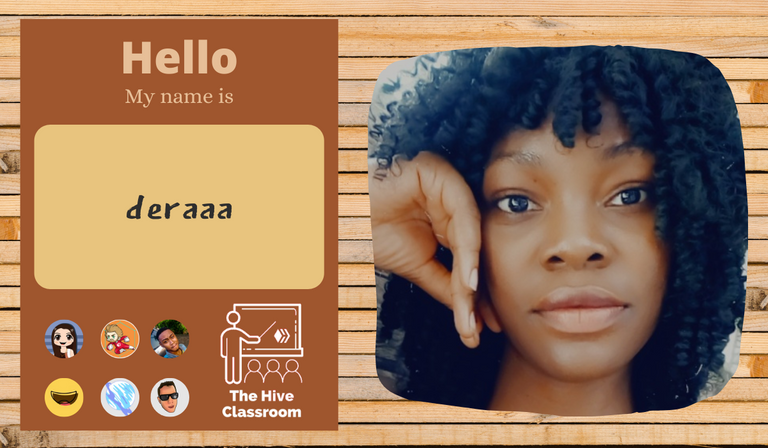 Thank you @starstrings01 and @projectmamabg, also to @aliento and other curators for this project. The Newbies Initiative has been awesome, not only giving you the chance to be noticed, but bringing others to your light as well.
This is the second task of the N.I.P(Newbies Initiative Program) and I was very eager to share this to the world. I happened to be part of the meeting on Discord at the Smile Server and I really enjoyed it.
WHY MUST YOU AVOID PLGIARISM?
Plagiarism is a crime. In big shot publishing companies, you could get sued for it and on Hive it is frowned upon. Hive is all about original content. Which means, for your sake and the sake of others, be creative and post your content. Also, references are good and could be a necessity but it becomes bad when it takes more than 30% of your post. In order not to end up with a bad reputation, avoid plagiarism. It should be noted that when you copy and paste, you're found out. Hive is really particular when it comes to this subject and would take active measures against anyone who violates its rules.
HOW DO YOU SOURCE A TEXT OR IMAGE ON HIVE AND WHY DO YOU HAVE TO SOURCE TEXTS AND IMAGES THAT ARE NOT YOURS?
Images or pictures speak words too. Whatever is on a picture conveys a message to it's audience. Sourcing a text or image is a must in order to avoid complicated situations in the future. Also make sure that the pictures you're getting are free and totally liberal to use. Some pictures require payment. I use Pixabay and Pexels most times and I source it like this:
The text can be anything you want. In my case, i use [source] and then (insert the link to pictures or texts). You don't space it, so once again it goes like source.
In sourcing a text, it is preferable to use this >
You put the sign before pasting your copied text and it appears just like this:
My name is Deraa.
WHY SHOULD YOU NOT TAG NUMEROUS PEOPLE ON YOUR POST?
Tagging is essential on Hive but don't spam. Most people don't appreciate their name being every where in every single post. I hardly tag people unless it is completely necessary. Also, in my opinion, tagging too much people all the time, makes you look desperate. You get the wrong form of attention and you could end up being downvoted by a whale. That would really be bad which is why we are advised to post in communities related to what we are posting about.
WHY SHOULD YOU NOT PUBLISH SAME ARTICLES NUMEROUS TIMES?
Because it gets boring. No one wants to read the same thing over and over again. It is good to move on to new topics and find new challenges. This keeps you in the limelight. People want their thirst quenched by creativity. When your articles border on new and creative content, it sparks interest. In my personal opinion, I would not indulge in reading the same thing or something similar. Before you go ahead and write about something, weight the probabilities that people have already read them. Be versatile and change tactics. Don't stick to one subject or topic of interest, if it means you should join contest and projects, go ahead and do it. If it means you should broaden your news zone, do it.
WHAT IS THE ACCEPTABLE AMOUNT OF ARTICLES YOU CAN PUBLISH PER DAY?
Okay, I have been trying to load this video because I got caught off at some point during the class but to my understanding, I think that it should be two. You don't want to spam Hive but you also don't want to be silent. So two post per day is perfect.
WHAT IS THE IMPORTANCE OF ENGAGEMENT?
Wow. This part can not be overemphasized. Engagement goes a long way than your introductory post and tags. When you engage in other people's post, you gain exposure which is ultimate for growth. Ask questions, write comments and also upvote fellow Hivers. Hive is not only about profit, it is also giving back. The more you give, the more you receive. Try to support fellow newbies as well.
WHAT OTHER POINTS DID YOU LEARN FROM THE VIDEO?
I was already part of the class and at some point I was cut off from some information. I seemed to have misunderstood what CTP was and began using it in all my post until I watched this video yesterday.
---
---