What you might not know about Anxiety
Most people who suffer from anxiety do not know what it actually is. Feelings are never good or bad; rather, they are a blend of physical and mental responses that help us react to a particular situation.
In the case of anxiety, the response may be an automatic response to particular stressors that we encounter in our lives. For example, feeling stressed out at work is a common human reaction to having to work long hours on the computer. This stress helps us make decisions like staying up late, taking short trips, or even getting a short errand done. When we are constantly exposed to stress, this causes the brain to release hormones that create feelings of anxiety.
Feelings are not always good or bad. Sometimes, our bodies just need to be reassured, which is why we experience such overwhelming emotions. Sometimes, when we are nervous about meeting a certain person for the first time, this anxiety can actually be helpful because it makes us stay away from potentially dangerous situations.
It makes perfect sense to feel afraid when something unknown or potentially unsafe is about to happen. However, when the fear is for something that we know is really not a threat, then this particular anxiety becomes unhealthy and destructive.
Our bodies and minds can tell us when we are putting ourselves in harm's way. When we feel threatened, we experience physical symptoms that include increased heart rate, sweating, and trembling. We might also experience chills and dizziness. Regardless of how we experience these symptoms, they tell us that something is just not right and we need to get help.
Even if our anxiety is not particularly harmful, we can still benefit from seeking treatment. If our anxiety is a result of something that is not harmful at all, it is certainly understandable that we would want to get help. However, sometimes our anxiety is as a result of our inability to recognize that it is all right to seek help. Recognizing when we are being helped by anxiety is important because it will help us to reduce our own anxiety.
The most common types of anxiety that we experience are social anxiety, work-related anxiety, or some type of fear of the unknown. These types of anxious feelings may be caused by meeting someone new or facing a stressful situation that we find ourselves unprepared for. For example, if you meet a new person for the first time and you feel threatened by them, that is considered a social anxiety event.
In situations like this, it is good to simply walk away from the situation until you feel better. If you are having a difficult time doing this, there are some techniques that you can use. One is to practice walking away and reassuring yourself that the person is not dangerous. You may also want to make a mental note of where you parked and how long you were in the area. This way, if you come across the same situation again, you can reference your notes and know that you are prepared.
Work-related anxiety is somewhat different. In this type, we feel intense stress whenever we are around people who are either our boss or our coworkers. This stress can make us feel physically ill, as well. Sometimes, even when not at work, we may feel as if the stress is affecting us physically. We may wonder why we are being so stressed, as if we aren't working hard enough. Recognizing that the root cause of the anxiety may be related to our work situation, therefore, can help us to reduce the anxiety and get back to work.
Another type of anxiety is from the unknown. We may not understand why we feel the way we do, or we may not know how to fix the problem. When this type of anxiety occurs, we may feel as if we cannot relax and face the situation that is causing the anxiety. If this happens often, however, it may be helpful to understand some of the underlying reasons so that we can more easily cope with the situation...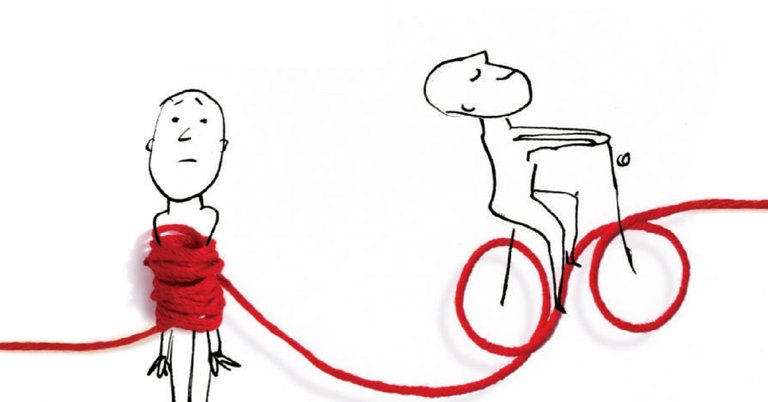 Photo credit
---
Posted via proofofbrain.io
---
---