Fungifriday | four types of beautiful mushrooms that grow in the wild
Hello dear friends, good night wherever you are. I'm back here and tonight I want to show you four beautiful types of mushrooms that I have captured. The four mushrooms are Clitopilus hobsonii, Marasmius epiphyllus, Dacryopinax spathularia and biting mushroom to all of you in the
#FungiFriday
community organized by
@ewkaw
. Hope you all have fun tonight.
---
---
Clitopilus hobsonii
---
---
I found this fungus Clitopilus hobsonii growing on a rotting banana tree. This mushroom is also classified as a small white mushroom that is pleurotoid in shape. The most interesting thing about this fungus is that the spores are jagged although the bumps are actually very difficult to see. This mushroom also includes mushrooms that are easily found in various places.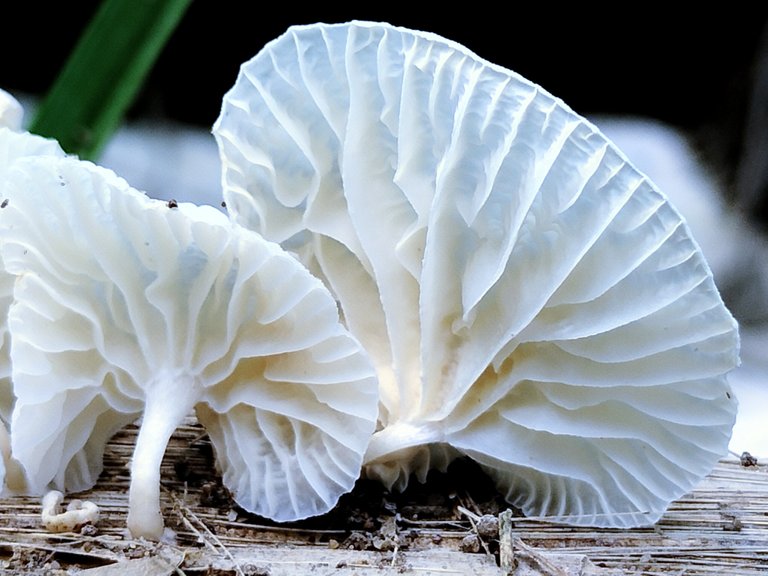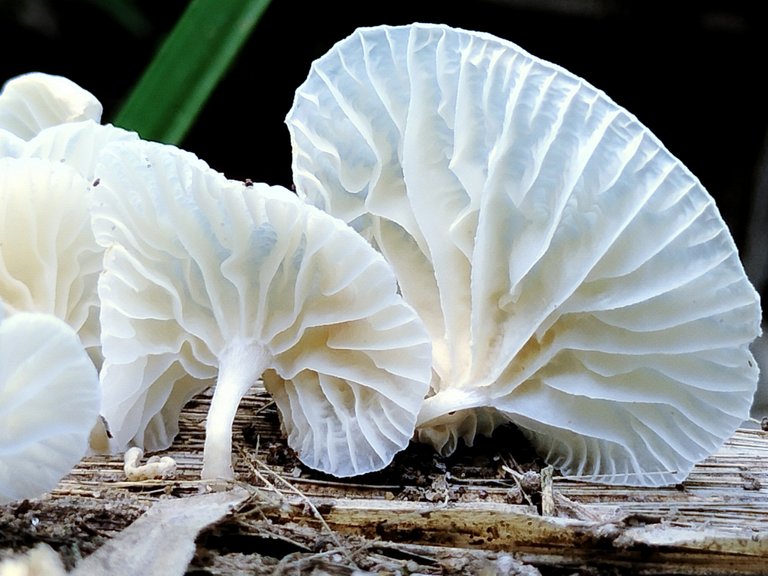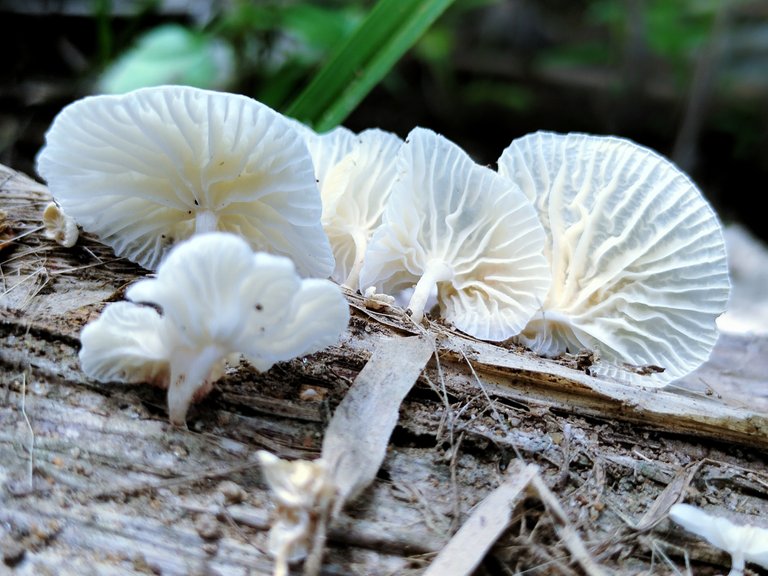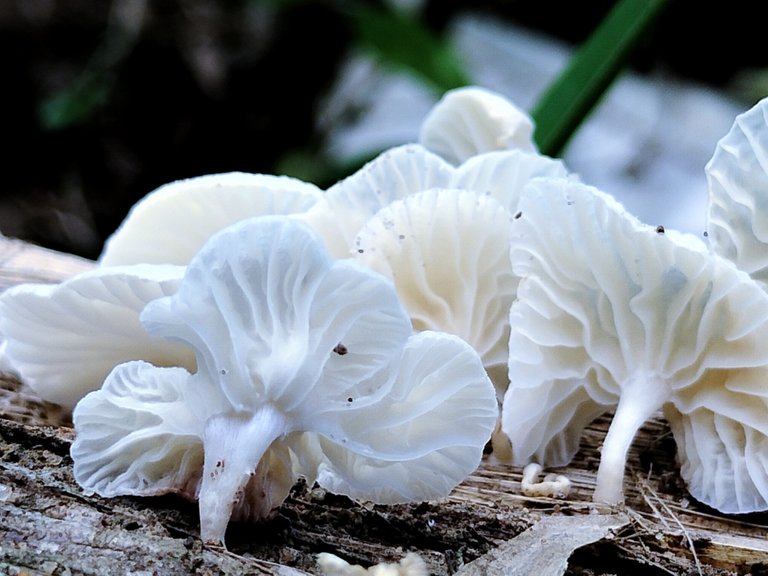 ---
---
Marasmius epiphyllus
---
---
When I discovered the Marasmius epiphyllus mushroom thriving on the hay I was so attracted by its beautiful color that its tiny size could be a challenge for me. At first it was a little difficult to take pictures and after I zoomed in a few times and finally I managed to capture it even though the picture was not so perfect, but I was happy.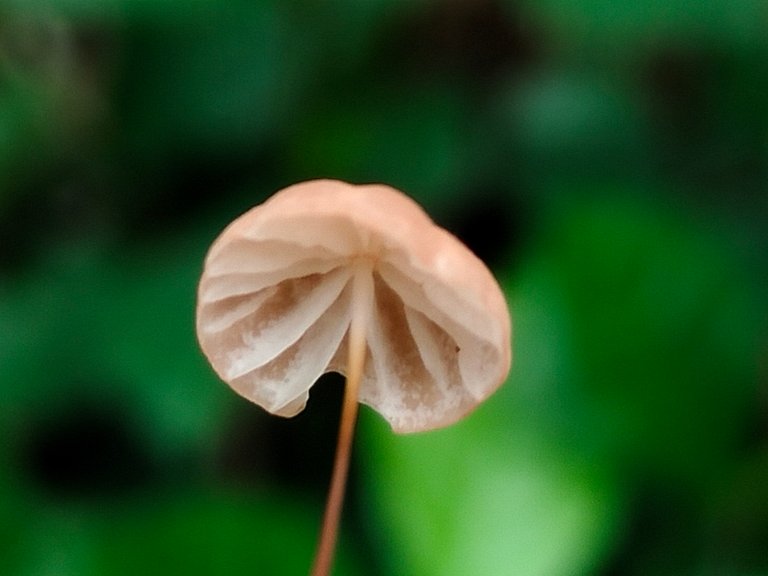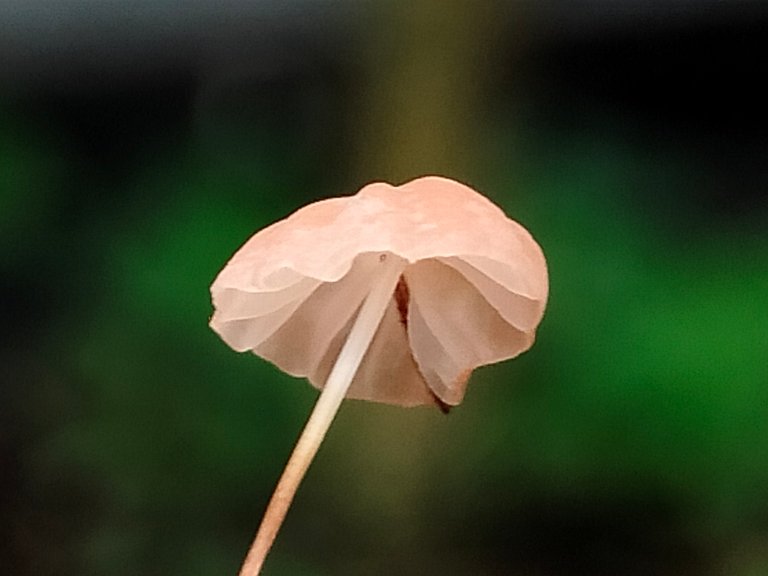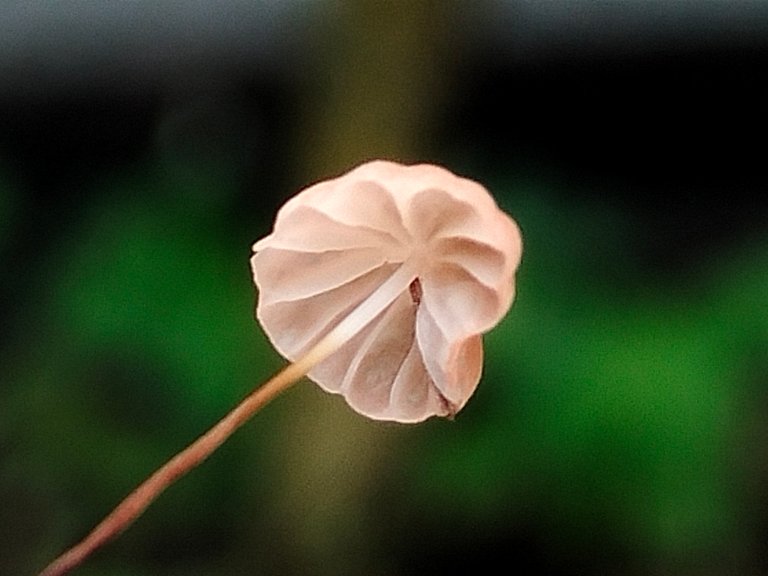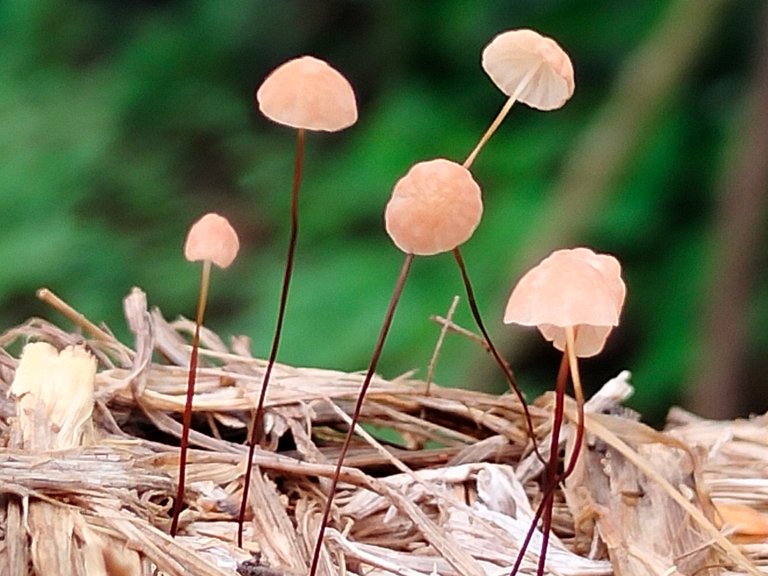 ---
---
Dacryopinax spathularia
---
---
This mushroom is also a challenge for me, its size is no less small. But the difference is that when I photograph it, it's not as difficult as when I photograph the Marasmius epiphyllus mushroom, maybe because of the effect of its super bright color. This mushroom is very soft like yellow jelly.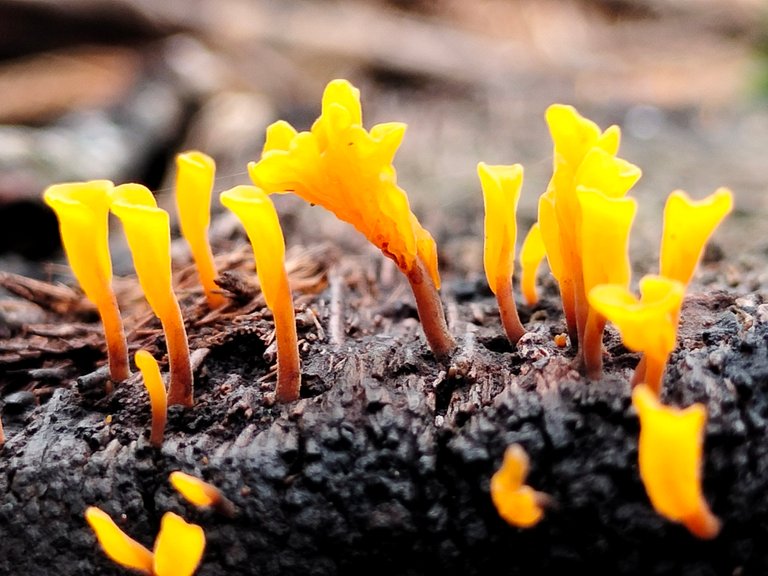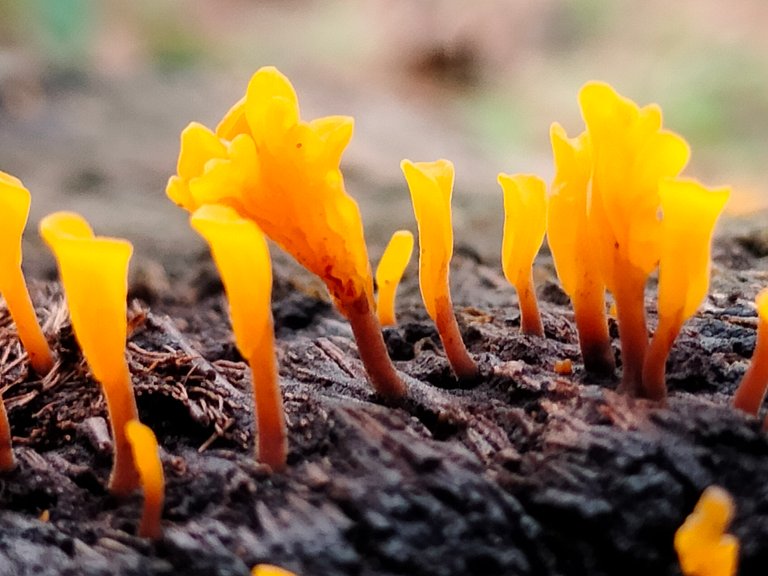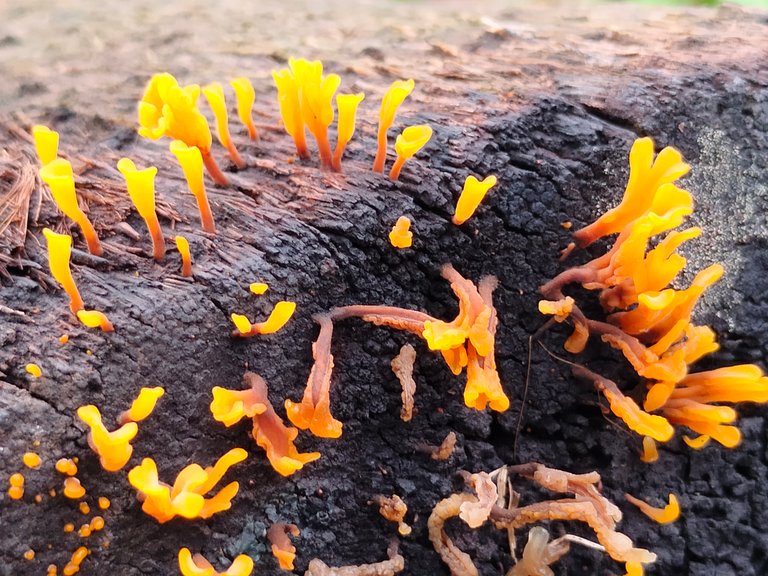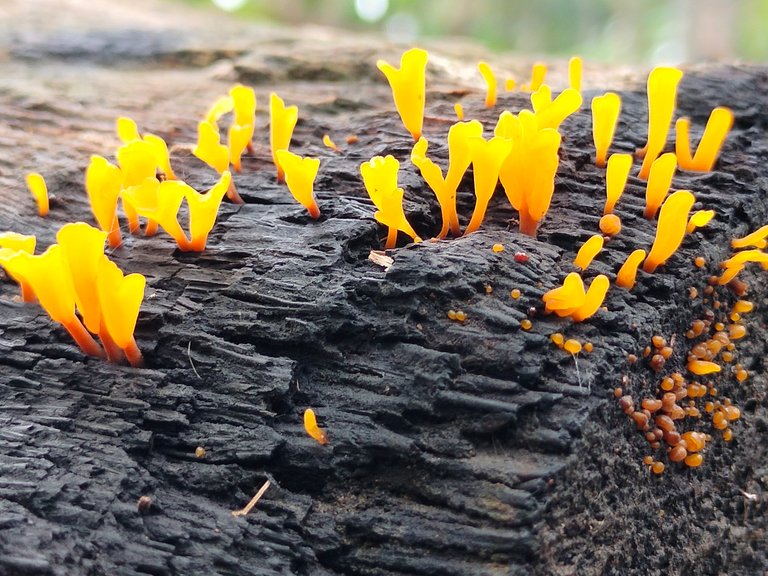 ---
---
biting mushroom
---
---
The shape of this mushroom is very beautiful if you look closely, it is very similar to a fan and the texture of the body is also very dense but supple. I found this fungus on a dead kedondong tree.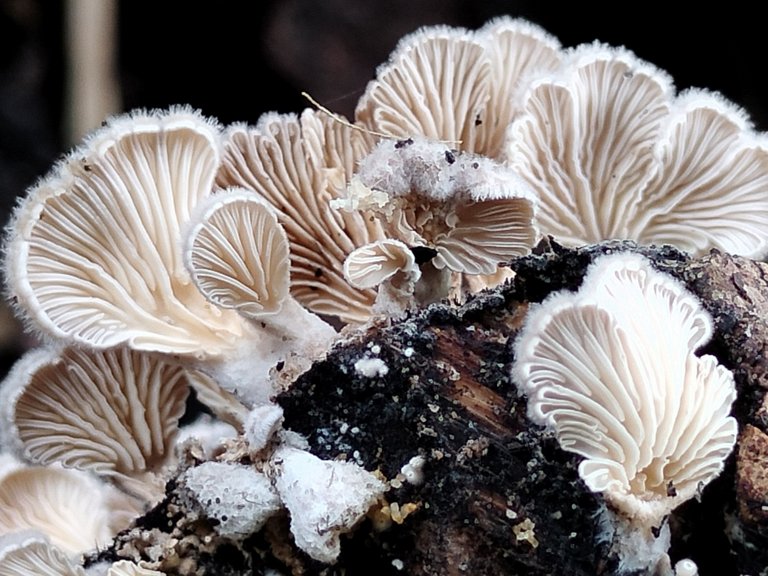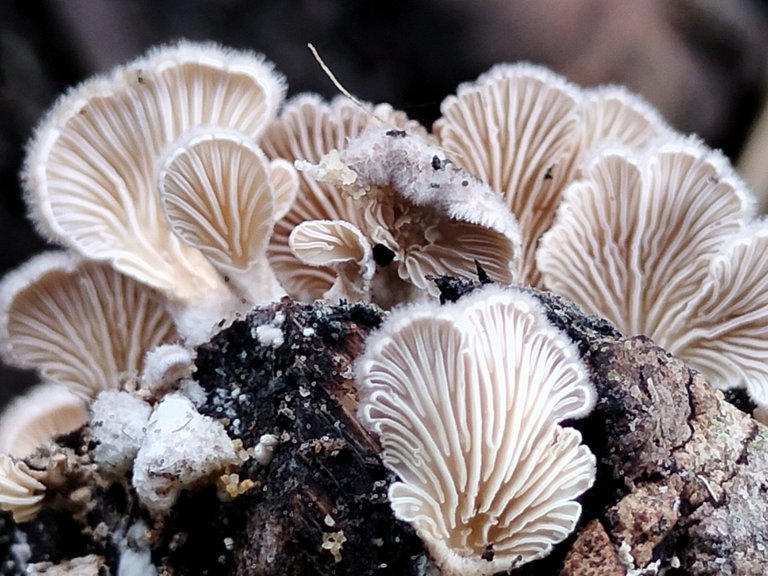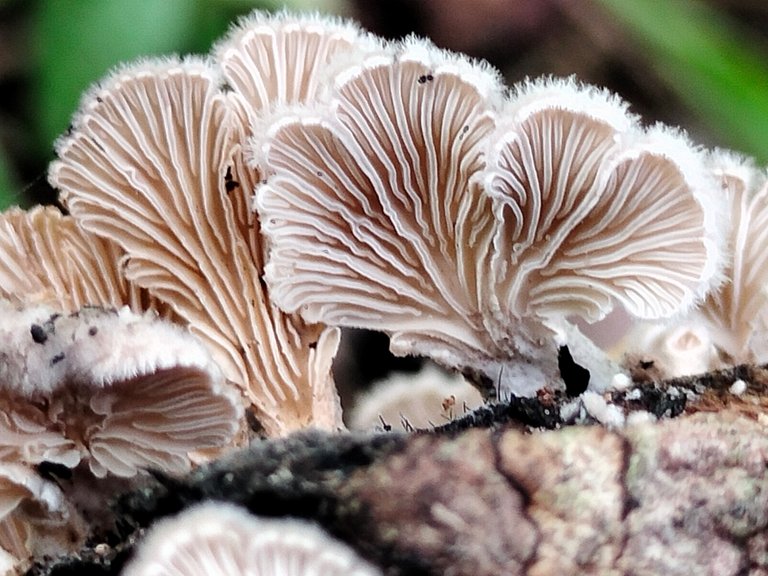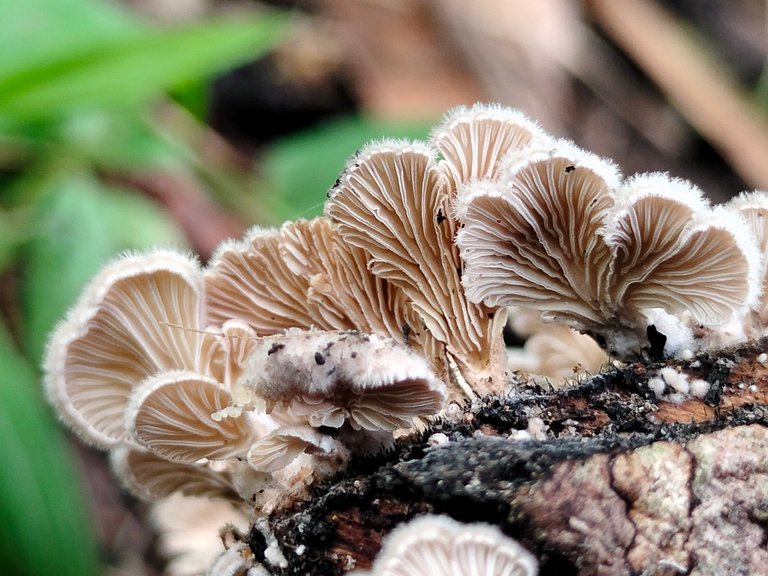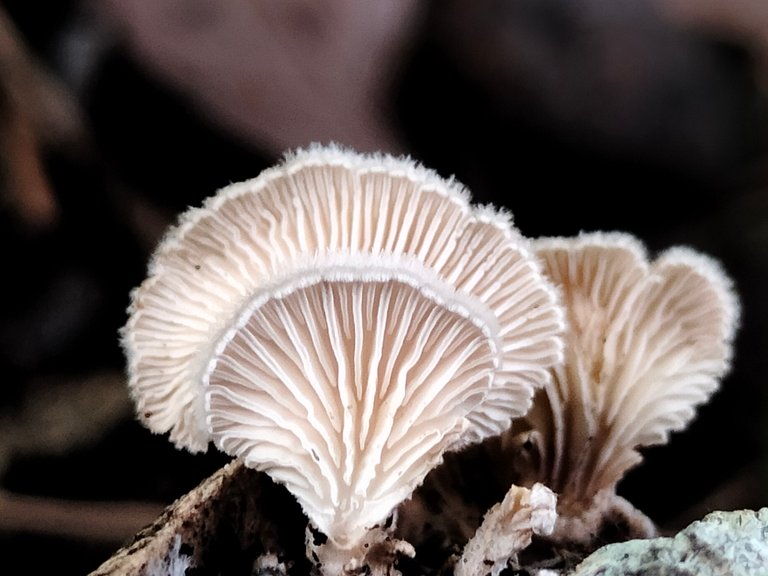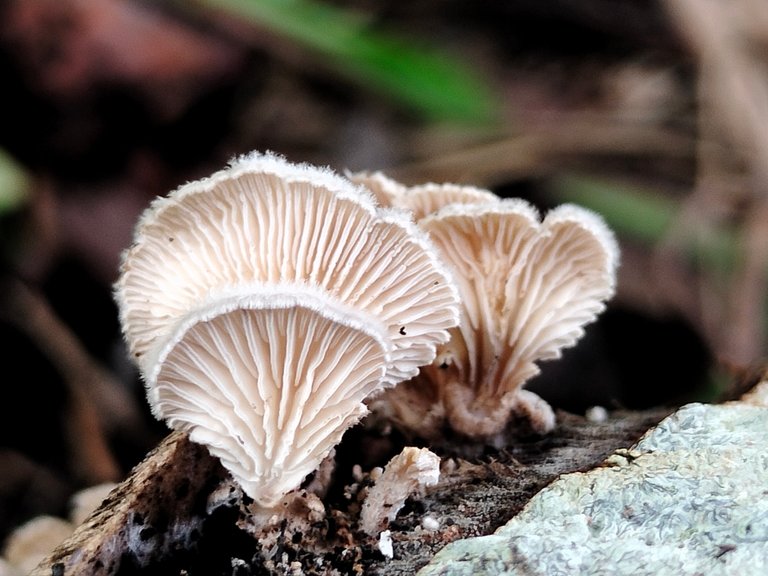 ---
---
| 📷 Image | information |
| --- | --- |
| Camera Used | Realme 7i |
| Type | Android |
| Photografer | @ekachiyuni |
| Location | Indonesia |
---
---
---
---