Hello selfie lovers,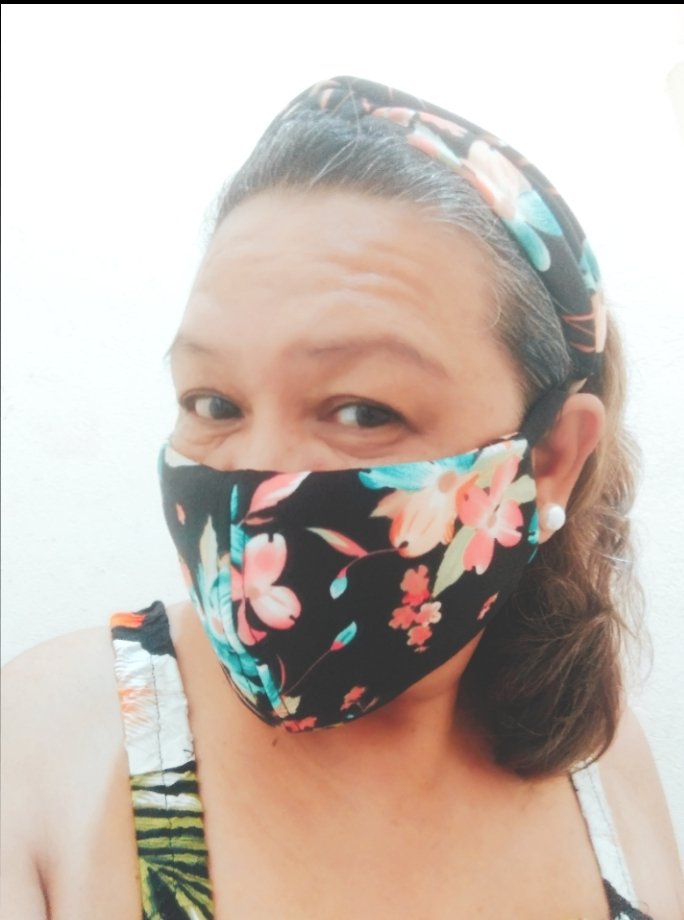 This cloth floral face mask with headband am wearing arrived last week delivered by LBC. When I knew my daughter who is living in another island, resell this mask I ordered right away,though I crocheted my own facemask,I supported her new endeavor selling online. Together with the citronella mosquito repellent lamp and chicharon mushrooms. Grateful their city, Olongapo City is the same category as our city, GCQ - general community quarantine. Thus, online orders delivered on time.
This cloth floral mask is thicker but lightweight. The inner cloth have a hole at center to place a filtered face tissue. Easily sun dry when wash time. I gave our new landlady a pair. She smiled, she love it!
Thanks for passing by...