When I was in Taiwan, I spent a lot of time checking out all the different cafes every week. They have a lovely cafe scene out there, with a lot of independent ones, all with their own character. I even had a #todayscoffeestop series on my Facebook page. I really miss that lifestyle in UK. The fact we've been in lockdown most of the time didn't help either. Given all the constraints, I still managed to make 5 visits in the latter part of 2020 to different cafes in UK. I don't always drink coffee during my visits, but I still call them #todayscoffeestop as it's the lifestyle that matters.

The New Castle, July 2020
In early July we came out from our first lockdown that started in March. I remember on this particular day, we went on a long walk. It made a really nice change from the walk down the high street for groceries. When we arrived at our destination, this cafe, like many other places had opened up from the lockdown.
I walked towards the cafe with a sense of trepidation, it almost felt so alien like, as if I was about to enter a massive conference room to meet hundreds of people, a bit like going to HiveFest actually. In reality, there were only three other guests there, and it was just a normal cafe, someplace that I used to go everyweek in normal times. Every other neighbour table was sealed off to maintain social distance and for once I had no idea how to order my drink. Was I supposed to stay put at my table and not walk around, or should I enter the cafe and order at the till like I normally do? It was these small things, adjusting to the new world that I never thought we needed to think about.
The view was magnificent here, looking out into the sea. Even if this was not my first coffee stop after lockdown, it would have still been a very pleasant coffee stop.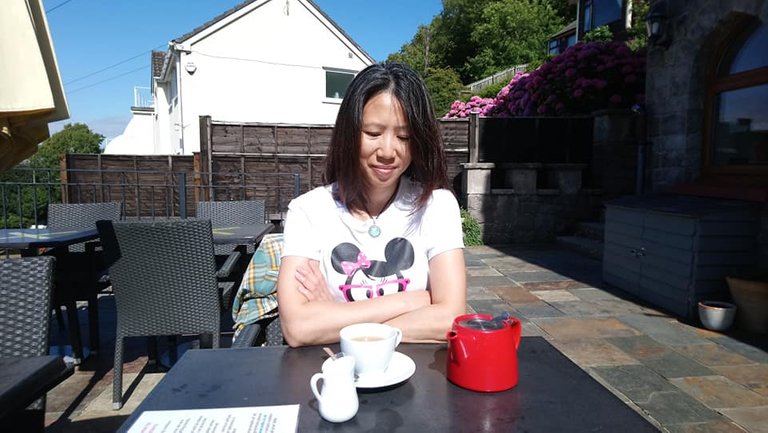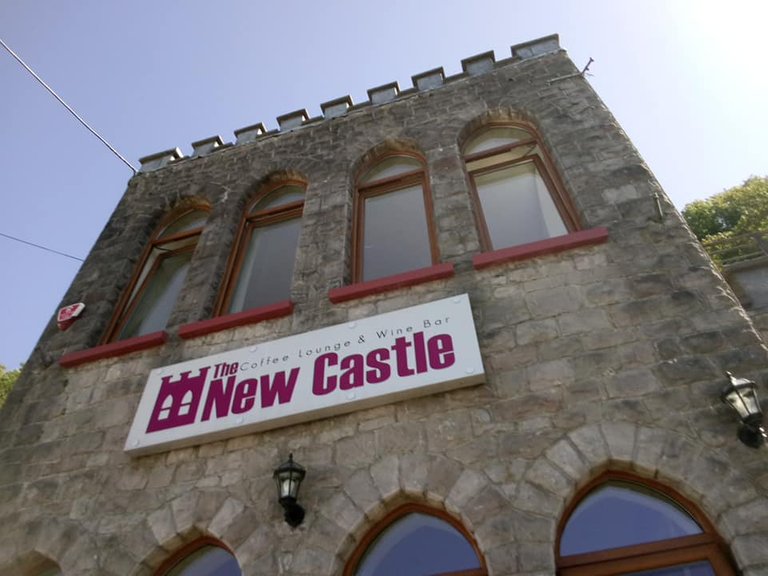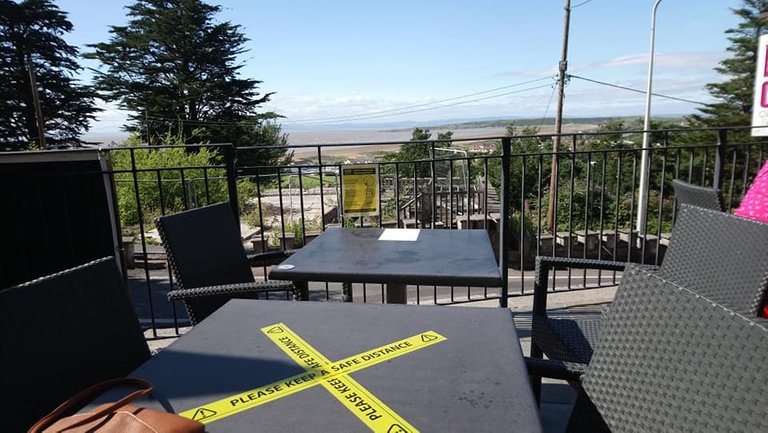 ---
Good and Proper, August 2020
This is one of the many ethical independent cafes that have sprung up in town in recent years. It's located right in the middle of town, but the funny thing is I've never noticed it. It's like it's hidden in plan sight behind the trees and away from everyone's eyes. August was the height of the summer in UK, everything was rosy, people were out and about as if life was back to normal again. The UK government had a Eat out Help out programme to encourage people to eat out to boost economic recovery. It felt as if the nightmare was over.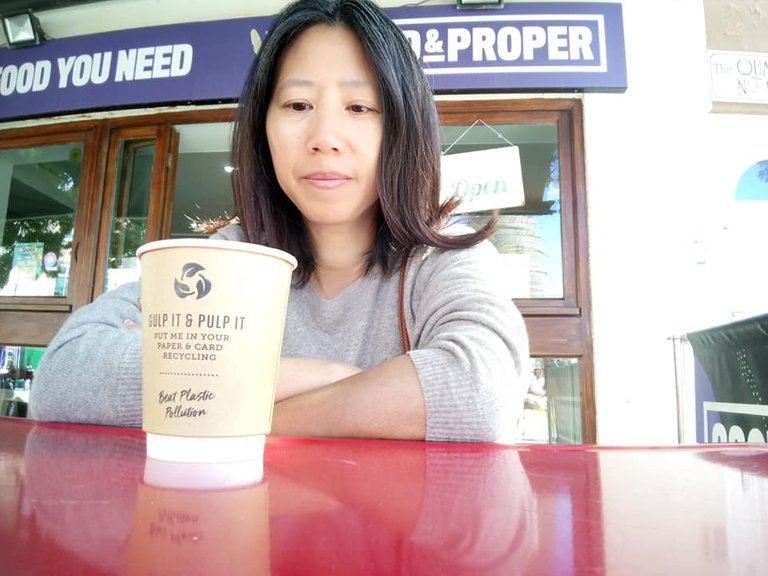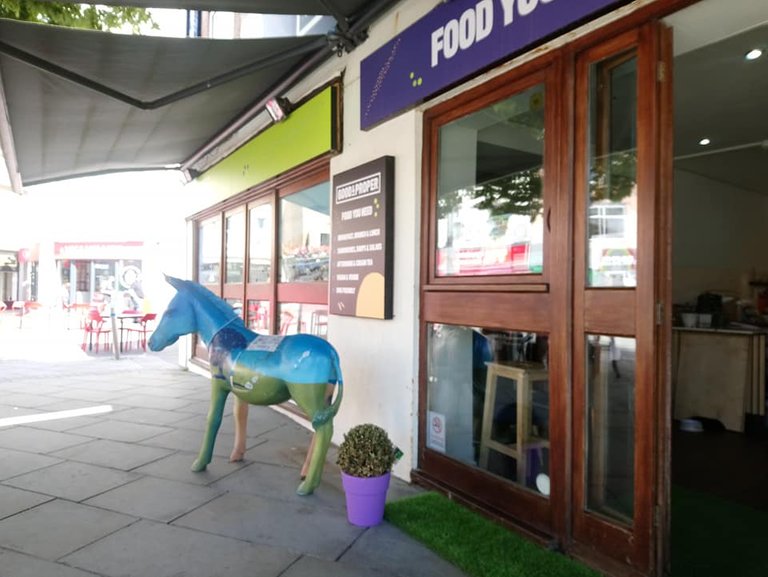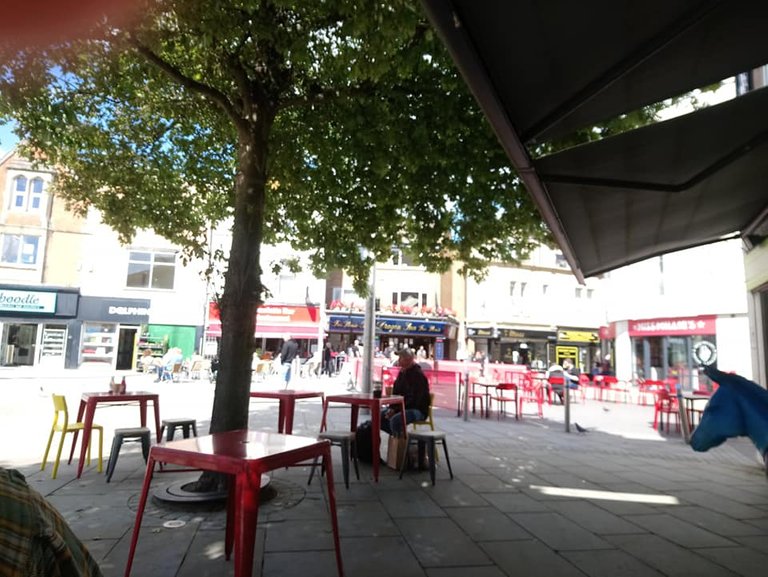 ---
The Olde House Dunster, September 2020
I continued to enjoy my summer break and freedom. On one of those beautiful days, I went to Dunster, a medieval village in Somerset. No trip out to a traditional English village would be complete without a coffee stop. The Olde House building is believed to date back to the 16th century but the front is newer, from the 19th century. Being located in a popular tourist location, the cafe was so quintisentially English. The massive piece of lemon drizzle cake was the icing on the cake.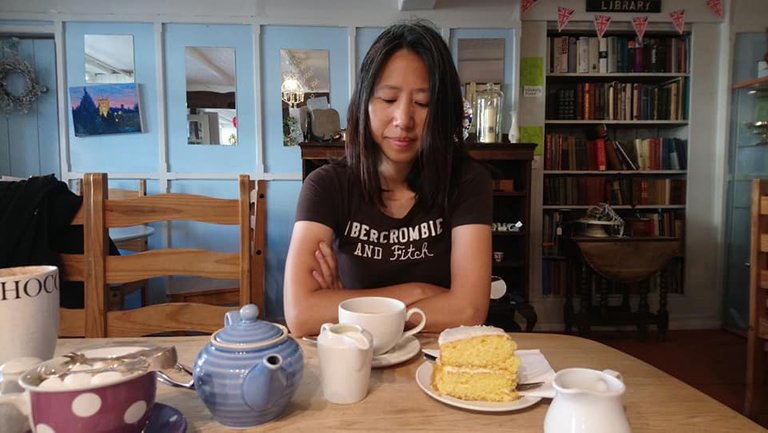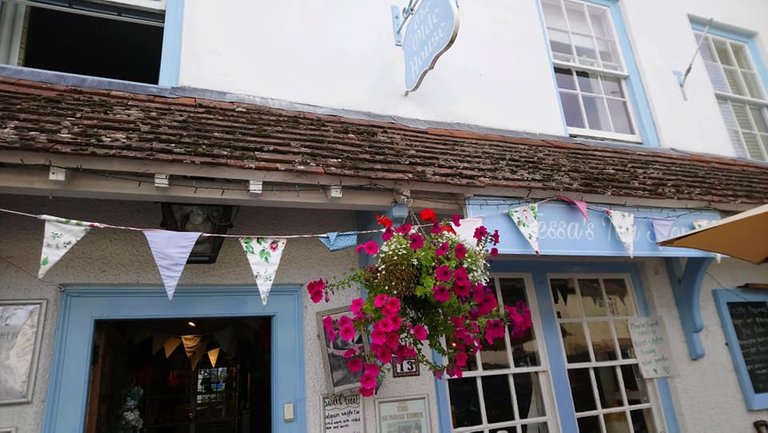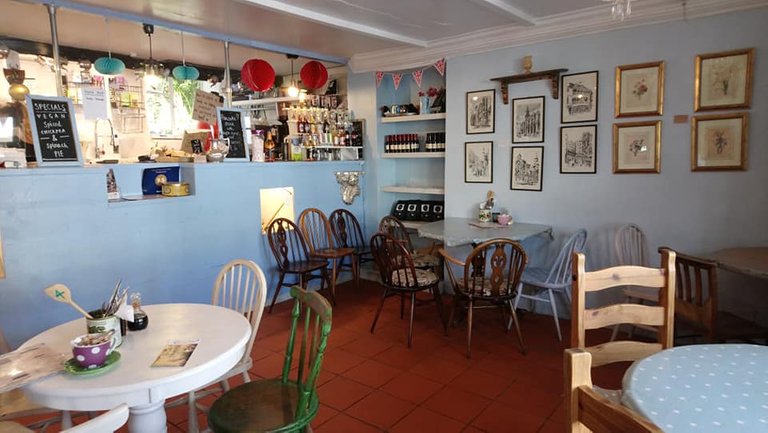 ---
Cafe Nero, October 2020
Cafe Nero is a national coffee chain in UK with over 1000 outlets. It's not difficult to find one in every High Street. I don't come here that often, as I prefer local independent cafes. Being the cheapskate I am, I only come here because I get free coffee. Cafe Nero has a subscriber benefit with a certain mobile company in UK, and every week you get a code to redeem a free cup of coffee. Both my sister and her daughter are subscribers and they don't live near Cafe Nero, so they give me their code and I redeem it. They say there's not free lunch in this world, but you get free coffee!!!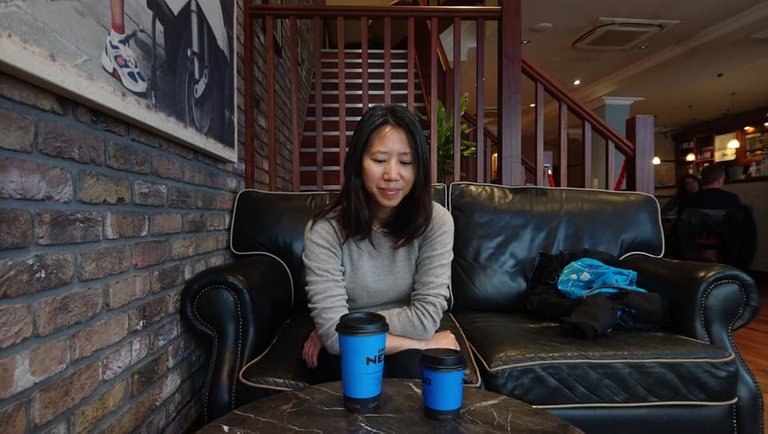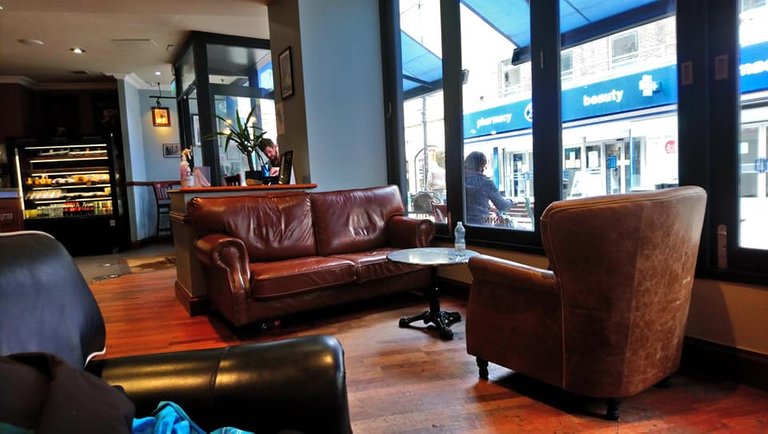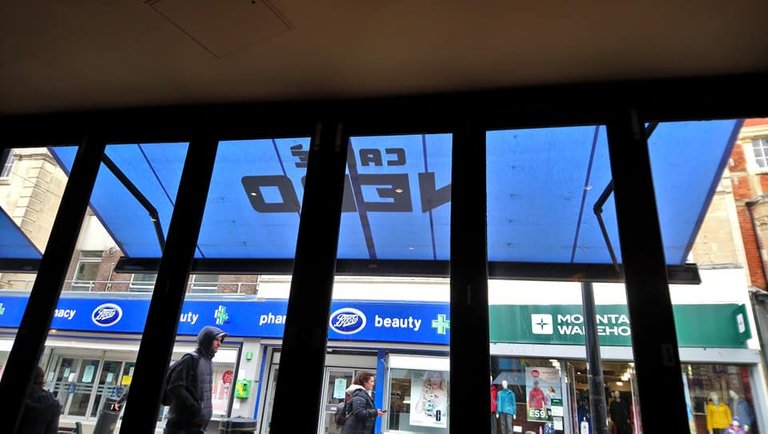 ---
Muffin Break, December 2020
In early December we came out from our second national lockdown. A week before Christmas I had to travel to Surrey, some 250km away to check out my property. I spent a night away, that was the nearest thing I got to going away in 2020. The following morning I had breakfast in a local cafe. It was nothing fancy, I just felt I had to make the most of my trip and make it as normal (or special?) as possible. This was my last coffee stop in 2020. A couple days later we went into our third national lockdown and we've been there since.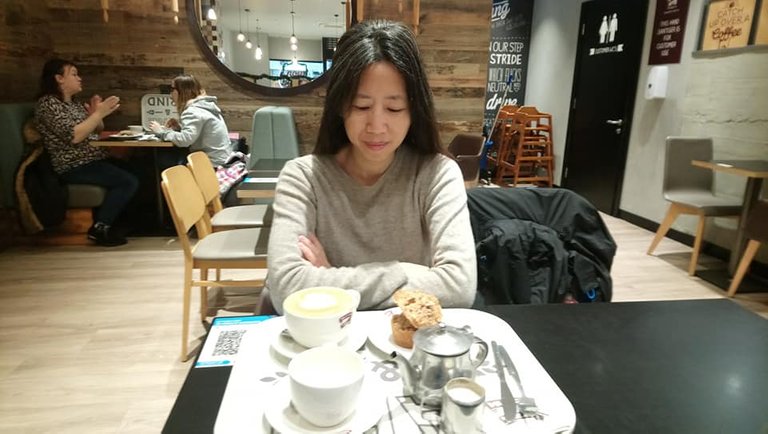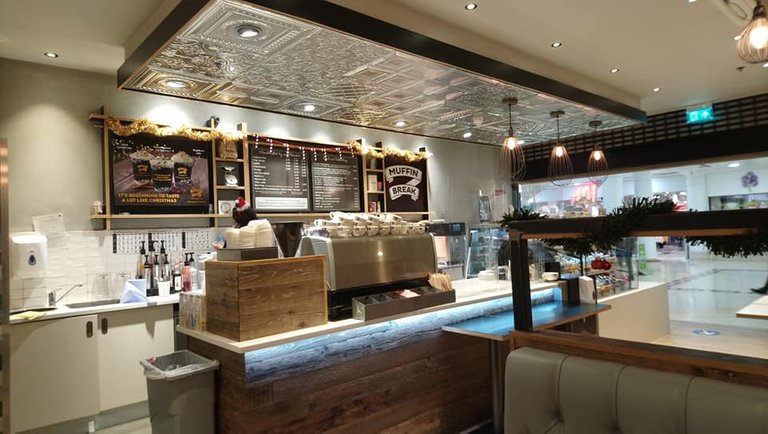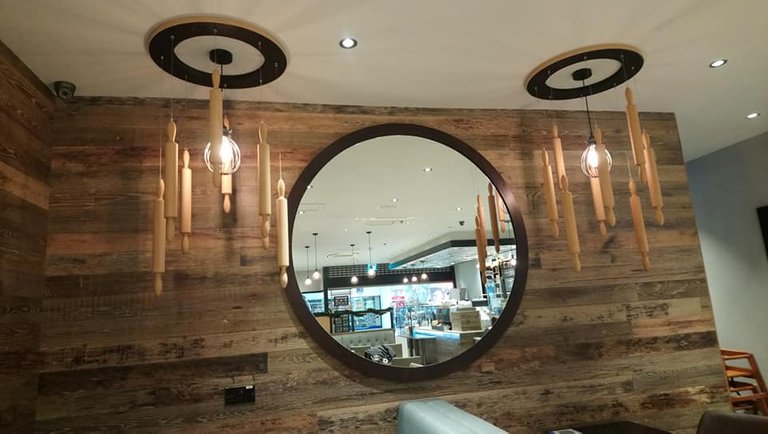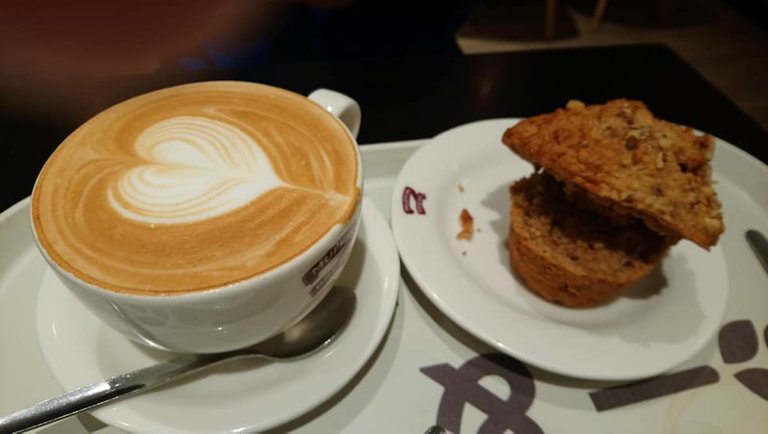 We're three months into 2021, and we're still in the third lockdown. I haven't done a single TodaysCoffeeStop post for ages. I wonder how long I have to wait for the next one?