Sublime Sunday? Best Seats to Watch a DEFEAT!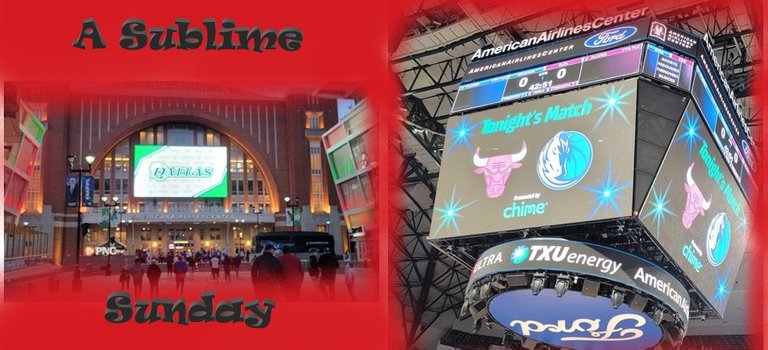 Well, there we were in Galveston, TX on vacation. Balmy 70-degree weather and across the street from the ocean and miles of beach. But when we planned this getaway to a warmer climate back in November we decided to treat ourselves to a combination anniversary/Christmas gift to each other. We've never been to Texas before and we are huge Chicago Bulls fans so we planned a mini-trip to Dallas to attend a Bulls/Mavericks game. We paid (way too much) for great seats (7 rows from the court across from the Bulls bench) and booked a hotel room within walking distance of the arena in downtown Dallas.
Off we go on Sunday morning, leaving the warm gulf shore and driving 300 miles north to Dallas in rain and steadily decreasing temperatures. We stopped just outside of Dallas in a small town of Ennis, Tx at a local place called Ruston Cattle Company and ate the BEST Wagyu brisket I've ever had! Score a thumbs up for the road trip!
Fighting downtown traffic in a huge city on a big event night is something we avoid whenever possible so we were happy to check into our room and be able to walk 10 minutes (even though it was windy and cold) to the American Airlines Center. We got there in plenty of time to look around and to watch the team warm up.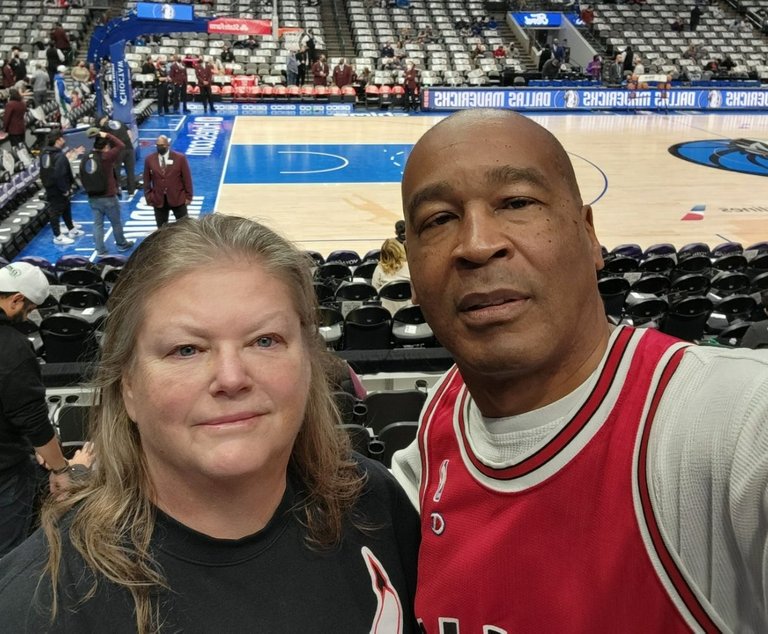 We've never had seats this close to the floor so it was fun seeing our favorite players up close. Here they are warming up: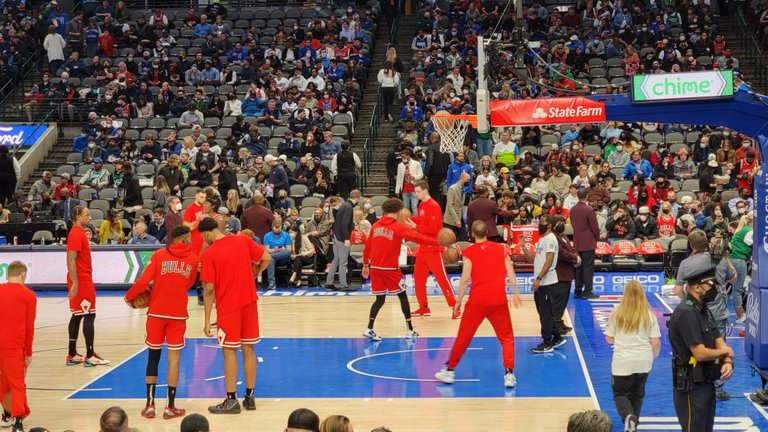 The Bulls have had a bad run the last several seasons, but this year things are looking up. We have three players in the running for the All-Star team - Zach Lavine, DeMar DeRozan, and Nikoli Vucevic - and we came into this game as leaders of the Eastern Conference and on a nine-game winning streak for the first time since 2011. In other words, high hopes of seeing a victory from these great seats.
My first inkling of doubt happened even before the game started. There is the team out on the floor warming up BUT here is one of our stars, DeRozan, sitting by himself on the bench, arms crossed, looking like he'd rather be anywhere else in the world.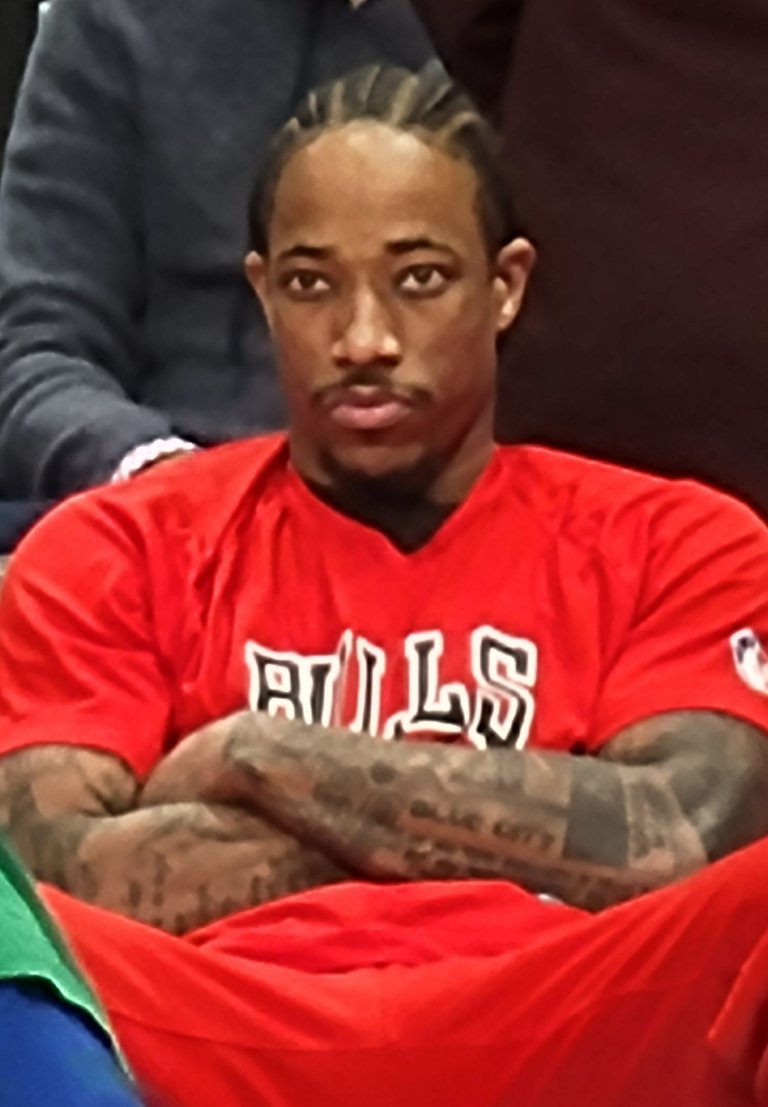 The only quarter the Bulls even looked good was the 2nd quarter and we had an 11 point lead at the half. Here's Zach making one of our few free throw attempts: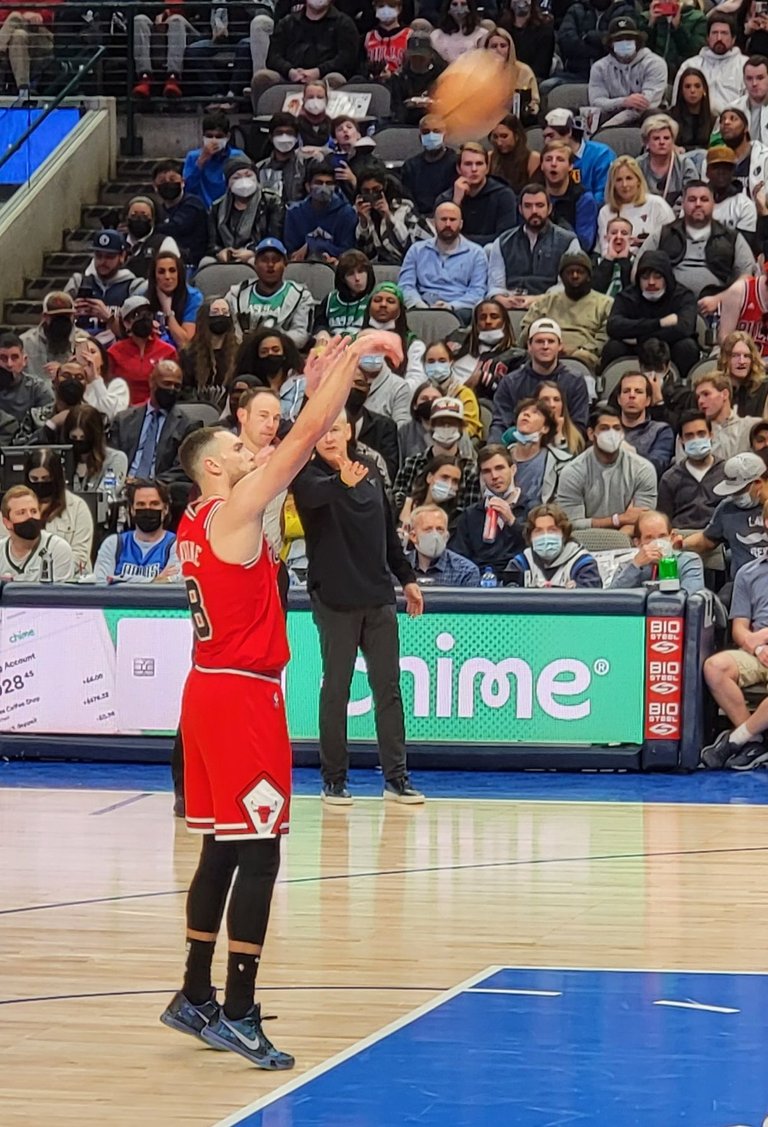 While the Bulls have been averaging 111.3 points per game, tonight they were held to 99 points, the first time they've been held to double digits since December 11th. Coach Billie Donavan wasn't happy needless to say.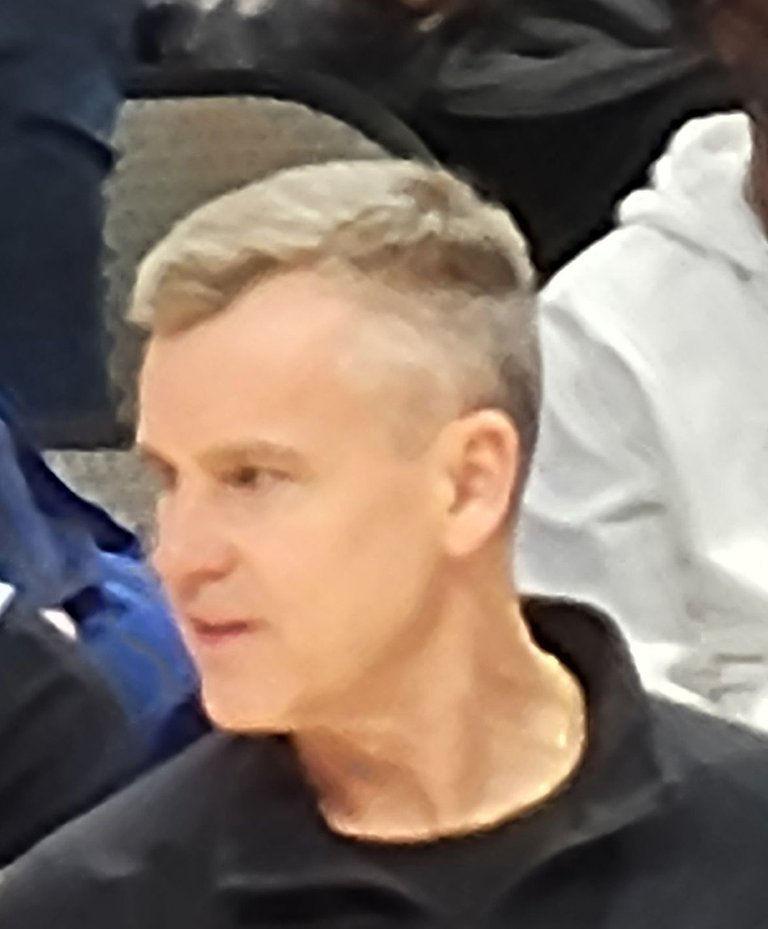 I had no desire to snap a picture of the scoreboard at the end of the game. I think the only thing worse than watching a losing game, is losing a game in the home court of the winning team, lol.
Walking back to the hotel after the game, this seemed like an appropriate hang-out for the rest of the evening. We definitely felt like singing the blues!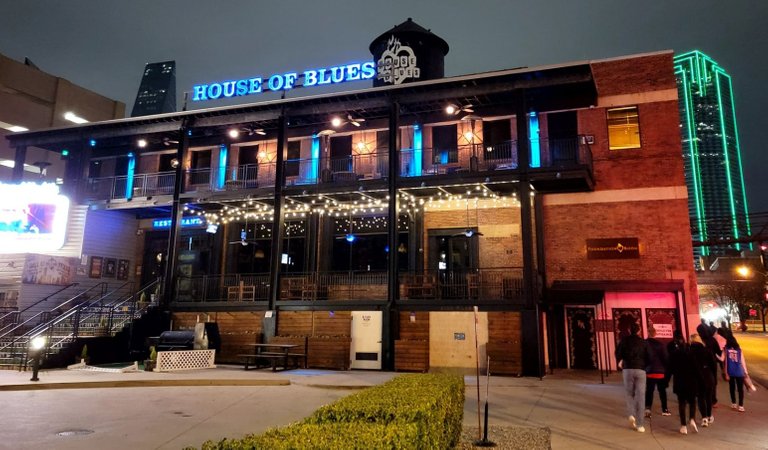 But even though we lost the game, it was still a Sublime Sunday! We have fun traveling together, seeing new places, and enjoying our retirement as much as possible. Now tomorrow, I hope it warms up a little so that we can do more walking and exploration in Dallas before heading back to Galveston. Maybe even stopping off for another meal at Ruston Cattle Company - I think I might need to try their ribs this time!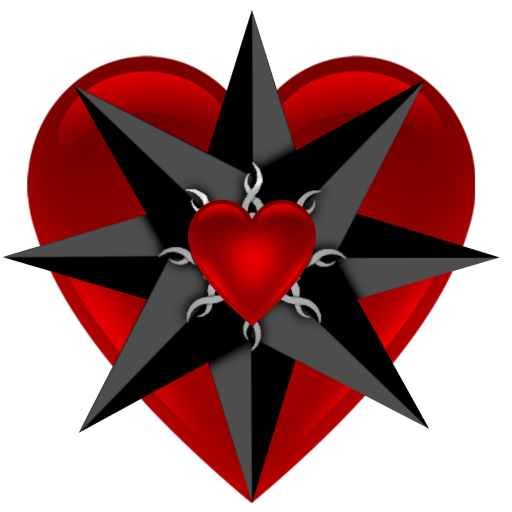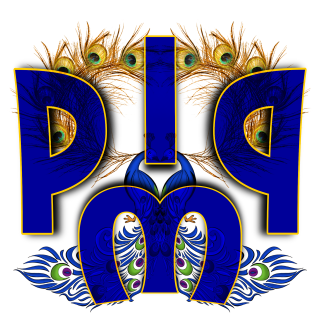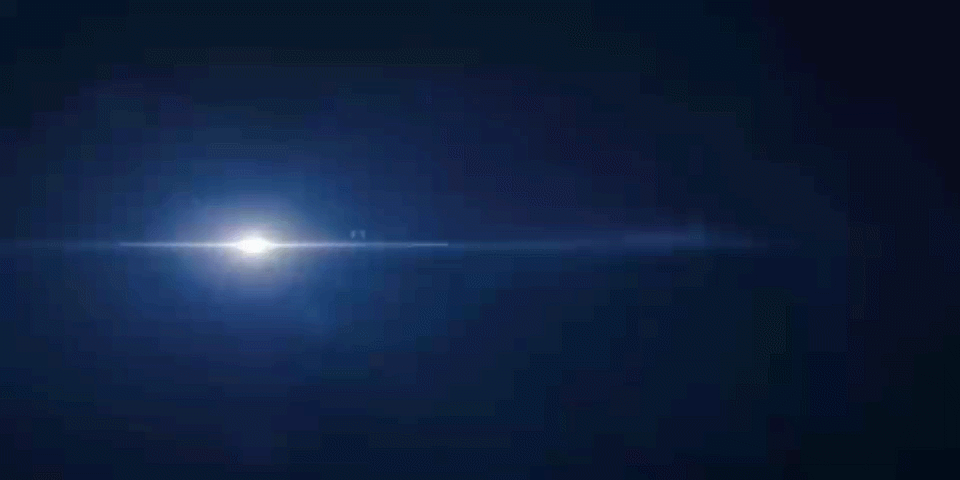 Hive is a social blockchain where you can join communities, share and curate content and earn cryptocurrency that is growing in value. Sign up for an account at Sign up for Hive.
---
---