Hey what's up guys?
Literally, I know it sucks in the city where I live, I lack more interesting things to photograph, and it's not that I want to justify myself because it's really the photographer's job to make things look more interesting, but everything is against me, the city, and the lockdown by the covid-19, all together I feel that it hits me more and more.
I like street photography, and it's something I don't want to leave aside, although for the moment I have to keep taking pictures of insects and the damn butterflies that always fly away haha, even so every time I have the chance to find a good angle for an interesting photograph, I try to make the most of it.
Just yesterday I heard that the train was coming, I put myself in the desired place and waited for the right moment to take the picture, I really imagined the picture like that, I hope you like it.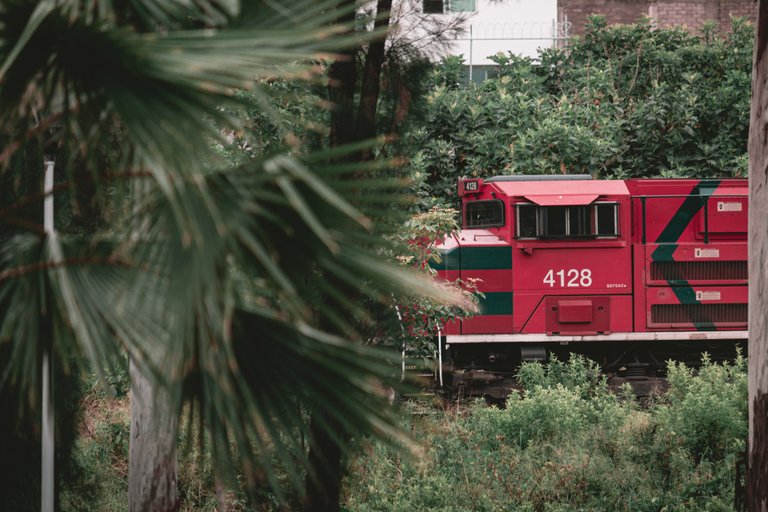 While I was in the editing time, I thought about removing almost completely the green and yellow tones, I like both results, but I think most people will like the previous edition.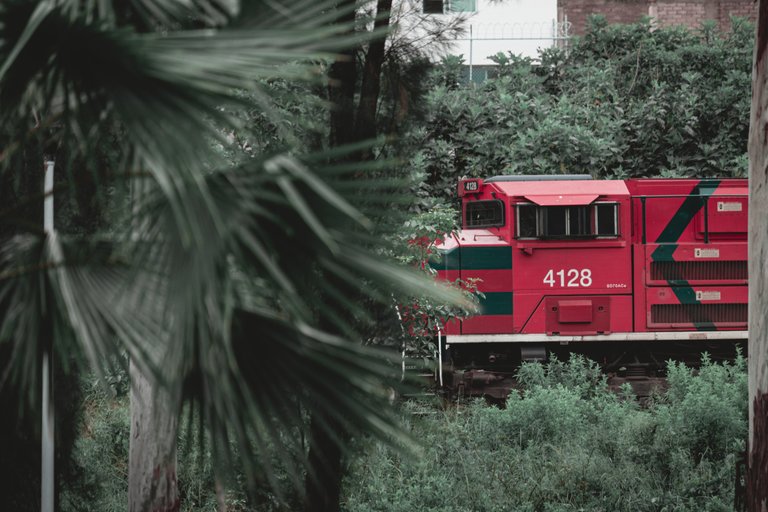 ---
Thanks for watching my post, see you in the next one.
---
---