The following picture was taken a few days ago while I was walking around the swamp looking for bugs or flowers that could be used as subjects in my photos.
That day I brought with me the 24mm, but for macro photography it didn't work for me outside, I have to be faster and the insects get scared if we get close, so I used the 55-250mm from Canon to take the picture giving them their space and I think it worked very well, even though bees don't usually stay in the same place for a long time.
I thought about using this photograph to upload it to lensy.io but the truth is that at first I doubted since the image is not 100% perfect, the bee has a small parasite on one of its legs and I know that it probably wouldn't sell, as a photograph it is good, but for something more commercial it couldn't be used, unless the campaign talks precisely about parasites and diseases of bees, something that I really doubt we have in our blockchain at the moment, I wonder how long it will take to sell it in some stock agency?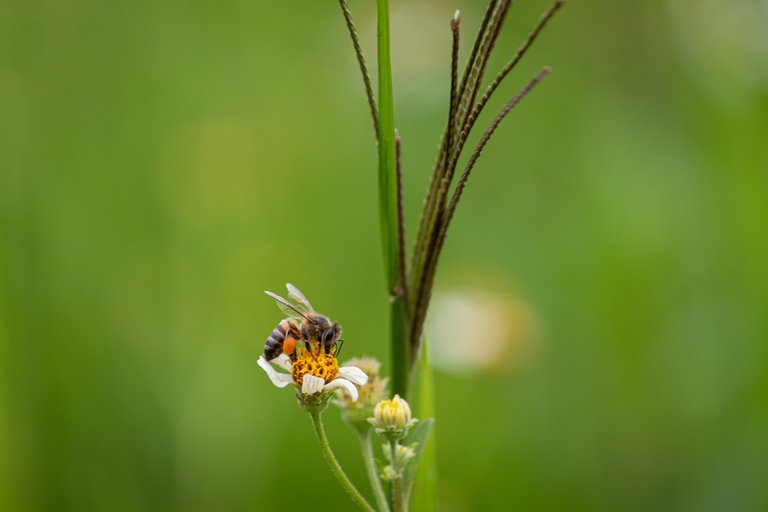 ---
| Category | Nature Photography |
| --- | --- |
| Camera | Canon EOS Rebel T6 |
| Lens | Canon 55-250 mm 1:4-5.6 IS II |
| Aperture | F/5.6 |
| Shutter speed | 1/200 s |
| Focal length | 250mm |
| ISO | 100 |
| Flash | No |
---
Thanks for watching my post, see you in the next one.
---
---