Surprisingly, I May Have a Different Opinion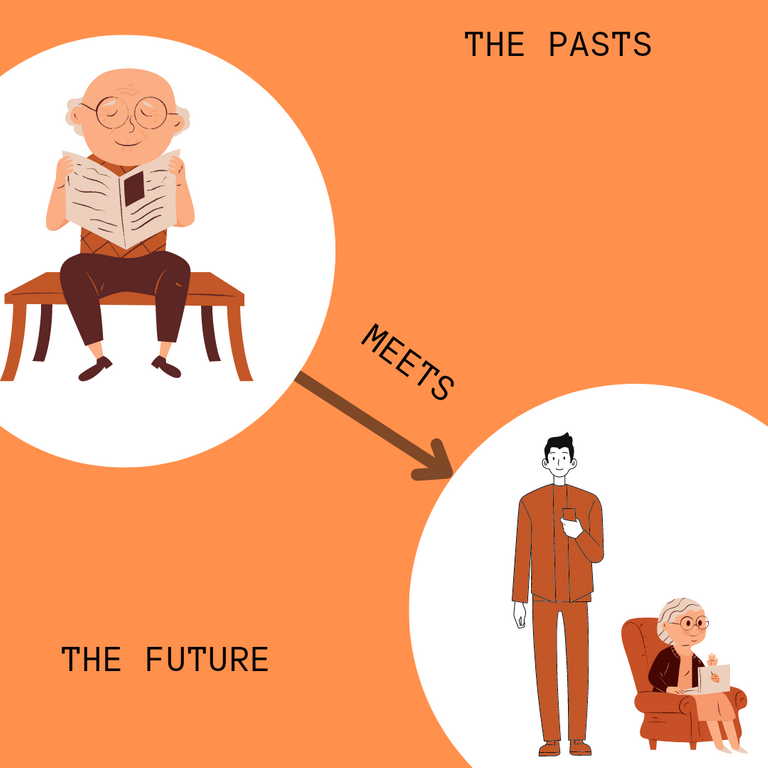 Image made by me
When a question is asked that if we think we're living a better life than our forefathers did, a lot of us will say yes without even thinking much about it and I happen to be among those who will say yes. I mean every thing is far better and upgraded now. Medicine, science, tech, everything.
Back in the days, no one imagined a heart transplant or probably any form of transplant would be possible but these days, we have men and women bringing out hearts and placing them back like it's nothing. We have men transforming themselves into women and women transforming themselves into men. I mean in some places over here, it's still considered a taboo and if you do it, you will be excommunicated from everything and be used as a bad example. Almost like antichrist happened and you refused to get the mark so you can't buy or shop anywhere (you get the picture).
Well while all of that technological improvement is true, there is something that the people of old quite enjoyed a lot that has seem to elude the people of this generation, and that thing is peace of mind.
I remember one time when I was watching the news with my dad and there was an announcement about the death of a young man. My dad had said that back in his days, it was more of an abomination for young people to die at that young age. He said if someone young died, the family would have to perform a form of cleansing ritual because it wasn't something that should happen.
When he said that, I didn't really think it that deep but now that I do, what that meant was that back in the days, people were contented with what they had. It was genuine happiness. No one was robbing a bank simply because they wanted to be able to afford sport cars and other flashy things. There was no internet to make us feel like we were wasting our lives earning peanuts while someone is out there earning millions by the hour.
There was absolutely little or no envy at all and everyone was focused on their business and their family. There was peace of mind. Yes, they worked a lot harder than they should because the didn't have the tech to work smart but at least they did and they were happy doing it.
And truth be told, that's all that matters. As long as you're happy doing what you're doing, keep doing it. So yeah, I do believe we have it easier than them and if I'm asked to choose, I will choose us, our tech and everything but that shouldn't dispute the fact that even though they didn't have all of this in the past, they had way more peace of mind than we did because for every invention, there comes a brand new problem with it.
And I know a lot of us will say "well, we prefer our tech and their problems than living in the stone age", I do too, I just felt like I had to put this out there.
---
---