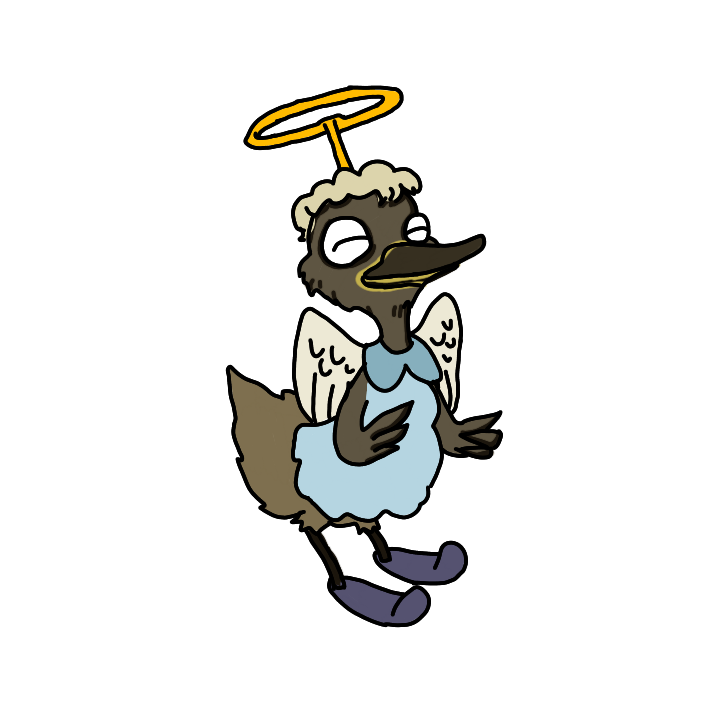 Hello Hivers and DTIYS Community,
I am participating in the Draw This In Your Style challenge of @tinster. She drew a guardian angel and I love the personal story that she wrote about her drawing and blog post. I was touched by her thoughts of her grand mother who is no longer here. Now, for my entry I used a duckling or what we call here in the Philippines as itik which is my subject. Yes our theme is about a guardian angel. I love drawing cute animals and that explains why choice of subject today but why a duckling? My brother brought home a little duckling he bought from the town market it is our fiesta today. It was so cute and it keeps squeaking all the time. Poor little duckling we do not know what it wants maybe missing the gang? Or maybe hungry? So I thought I would use this itik as my subject in depicting the guardian angel theme.
Here is how I made my entry:

A rough sketch. I am certain from the beginning about my plan that is why drawing this sketch was a breeze. The duckling was out of my sight when I started doodling so pardon some errors on the details. It is necessary to make a draft so you can capture the details you want in place and just revise if you see fit.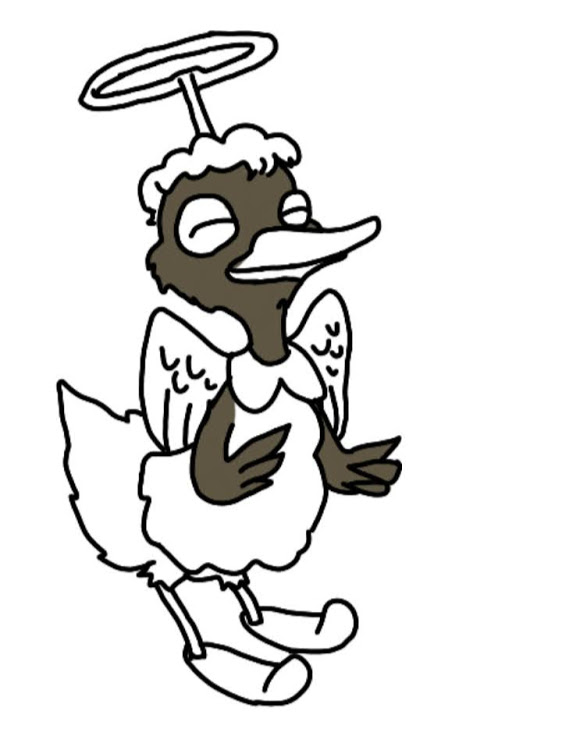 Line drawing. The angel wings are a little odd. I did not know where or how to position them because the duckling already had its little wings. Turning them into little arms did the trick hope that works. I want the duckling to have that angelic vibe hahaha not sure if I were successful in that. A delighted facial expression might do I guess.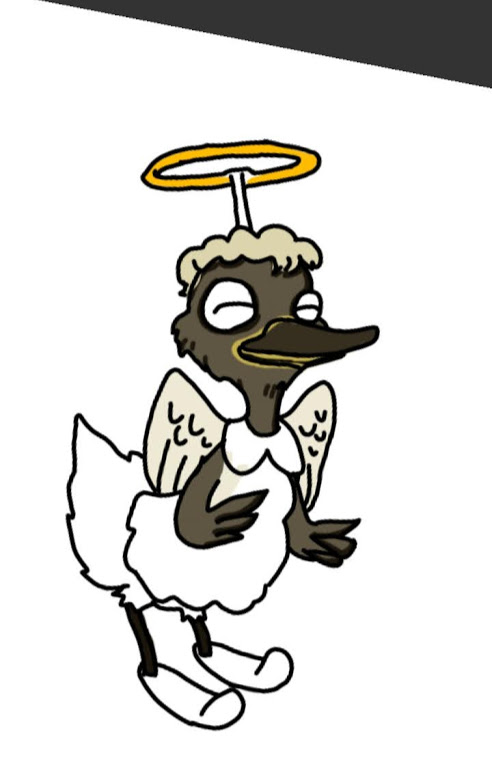 Base color. I wanted to stay true to the color of the duckling. It is a bit on the darker side although I could not tell which side of brown or black it is so I just pick this grayish shade. I am not sure if the yellow color on the beak is right as I am just guessing. I did not have time left to make a background. The shoes could have been white however my background is already white so I picked a random color. Hope you like it.
If you are looking for something to create and are lacking in motivation or inspiration then I challenge you to Draw This In Your Style Go ahead and make your own version of this drawing. Use your own style of drawing because that is the beauty of this challenge.
Why not give it a try and show us your drawing. You may use the hash tag #dtiys so we can find them easily. If you are already a member of the DTIYS community you may simply post your creation here and help us grow. If you want to subscribe to the DTIYS community simply click on this link . Can't wait to see your entries.
Cheers
Nini