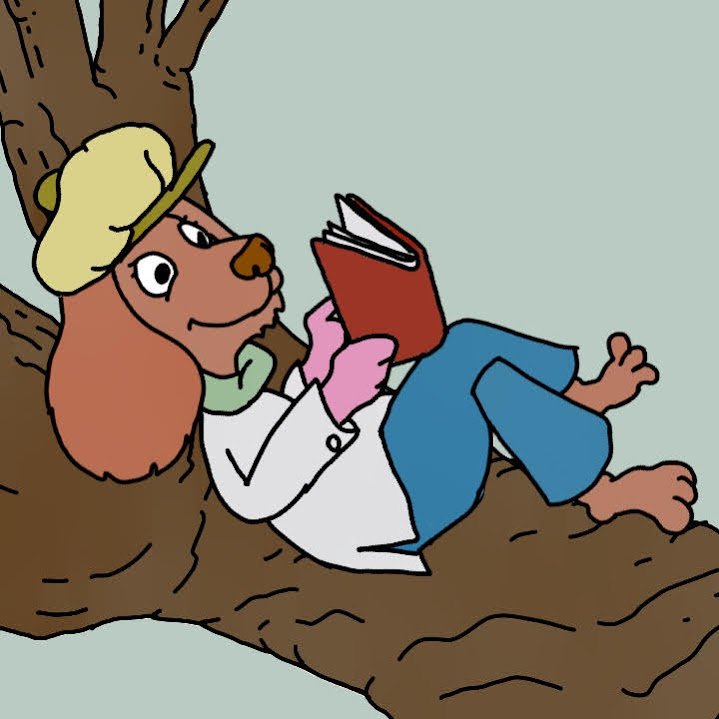 Hello Hivers,
This is my version of this dog who is delighted in reading. This is a DTIYS challenge posted by @boley in the DTIYS community. I was excited to participate and made this as my entry. I put him on top of a tree while reading. That relaxing time with a book outside the home. A lazy yet productive afternoon that is my idea.
Here is how I made my drawing.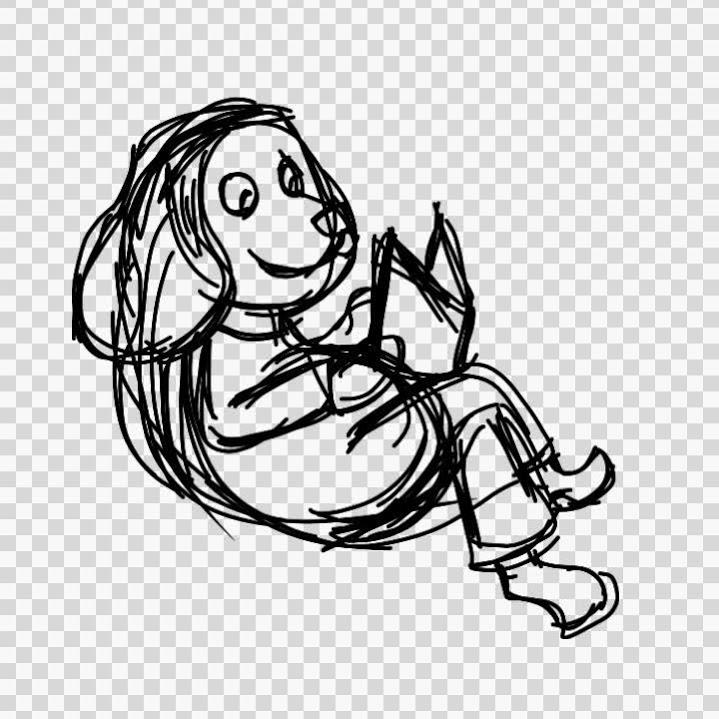 On this line drawing I tried my best to create the right shapes and position of the body. I want some cute and rounded shapes. The position of the body should be reclining that is my main intent.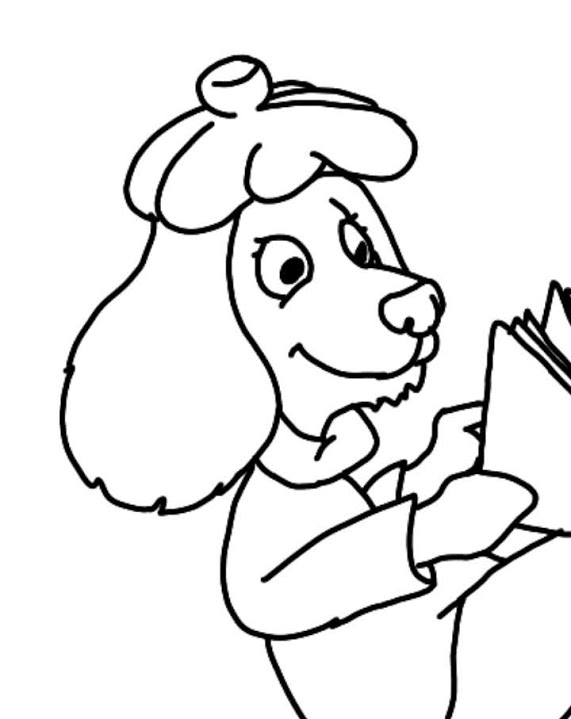 I do not think I like the cap here so I had to revise it. I was going for newspaper boy cap but what I created looks something else LOL. Definitely changing this.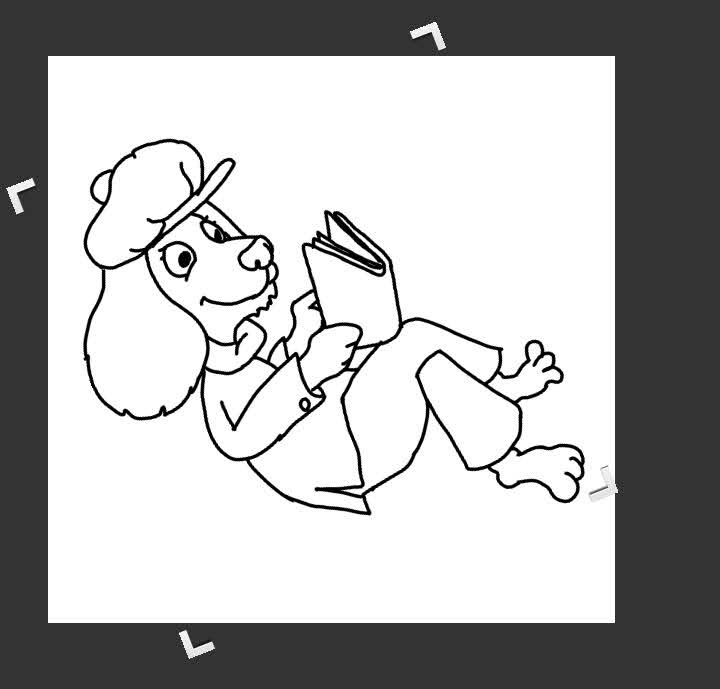 Like I said I want a reclining figure but that was too hard for me, the trick is draw it how I can then tilted it to give that reclining figure effect. It worked of course. Hahaha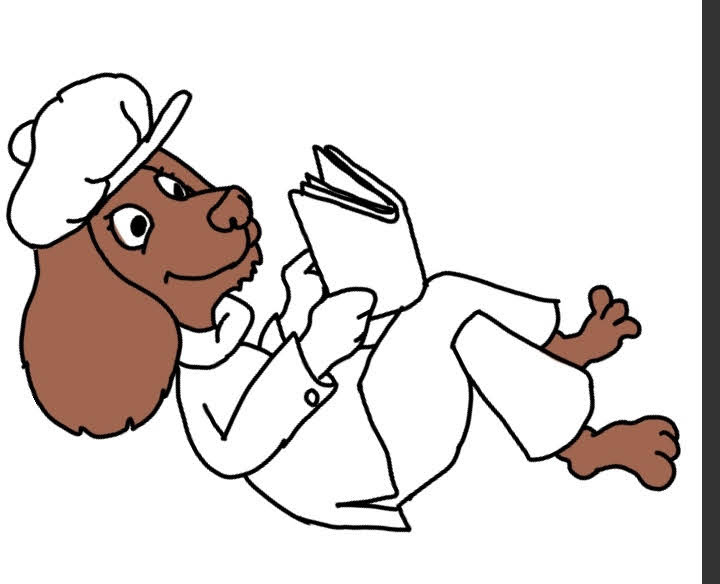 If you had been following me you know by now that I struggle with color choices. I do not like the ones I chose but I could not sit here long determining what colors might work. I just pick whatever I like at the moment and that is it.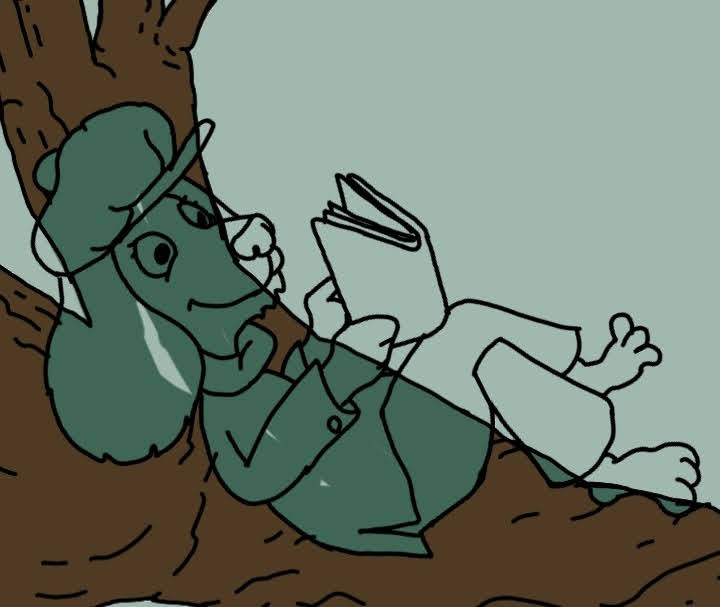 I could have gone with plain white background but I need to show a relaxing afternoon outside so a grassland or tree is a must and so I added a layer for this background.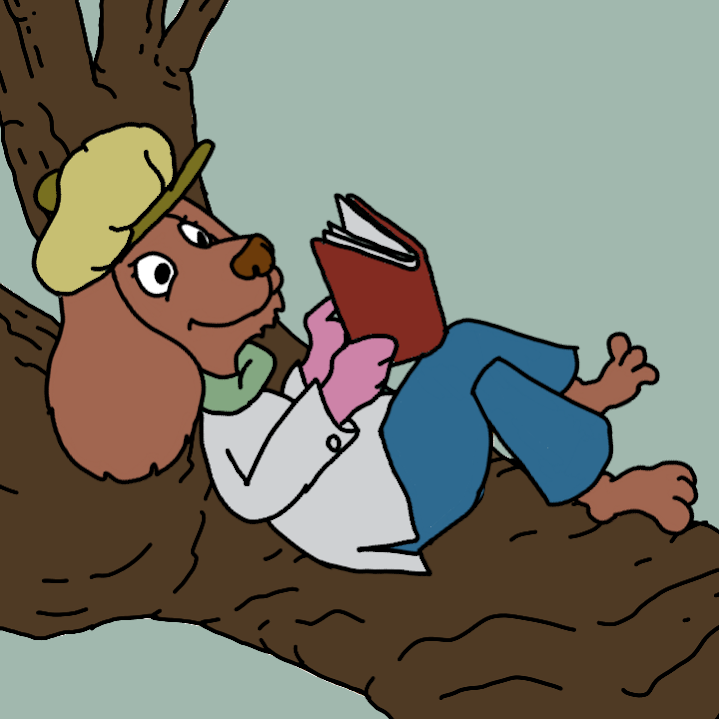 The finished drawing. I added a filter to it so the color choices I made would somehow work. Hope you enjoyed your time here thank you for dropping by until next time.
If you are looking for something to create and are lacking in motivation or inspiration then I challenge you to Draw This In Your Style Go ahead and make your own version of this drawing. Use your own style of drawing because that is the beauty of this challenge.
Why not give it a try and show us your drawing. You may use the hash tag #dtiys so we can find them easily. If you are already a member of the DTIYS community you may simply post your creation here and help us grow. If you want to subscribe to the DTIYS community simply click on this link . Can't wait to see your entries.
Cheers
Nini