Alive Chat for May 7, 2021
---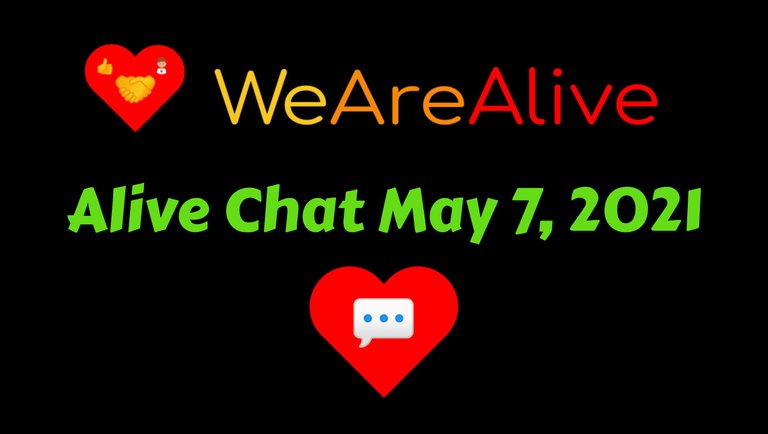 Made in Desygner
Alive Chat May 7, 2021
This is the Alive Chat for May 7, 2021, come and hang out with the We Are Alive Tribe, share news and ideas or ask any questions that you might have.
Meaningful comments will be upvoted with ALIVE Power using @flaxz.alive and @iamalivechalleng and comments and questions will be answered by our tribe members and also by this @alive.chat account.
Earnings of ALIVE tokens on this account will be staked and liquid Hive will be used to buy ALIVE tokens on the market.
Once we have worked out the technical details we will use 50% of ALIVE earnings on this account to reward ALIVE stakeholders, staking rewards.
Happy Friday!
Thank You!
Thanks for reading the post and please enjoy chatting with the We Are Alive Tribe below, and ...
Stay safe, awesome and alive.
Sincerely
Alive Chat
Written by @flaxz
---