---
---
A little sad story about how they offended the Sister River. This small rivulet winds along the Karelian Isthmus, forms Lake Razliv, gives the name to the city of Sestroretsk. Before merging with the waters of the Gulf of Finland, the river bifurcates into branches. But only one of them reaches the bay.
Yesterday I overlooked a walk on Wednesdays. May this happen on Thursday. We will go to one of the branches of the Sestra River.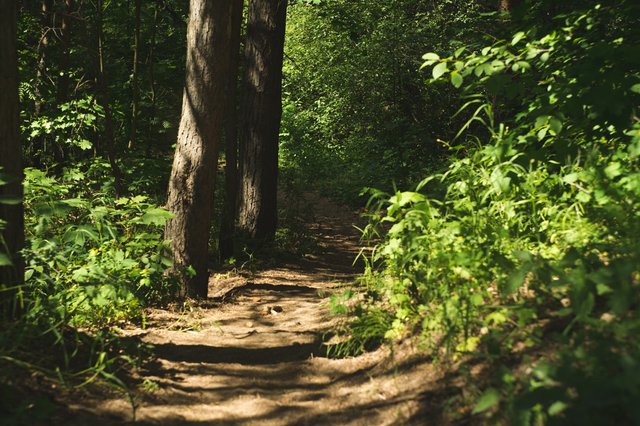 Немного печальная история о том, как обидели реку Сестру. Эта небольшая речушка петляет по Карельскому перешейку, образует озеро Разлив, даёт имя городу Сестрорецк. Пред тем, как слиться с водами Финского залива, река раздваивается на рукава. Но до залива доходят воды только одного из них.
Вчера я упустил из виду прогулку по средам. Пусть это случится в четверг. Мы отправимся к одному из рукавов Сестры.
---
---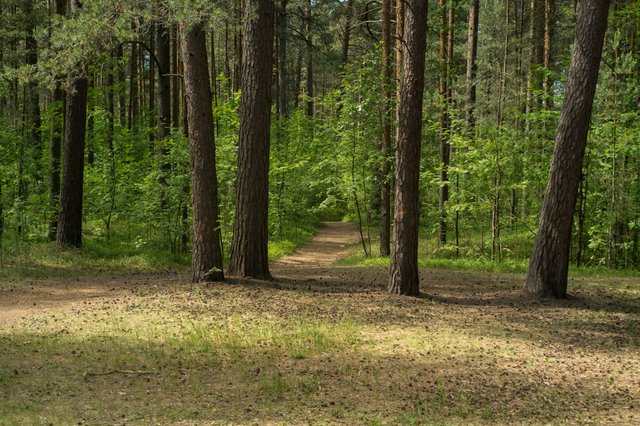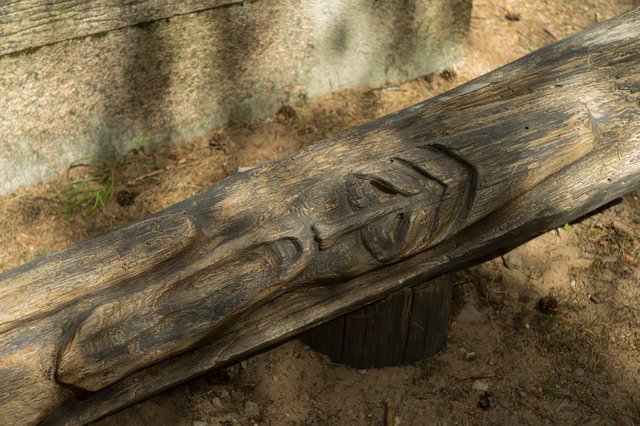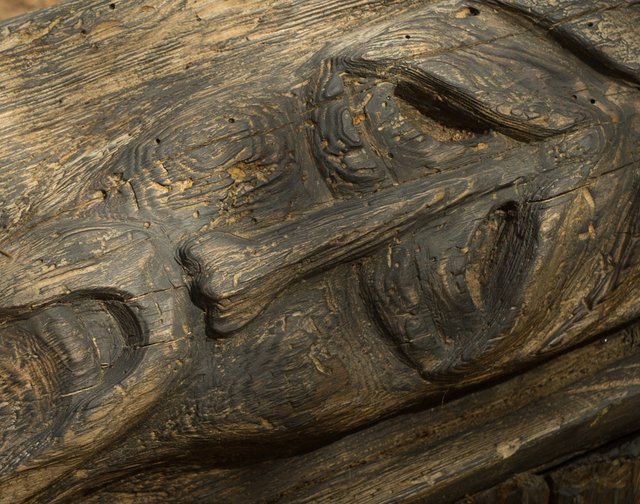 On the way to the Sister we got a sleeping monk. It is called the Monk Tree. It is believed that this is the spirit of the place.
По дороге к Сестре нам попался спящий монах. Его называют Дерево-монах. Считается, что это дух места.
---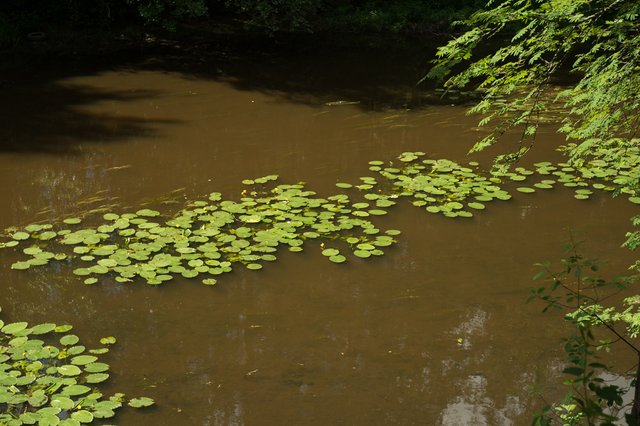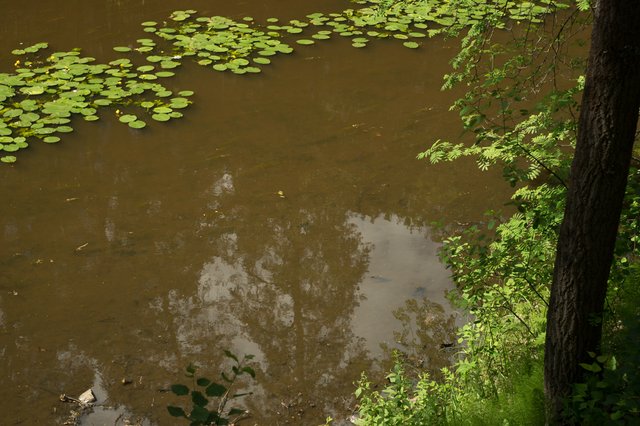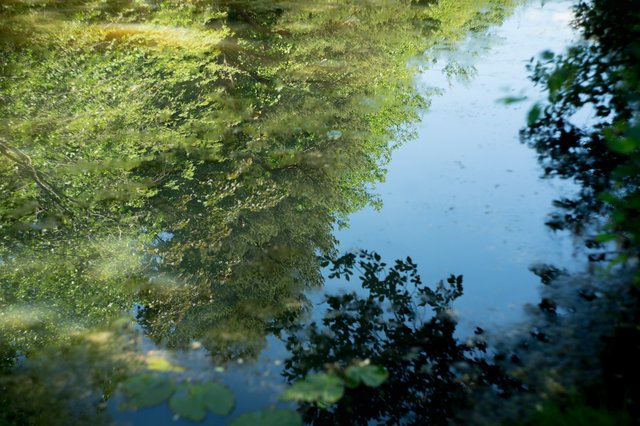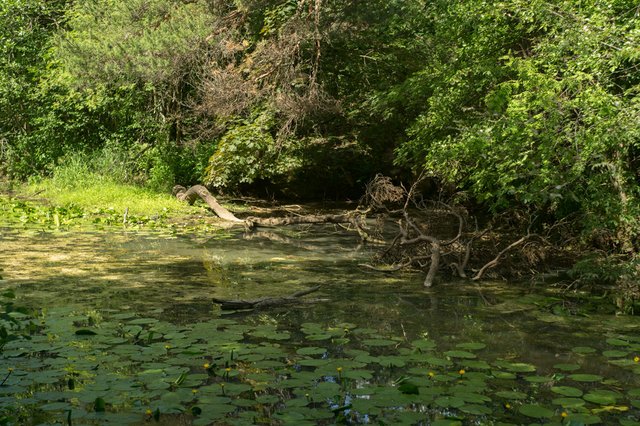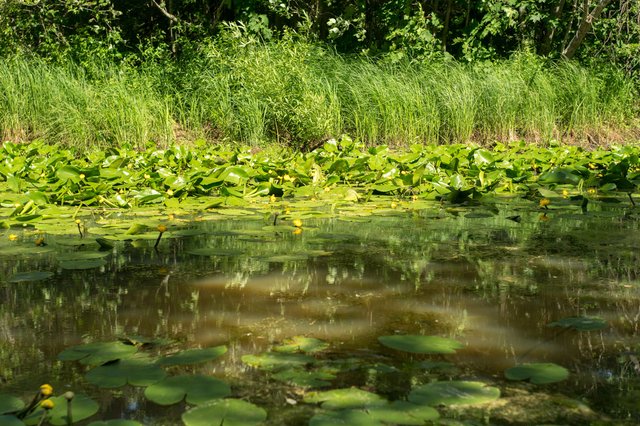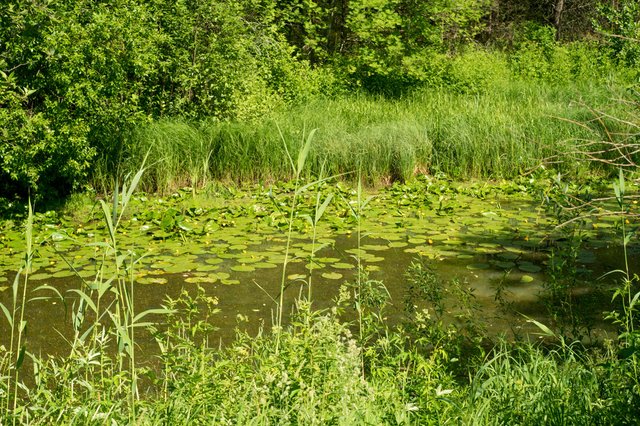 This part of the channel looks like a pond. There is no current. Gradually, water overgrows with greenery.
---
Эта часть русла похожа на пруд. Здесь нет течения. Постепенно вода зарастает зеленью.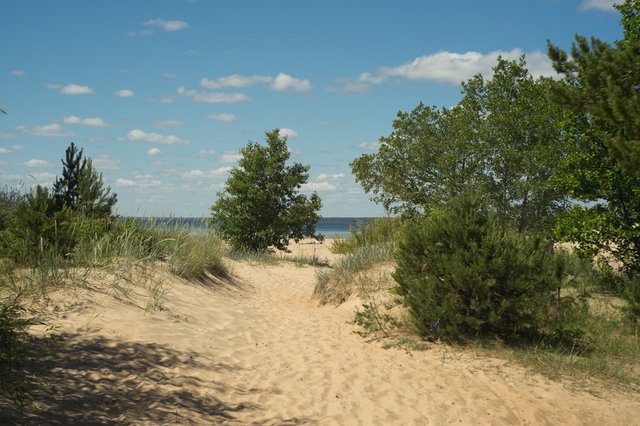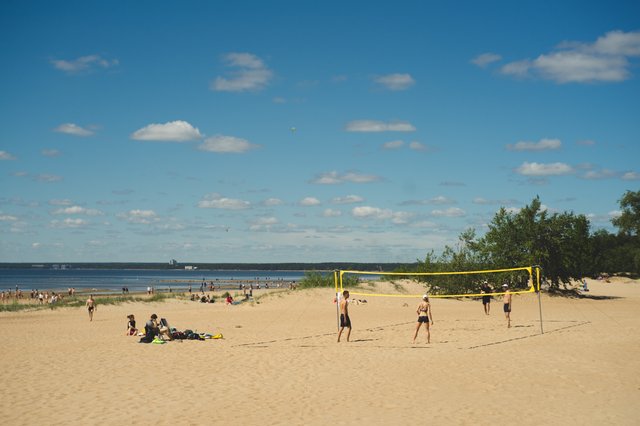 Previously, this part of the Sestra River flowed into the Gulf of Finland. There was a small bridge and it did not bother anyone. But someone apparently prevented and this channel was blocked. Now here is just a beach, and the water in the channel stagnates.
---
Раньше эта часть реки Сестры впадала в Финский залив. Был маленький мостик и никому это мешало. Но кому-то видимо помешало и это русло было перекрыто. Теперь здесь просто пляж, а вода в русле застаивается.
This post I devote to walks on Wednesdays from my friends @tattoodjay и @elizacheng


Unless otherwise specified, the text and photos are mine
---
From Russia with Love
---
My last post