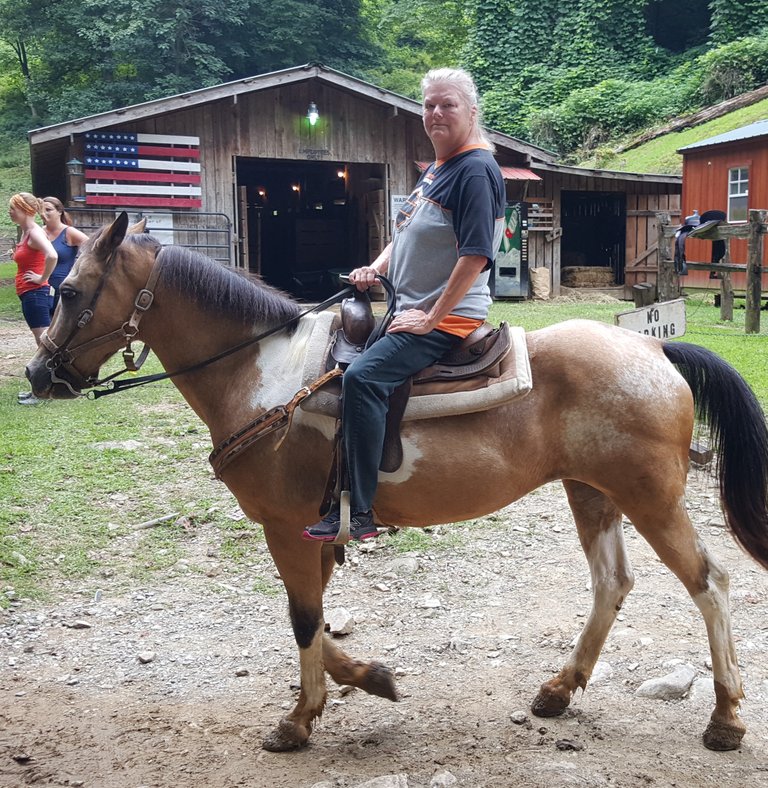 We just got back from a great vacation in North Carolina. One of the activities we did was a horseback trail ride. My cutie was named Miley and we had a nice little ride together enjoying the mountain, river, and forest scenery.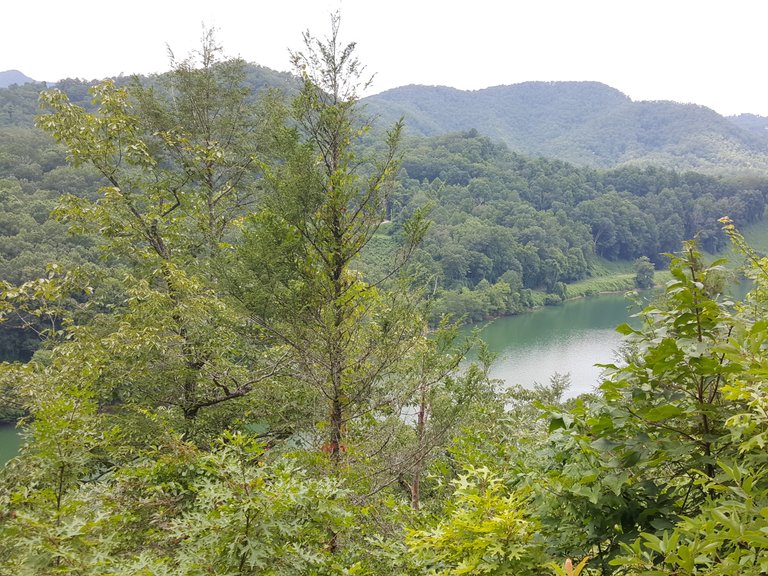 The trail wound around on lots of steep hills and there were vertical drops to look down. You just had to put your faith in your horse's sure-footedness, lol.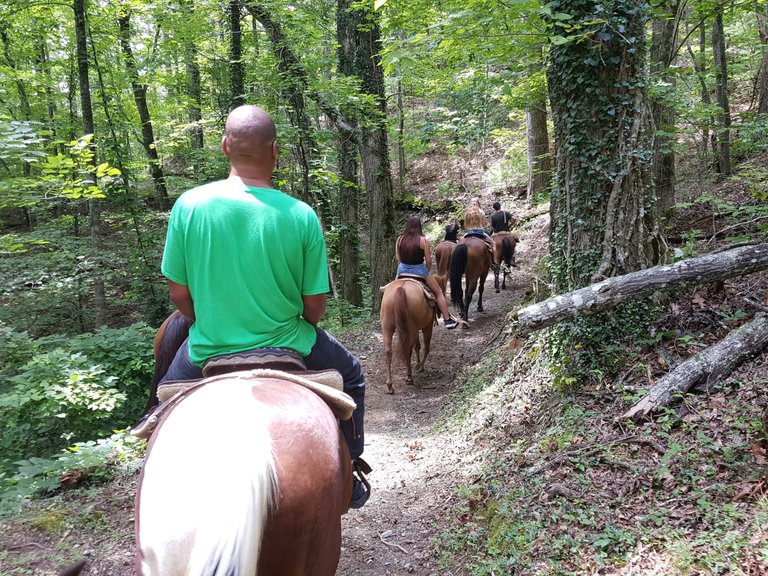 I was at the rear of the line, with my husband @crypt-skip right in front of me. We had the perfect weather too, even though the weather called for rain, we made it through with plenty of sunshine.
I took a short video just to get the feel of the actual ride. I didn't realize how creaky my saddle was, lol.
The location of this ride in the Nantahala River area, where we spent four days. It rained quite a bit the first night we were there and made the hiking trails very muddy but we still managed to get in a few treks. Here's some of the white water close to our cabin.
There's not a lot of things that it makes sense to do right now with covid still so much in evidence. Outdoor activities are the best bet and that's our favorite type of activity anyway!