Wednesday Walk: observing old and new buildings in the old temple.

This old temple (Wat Boworn) is about fifteen minutes' walk to the famous tourist hub of Khao Sarn road which is full with hostels, restaurants and bars. In between narrow lanes in this area is one of the oldest district of Bangkok where court officials, Royal household staff and royalties lived within walking distance from the Grand Palace. So, this district has long history of being a hub of high society Thais and cultural center of old Siamese lifestyle.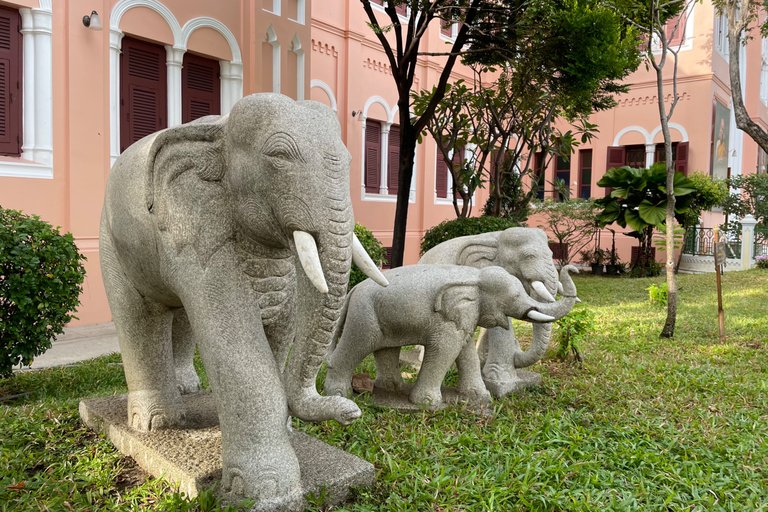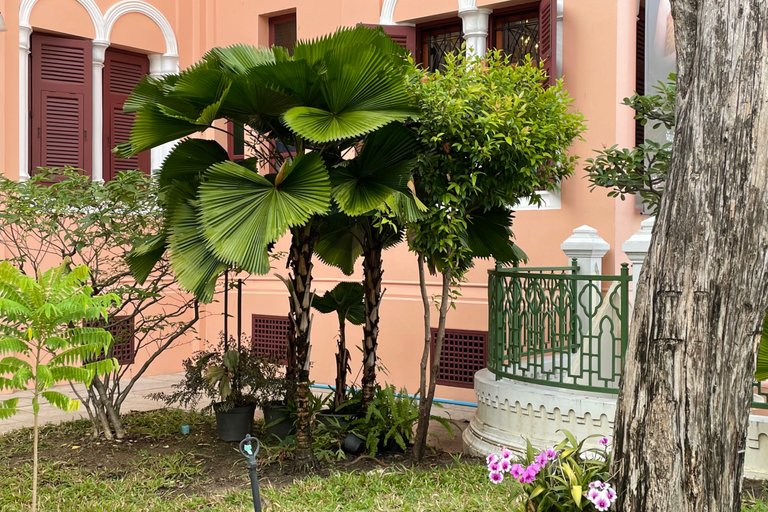 Wat Boworn has a long tradition of being the temple where young princes would ordained as monks or novices and be schooled in Buddhist teaching. So, this old temple has been very close to the Palace and enjoyed Royal patronage. Modern new buildings and western style buildings could be seen near the car park. The strange western style building looking like a church was built during the reign of King Rama VI. This King was educated at Eton and Oxford.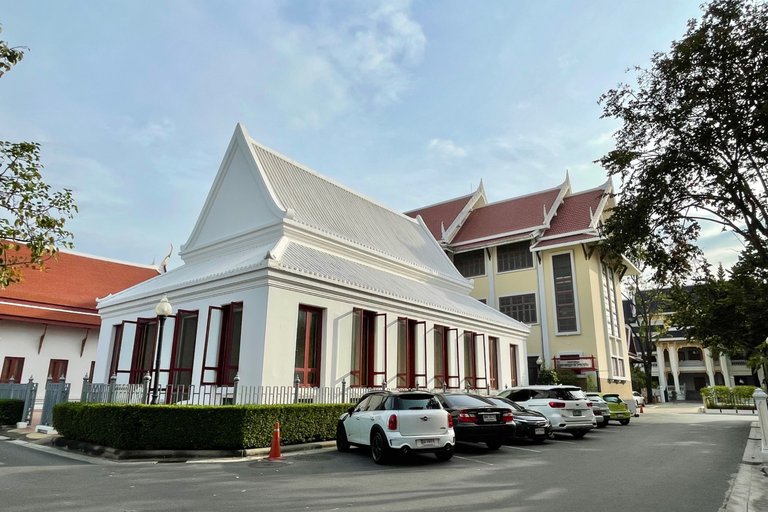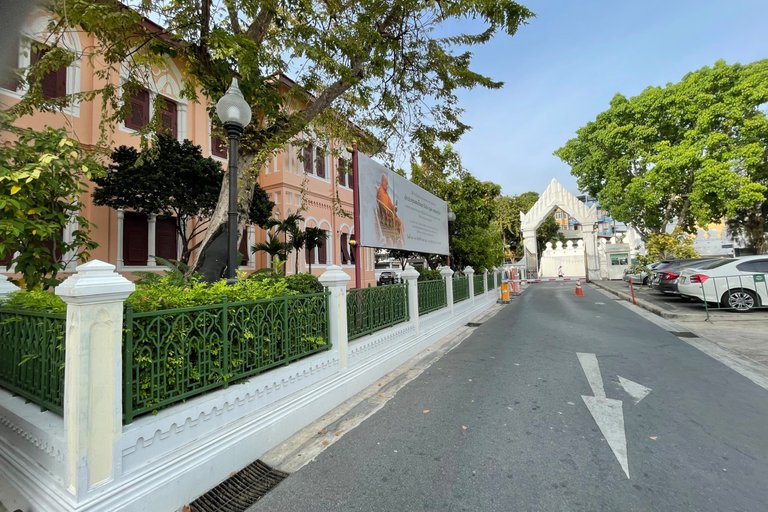 Several European style buildings dominate the narrow alley of the temple. These were built during the reign of King Rama V when the King embarked on a rapid modernisation of Siam in order to placate the wave of colonisation in South East Asia. Siamese had to start wearing skirts, dresses, leather shoes, changing hair styles and adopting western culture, education systems and philosophy. Several British, German and Italian designers, engineers and artists played an important role in the modernisation process of Siam.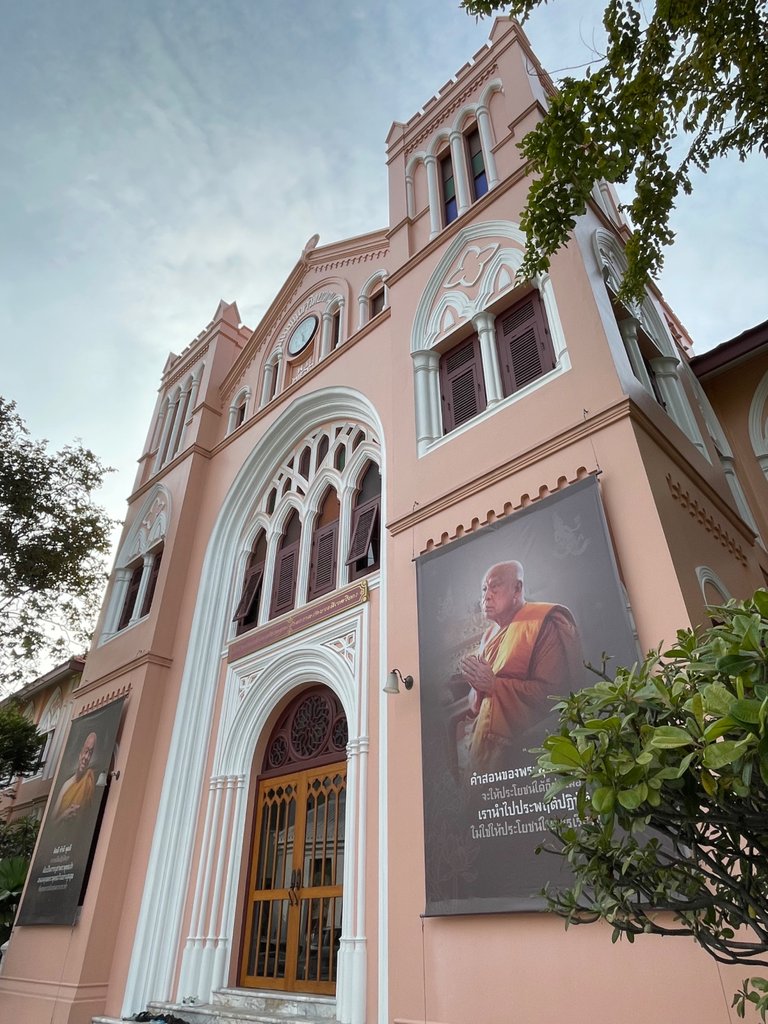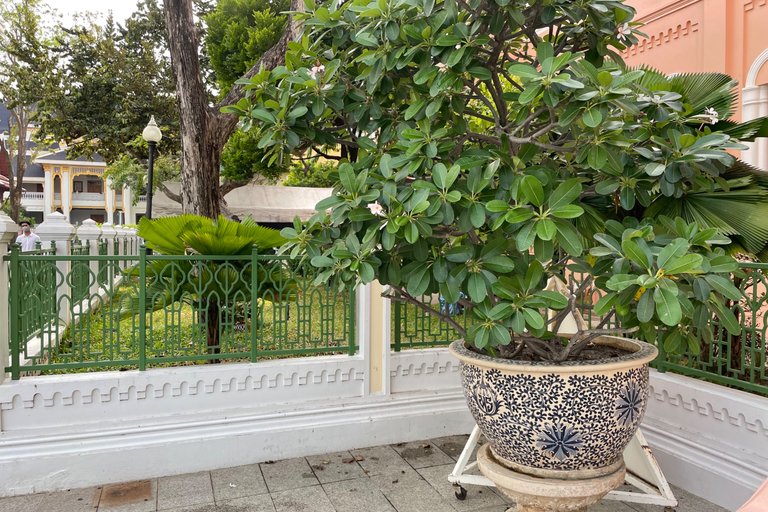 Some of these westerners became civil servants, such as the Dean of first Art university in Siam. There were other foreigners such as Persians, Portuguese, Chinese, Japanese who played their parts in developing our commerce, custom and excise systems in the past. These old buildings reminded me of how foreigners who arrived in Siam did contribute towards the progress of our country. In the old days, some great king even had foreign armies as palace guards; the king's entourage included warriors from African countries, while Portuguese and Persian soldiers went to battles with the king's armies. I was just amazed by those kings' ability to gain alliance among powerful foreigners who were willing to share their knowledge and modern weapons.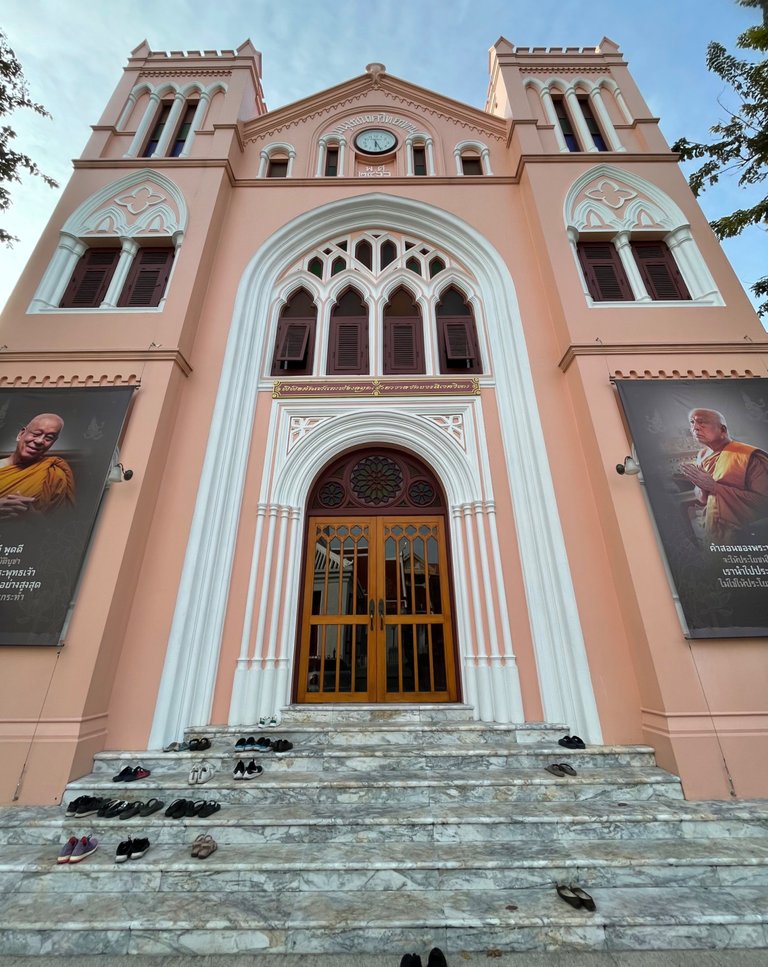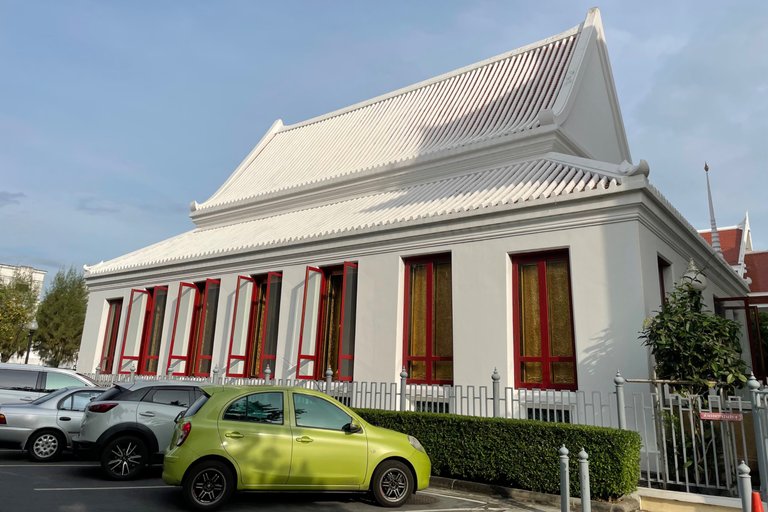 Wat Boworn attracted mostly well educated people who wanted to be ordain as monks and do serious practice in Buddhist teachings. The atmosphere around the monks' residential areas are very peaceful and quiet with some old trees and small gardens. I preferred to walk from the car park via the back of the temple towards the front gate. So, I could have my leisurely walk and take photos of old buildings.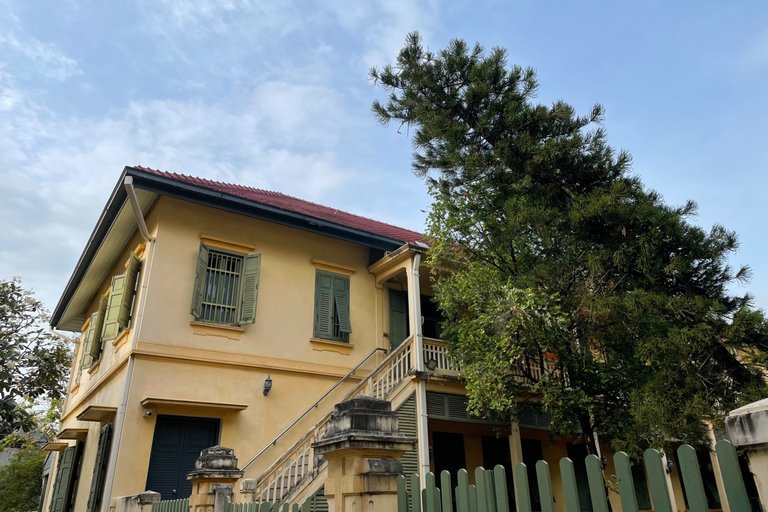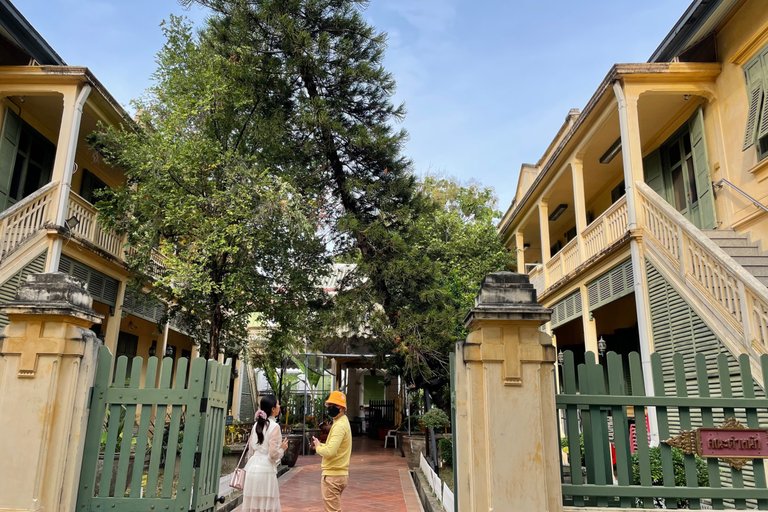 I had to be discreet in searching for more photo opportunities of the remaining old Thai style houses at the corner of this residential area. In some temples, monks' accommodation zone is often off limit for visitors. I was glad there were no strict rules at this temple while trusting that visitors would have respect for the monks' privacy and space. So, I had to be very careful about the timing of my walking adventure and keep very solemn all the time.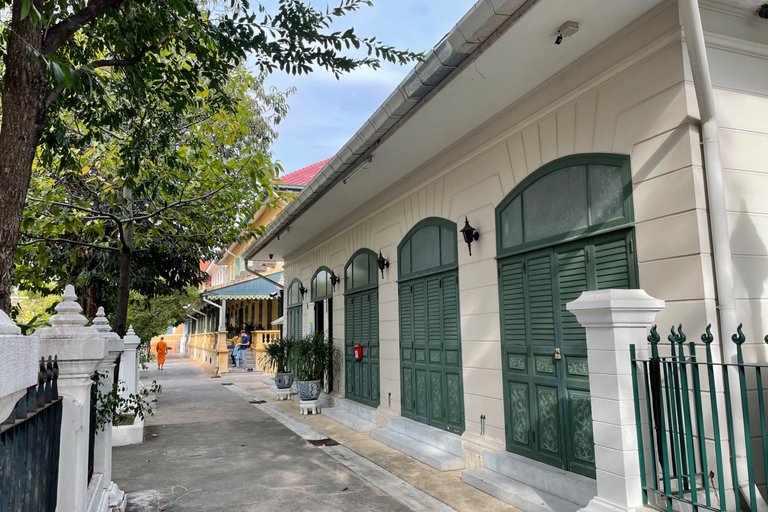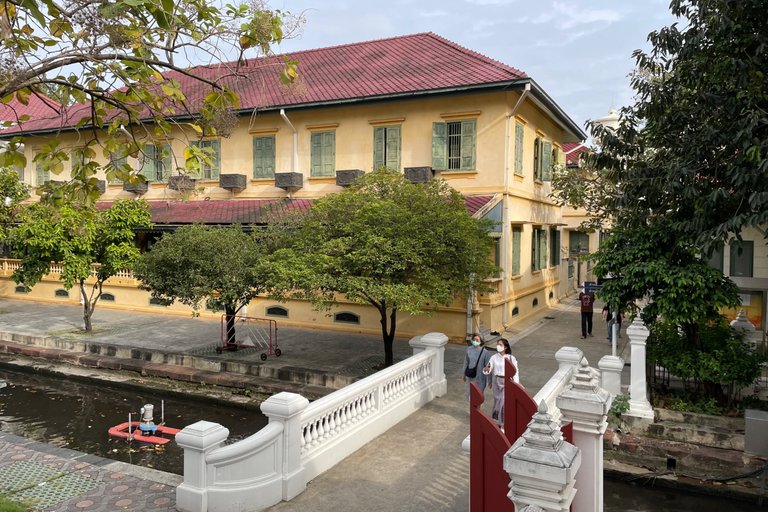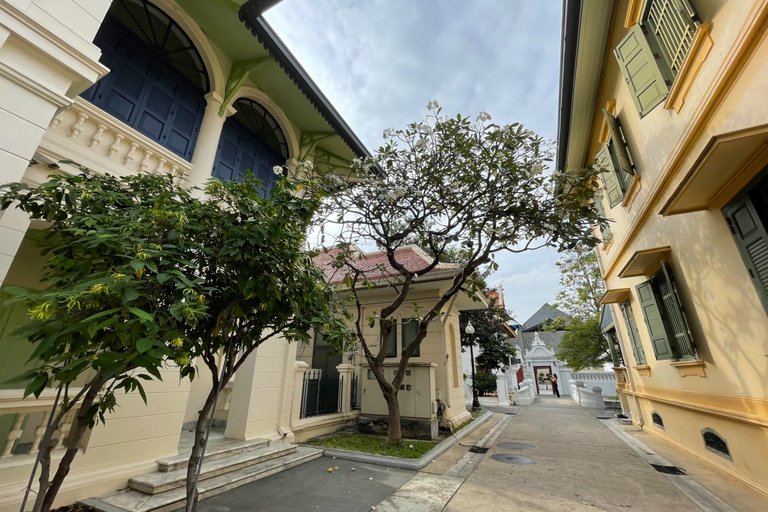 I was glad to find some old trees by the narrow canal at the back of the temple. This reflected the past tradition of canal transportation almost a hundred years ago. Each household would have a small rowing boat for traveling to markets and places. This old area must have quite a network of small canals in the past. The trees growing along this canal indicated that the canal had been there for a long time.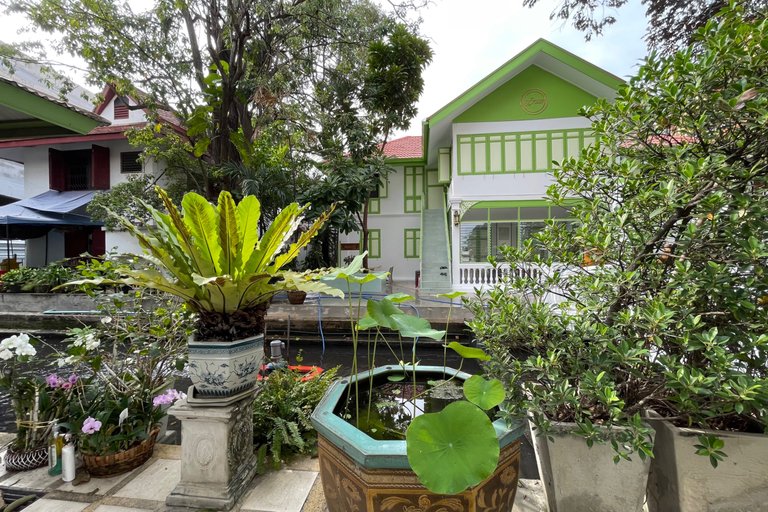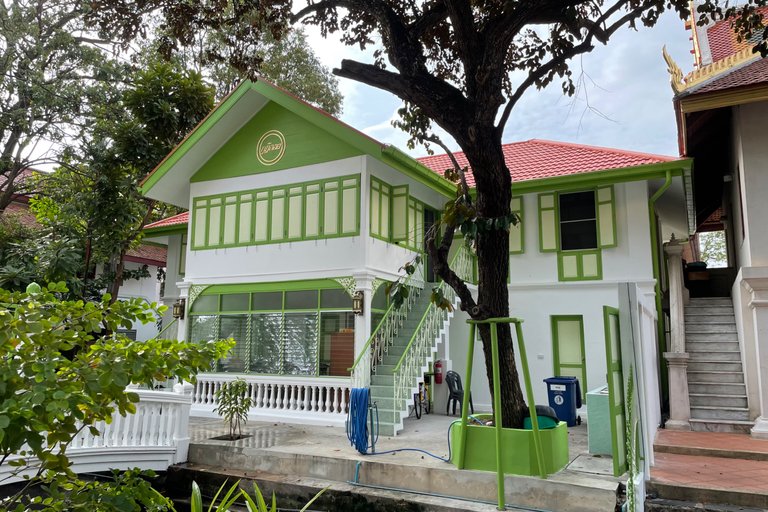 Had the connections of all these canals to the main river not been blocked, the water wouldn't go bad and fish could still be swimming along these canals. The road construction project didn't consider the issue of recycling water and rain water drainage system. So, during rainy season, flood water took hours to flow to the river causing wasteful traffic jam.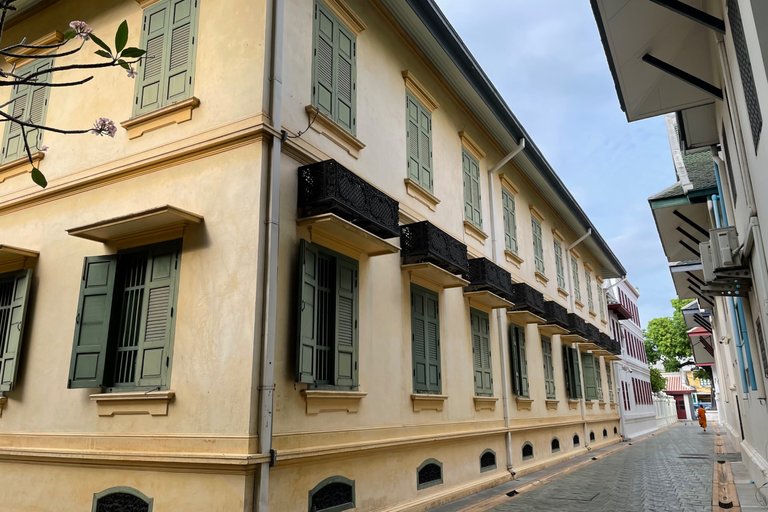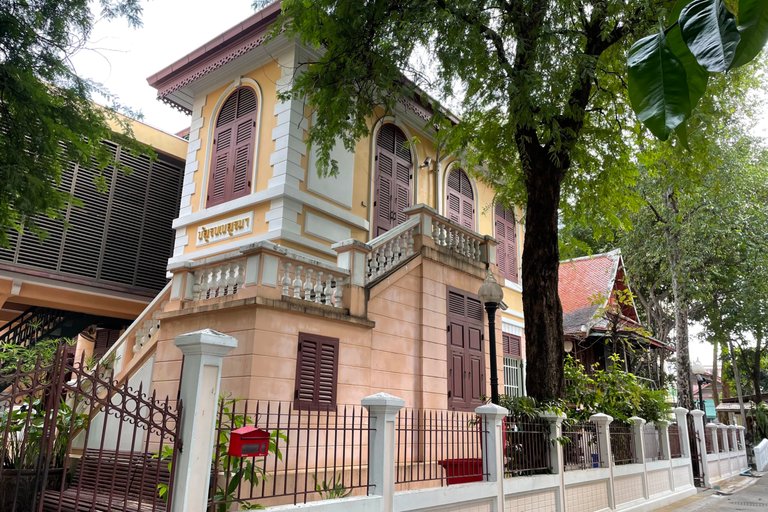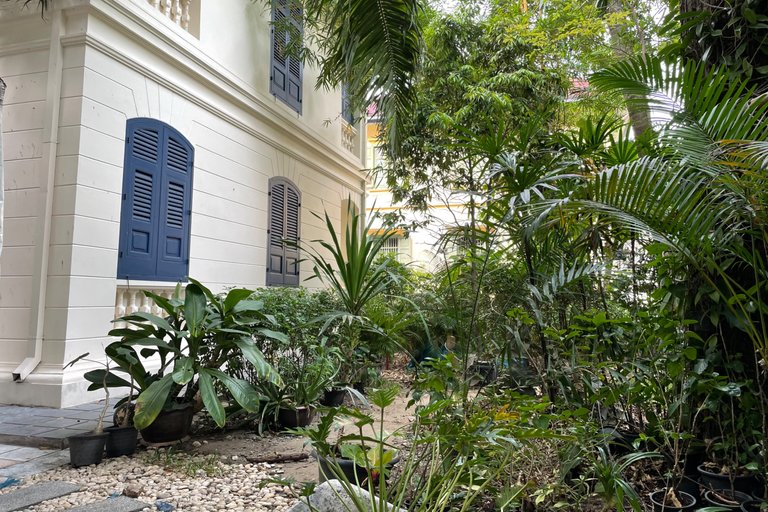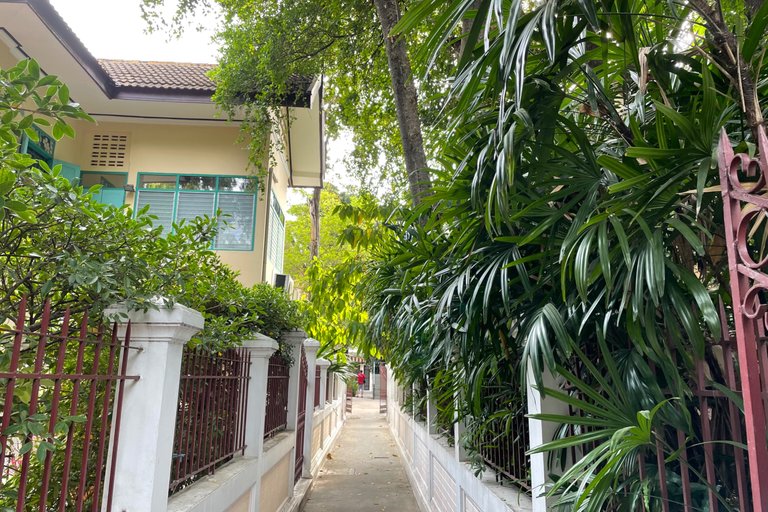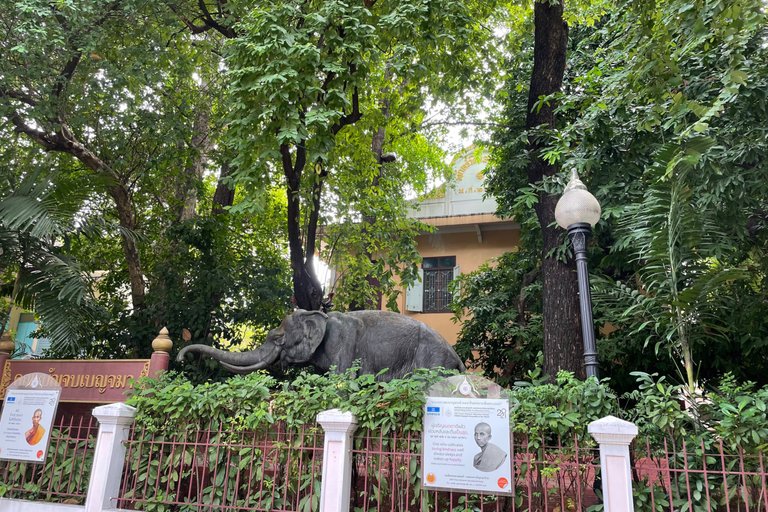 Some wooden houses could be over a hundred years old. The old trees were still hiding places for many squirrels and nesting places for various birds. I could only hear the birds' songs on the trees, it's very difficult to take their photos without proper camera and zoom lenses. Years ago when there were only wooden houses, the area was denser with trees and bushes including snakes and big reptiles. Nowadays this temple has been very modernised with Buddhist schools and college for educating monks. But I still prefer the old school of Buddhism whereby academic achievement was not as important as learning to meditate in order to attain enlightenment. So, there are few temples left in Bangkok where people wanting to seriously learn about meditation could seek guidance and support.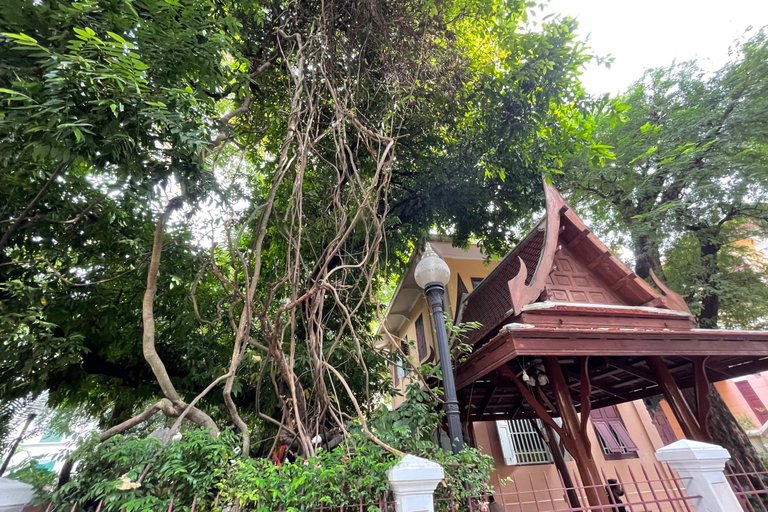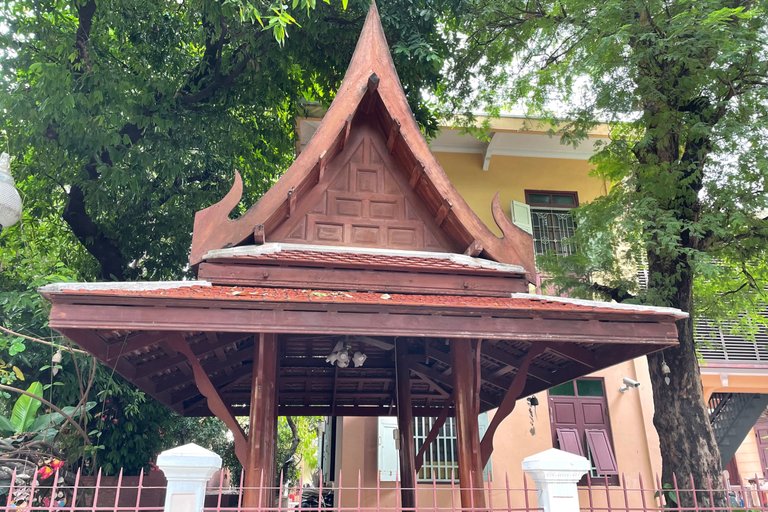 Most people and monks who are in earnest about meditation would seek forest temples or monasteries in countryside. The peaceful and isolated atmosphere of forest monasteries is more conducive to fruitful practice of meditation. Many Thai people who feel that their lives got stuck in cycles of bad luck would go to forest monasteries to be on a retreat several days. They believe that their retreat and meditation practice would give positive karmic vibes which could pay for their bad karma from the past. So, they could start a new leaf with more positive energy and good karma for a brighter future.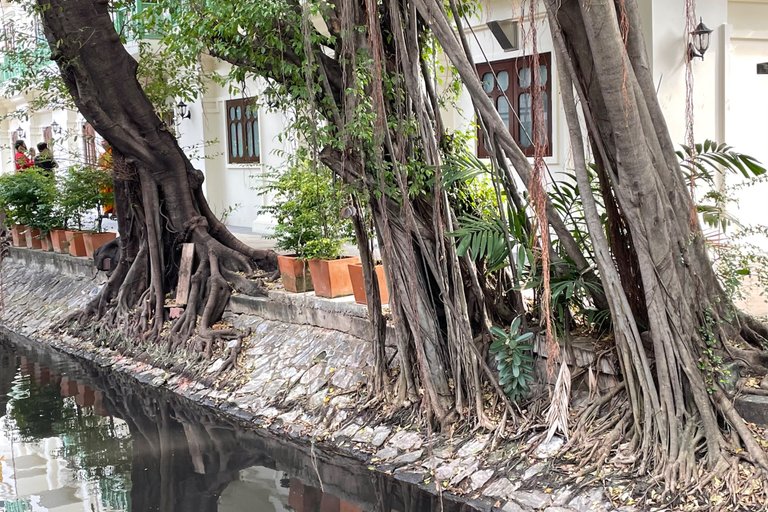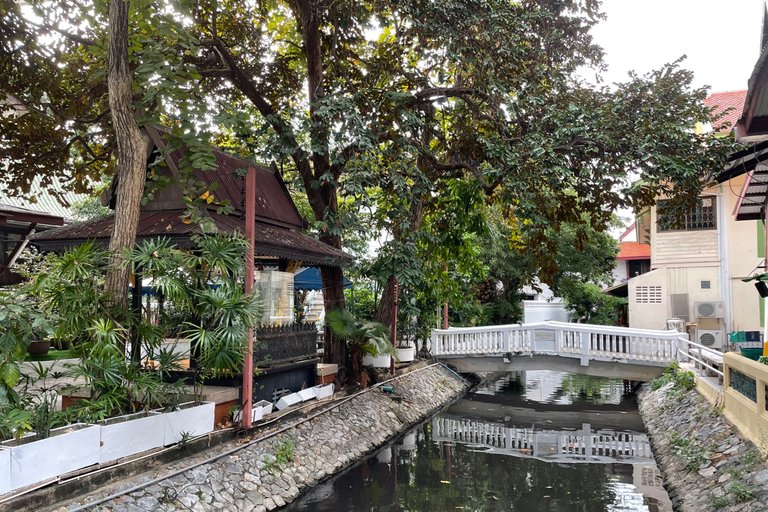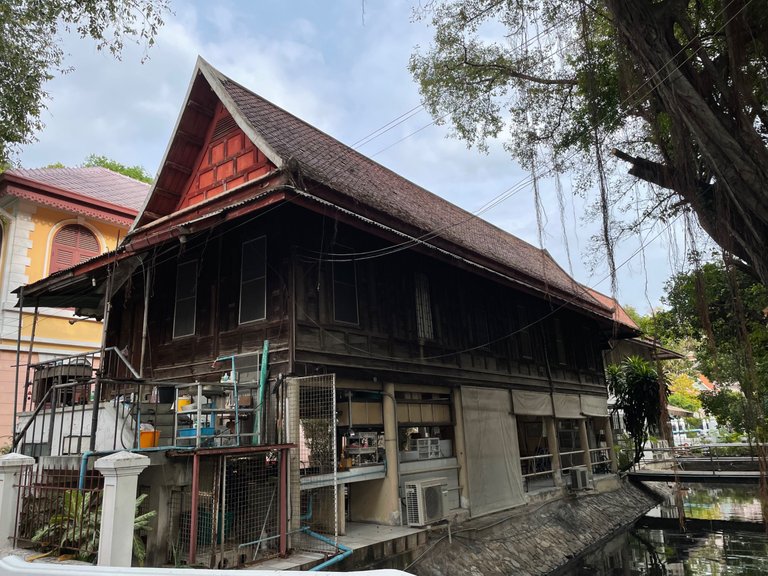 The slow and quiet walk around this temple always set my mind free from fuzzy thoughts and anxiety. There's some kind of grounding energy in this place and the compassionate vibes moved around in abundance. It seems many old monks in the past had done a lot of prayers and mediation on this land. The holy and healing vibes have been embedded in all the surroundings's at molecular levels. I just hope that there wouldn't be any more new buildings in this temple so that old trees could live to a thousand years old.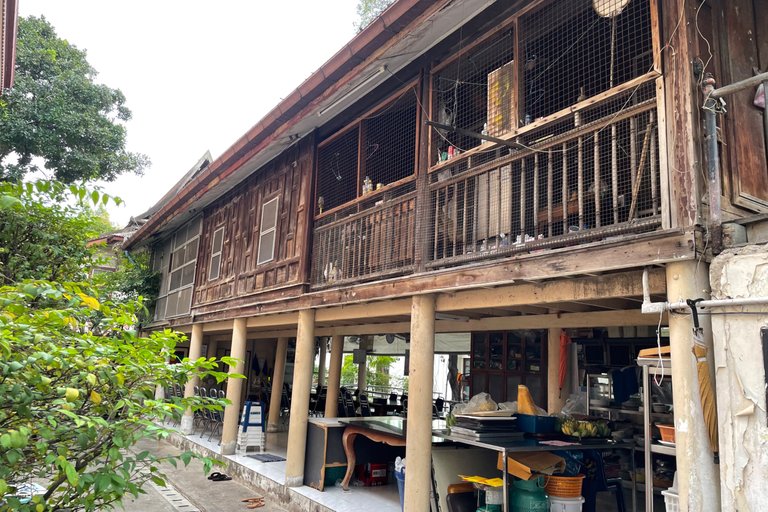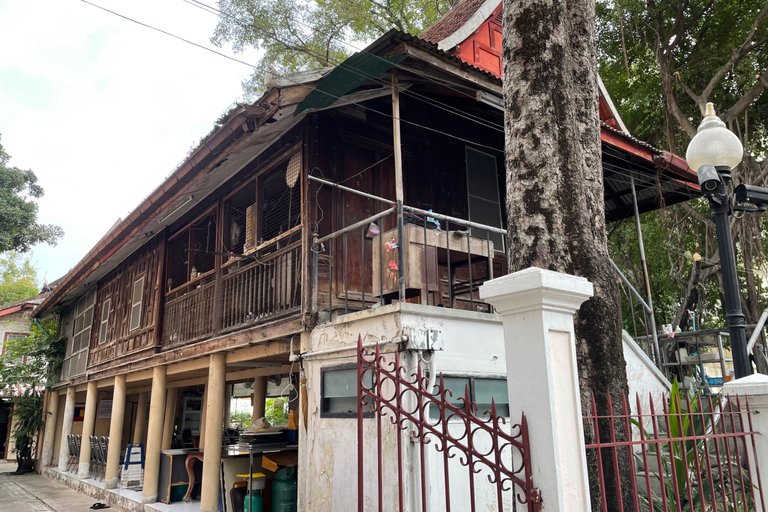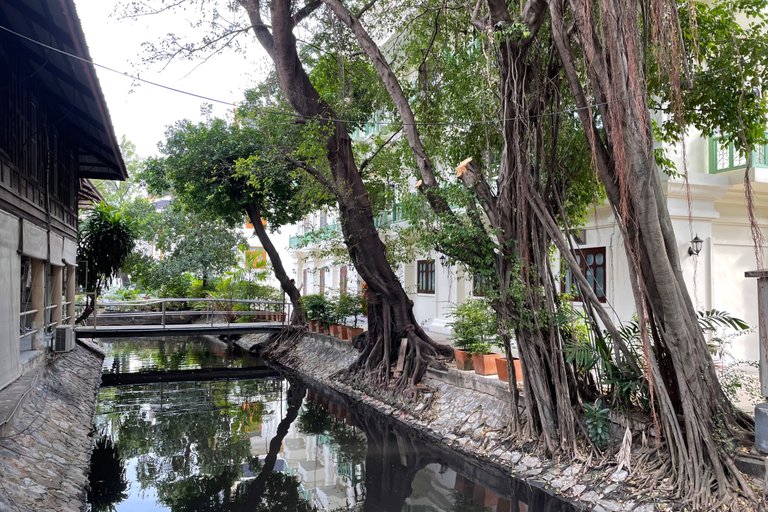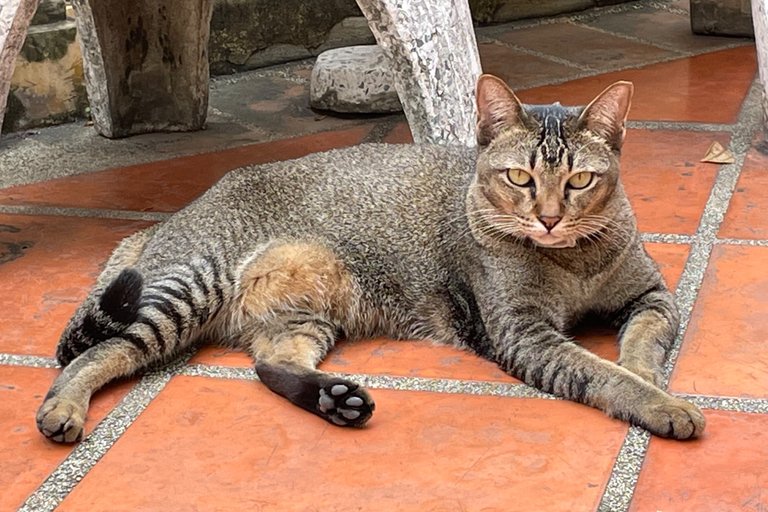 Wishing you peace, good health and prosperity.
Stay strong and cheerful.
---
---